Mika Brzezinski manages a perfect life even though she's crazy busy. Even her Facebook bio reads.
"Somehow raising my two children while balancing my third c"
Anyway, here's everything you need to know about the author of a handful of books. Every little feet of her life from bio, net worth, salay, books, profession, to what not. You name it and we have it for you. So, without any further ado, let's get this started.
Mika Brzezinski's Honor Filled Family (Early Life)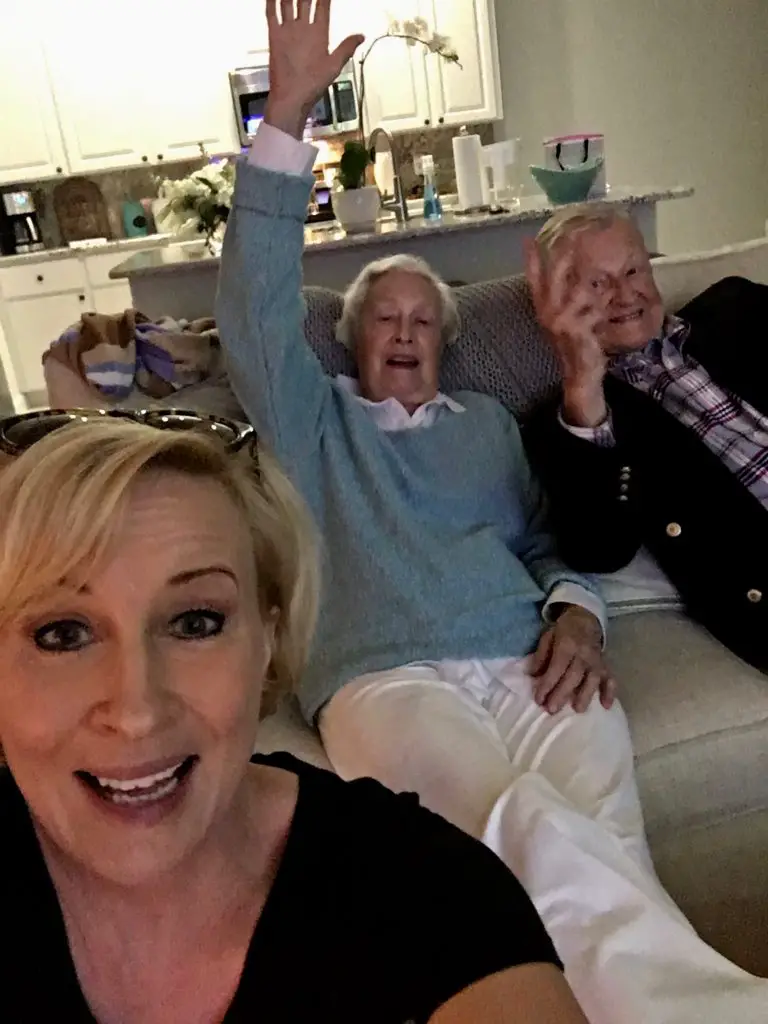 Mika Brzezinski was born into a great family. Her father belongs to Polish descent and is a former National Security Advisor. Furthermore, his name is Zbigniew Brzezinski and he is now a foreign policy expert.
Moving on, her mother was born in Switzerland and is a sculptor. Her name is Emilie Anna Benesova. Furthermore, Mika is the great-granddaughter of a former Czechoslovakia Presinamed named Edvard Benes. At the time of Mika's birth, her dad was a professor at Columbia University. Talking about Mika's siblings, she grew alongside her brother Mark Brzezinski. He is an American diplomat. Furthermore, he also served as an American ambassador to Sweden back from 2011 to 2015. And her other sibling, also a brother is a military expert. His name is Ian Brzezinski.
On top of all that, Mika is Matthew Brzezinski, the famous author and journalist's first cousin. We can see with the variety of family member's occupations that they ever never restricted to do things that they wanted as a child.
In addition, Mika was born as Mika Emilie Leonia Brzezinski Scarborough in 1967. Also, she celebrates her birthday every year on May 2, and currently, her age is 54 years old. Likewise, she belongs to mixed ethnicity and holds American nationality. And, her zodiac sign is Taurus.
Full Name
Mika Emilie Leonia Brzezinski Scarborough
Mom
Emilie Anna Benesova
Dad
Zbigniew Brzezinski
Siblings
Brothers:
Mark Brzezinski
Ian Brzezinski
Birthday
May 2
Nickname
Mika
Birthplace
New York City, USA
Age
54 years old
Nationality
American
Ethnicity
Mixed
Zodiac Sign
Taurus
Religion
Christianity
Mika Brzezinski's Profession & Net Worth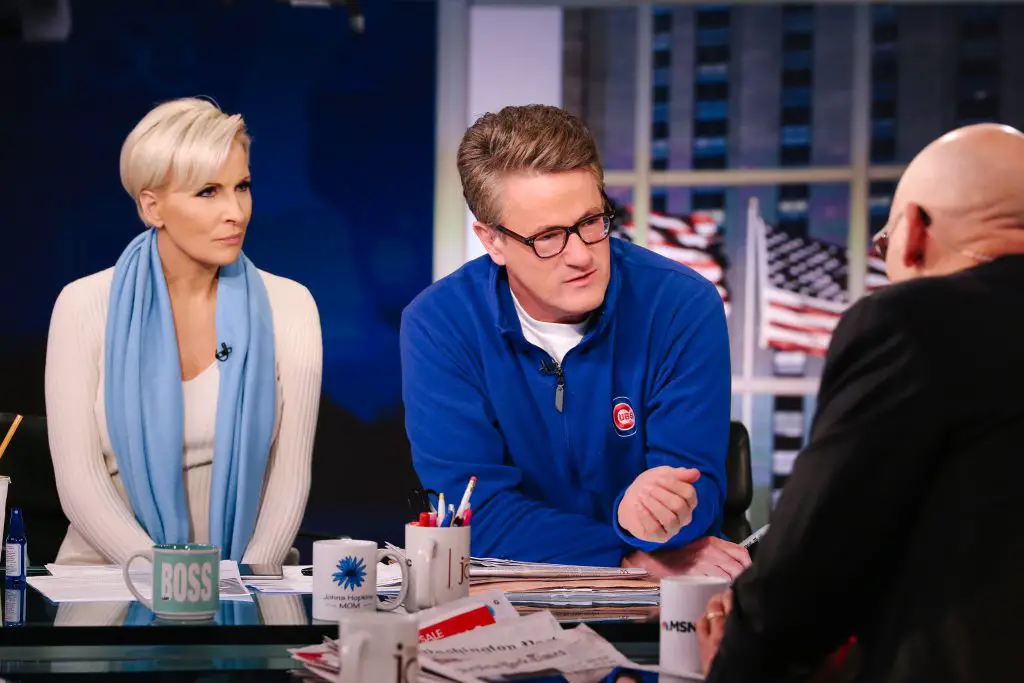 To being with, let's see Mika's net worth and salary. As per some of our research, Mika's salary is around $8 million per year. And as for her net with, it is estimated at around $20 million. Moving on, let's take a good look at Brzezinski's profession. And how she started this professional journey of her's.
Alright so, Brzezinski started working at World News This Morning as an assistant in 1990. Furthermore, in 1991 she started working for WTIC TV, a FOX affiliate TV station based in Hartford, Connecticut. Likewsie, she also got promoted to general assignments reporter during her time there.
Furthermore, a year later, Mika started working for a CBS affiliate channel named WFSB TV. Likewsie, due to her hard work, Mika ranked up and got promoted really well. And she soon started anchoring as the Weekday Morning Anchor from 1995. Finally, she made her way to CBS in 1997.
In addition, Mika went on a haitus from CBS in 2001. And soon after, she worked for a rival TV station named MSNBC. But the haitus ended shortly and by September she was back at CBS as the correspondent. Anyway, she is one of the strongest willed journalists ever. And her fans are always proud of Mika for being such a strong woman.
| | |
| --- | --- |
| Profession | Author, News Anchor |
| Website | website |
| Net Worth | $20 million |
| Salary | $8 million per year |
| Residence | Jupiter, FL, USA |
Education & Academic Credentials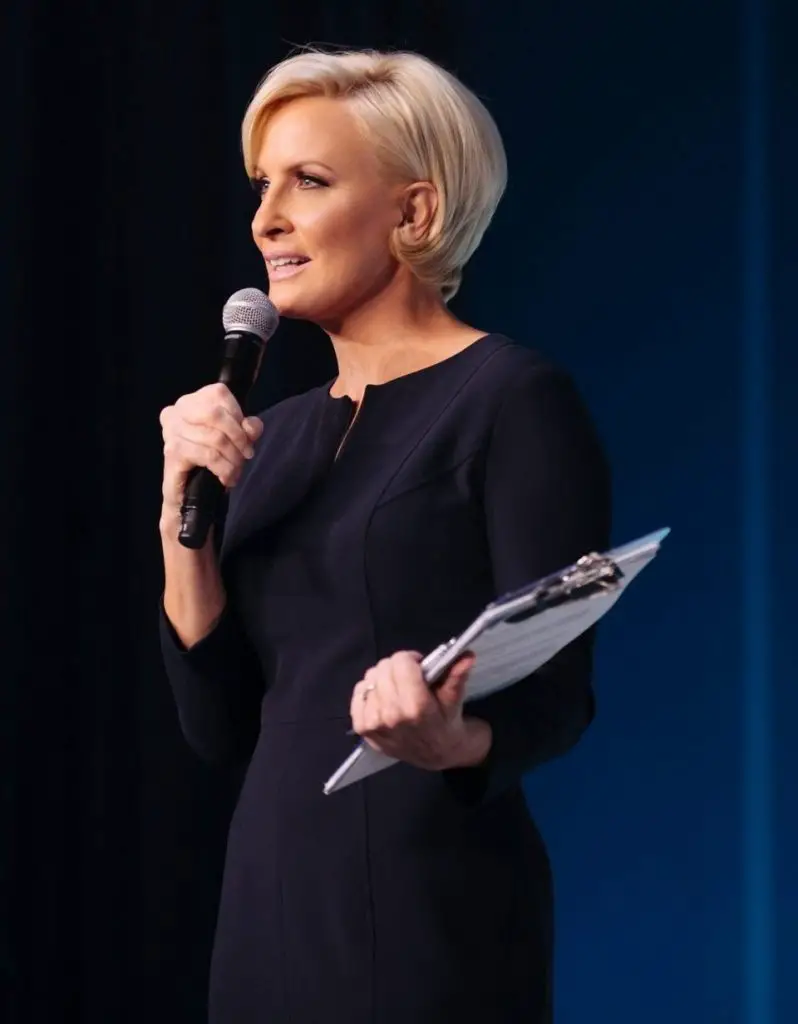 There's not much interesting thing to learn about Brzezinski's education and academics. However, she went to Madeira School and graduated her high school years from the school. Furthermore, after high school, Mika started her University journey at Georgetown University. However, after two years she transferred to Williams College. And got her degree in English.
If we look more into Mika's personal life. We get to know that she kind of wanted to get into Journalism. But, she was still not really sure of her future. But whatever happened, happened for good.
School 
Madeira School
University 
Georgetown University
Williams College
Major
Bachelor in Arts- English
Sneaky Relationship & Secret Wedding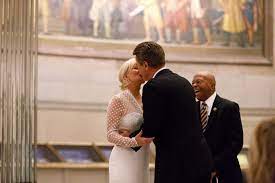 Firstly, you must know that in 2017, Donald Trump offered Mika and Joe Scarborough's white house marriage. However, they declined the offer to secretly organize a wedding with almost no guests.
Anyway, the couple got engaged in Hotel du Cap located in France. However, their relationship is still spoken in such secrecy. Furthermore, they are seldom spotted together in a photograph. And it's pretty understandable that they want their relationship to be private.
In addition, Mika and Joe were really sneaky when planning their wedding. Similarly, the couple chose a date where many prying eye were out of town. Likewsie, they only called like 14 of their loved ones to the ceremony. And none of them were sent invitation card. Furthermore, the guests had no idea about the location.
On the other hand, Joe and Mika made reservations under a friend's name. So, no one got a hint of who the bride and groom were. Until the real wedding day came. So, we have to give it to them. This couple is quite something.
Anyways, Mika married Joe in 2018. However, she was married to James Hoffer from 1993 to 2016. And she also has two children from her previous marriage. The name of the kids are Emilie Hoffer and Carlie Hoffer.
Marital Status
Married
Sexuality 
Straight
Children
2
Daughter Emilie Hoffer
And Daughter Carlie Hoffer
Former Partner/Boyfriend
James Hoffer
Husband's Name
Joe Scarborough
Wedding Date
November 24, 2018
Why Body Image Doesn't Matter Anymore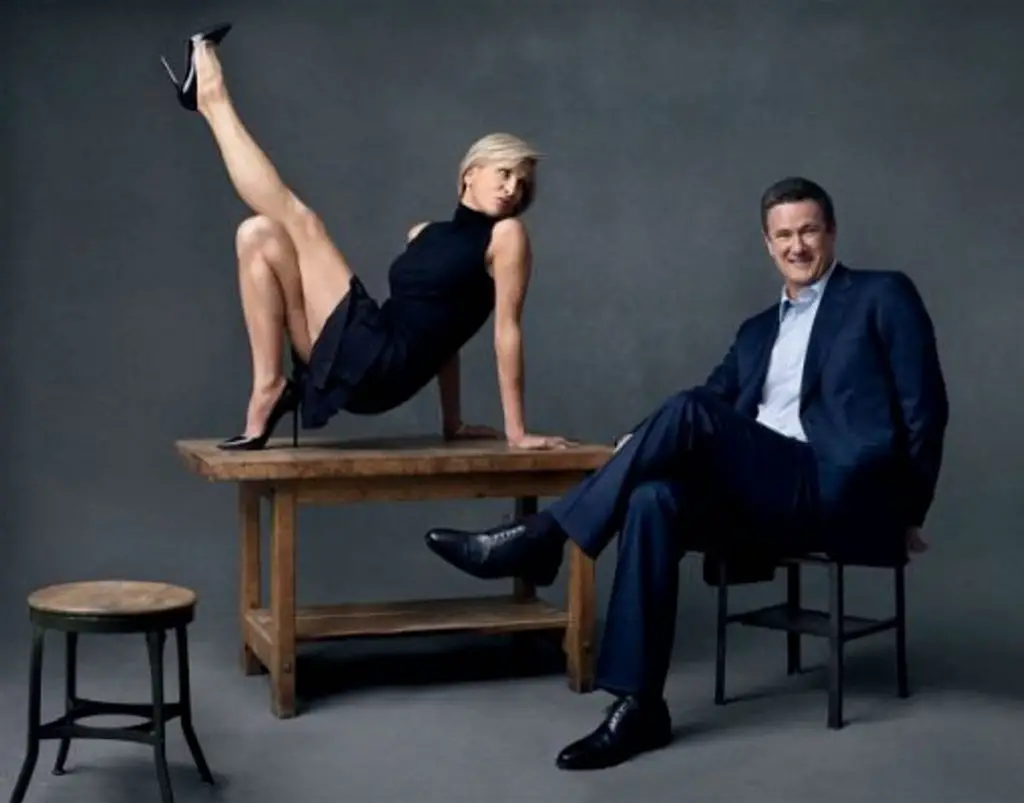 Rather than explaining, I'll just let you know straight forward. This is what Mika says about body image,
"I've let go of the expectations (not to mention the Botox and the Fraxel). I want to spend my time in better ways. I'm finally figuring out that a happy me looks better than an 'enhanced' me."
We see Mika talk about her struggle with body image pretty openly. But seeing her finally become confident in her own image. Moving on, Mika stands 5 feet and 5 inches tall. I.e. 1.65 meters. On the other hand, her weight is 55 kg aka 122 lbs.
Moving on, talking about Brzezinski's hair, she has a very shot blonde hair that suits her long face pretty well. As for Mika's eye color it is Hazel that goes perfectly with her smokey waterline. Anyway, lastly, Mika's body measurements are 36, 25, and 36 inches respectively.
| | |
| --- | --- |
| Height  | 5 ft 5 in (1.65 m) |
| Weight  | 55 kg aka 122 lbs |
| Body Measurements (chest, waist, hip)  | 36, 25, 36 |
| Eye Color | Hazel |
| Hair Color | Blonde |
| Tattoo  | None |
Awards & Honors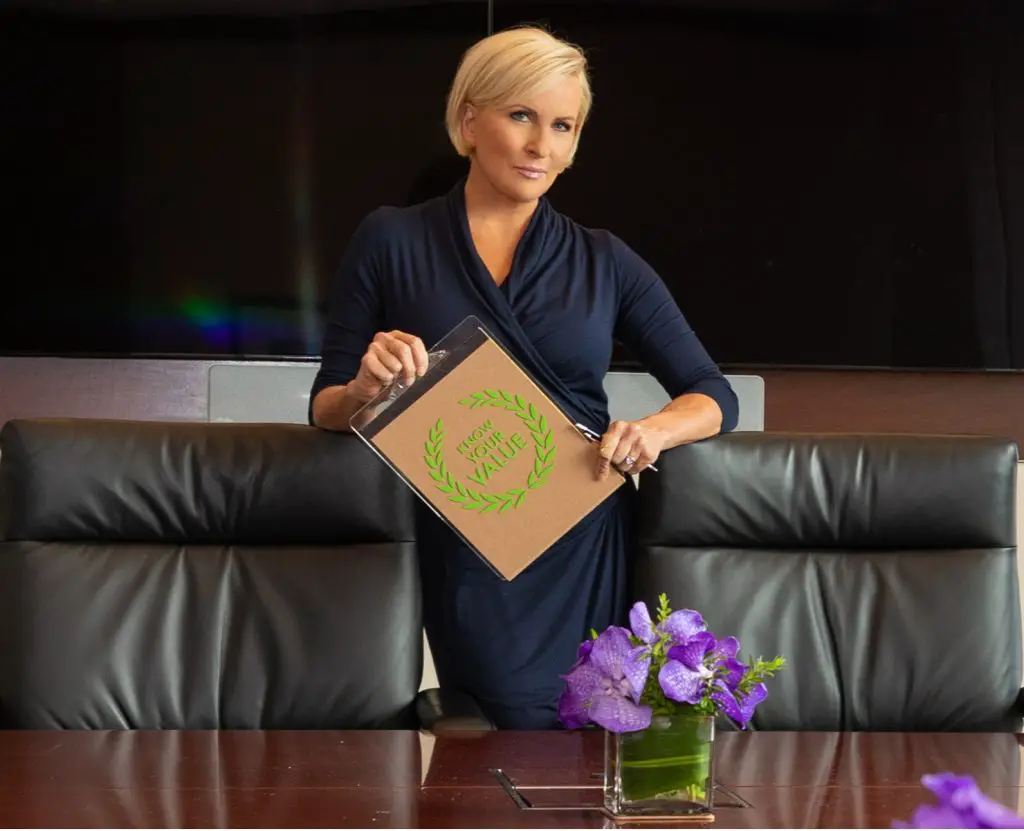 | | |
| --- | --- |
| Awards | Forbes 50 over 50 Inaugural |
Social Media Presence