When people think of Journalists, they think these anchors aren't that good academically. But, if that were true, we wouldn't have a rather stunning Joy Reid. Who graduated from Harvard University.
In this article, we will look into Joy's notable works and ratings. Likewise, her scandals, net worth, salary, bio, and more. Get ready for a beautiful relationship talk of Joy and her lovely three children bestowed by such a heartwarming love.
Joy Reid's Future Was Decided At A Young Age
As a young woman, young Joy-Ann M. Lomena Reid grew up in Brooklyn, New York. Since her birth in 1968, she was a loved kid. But, also a lonely kid. Also, she celebrates her birthday every year on December 8.
Like most parents who're busy handling their work, Joy's parents were the same. It seems that Joy didn't really hit it off with her siblings, brother Omen Lomena, and sister June Carryl. Moving on, just like how every kid wanted their parents to spend time with them. Joy wanted the same as well.
But, due to her parents' profession, she'd get along. And as an introverted kid, she always spent her time listening to the news. That was her escape and she just loved news in general. Anyway, the name of Joy's father and mother is unknown. But her dad worked as a geologist and her mom was a professor and nutritionist. Eventually, the differences led to divorce and Joy went to live with her mom. After the age of 17, Joy's mom died due to breast cancer and she went to live with her aunt. Mostly because her dad went back to Congo.
Due to her father's absence ever since a very young age, she relied on the news. And she knew what she wanted to be in the future.
Full Name
Joy Ann M. Lomena Reid.
Mom
NA
Dad
NA
Siblings
1 brother Omen Lomena
1 sister June Carryl
Birthday
December 8
Nickname
Joy Reid
Birthplace
Brooklyn, New York, USA
Age
52 years old
Nationality
American
Ethnicity
Black
Zodiac Sign
Sagittarius
Religion
NA
Joy Reid Is Homophobic?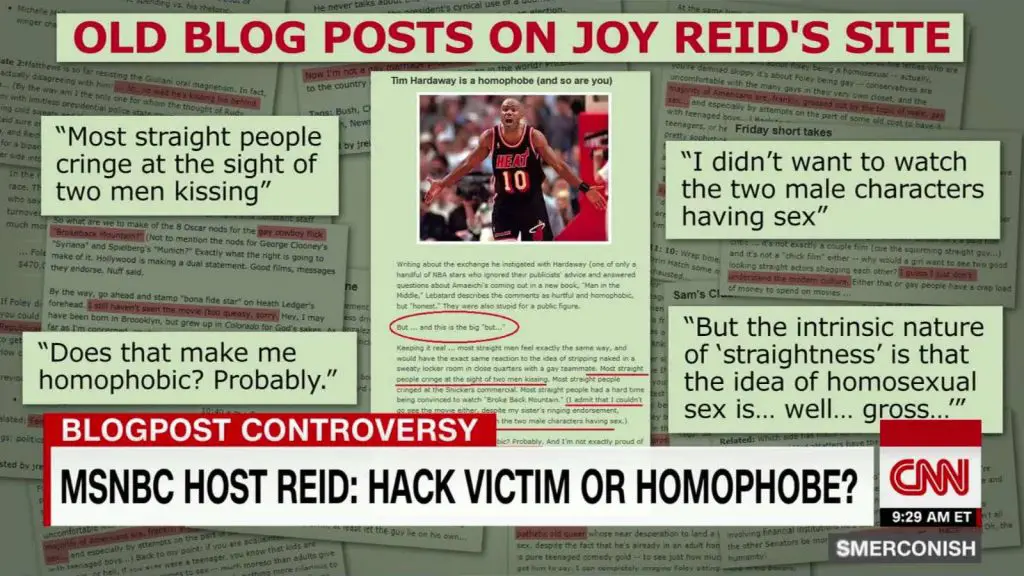 Back in 2017, an old blog came to light. Likewise, the blog was a post from The Reid Report, Joy's blog spot. Although the post was pretty old, from 2007 to 2009. Similarly, the blog post suggested hate comments towards the queer community. After the truth surfaced, Joy tried denying the allegations. But later apologized for her actions saying that it seems very unlikely that she's have written something like that.
This makes no sense because she said her account was hacked back then, which was a lie. And she was exposed compelling for her to come clean. Anyway, Joy's fans moved past it. But, I guess it's not something we can just move past. Everyone deserves forgiveness, yes they do. But her apology was based on a technicality.
During her apology, Reid said,
"I genuinely do not believe I wrote those hateful things because they are completely alien to me."
The same year, people found a lot, and I really mean a lot of her posts. Not only directed towards the Queer community but towards Jews and whatnot.
On my first day of college, my Social Work professor told us, students, to always hold ourselves responsible for the actions we take. So I guess, it's time you do that, Joy.
Net Worth and Profession
Reid's annual salary is around $1.5 million. Likewise, she has a net worth of $6 million. Note: Joy's salary is free from all the incentives she gets yearly. They aren't added here.
Talking about Reid's home, Joy and her family stayed at their house in Pembroke Pines, Floria. Currently, they live in a beautiful apartment located in Manhattan's Roosevelt Island. But, they haven't sold their Florida mansion.
Despite the woman's pretty questionable past, her professional works are always top-notch. Anyway, her career began in 1997 and is still going on strong. Although at a point she did stop being a journalist and or news anchor for a bit.
Not to mention, just like most of the other journalists, Joy is also an author. Likewise, she's the author of the book named Fracture: Barak Obama, the Clintons, and the Racial Divide.
Anyway, Reid's biggest achievement is that she has her own show named The Reid Out. It is a weeknight Washington's commentary show. Likewise, you can catch up on Reid's show at 7 p.m. eastern time.
Profession
Journalist
Website
website
Net Worth
$6 million
Salary
$1.5 million
Residence
Manhattan's Roosevelt Island
Florida Mansion
Reid's Perfect Relationship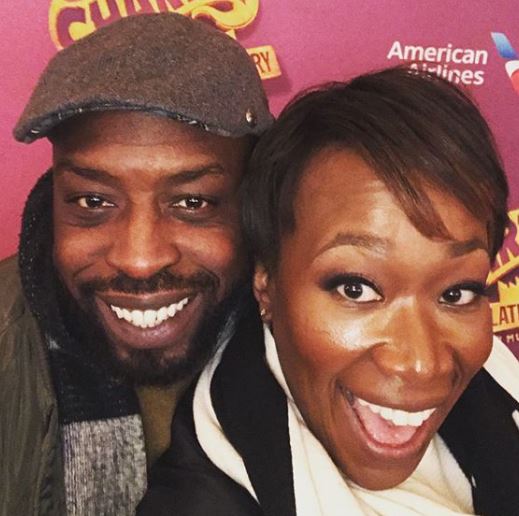 So, Joy married Jason Reid back in 1997. They really are perfect for one another. Likewise, the two of them have been together for a really long time now. And even after two decades together we see this couple together at a function like a new boyfriend and girlfriend. See, they are the epitome of the perfect relationship. And that if you love by heart, the love never dies.
Furthermore, over two decades of togetherness hasn't brought this couple's love down even a bit. Likewise, they have three children together as their impact of love. But the names of the children are hidden. However, we are still looking more into it and we will let you know as soon as possible. So, do come back and check this space again in the future.
| | |
| --- | --- |
| Marital Status | Married |
| Sexuality  | Straight |
| Children | 3 |
| Former Partner/Boyfriend | NA |
| Husband's Name | Jason Reid |
| Wedding Date | 1997 |
Education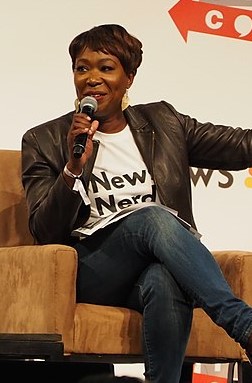 | | |
| --- | --- |
| School  | NA High School |
| University  | Harvard University |
| Major | Journalism |
Phenomenal Weight Loss and Body Measurements
Apparently, Joy's weight loss rumor is quite popular on the internet. Although we can find no news about surgery or weight loss pills, fans believe Joy has had one of them. And she's gone through a phenomenal weight loss journey.
Moving on, still talking about Reid's weight, she weighs around 55 kg aka 121 lbs right now. And her height is 5 ft 5 inches tall aka 1.65 meters tall. Anyway, on another note, Joy has gorgeous black hair and black eye color. As for Joy's body measurements, her chest is 34 inches, likewise, Joy's waist is 32 inches, and lastly, her hip is 38 inches wide.
| | |
| --- | --- |
| Height  | 5 ft 5 in aka 1.65 m |
| Weight  | 55 kg aka 121 lbs |
| Body Measurements (chest, waist, hip)  | 34, 32, 38 inches. |
| Eye Color | Black |
| Hair Color | Black |
| Tattoo  | None |
Awards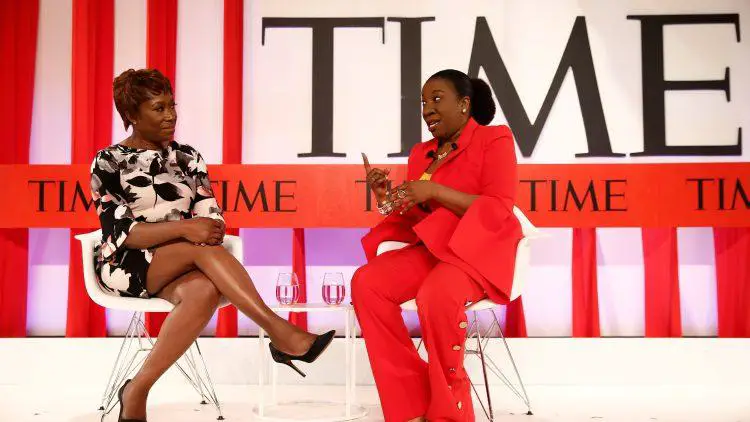 | | |
| --- | --- |
| Awards | Carol Jenkins Visible and Powerful Media Award |
Social Media Presence