Who is Tori Yorgey
Tori Yorgey, aka Yorgi, is a reporter for NBC affiliate WSAZ TV in West Virginia. Accordingly, she primarily covers weather-related news. Besides, Tori also refer herself as a multimedia journalist. Prior to establishing herself in the journalism firm, she worked behind the cameras.
Recently, Yorgi gained national attention after being hit by an SUV while her routine weather reporting. Reportedly, Tori was not harmed and even assured the anchor that she was OK.
Profile of Tori Yorgey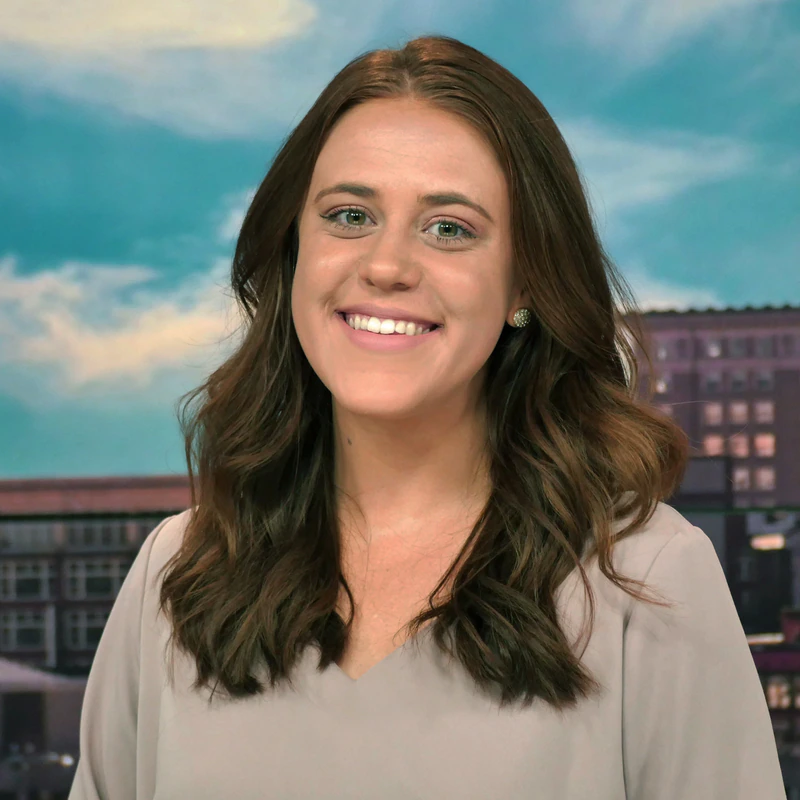 | | |
| --- | --- |
| Full Name | Tori Yorgey |
| Popular As | Tori Yorgey |
| Birthdate | Undisclosed |
| Place of Birth | Philadelphia |
| Gender | Female |
| Profession | News Reporter, Journalist, Radio Personality |
| Nationality | American |
| Race / Ethnicity | Undisclosed |
| Religion | Undisclosed |
| Education | Graduate |
| University | Penn State University |
| Sexual Orientation | Undisclosed |
| Age | Mid-20s |
| Sun-sign | Undisclosed |
| Eye color | Light brown |
| Hair Color | Blonde |
| Height | Undisclosed |
| Marital status | Undisclosed |
| Parents | Undisclosed |
| Siblings | Undisclosed |
| Spouse | Undisclosed |
| Children | Undisclosed |
| Net Worth | Undisclosed |
Tori Yorgi lately made headlines after being hit by an SUV while reporting on the onsite weather. Apparently, she was struck by a car while reporting live on the scene. Accordingly, Tori was addressing the weather and wet roads of West Virginia when she was hit by an unknown vehicle.
Early-life, Education & Family Background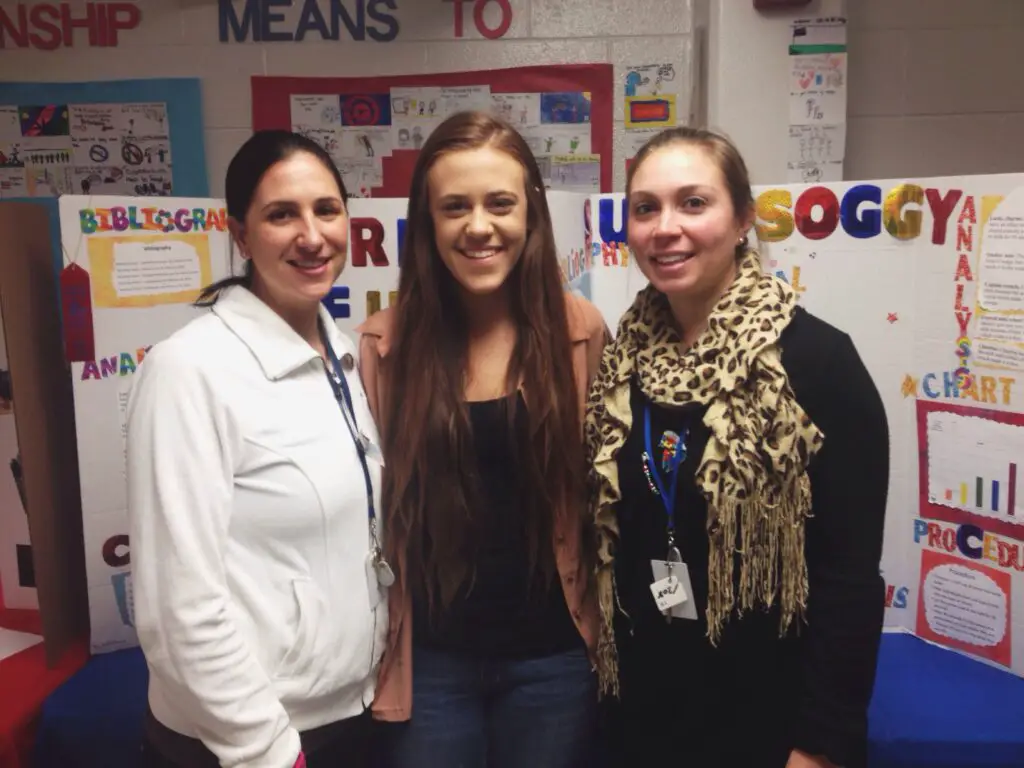 Tori Yorgey is a Philadelphia native who grew up in the city. However, her exact date of birth and age are uncertain. She is, nevertheless, believed to be in her mid-twenties. Furthermore, Kayaking and rock climbing are two of her favorite pastimes. Additionally, she is also a diehard Philadelphia Eagles fan.
In regards to her academic background, Yorgey graduated from Plymouth Whitemarsh High School. Moreover, in December 2018, the Montgomery County native graduated from Penn State University with a bachelor's degree in broadcast journalism.
Currently, she resides in the city of Charleston, West Virginia.
Tori Yorgey's Media & Journalism Career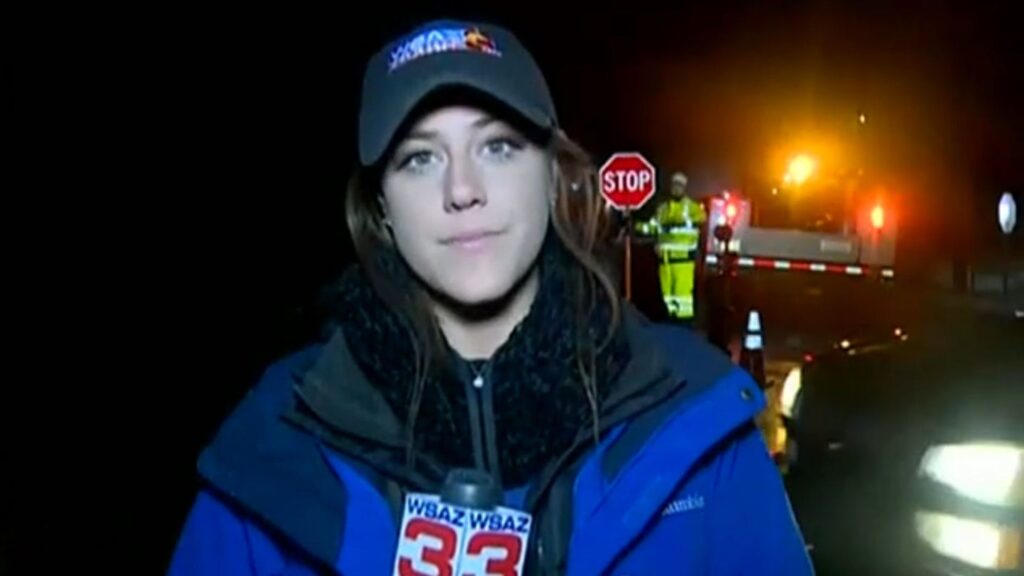 Before starting her career, Tori served at Chick-fil-A in the Plymouth Meeting Mall and BJ's Wholesale Club. In addition, she formerly interned at WTXF Fox29 News in Philadelphia as a dayside news intern. Apparently, Tori interned at WTXF Fox29 News in Philadelphia during the summer of 2018.
Besides, Yorgi also has a radio show on the air. And, she did her internship at WBHV-FM. Meanwhile, Tori shadowed and worked alongside several reporters, anchors, editors, producers, and writers at WTXF. Tori fell in love with live news reporting while on the internship.
According to the sources, on February 1, 2022, Yorgey will return to Pennsylvania as a nighttime reporter for WTAE-TV near Pittsburgh.
Tori's Infamous accident & Going Viral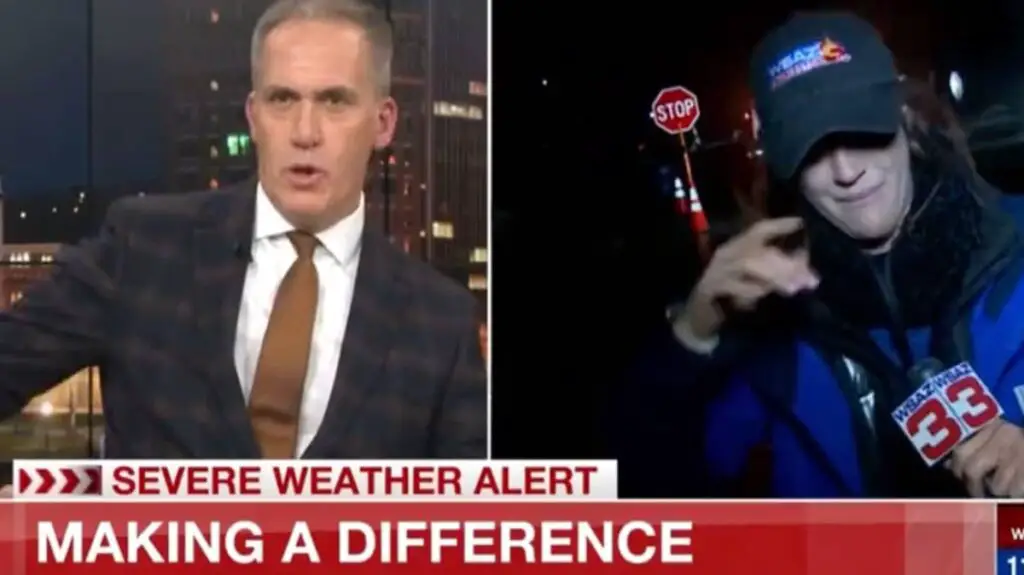 During a live weather-related broadcast for NBC affiliate WSAZ TV in Huntington, West Virginia, reporter Tori Yorgey was struck by a vehicle. Yorgey can be seen being struck by an SUV while standing on the side of a ride while reporting on a water main break in Dunbar while speaking with station host Tim Irr.
In details, on a live broadcast for WSAZ TV, a vehicle struck West Virginia journalist Tori. According to reports, law enforcement has launched an investigation into the incident, but the identity of the driver remains unknown. Reportedly, she was not hurt. Furthermore, she assured the anchor as well as the viewers that she was fine.
The accident footage was shared widely on the internet and on social media. Likewise, WSAZ TV broadcasted the accident video, which instantly went viral. Similarly, with over 900 followers on Instagram, Yorgi has become a social media sensation.
Rise to Internet Fame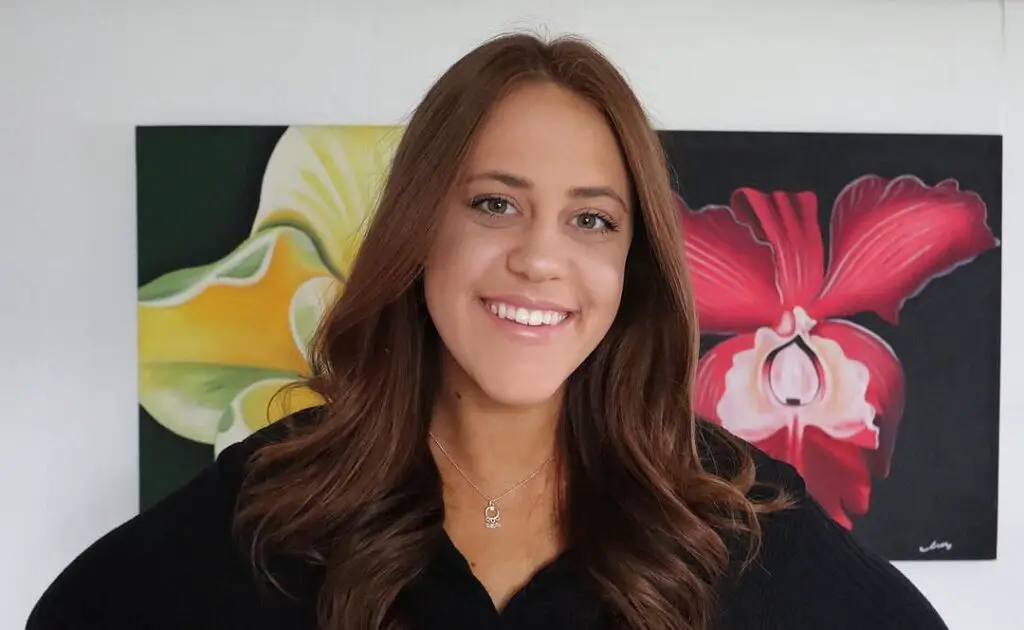 Tori stunned viewers when she was hit by a car on live television and then stood up and continued her broadcast. Following the incident, Yorgey has garnered hundreds of letters of support and respect from viewers who praised her dedication to the profession.
Furthermore, after watching the video, the internet has gone berserk. Many people consider her a brave woman because she got back up after being hit by the vehicle.
Personal-life & Relationships of Tori Yorgey
Interestingly, Tori has kept her personal life concealed from the media spotlight. Moreover, details about her personal as well as professional lives are kept under wraps. The relationship status as well as dating history of Yorgey are also unknown.
Social Media Handles of Tori Yorgey
Tori Yorgey uses a variety of social media platforms. After her infamous accident clip, she has shot to media fame with many fan-following to her name. On Instagram, she has almost 900 followers. Similarly, she has about 12.3 thousand followers on Twitter. Likewise, she also has over 11.5 thousand Facebook followers.
Net Worth of Tori Yorgey
Tori Yorgey's financial status has not been released to the press. Reportedly, h er principal source of income is her journalism career. Furthermore, the media has not been informed about the additional revenue sources.