Who is Tino Franco?
Tino Franco whose original title is Justino Philip Franco, is an American general contractor hailing from Playa Del Rey, California. Most recently, he gained media prominence due to his participation in the ABC's hit reality series "The Bachelorette". He is one of the 32 contestants for The Bachelorette's 19th Season of competing for the title.
Profile of Tino Franco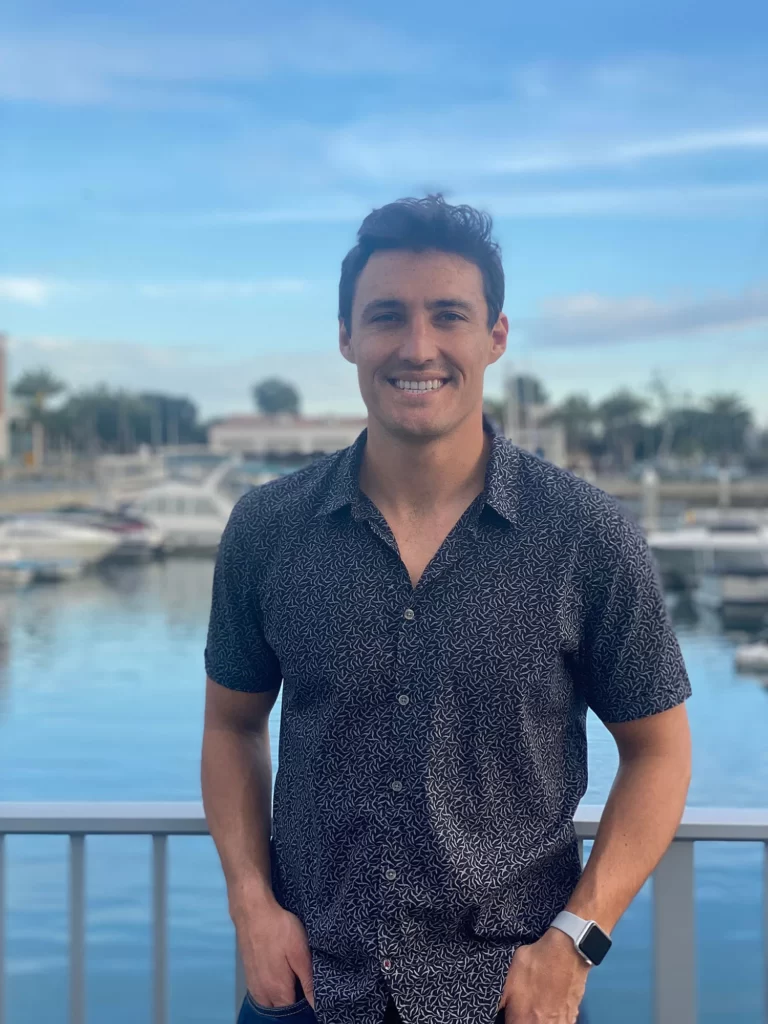 | | |
| --- | --- |
| Full Name | Justino Philip Franco |
| Popular As | Tino Franco |
| Birthdate | 14th February, 1994 |
| Place of Birth | Playa Del Rey, California |
| Gender | Male |
| Profession | Civil Engineer & Reality TV Personality |
| Nationality | American |
| Race / Ethnicity | Undisclosed |
| Religion | Undisclosed |
| Education Qualification | Graduate |
| University | Loyola Marymount University |
| Sexual Orientation | Straight |
| Age | 28 Years Old |
| Sun-sign | Aquarius |
| Eye color | Hazel Broown |
| Hair Color | Light Brown |
| Height | 6'1" (185 cm) |
| Marital status | Unmarried |
| Parents | Joe Franco (Father) & Sandi Franco (Mother) |
| Siblings | Mateo Franco & Tony Franco |
| Girlfriend/Boyfriend/Spouse | None |
| Children | None |
| Net Worth | $350k USD |
Early-life, Education & Family Background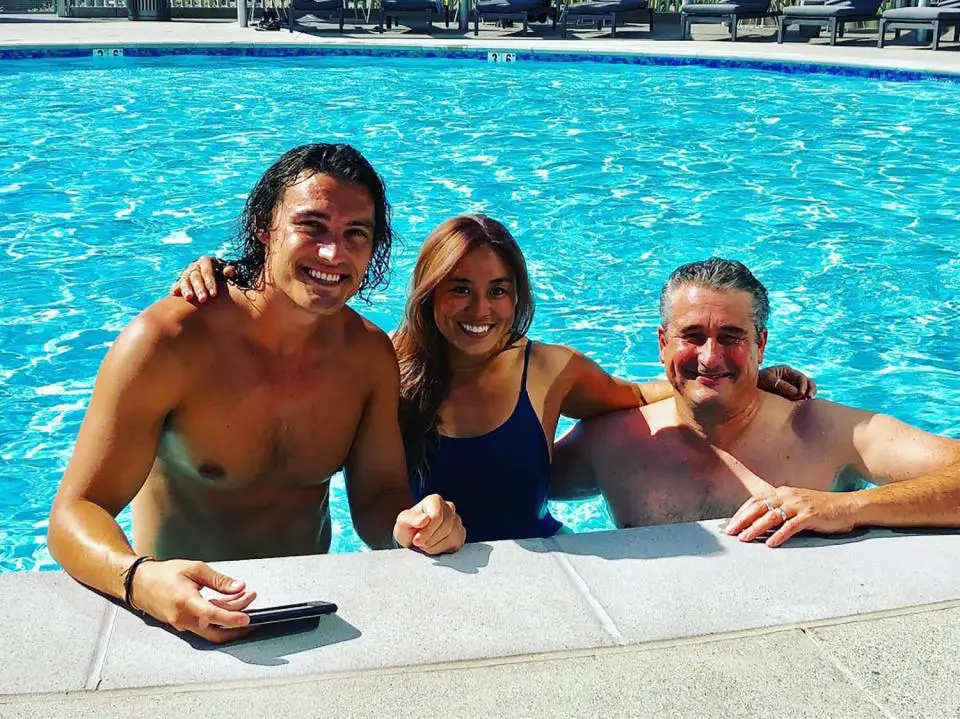 Tino Franco was born originally as Justino Philip Franco on 14th February, 1994 to parents Joe Franco and Sandi Franco. As of 2022, Tino Franco is 28 and his sun-sign is Aquarius. Besides, he is a native of the Los Angeles neighborhood of Playa Del Rey, California. Apparently, his mother has a degree from the College of the Canyons and works as an area manager in the West San Gabriel Valley at the moment.
In addition, Franco family recently celebrated their parent's 31st wedding anniversary after getting hitched on March 23, 1991. Likewise, Mateo Franco and Tony Franco are his two siblings. Mateo, his younger brother, was regrettably given a leukemia diagnosis when he was a young sometime around 2005 and his cancer was subsequently treated with chemotherapy by Kaiser Physicians, camp volunteers, and camp donors. Accordingly, Mateo has been living a healthy lifestyle for about a decade now.
In regards to Tino's educational credentials, the popular scholar earned a bachelor's degree in civil engineering from Loyola Marymount University in Los Angeles in 2016 based on his LinkedIn profile. Moreover, he was a member of 'Engineers without Borders', an organization that works to improve the world through engineering initiatives that support local communities in meeting their most basic human needs. Further, he belongs to the Tau Beta Pi Crimson Circle Organization as well.
Tino Franco's Professional Scenario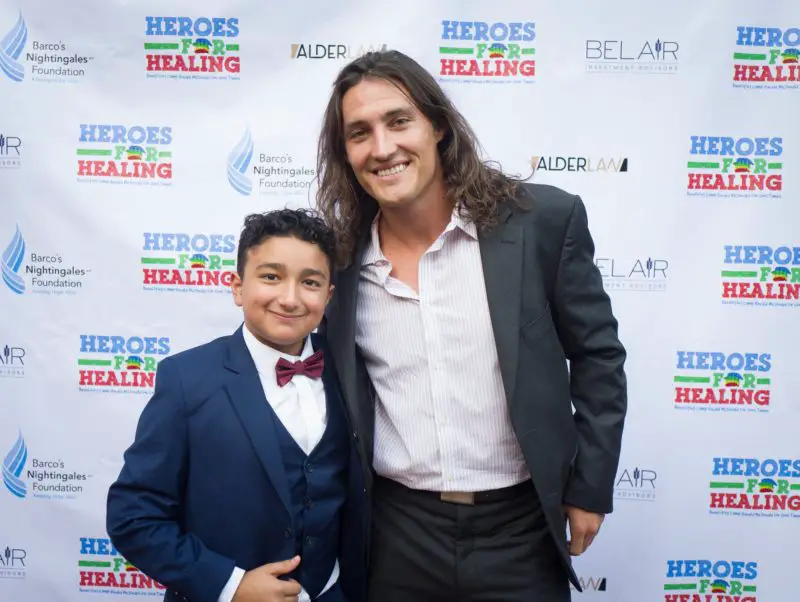 At the very beginning of his career, Tino Franco served as an engineering intern at Sabitation District of Los Angeles County, wherein he interned from May to August 2015. According to his official Bachelorette bio, Tino is currently working as a general contractor in California and is currently associated with the construction company AECOM Hunt as an assistant project manager.
Specifically, Franco made his official entrance on "The Bachelorette" driving a forklift as a reference to his profession. Prior to his debut in the entertainment industry as a reality TV star, Tino had been employed with AECOM since 2016. He began as a water/wastewater engineer and has subsequently advanced to the positions of Superintendent and ultimately as an Assistant Project Manager. Moreover, he has been affiliated to the firm since 2018.
Philanthropic Works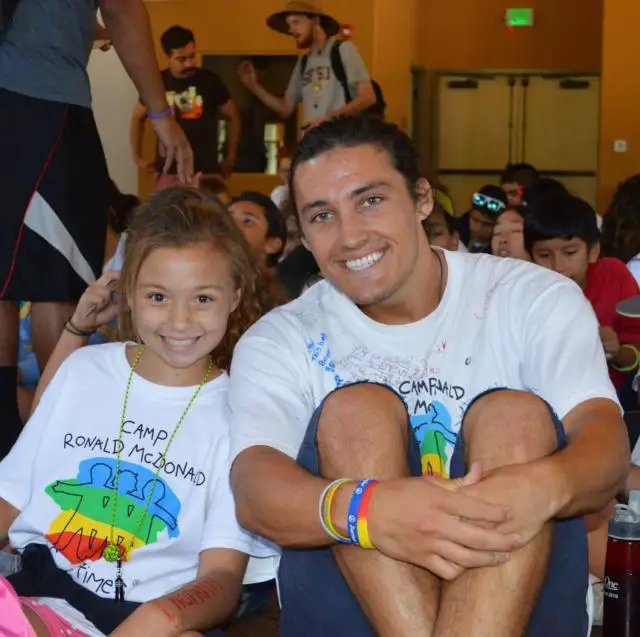 In contrast to his professional vocation, Tino Franco also indulges in several philanthropic works. Particularly, he has been associated with the charitable works for Camp Ronald McDonald, a foundation that helps children with cancer and their families. In an emotional Instagram post, Tino talked up about his brother Mateo's childhood battle with leukemia.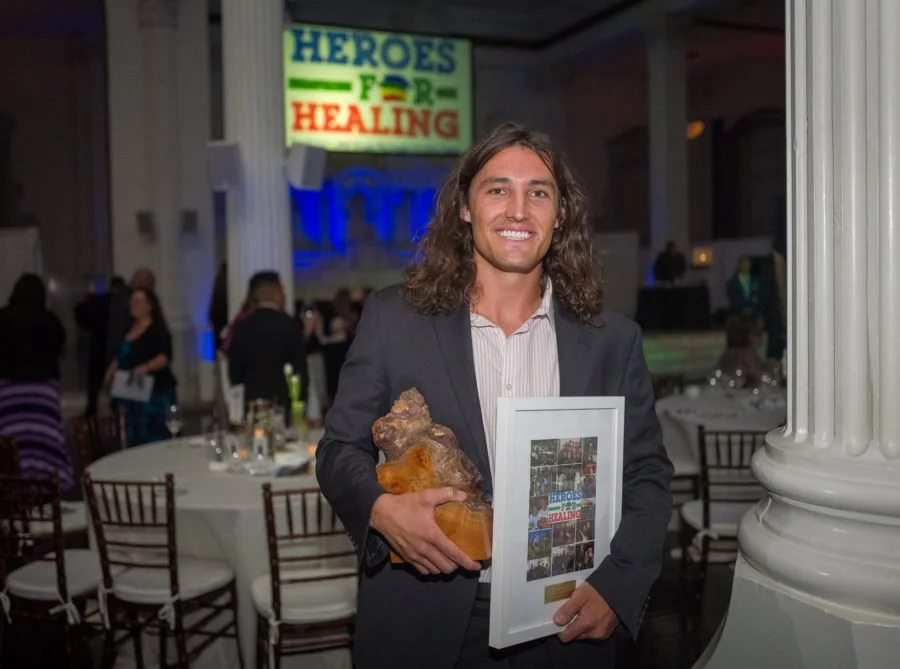 Furthermore, Tino has a leg tattoo honoring the camp as his sincere dedication as well as deep care about the cause. Remarkably, he also won the Hero of the Year title in 2019 for his efforts in one of the "Heroes For Healing" initiatives, which raised more than $300,000 USD.
Tino's Journey in "The Bachelorette" so Far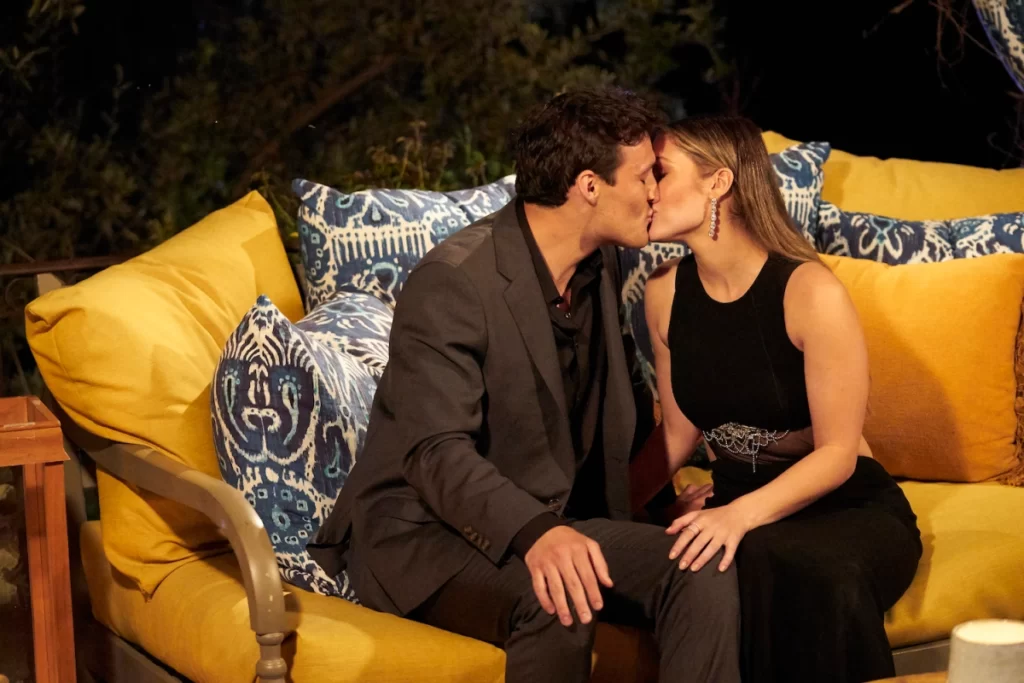 Formerly, the 26th season of 'The Bachelor', which starred Clayton Echard, featured both Gabby Windey and Rachel Recchia as competitors and ultimate co-runners up. Meanwhile, the 19th season of 'The Bachelorette' features both Gabby Windey and Rachel Recchia as the main cast members aka "Bachelorette". As per the producers, the season will be co-led by both Bachelorettes for the first time in American Bachelorette history. Accordingly, the audiences are extremely fascinated on the contestants during this historic season of "The Bachelorette". In particular, Jesse Palmer, a former Bachelor, will be serving as a host this season.
Nevertheless, Rachel 26 is a commercial pilot and flight instructor from Clemont, Florida, while Gabby 31 is an ICU nurse from O'fallen, Illinois. In addition, Rachel holds an impressive academic background with her degree in Bachelor of Science in Aviation from Fritz J. and Delores H. Russ College of Engineering and Technology. Moreover, among obvious favorite is Tino Franco who he audience adores for both his instant connection as well as his chemistry with Rachel.
In the meantime, since the very first episode of season 19 of The Bachelorette, Tino Franco has made initial impressive connection with Rachel Recchia. Tino made an imposing entrance that quickly caught Rachel's attention, and they later became acquaintances at the cocktail party.  Thereafter, he received her rose during the episode, indicating that he would only be pursuing her for the rest of the competition. Following this, Tino and Rachel had a lovely one-on-one date in France where they talk about her future ambitions for her family and profession. At present, Tino has made it to Rachel's final four and is anticipated to further excel to her top two in the coming episodes.
Franco's Personal-life & Relationships
Tino Franco is currently single and seeking for love on the 19th season of the ABC's dating show "The Bachelorette". Moreover, Franco's bio states that he seeks a meaningful relationship that will lay the foundation for him and his future partner to be wonderful parents. According to his ABC description, Tino enjoys "giving back" to his community and "wants to find someone who will make the world a better place with him."
Additionally, Tino shares a close bond with his family. He further claimed he would like four children of his own in the future.
Like the true California boy that he is, Tino is also an avid surfer and enjoys outdoor activities including camping and cycling. Considering that, it is apparent that he enjoys staying active and spending time in nature. Besides, he also mentioned that one of his aspirations was to go surfing in Bali in his bio for The Bachelorette.
Physique
Franco stands at an amazing height of 6 feet and 1 inch (185 cm). However, his body weight and other physical characteristics are not yet revealed. In addition, he has an athletic build with light brown hair and eyes that further enhances his charming persona.
Social Media Handles of Tino Franco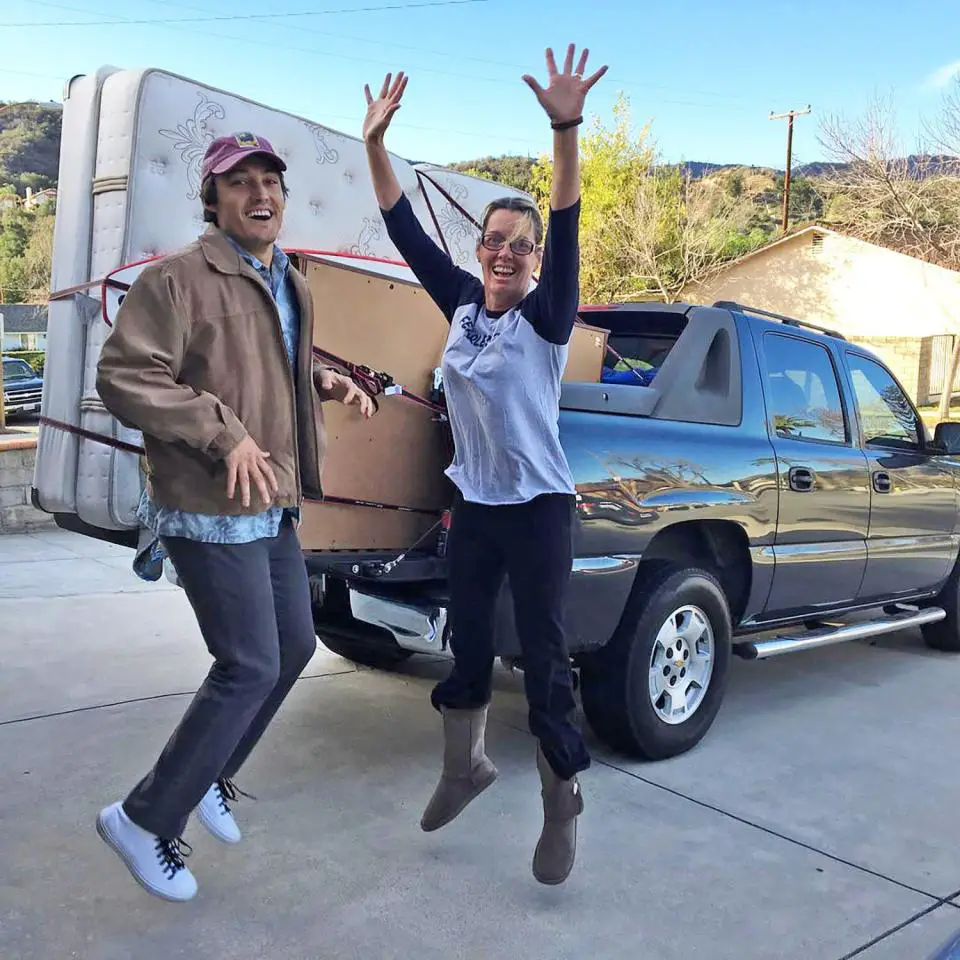 Tino occasionally posts on Instagram but is not particularly active on other social media platforms such as Facebook and Twitter. Similarly, numerous of his Instagram postings highlight his involvement with Camp Ronald McDonald for Good Times, which offers a fun environment for families and children with cancer. Likewise, he also used Instagram to announce his participation on The Bachelorettes' 19th season. As of August 2022, he has 17k followers on his personal Instagram handle.
Net Worth of Tino Franco
Tino Franco is just starting out in his career in the entertainment industry as a reality television personality and is yet to excel in his engineering career. Nevertheless, as of August 2022, his projected personal net worth is about $350,000 USD.