Richard Madeley is an English Journalist, an author as well a television Moderator. Richard's full name is Richard Holt Madeley
In 2020 During the show "Good morning Britain" Richard talked about how for two years his father was physically abusive to him. His father would beat him with a stick for four or five strokes with little provocation. 
His mother used to be out for work and she had no idea about her husband's harsh discipline but when she knew about it. She warned his father that if he did that again she would call the police.
 After that Richard's father gave him an apology and never hit him again. His father himself was a victim of physical abuse by his father. Richard was surprised by the level of media interest it generated because to him it was abnormal to not be hit back then. And he also said he almost regretted writing about it.
In 1991,  Richard Madeley was caught being unable to pay for the items including champagne on two occasions at a Tesco Supermarket in Walkden, Greater Manchester. Richard was later released free of charge for all shoplifting after evidence of lapses of memory. 
In October 2011 Honorary Doctor of letters was awarded to Richard Madeley from Anglia Ruskin University for his contributions to entertainment, media, reading, and television.
At the age of 21, Richard Holt Madeley got his first marriage; that marriage lasted for five years and they ended up divorced. Richard Madeley had said that marriage was the mistake of his life and he used to have ten affairs at that time. 
During their Honeymoon period nine days after the marriage Richard's father died at the age of 49 in 1977.
Richard Holt Madeley Profile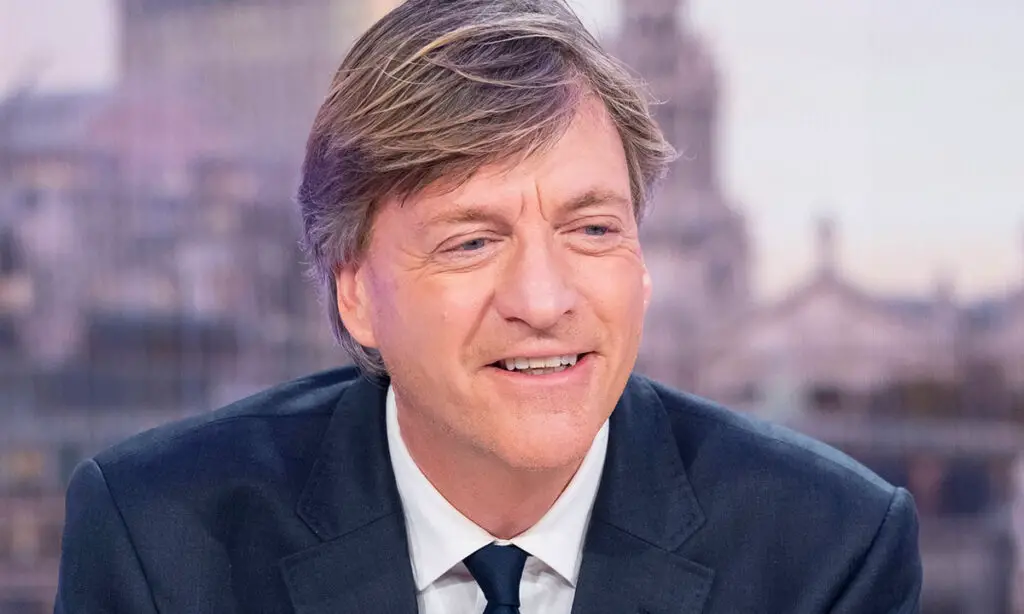 Before going any further let's take a look at Richard Holt Madeley's profile.
| | |
| --- | --- |
| Full name | Richard Holt Madeley  |
| Common name | Richard Madeley  |
| Gender | Male |
| Date of birth | 1956, 13 May |
| Place of birth | Romford, United Kingdom |
| Day of birth | Sunday |
| Age | 66 years old |
| Zodiac sign | Taurus |
| Nationality | British |
| Religion | Not known |
| Ethnicity | White |
| Father name | Christopher Holt Madeley |
| Mother name | Mary C MacEwan |
| Siblings | Liz Lawrence |
| Relative | James Haskell (son-in-law) |
| Sexual orientation | Straight |
| Marital status | Married |
| Wife name | Judy Finnigan |
| Marriage date | 1986 |
| Children | Two |
| Children name | Chloe Madeley, Jack Madeley |
| Ex-wife name | Lynda Hooley |
| Education qualification | Graduate |
| School name | Coopers Company School |
| College name | Shenfield High School |
| Current residence | Romford, Essex, England |
| Profession | Novelist, British Television personality, and Columnist |
| Years active | 1976-present |
| Salary | Under review |
| Source of income | Reporting, writing, presenting, and the entertainment industry |
| Net worth | 5 million dollars |
Richard Holt Madeley Age, Nationality Religion and Ethnicity 
Richard Holt Madeley was born on 1956 13th of May in a place called Romford, United Kingdom. Madeley is a sixty-six years old(66) middle-aged. Richard is originally from Romford, the United Kingdom his nationality is British. His ethnicity is white.
Although Richard celebrates festivals we don't know which religion he exactly belongs to although we don't have the information about his Religion right now we will update you as soon as we get the information.
Richard Holt Madeley Height, Weight, Body Measurement and Appearance.
Richard Holt Madeley is about 6 feet 1 inch (1.87m) tall, his weight is around 73 kg. He has a dark brown eye color and brown hair color. Unfortunately, we don't have Richard Madeley's body measurements like chest hips, waist, and shoe size although we don't have them right now we will update you as soon as we get the information about Richard's body measurements.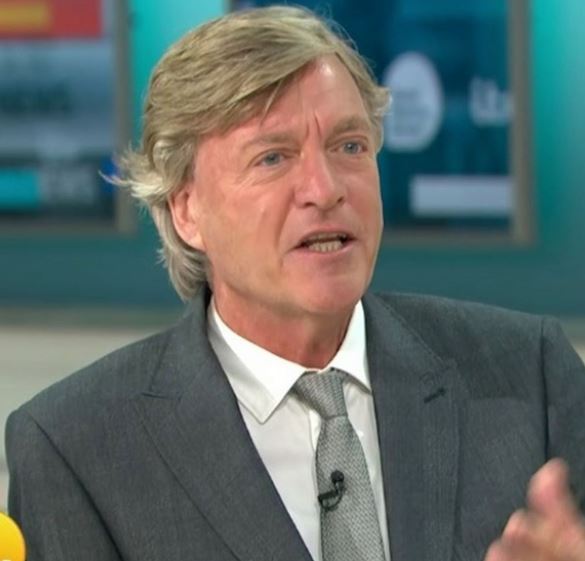 | | |
| --- | --- |
| Height  | 6 feet 1 inch (1.87m) |
| Weight  | 73 kg  |
| Body dimension  | Not available  |
| Hair color  | Dark brown |
| Eye color  | Brown  |
| Dress size  | Not available |
| Shoe size  | Not available |
Richard Holt Madeley Family, Wife and Children.
Richard Holt Madeley is the son of journalist Christopher Holt Madeley who belongs to the family of tenant farmers at a kiln farm, in Shropshire. Mary Claire (nee McEwan)  is Richard's mother and she is a Canadian.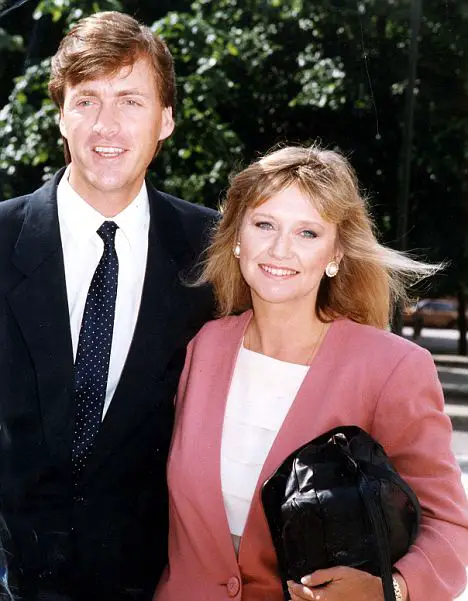 Richard Holt Madeley's wife's name is Judy Finnigan. Richard met Judy in 1982 when they were working on the projects for Granada TV. At that time they were in a relationship with both of their respective partners. 
In 1986  Richard and Judy both married Each other in Manchester. They have two children both of them were brought into the world at Manchester: Jack Christopher Madeley was conceived in 1986 and Chloe Susannah Madeley was conceived in 1987. Richard is also a stepfather to twins from Judy Finnigan's first marriage. 
Richard Holt Madeley Education Qualification 
Richard Holt Madeley did his study at Cooper's Company School in Bow. Then he went to Shenfield high school in Brentwood. Richard had good academics. He completed his schooling in his hometown. He has completed his graduation. He did his study according to his professional subjects. Richard seems to be a very well-educated personality.
Richard Holt Madeley Career
Richard Holt Madeley started his career  In Media at the local newspaper. Before going to BBC Radio Carlisle. At the age of 19, he was a news producer and presenter. 
As a reporter, he soon moved to nearby border television on the look around local news slot. Before he was fronting in its equivalent  Calendar with Richard Whiteley on Yorkshire TV and In the early 1980s on to Granada Reports. 
Richard hosted ITV's weekly rugby league show RL action until 1984 which increased his popularity in the North of England. There met his future wife Judy Finnigan, who was supposed to help him And assist him on his first day.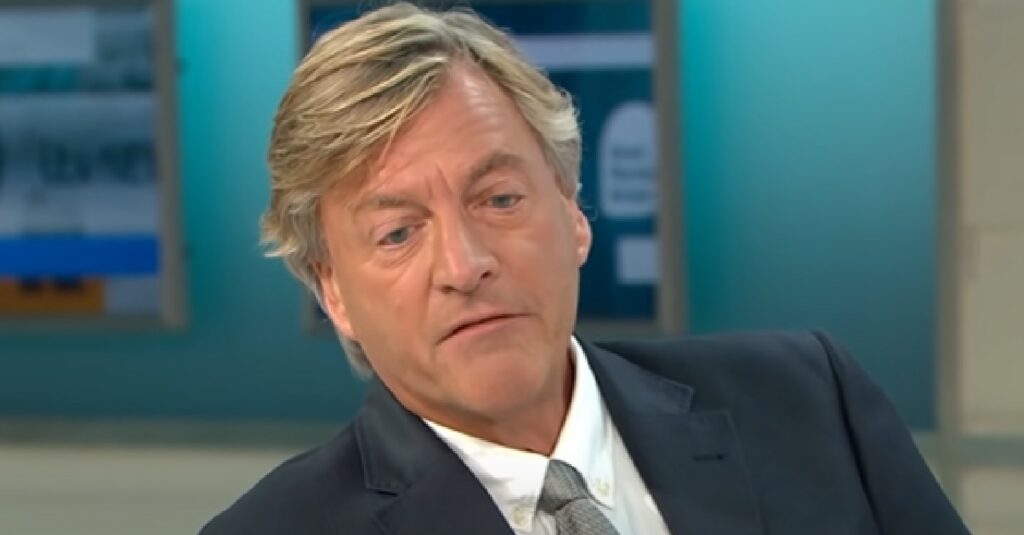 Holt Madeley and his wife Judy Finnigan started representing a show together they presented This morning from its inception in October 1988 until July 2001. This show was so close to Richard and Judy, that many people called it the "Richard and Judy show" rather than "This Morning". 
Richard hosted the news quiz Have I Got News For You on the 14th of December 2007 and he was then featured as a guest panelist in  May 2011. During the week of 27-30 April 2009, Richard covered for Dawn Patrol presenter Sara Kennedy. In April 2009 he appeared on Piers Morgan's Life stories.
Richard Holt Madeley Net Worth 
Richard Holt Madeley is a columnist and novelist whose net worth is around 5 million dollars approx. Richard has a very luxurious lifestyle and he is also one of the richest men. Richard isn't a man who shows off his riches, he is a very humble and down-to-earth person.
Richard Holt Madeley Social Media Presence 
 Richard Holt Madeley is not very active on social media. Richard made his Instagram account in 2021, his Instagram account has 28 posts and 54.8k followers.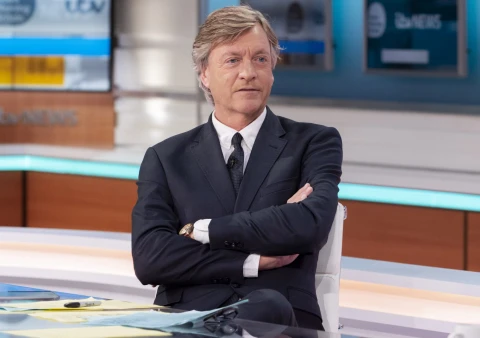 Richard is very active on his Twitter account. He joined Twitter in December 2009, he has 226.4k followers. He posts about his books there. Richard Holt Madeley both the Instagram account and Twitter account have a blue tick on them.
You can find him on Instagram and Twitter as: