Piper Lisa Perabo is an American actress, who has a total net worth of $10 million as of 2021.
On October 31, 1976, Piper was born in Dallas, Texas, the United States to Mary Charlotte and George William Perabo.
Lisa's parents named her after American Stage and screen actress, "Piper Laurie."
Similarly, Lisa graduated from Toms River High School North.
She has also earned a bachelor's degree in theater from Honors Tutorial College at Ohio University.
Likewise, Piper attended the Trinity/La MaMa Performing Arts Program and studied Latin, physics, and poetry in her final year.
She starred in movies like The Adventures of Rocky and Bullwinkle, Lost and Delirious, and many more.
In 1999, Perabo started her career with Marc Levin's comedy Whiteboyz. She then acted in movies like Coyote Ugly, Imagine me and you, and so on.
Similarly, Piper has also worked in various tv shows like Covert Affairs, The big leap, Go on, and many more.
Perabo is an amazing actress mainly famous for her role in the spy drama series "Covert Affairs."
Before Piper's breakthrough, Perabo was noticed by the casting director "Denise Fitzerald", when she was accompanying her boyfriend for the play.
Denise was actually the one to make phone calls on Perabo's behalf and found her an agent.
After her breakthrough in Hollywood, She has been nominated 7 times for different awards. However, she is able to win only two of them.
For Piper, utilizing one's rights is a must.
In the 2020 Democratic Party presidential primaries, Piper endorsed "Elizabeth Warren" where she advocates for voter registration and voter education.
Likewise, she encourages her followers to seek VoteRiders to learn more about Voter ID requirements.
Piper Perabo's Profile
Moving further, let's dive right into Piper's profile.
| | |
| --- | --- |
| Name | Piper Lisa Perabo |
| Nickname | Piper |
| Gender | Female |
| Profession | American Actress |
| Height | Almost 5 feet 5 inches |
| Weight | Approximately 53 kgs |
| Body Size | Approximately 33-24-34 inches |
| Eye Color | Dark Brown |
| Hair Color | Brunette |
| Date of Birth | 31st October 1976 |
| Age | 45 years |
| Zodiac Sign | Scorpio |
| School | Toms River North High School |
| College and University | Ohio University |
| Education Qualification | Bachelor's degree |
| Degree | Arts |
| Religion | Christian |
| Ethnicity | White |
| Cast | Perabo |
| Address | Dallas, Texas, The United States |
| Marital Status | Married |
| Spouse name | Stephen Kay |
| Children name | None |
| Parents | Mary Charlotte and George William Perabo |
| Siblings | Noah Perabo and Adam Perabo |
| Pet | Unknown |
| Net Worth | $10 million |
Piper Perabo's Husband
Perabo is happily married to her long-term boyfriend "Stephen Kay."
The couple got engaged in 2013. However, they got married on July 26, 2014, in New York City.
Her husband is an American actor, director, and writer of film and television.
Piper and her husband do not share a child. However, Stephen does have a child from his first marriage with Lena Heady.
So, Piper Perabo is a stepmother to Stephen and Lena's child.
Piper Perabo's Instagram
We can find Piper Perabo on Instagram as @piperperabo.
She has over 193K followers and 2.3K posts on Instagram.
Similarly, Piper follows over 477 different Instagram accounts which include different people, brands, TV personalities, and actors and actresses.
Piper seems quite active on her account. Likewise, she is already verified as a celebrity on her Instagram account.
Similarly, you can find her on Twitter, Instagram, and Facebook as:
How tall is Piper Perabo?
Piper is 5 feet 5 inches tall, which is considered an average height for American women.
Likewise, she weighs around 53 kgs.
What's Piper Perabo's Net Worth?
Perabo's major source of income is her acting career.
Piper has worked in many movies and tv shows. She has even charged $7500 per episode in her tv shows.
To sum it up, the famous American actress has a total net worth of $10 million as of 2021.
Piper Perabo's Family
Like any other human, Piaro has a mother and father named Mary Charlotte and George William Perabo.
Growing up, She had two younger brothers named Noah Perabo and Adam Perabo.
Likewise, Piper grew up in Toms River, New Jersey.
She is of English, German, and Irish (father) and Norwegian (mother) descent.
In her entire life, her surname is sometimes mistakenly described as Portuguese.
Piper Perabo's Movies and TV shows
Lisa made her debut in Hollywood through "Whiteboyz."
In the movie genre, Piper especially takes part in Comedy movies.
Furthermore, she even won an MTV Movie Award for Best Music Moment for "One Way or Another."
Perabo's performance, in particular, was praised by critics, with the Chicago Tribune's Loren King describing it as her "breakout performance.
Likewise, "Entertainment Weekly" calls her "an actress of glittering ferocity" and her performance "a geyser of emotion."
Later, She has also worked with "Jamie Lee Curtis", an American actress and a writer, for the movie "Beverly Hills Chihuahua."
Throughout the year, she has worked with a various famous actors like Hugh Jackman, Emily Blunt, Bruce Willis, Joseph Gordon Levitt, etc.
Here are some of the lists of movies and TV series that Piper has been part of:
Movies
Prestige (2006)
The Cave (2005)
George and the Dragon (2004)
Edison (2005)
Imagine Me and you (2005)
Perfect Opposites (2004)
Into the Grizzly Maze (2019)
Looper (2012)
Black Butterfly (2017)
Angel has Fallen (2019)
Spontaneous (2020)
TV series
Turn Up Charlie (2018)
Notorious (2016)
Go On (2012)
 Penny Dreadful: City of Angels (2020)
Covert Affairs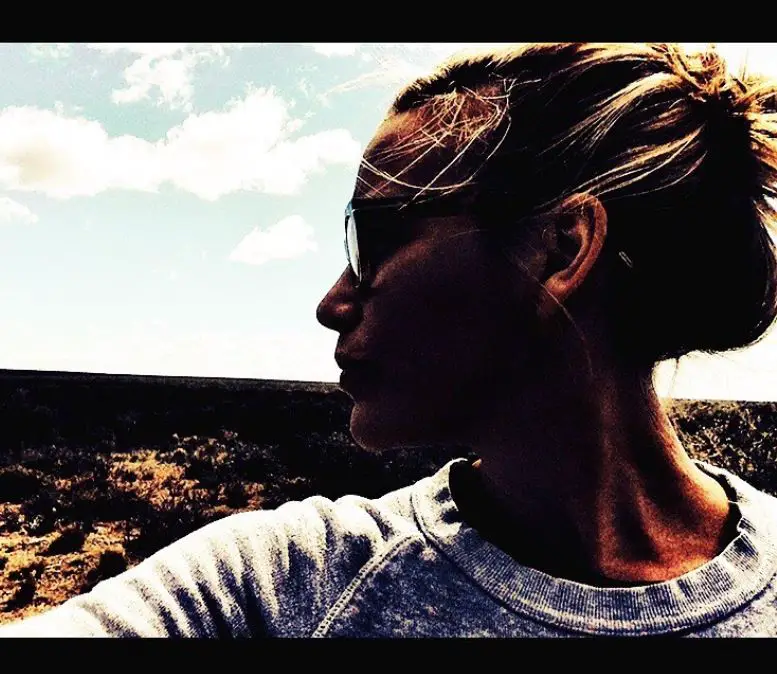 Some facts about Piper Perabo
Perabo and ex-wife of her husband "Stephen", Lena Headey are very good friends. They have even worked on two movies.
Perabo was arrested while protesting Supreme Court nominee Brett Kavanaugh's nomination hearing. In November of this year, she was detained while attending one of Jane Fonda's monthly climate change protests.
Perabo advocates for LGBTQ rights, women's political leadership, and serves on the advisory board of VoteRunLead.
Piper partly owns a Prohibition-themed bar in West Village, Manhattan and SoHo restaurant.
Late Actor "Roger Ebert" praised Piper's performance for its sincerity and "wonderful abandon and conviction."