Who is Maya Vander?
Maya Vander is an accomplished as well as talented Israeli-American real estate broker. She appears in the Netflix reality show 'Selling Sunset,' which premiered recently. It's a Netflix reality show from the United States. Since March 21, 2019, the show premiered with eight episodes.
Maya Vander's Profile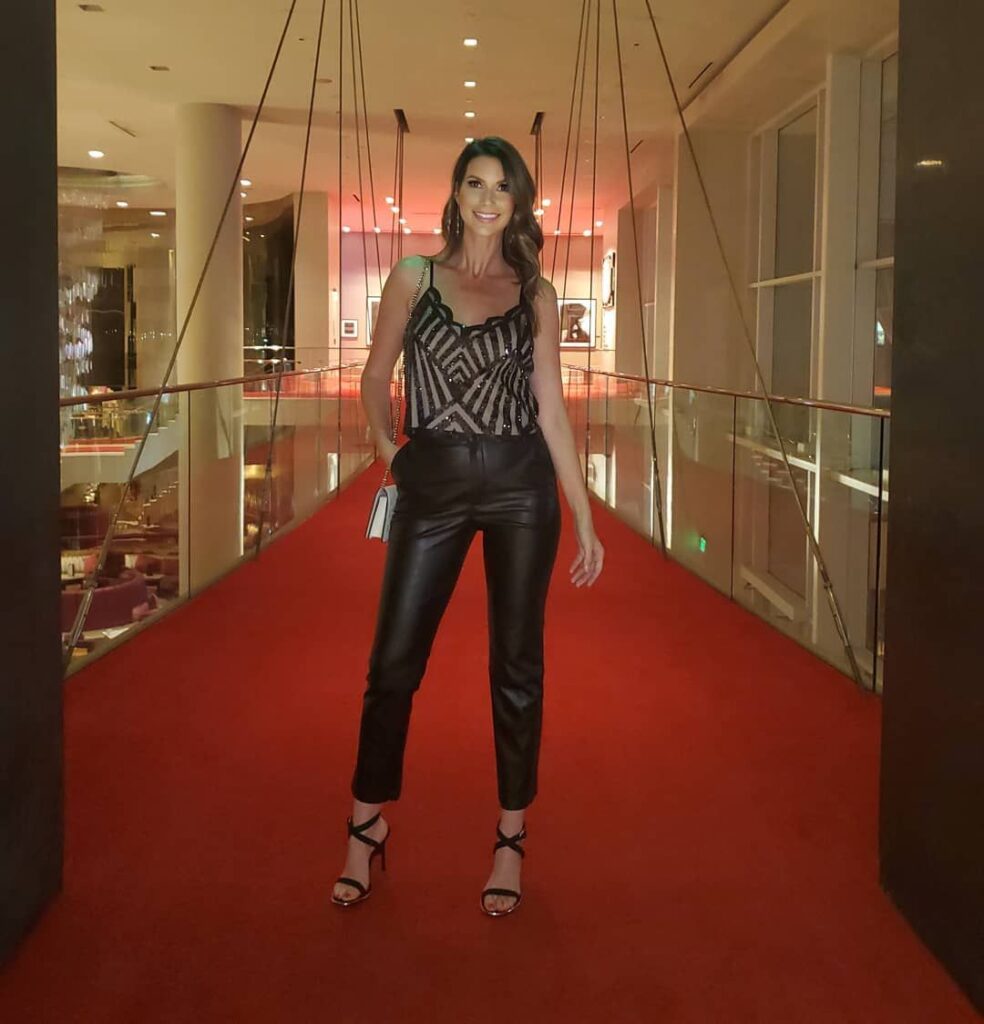 | | |
| --- | --- |
| Full Name | Maya Vander |
| Popular As | Maya  |
| Birthdate | 12th March, 1982 |
| Place of Birth | Eilat, Israel  |
| Gender | Female  |
| Profession | Real Estates Agent & Reality TV Star |
| Nationality | Israeli-American  |
| Race / Ethnicity | Mixed  |
| Religion | Christianity |
| Education | Graduate  |
| University | Undisclosed  |
| Sexual Orientation | Straight  |
| Age | 39 years old |
| Sun-sign | Pisces |
| Eye color | Brown  |
| Hair Color | Light Brown |
| Height | 5'7 (170 cm) |
| Marital status | Married  |
| Parents | Undisclosed  |
| Siblings | Undisclosed  |
| Spouse | David Amar |
| Children | 2 (Aiden & Elle Madison) |
| Net Worth | $2-$3 Million USD |
Maya Vander is a well-known TV personality, businesswoman, media influencer, and real estate agent. She rose to notoriety as a member of the cast of 'Selling Sunset.' It's a popular tv series on American television.
Early-life, Education & Family of Maya
Maya was born in Eilat, Israel, on March 12, 1982. She is 39 years old as of 2020. She spent her childhood in a variety of locations, including Singapore, the Netherlands, and Spain.
Furthermore, no detail about her parents is available to the public, nor is it known if she has any siblings. In addition, her mother is an Israeli and her father is a Dutchman.
Despite her mixed ethical background, Maya now calls the United States her home. Her parents, on the other hand, are also in the real estate company.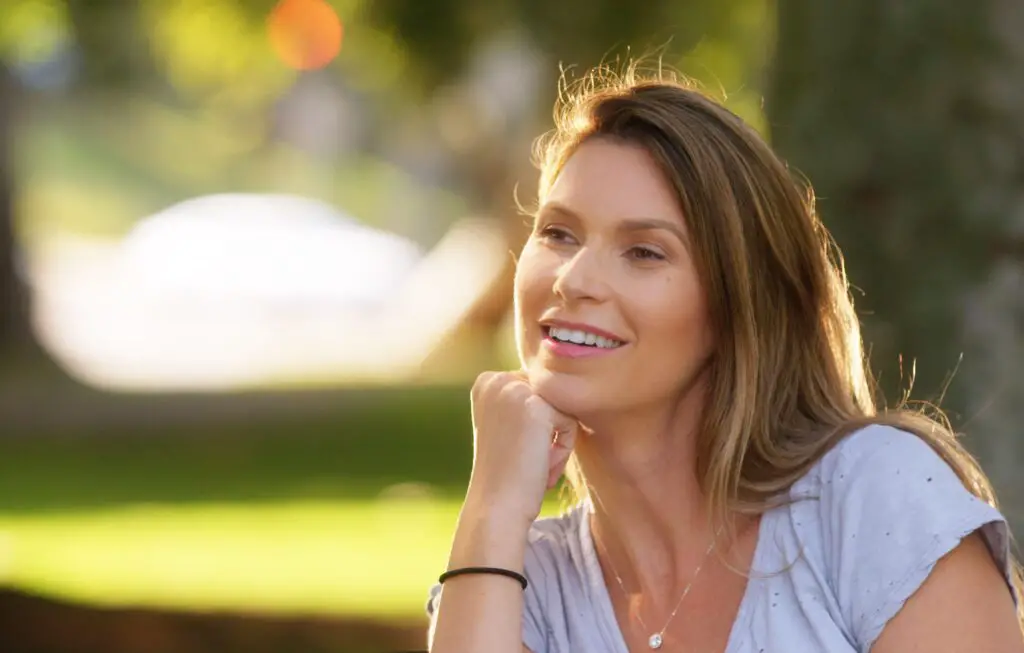 Maya claims that she did not come from an affluent household, though having a wonderful childhood. She believes that growing up in a relatively humble environment taught her to appreciate things more and to stay grounded. Clients are at ease with her as a result of this.
Her educational background is kept a well-guarded secret. She received her primary education in Israel. However, the specifics of her qualifications are kept under wraps.
Accordingly, Maya grew up in Israel and moved to Los Angeles in 2002. She and her family are currently residing in Miami, Florida, United States. Vered Vander, her niece, is very close to her. Vered works as an actress in Israel.
Professional Real Estate Agent
Maya was drawn to real estate as a vocation since she grew up in a family that had a history of investing in properties and renting houses. She began working as a Real Estate Agent at 'Nourmand & Associates' shortly after graduating. She also spent two years working with 'Keller Williams Realty Incorporation'.
Maya takes pride in bringing together properties and clients through clever marketing initiatives. In the real estate business, she is regarded as a trustworthy advisor and negotiator.
She also works for two other companies at the moment. Maya is employed with 'The Oppenheim Group' in Los Angeles as a realtor associate. Maya is also a licensed real estate agent in Florida, where she works with Douglas Elliman Real Estate. Since December 2020, she has also been the owner of the company 'The Maya Vander Groups.' Clients in Miami can rent luxury residences through her company.
Maya's Media Journey
She is still an active participant in the creative entertainment industry. She appeared in both seasons 1 and 2 of the Netflix series 'Selling Sunset.' She was loved by all of her admirers and was recognized for her performances as soon as the series was released. She is praised for her forthright demeanor.
The reality show follows the Oppenheim Group's real estate brokerage agency as it markets high-end suburban residences in Los Angeles. The show follows a group of real estate brokers as they try to balance their personal and business lives.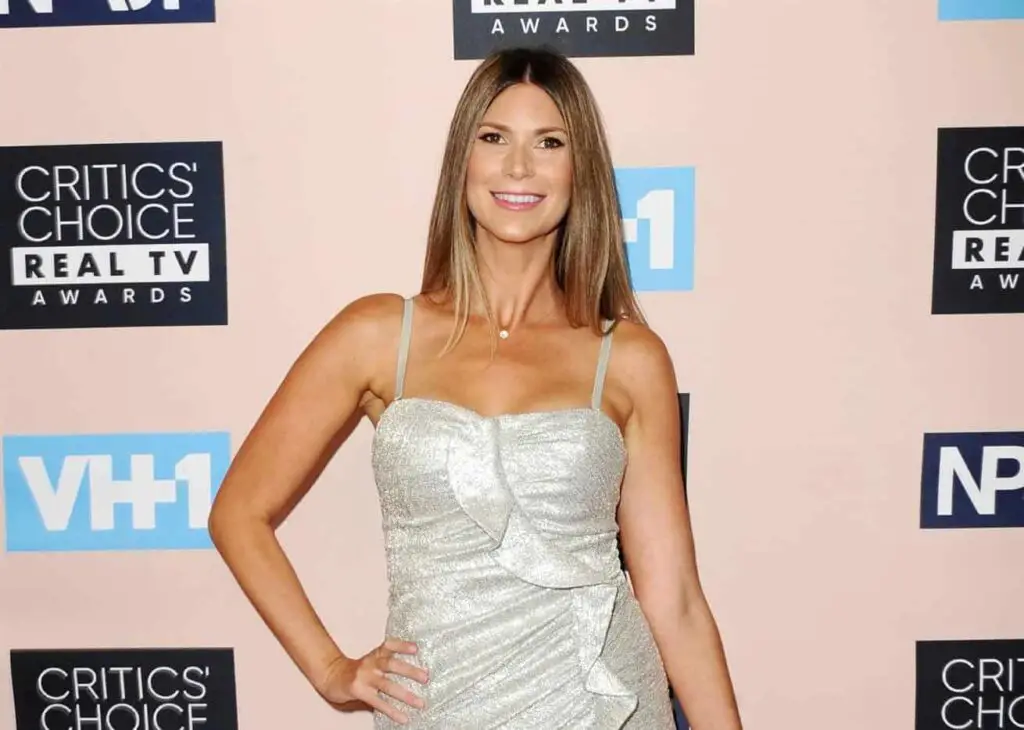 Maya Vander's Physique
Maya is an average-sized woman. She is 5 feet and 6 inches tall. She also weighs 64 kilograms (141 pounds). Maya is obsessed with staying in shape and being healthy. One of her favorite forms of exercise is Pilates.
In addition, she not only enjoys doing pilates, but she also enjoys teaching it to others. One of her favorite things to do in her spare time is to instruct pilates.
Is Maya Married?
Maya is indeed a happily married woman. David Amar, her spouse, works at Brickell. She usually includes her hubby in her Instagram photos and affectionately refers to him as "my husband." Theirs is now a long-distance relationship. Maya and her husband used to live in Los Angeles, but he relocated to Miami after securing a position at Brickell. Since then, the married pair has been visiting one other on a regular basis.
Long-distance relationships were a major stumbling block in her love life. Maya also admitted to having two miscarriages. Maya and her spouse, on the other hand, came out of the circumstance stronger and more powerful.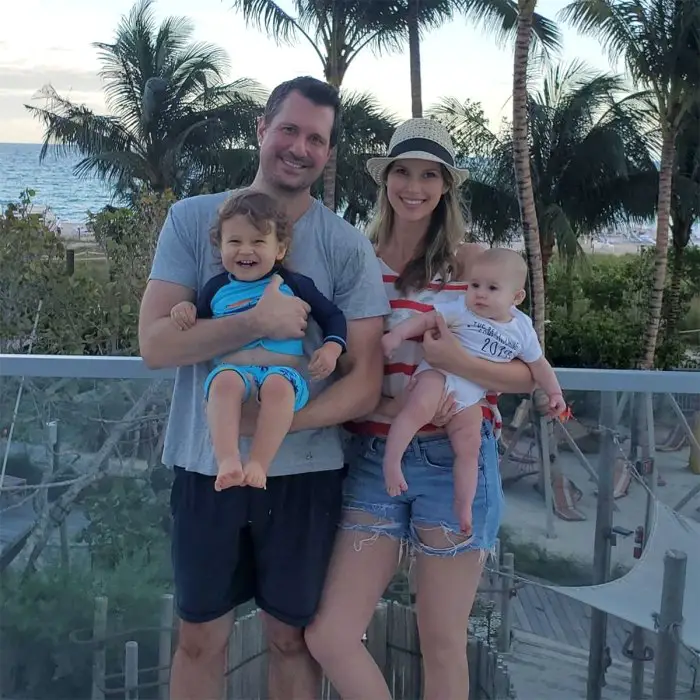 Aiden, a baby boy, was born in April 2019 and Elle Madison, a daughter, was born in May 2020. In addition, on December 8, 2021, she gave birth to her son Mason at 38 weeks. Sadly, Mason was stillborn and eventually left the world. She shared this sad news via an Instagram post where she mourned the loss of her third child.
Social media Handles of Maya Vander
Maya frequently provides an insight into her personal life on her Instagram through the cute posts she always shares. Moreover, her preferred social media platform is Instagram, where she has over a million followers.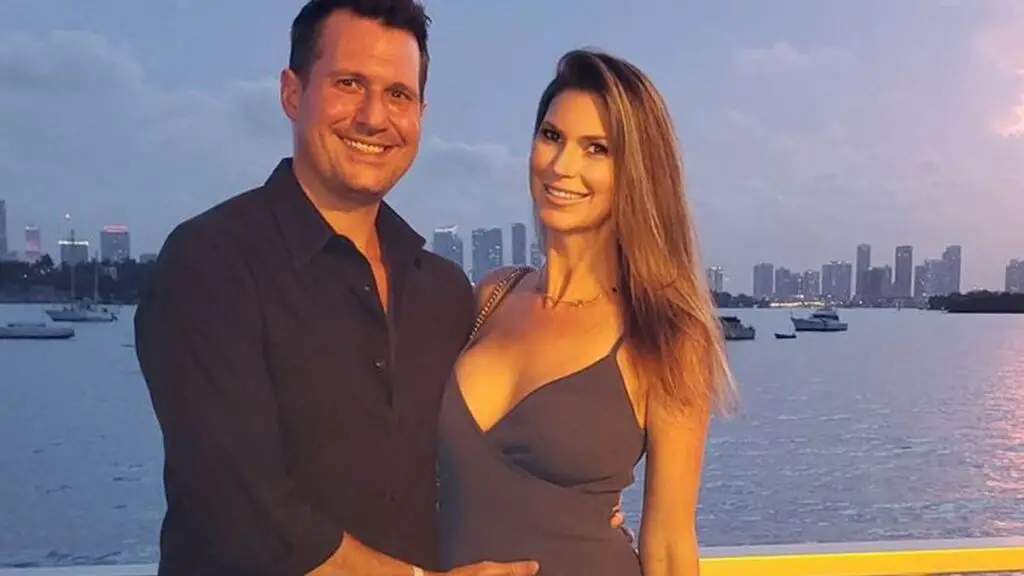 What is the Net Worth of Maya?
Maya's net worth has remained a mystery. She avoids drawing attention to herself by flaunting her money in public. Maya Vander's net worth is estimated to be between $2 and $3 million dollars.
Interesting Facts of Maya Vander
Maya Vander is a businesswoman and a media personality.
She is trilingual, speaking English, Dutch, and Hebrew.
Her ethnicity is Caucasian and her nationality is American.
She is the mother of a son and a daughter.
She had two miscarriages before giving birth to her first child.
In addition, on December 8, 2021, she lost her 38-week-old baby Mason.
She moved around a lot during her childhood. Singapore, the Netherlands, and Spain are just a few of the countries.
She also owns a dog as a pet.
She is also a Pilates expert.
Maya's writings have appeared in a variety of newspapers and online publications.