Louise Anne de Simmy Courcy Thompson (born March 26, 1990) is a British reality television personality best known for her role in the E4 reality series Made in Chelsea. In 2015, she competed in the second season of The Jump, finishing fourth.
Louise Thompson is a reality television personality, business owner, and author. She is well-known for her stellar performances in the reality show "Made in Chelsea". She has also published a book titled "Live Well With Louise: Fitness & Food to Feel Strong & Happy," which is based on her own personal experiences and studies.
Similarly, she runs her apparel label "Pocket London," which she began as a passion but has developed into a successful business. She currently has a sizable fan base on social media platforms such as Instagram, Twitter, and Facebook. She has almost 1.2 million followers on Instagram, 516.2K followers on Twitter, and 13.2K followers on Facebook.
| | |
| --- | --- |
| Celebrated Name | Louise Thompson |
| Age | 31 years old |
| Nick Name | Louise |
| Birth Name | Louise Thompson |
| Birth Date | 1990-03-26 |
| Gender | Female |
Is Louise Thompson still engaged to Ryan Libbey?
Louise Thompson and Ryan Libbey have been engaged for two years, but many are already wondering that their relationship may be coming to an end.
Louise rose to prominence on Made in Chelsea, but she now focuses on her fitness profession, while Ryan also works in the fitness sector.
He hasn't tweeted anything since 2019, and neither of them has officially addressed the Tweets.
It's unclear whether the couple's engagement has terminated.
Louise Thompson proposed to her boyfriend Ryan in August of this year. The couple planned to marry in December 2019. Louise Thompson, on the other hand, called off her June 2019 wedding to fiancé Ryan Libbey.
This is because she has to 'get a handle on the broad picture first.' "We had a place booked for Christmas, so of course we had to cancel that," she told Celebrity Secrets.
"However, I hadn't purchased my dress yet. I've had designers approach me about working on a dress, and I'll do it when the time comes.
"Finding a dress, planning the catering, and finalizing the guest list is the easy part."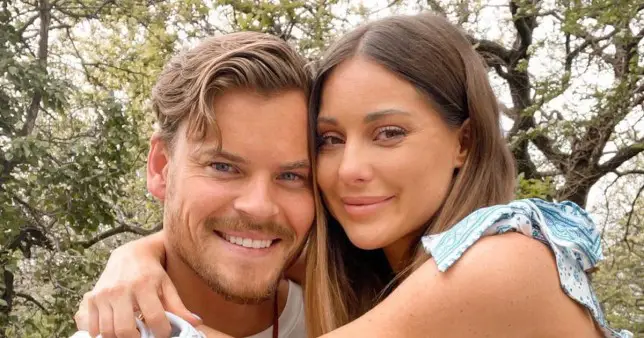 "It's simply that for me and Ryan, we need to wrap our heads around the wider issue first." According to Louise Thompson.
Louise told last summer how gorgeous Ryan proposed on one knee during a hike in Los Angeles and claimed she "cried for three days" afterwards.
Louise remarked of her engagement, "It's the most amazing thing that's ever occurred to me in my entire life."
Louise Thompson Net Worth – – £1.2 million
She's made a fortune for herself with her clothing business Pocket Sport, as well as a lot of money as an Instagram influencer — when she first started out, it was rumored that she and Ryan (her now-fiancé) would employ a camera crew to snap images of them on vacation… I'm not sure how much of this is true, but kudos to them for doing what they want.
Louise Thompson Parents
Louise Thompson was born in the year 1990 under the sign of Aries to her parents in London, England, the United Kingdom. She is currently 30 years old. Karen Thompson is her mother's name. She also has a brother, Sam Thompson. Similarly, she is of British nationality and of White ethnicity. She also practices Roman Catholicism.
She received her education at Downe House School in Berkshire. She then went on to study Geography at the University of Edinburgh.
Louise Thompson Height : How tall is She?
Louise Thompson stands 5 feet 0 inches tall and weighs roughly 49 kg. Her body measurements are 32-24-33 inches. She wore a size 6 (US) dress and a size 7.5 (US) shoe. Her eyes are also light brown, and her hair is dark brown.
Louise Thompson Baby
Instagram has removed a photo of Made in Chelsea star Louise Thompson's baby bump.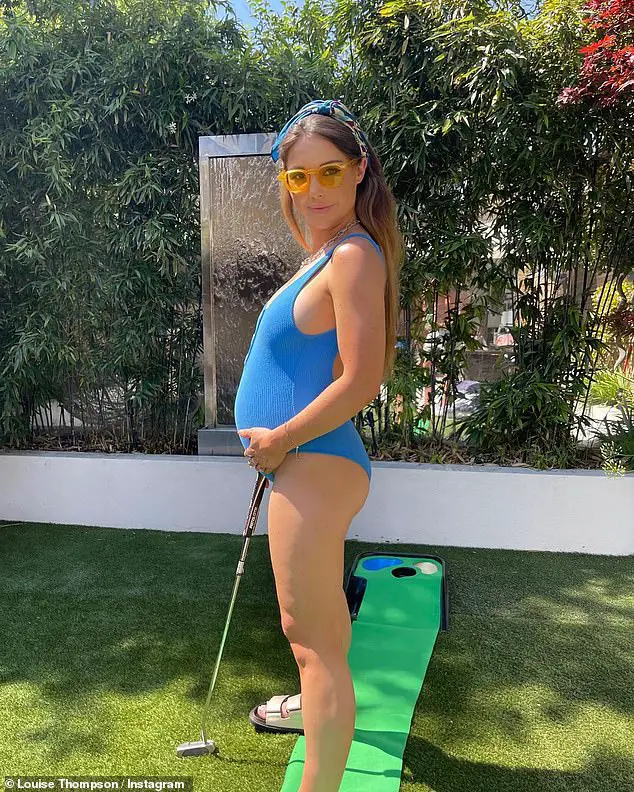 'Sorry if anyone found that offensive'
The Made in Chelsea star is expecting her first child with fiancé Ryan Libbey, both 31. The couple announced their pregnancy earlier this year.
Following the announcement that they are expecting a baby boy, the mother-to-be uploaded a snapshot of herself lying in bed on her Instagram story, revealing her bare pregnancy.
She covered up her breasts in the photo, focusing on her developing stomach ahead of a 'scan.'
However, in a subsequent story, the fitness expert published a screenshot stating that the earlier image had been 'removed for sexual solicitation,' with Instagram 'quickly reinstating' it shortly after.
Louise expressed her displeasure with the decision, writing, 'I'm shocked that Instagram erased a story of my pregnant body because it violates community guidelines.'
'Sorry if that offended anyone.'
The reality star and Sam Thompson's sister is due to give birth in the next few months, having reached the halfway point in July.
In a honest interview with Metro.co.uk, she previously explored her connection with social media and that she was hesitant to share certain aspects of her prenatal journey.
'I believe especially at the start. 'I didn't disclose it at the 12 week point because I was still a little concerned that something horrible would happen or that I might miscarry,' she explained.
'Then I realized, this is such a huge part of my life, I can't conceal it any more because I'm developing so quickly, and I'm so short, so it was showing very clearly.
'I suppose I've been much more cautious about what I post. I continue to share a lot. I enjoy taking baths, and others are divided over whether this is a good idea.
'I make a concerted effort to demonstrate [fans] that I am responsible enough to take the temperature of the bath, so if I'm taking a bath, I'll have to video the thermometer to ensure that people are aware that I am responsible enough to take the temperature of the bath. It's a minefield out there, and you can't do anything well.'
'I suppose I still have those rough moments because I'm not on the home stretch yet, so nothing is definite,' she continued.
'But that's the thing about pregnancy: nothing is ever guaranteed.' You simply don't know till the very end.'
Louise Thompson Instagram