Who is Lisa Hochstein?
Lisa Hochstein is a reality reality show star who is best known for her roles on Bravo's "The Real Housewives of Miami". She's also a model, activist, fitness guru, fashionista, and beauty expert.
She made headlines lately after fleeing Hurricane Irma on a private jet, an action for which she was resoundingly criticized.
Lisa Hochstein's Profile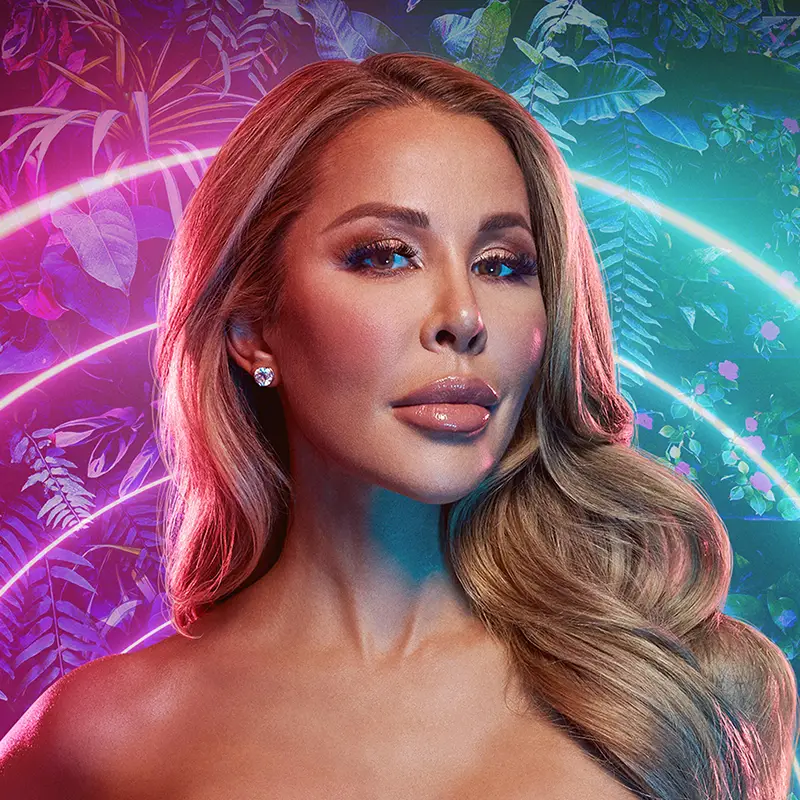 | | |
| --- | --- |
| Full Name | Lisa Hochstein |
| Popular As | Lisa Hochstein |
| Birthdate | 1983 |
| Place of Birth | Toronto, Canada |
| Gender | Female  |
| Profession | Model, TV show personality |
| Nationality | Canadian  |
| Race / Ethnicity | Mixed |
| Religion | Undisclosed  |
| Education | Graduate  |
| University | Undisclosed  |
| Sexual Orientation | Straight  |
| Age |   years old |
| Sun-sign | Undisclosed  |
| Eye color | Brown  |
| Hair Color | Blonde  |
| Height | 5'5  |
| Marital status | Married  |
| Parents | Undisclosed  |
| Siblings | Phillip McCallum |
| Spouse  | Dr. Leonard Hochstein (m.2009-) |
| Children | 2 (Logan Marc Hochstein &Elle Hochstein ) |
| Net Worth | $30 Million |
Lisa Marie Mackay, better known as Lisa Hochstein, is a well-known showbiz celebrity. Additionally, she is a model, activist, fitness expert, fashionista, and beauty analyst. This model turned housewife and philanthropist is married to legendary Miami plastic surgeon Dr. Lenny Hochstein. He is dubbed as the "Boob God" of Miami.
Early-life, Family & Education of Lisa Hochstein
Lisa Hochstein was born Lisa Marie McCallum on July 24, 1982, in Toronto, Canada.as of 2021, she is 39 years old. She and her younger brother were raised in Canada, but she relocated to the United States of America when she became an adult.
Unfortunately, there is very little information available regarding her early years.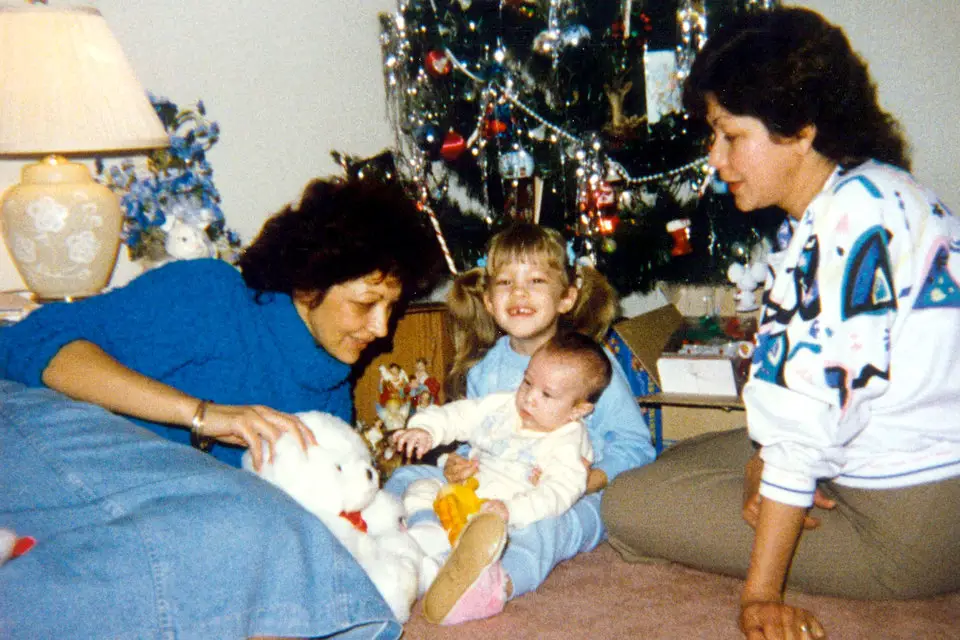 Moreover, her father is of German and Scottish ancestry, while her mother is of Jamaican background. She was a trained dancer as a child and began competing in pageants and modeling at a young age.
Lisa Hochstein's Career
Lisa Hochstein had previously made a reputation for herself in the modeling industry. Similarly, she also competed in a number of pageants. However, she is most recognized for her role as a cast member on Bravo's The Real Housewives of Miami. 
She began her modeling and beauty pageant careers by competing in beauty pageants. In 2002, she was crowned Miss Swimsuit Canada. Hochstein's modeling career, on the other hand, was brief, with only three appearances in Playboy magazine. Hochstein has appeared in three Playboy films: Vixens, Sexy Girls Next Door, and Voluptuous Vixens.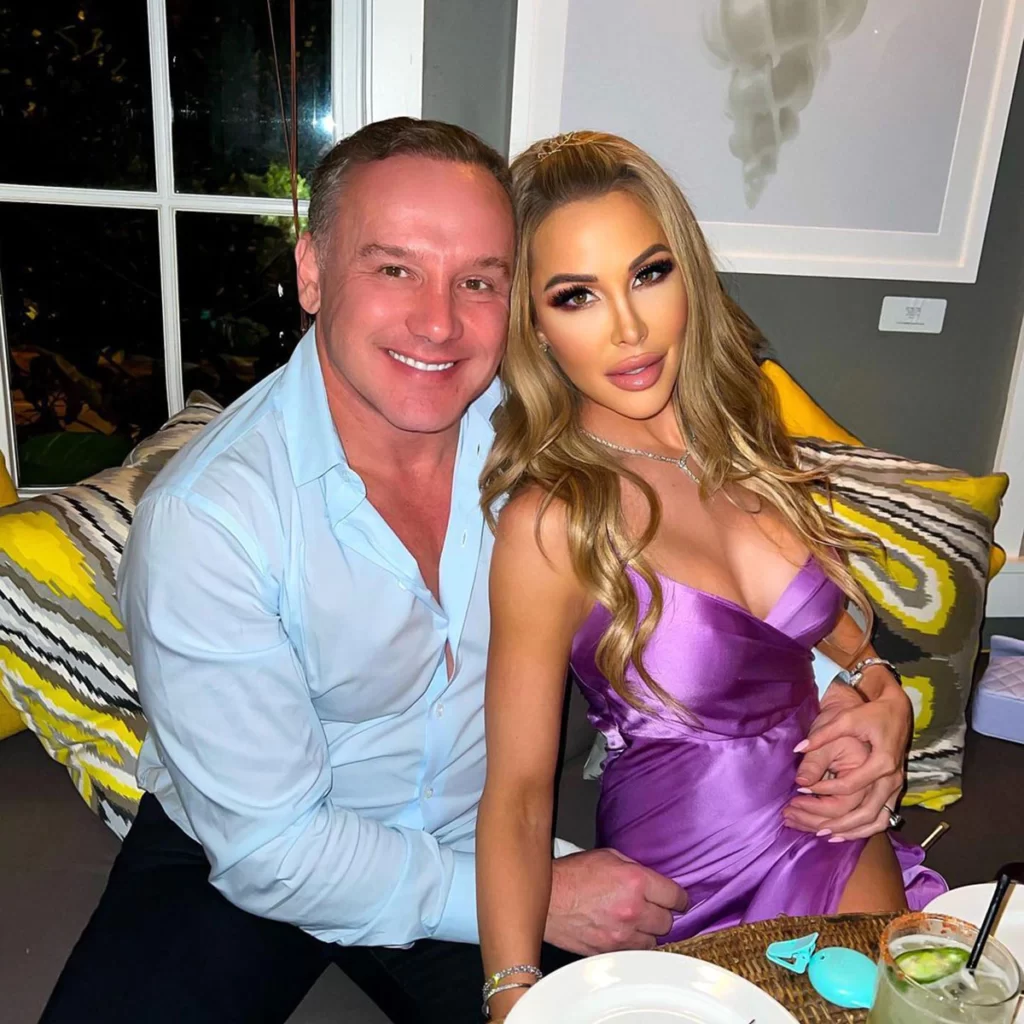 Additionally, Hochstein's acting career is bolstered by the fact that she has appeared in both a television series and a feature picture. She starred in the comedy-drama and romance film "The Last Kiss" in 2006, and later in the film "Against the Ropes".  Moreover, she appeared in The Real Housewives of Miami (2011–2013),among other films and television shows.
Furthermore. she has also been featured as a guest on the chat show "Big Morning Buzz Live." Lisa not only appears on BRAVO channel shows, but her husband, Leonardo, also features on various shows, including "Nip/Tuck" and "Miami Slice".
Is Lisa Hochstein married?
In 2009, Lisa Marie Mackay married her current spouse, Dr. Leonardo Hochstein, in a lavish Miami house. They have traveled and lived in a variety of opulent locations around the world, including St. Tropez, Paris, Venice, and Rome. Their permanent residence, however, is in Miami.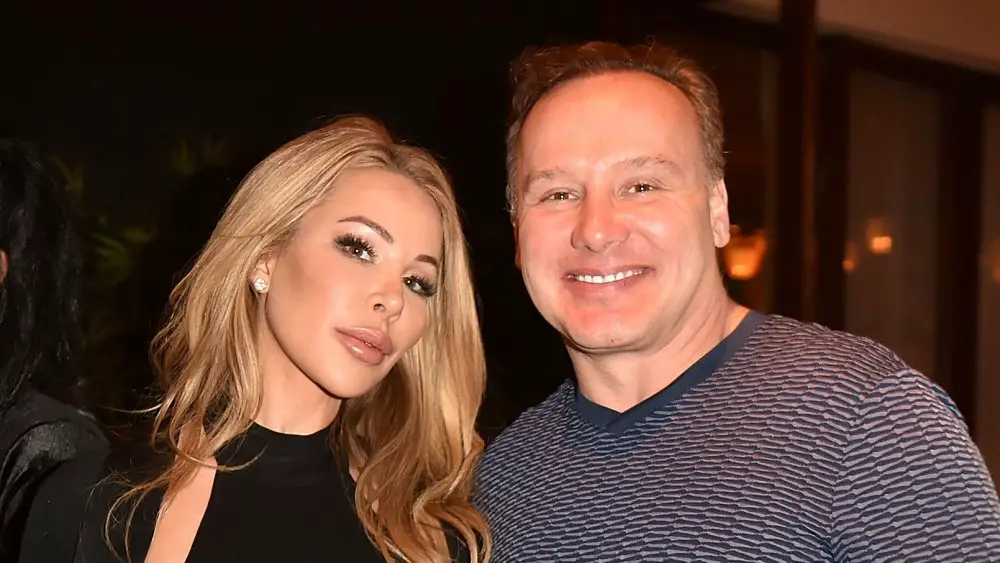 Who is Lisa's Husband Dr. Lenny Hochstein?
Dr. Lenny Hochstein is a well-known cosmetic surgeon in Miami who received his training at Louisiana State University Medical Center's Department of Surgery. He graduated from the University of Miami with a Doctor of Medicine degree in 1990 and is known in Miami as the 'Boob God'.
Lisa Hochstein's Physique
Lisa Hochstein stands at a height of 5 feet and 5 inches. Lisa Hochstein's weight is 55 kg.
Does Lisa Hochstein have children?
Indeed, Lisa has two children with her husband. Accordingly, her son Logan Marc Hochstein was born July 3, 2015. Similarly, her daughter Elle Hochstein was born September 16, 2019.
The Hochstein couple recently bought a home on Star Island, where they want to relocate with their dog, Leo, next year.
Lisa's Philanthropic Works
Every year, Lisa throws a Halloween party to benefit various charities such as the 'Make-A-Wish Foundation', the 'Humane Society', the Susan G. Komen "Race for the Cure," and others.
Furthermore, the Hochstein family contributes to a variety of charitable organizations, including the Make-A-Wish Foundation and the Humane Society Foundation. They have given more than $250,000 thus far.
Private Jet Scandal
She hit the headlines recently after fleeing Hurricane Irma on a private jet, an action for which she was harshly condemned. It wasn't just that she had fled the area; she had also uploaded photos of herself, her children, and her pets in front of their private jet on her Instagram handle.
Hochstein, on the other hand, has defended her conduct, claiming that she and her family had intended to stay in their home and only opted to escape when they discovered the hurricane was not slowing down and was wreaking havoc. They accepted a last-minute invitation from friends to remain at their house in safety. She claimed that using a private jet was the quickest way to accomplish this, and that the social media posts were not meant to be offensive.
Does Lisa Hochstein have a Social Media Account? 
She does, however, remain well-known and has a sizable social media following. Lisa Hochstein is a reality television personality from Canada who is best known for her role on Bravo's The Real Housewives of Miami (RHOM).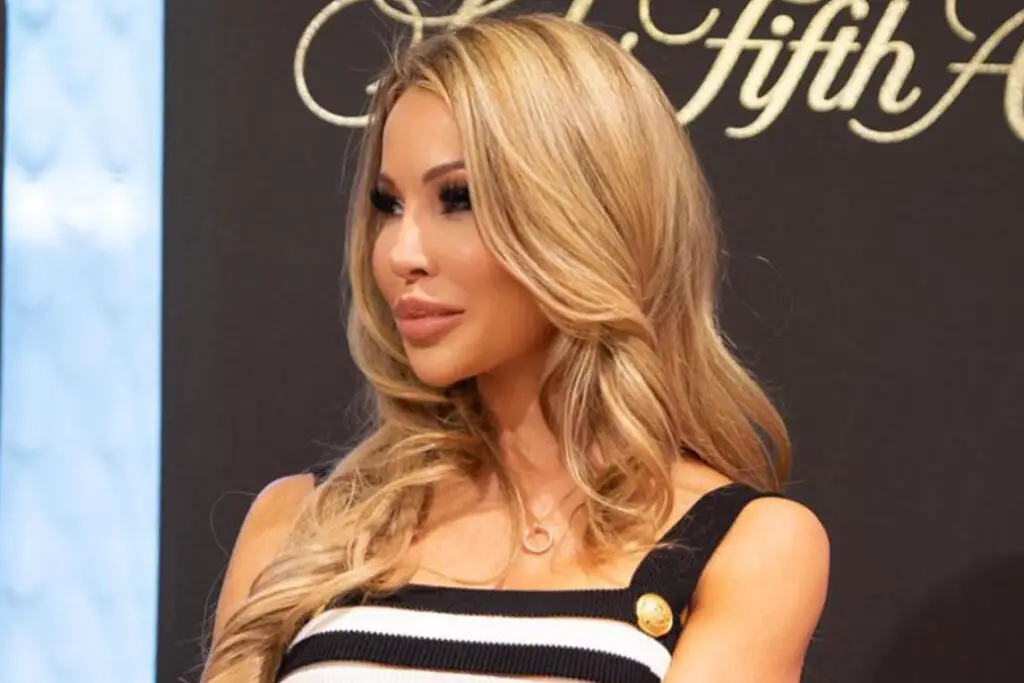 What is the net worth of Lisa Hochstein?
Interestingly, after her appearances in the magazine, she married her affluent husband, Dr. Leonard Hochstein. At the age of 39 in 2021, Lisa Hochstein is estimated to have a net worth of $30 million. Her booming career as a Canadian reality star has provided her with the majority of her money. It's likely that She earns money from sources that have yet to be revealed.
In addition, Hochstein's net worth is derived in part from her modeling career in "Playboy". Moreover, Lisa Hochstein is currently adding to her entire net worth by appearing in the popular television series "The Real Housewives of Miami."
Nevertheless, her wealthy husband has made a fortune as a plastic surgeon who specializes in body contouring, facial rejuvenation, and breast augmentation.
Some interesting facts about Lisa Hochstein
Leonard Hochstein is her husband (m. 2009). 
Lisa Hochstein's only sibling is Phillip McCallum.
With her spouse Lenny Hochstein, she has a son named Logan Marc Hochstein. Logan was born 4 weeks early through a surrogate mother. 
She had three miscarriages and four failed IVF efforts before deciding to use a surrogate to carry her child.
Lisa was crowned Miss Swimsuit Canada 2002.
Additionally, prior to becoming a reality television star, she worked as a model.
Moreover, Liza is a Canadian citizen.