Watching 90 Day Fiance, I always hoped Kenny Niedermeier and Armando Rubio would have a happy ending. Honestly, 90 Day Fiance is always so dramatic and terrible I find myself questioning, why do I even watch this show. But Kenneth and Armando were that one couple who just stole the show in my opinion. 
So I believe there are other people just like me who rooted for this relationship. So, today we will be talking about the 90 Day Fiance's gay couple who really stole many hearts. Starting with their bio, net worth, salary, Instagram, wedding, baby plans, honeymoon, house, and so much more. I am extremely excited. I hope you are as well. 
Kenny Niedermeier & Armando Rubio's Bio, Age, Birthday, & Family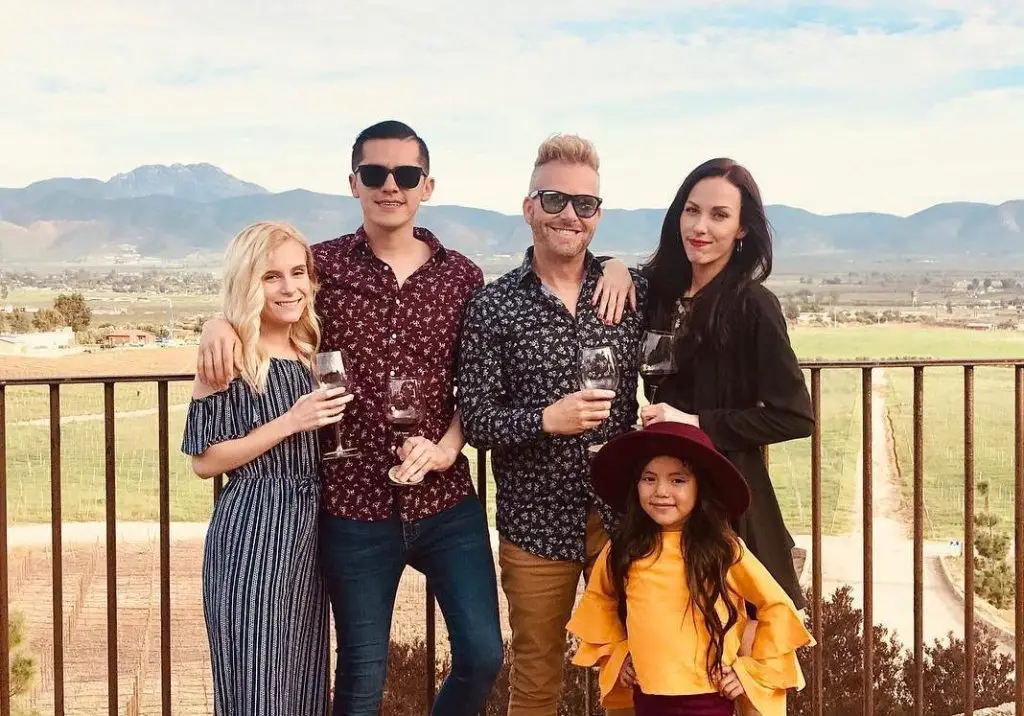 Kenneth Niedermeier
Kenneth Alan Niedermeier is a 58-year-old grandfather who is in an openly gay relationship with Armando Rubio. He is also known as Kenny and was born in 1963 and celebrates his birthday every year on the 15th of January. The names of his parents are unknown. But he was born and raised in Toledo, Ohio. Also, Kenny's zodiac sign is Capricorn. Also, Kenny's ethnicity is Caucasian and his nationality is American. Unlike Kenneth's partner's past, Kenneth has had a smooth life. 
Armando Rubio
Armando Rubio has had a little difficulty growing up. As his parents were conservative, he's used to hiding his real self. Anyway, talking about Armando's birthday, he celebrates it every year on the 28th of August. Likewise, as of 2021, Armando's age is 32 years old being born in 1989. There's not much information known on his father and mother just like Kenney's. 
Moving on, Armando holds Mexican nationality and his ethnic background is unknown. Armando has a sister and they even own a business together. But we will get into it shortly. We'll get you more details soon so stay tuned to us and come back in the future to check. 
Full Name
Kenneth Niedermeier 
Armando Rubio
Mom
NA
Dad
NA
Siblings
Kenneth- NA
Armando- Sister
Birthday
Kenneth- January 15
Armando- August 28
Nickname
KennyArmando
Birthplace
Kenneth- Toledo, Ohio, USA
Armando- Mexico
Age
Kenneth- 58 years old
Armando- 32 years old
Nationality
Kenneth- American
Armando- Mexican
Ethnicity
Kenneth- Caucasian
Armando- NA
Zodiac Sign
Kenneth- Capricorn 
Armando- Virgo
Religion
NA
Kenneth and Armando's Profession & Net Worth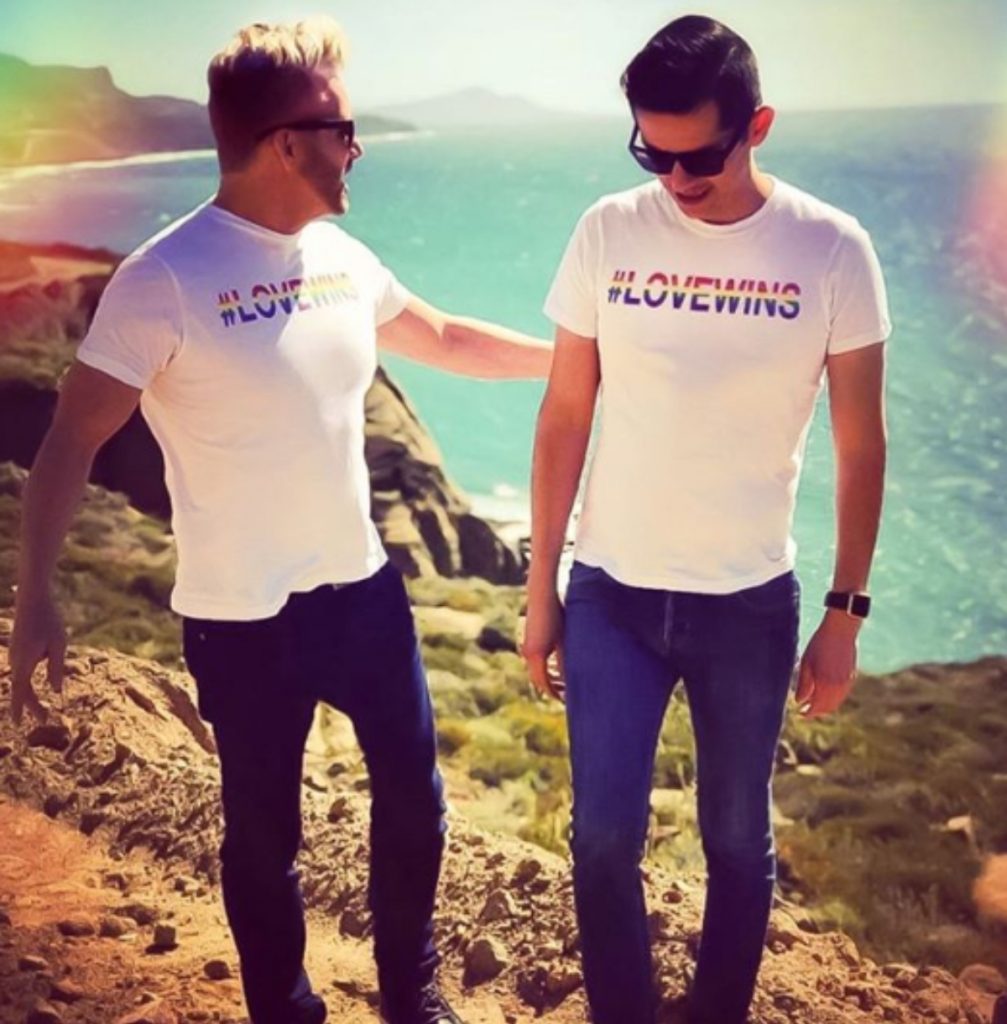 As you all know, Kenney doesn't speak much about his personal life on camera. However, according to things he's told, we've gathered some information. Before moving to Mexico for his love Armando, he was a property manager. Likewise, he is also pretty active in Cameo. Now that he is pretty much settled in Mexico, so he is planning to work as a real estate agent or property manager again. 
As for Armando, he is a hard worker and passionate about his work as well. Currently, he owns a dog grooming business with his sister. But he also went to an architecture college. So, his life is pretty much settled anyway just like Kenneth's. Oh and I forgot to mention, Armando too has a Cameo account so the two husbands earn well from that as well. 
Talking about their net worth and salary, it's unknown about both Kenneth and Armando's salaries. Because they are very tight-lipped when it comes to discussing it. However, as per some sources, Kenny's net worth is estimated at around $500,000. While Armando's net worth is estimated at around $200,000. 
Currently, the couple lives together in Mexico after getting married earlier this year. And as speculated, they are one of the best couples 90 Day Fiance has ever shown to us. 
Profession
Kenneth- Reality TV Star, Property Manager
Armando- Reality Tv Star, Business Owner
Website
Kenneth- cameo
Armando- cameoWebsite
Net Worth
Kenneth- $500,000
Armando- $200,000
Salary
NA
Residence
Mexico
Education and Academic Credentials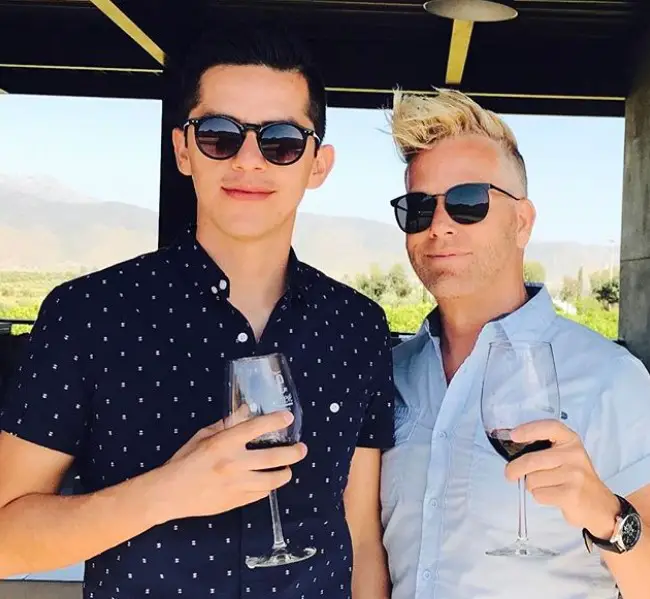 There's not much known about Armando Rubio and Kenny Niedermeier's educational background. As mentioned above, the only thing known is Armando has a degree in Architecture. However, we can't figure out from which University the two of them went. The same goes with their high school. But you know the drill, come back in the future for added information as we will make sure to find more in the coming days. 
School 
NA High School
University 
NA University
Major
Kenneth- NA
Armando- Architecture 
Dating Life, History, Children, and Sexuality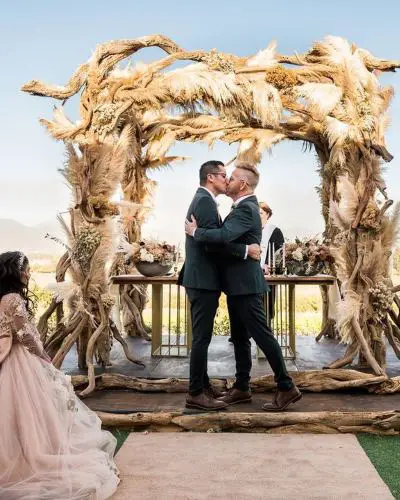 As you all know, Kenneth and Armando are a gay couple. And they are the first gay couple 90 Day Fiance has ever had. So, we can tell that things have been pretty tough taking their sexuality and the coming out process. 
Both of the lads were once married men. While Kenny married one of his closes friends because he wanted to have babies, Armando's case was a little too tragic. Armando has 4 children altogether. The children were born through vitro process and a close friend of Kenny's volunteered to marry him because this process was only available to married couples at that time. 
As for Armando, he married his ex-wife for 8 years because of his conservative family and society. Although he knew he was gay, he says that society's pressure for a man to become a macho man is what led to his marriage. However, he had a daughter named Hannah with his ex-wife. It was her who he revealed about his sexuality in the first place. But, Armando's late wife also had anger issues and one day she struck Armando's car as they were returning home from the court during the divorce proceedings. She was pretty mad and struck Armando's car a couple of times before losing control over hers. Resulting in an accident and instant death. 
More Info
She was also with Armando's baby during her death. It had been a few months after their separation but Armando was struck deep and the death of his wife still haunts him. 
After getting married in May with a romantic wedding ceremony in Mexico, the couple has decided Switzerland be their honeymoon destination. And, they are talking about having a little baby of theirs as well so we hope their baby plan comes to execution.  
Marital Status
Married
Sexuality 
Gay
Children
Kenneth- 4
Armando- 1
Former Partner
Unnamed Ex-wives 
Husband's Name
Kenneth- Armando Rubio
Armando- Kenneth Niedermeier
Wedding Date
May 22, 2021
Body Measurements and Physical Appearances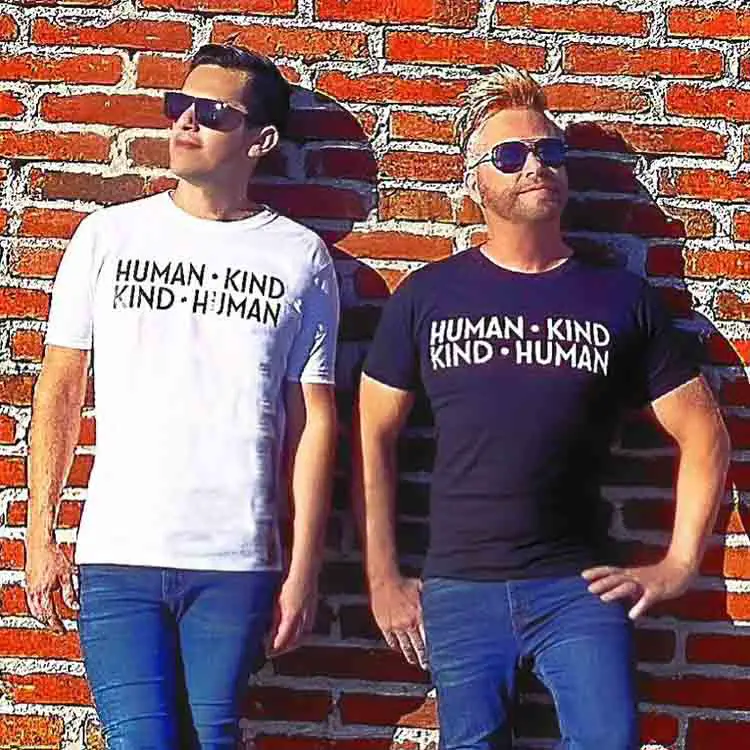 Kenneth and Armando's body measurements are unknown. Since I already mentioned earlier that there are only specific things they talk about. It's hard to tell their body measurements. Likewise, Kenny's height is 5 feet and 7 inches (1.70 meters) tall. But his weight is unknown. And he has a brown pair of eyes and dark brown hair. Likewise, Kenneth has no tattoo on his body until now. 
Talking about Armando's height, he stands 5 feet 9 inches (1.75 meters) tall. Also, his height is 58 kg (127 lbs.) Just like Kenneth, Armando has brown hair and a brown pair of eyes. 
Height 
Armando- 5 feet 9 inches (1.75 meters)
Kenneth-  5 feet and 7 inches (1.70 meters)
Weight 
Armando- 58 kg (127 lbs)
Kenneth- NA
Body Measurements (chest, waist, hip) 
NA
Eye Color
Brown
Hair Color
Brown
Tattoo 
NA
Awards and Achievements
Social Media Presence