Katy Tur is one of the strongest-minded anchors we've seen so far. Her opinions are strong that's what we love about Katy. But I know you wonder about Katy's married life and early bio once in a while.
Don't you worry, because we have all the deets and scoops for you in Katy's life? Likewise, we'll go over Katy's salary, father, brother, family, job, net worth, msnbc journey, and a lot more. So follow me until the end for Instagram and other social media updates as well. Let me warn you, Katy is phenominal and you will respect her even more after you read this article.
Katy's Mom's Influence (Early Life, Bio, Family)
You all might or might not know that Katy's mom or should we say moms is also a broadcast journalist. It's a pride Katy takes in. Anyway, if this is all a little confusing to you, let me break it down.
So, Katy's parents' names are Zoey Tur and Marika Gerrard. While Marika gave birth to her precious little daughter, Katy. The name of Katy's father, now mom Zoey was Bobby Tur. Likewise, Bobby transitioned to Zoey a long time ago after getting a divorce from Marika.
Furthermore, Marika is a retired journalist but Zoey still works as one. And we know for a fact that Katy is highly influenced by her parents. But, although her family influenced her, Katy never wanted to follow this path to begin with. Furthermore, for some reason Katy refused to speak to Zoey Tur for years after her transition.
This raises a question, is she transphobic? Because if not, why would she not suppor her own beloved dad to go through such an important procedure?
On the other hand, Katy was born Katherine Bear Tur in 1983. Likewise, she celebrates her birthday every year on October 26. Furthermore, Katy grew up in Los Angeles, the USA alongside her sibling, brother James Tur. Growing up, Katy and James were really close. Currently, James is a medical student. Additionally, Katy holds American nationality and belongs to the Jewish ethnicity. And, Katy's religion is Judaism.
Full Name
Katherine Bear Tur
Mom
Marika Gerrard
Zoey Tur
Dad
Previously known as Bobby Tur before transitioning
Siblings
Younger Brother James Tur
Birthday
October 26
Nickname
Katy
Birthplace
Los Angeles, California, USA
Age
37 years old
Nationality
American
Ethnicity
Jewish
Zodiac Sign
Scorpio
Religion
Judaism
Katy Tur's Inevitable Career Path (Profession & Net Worth)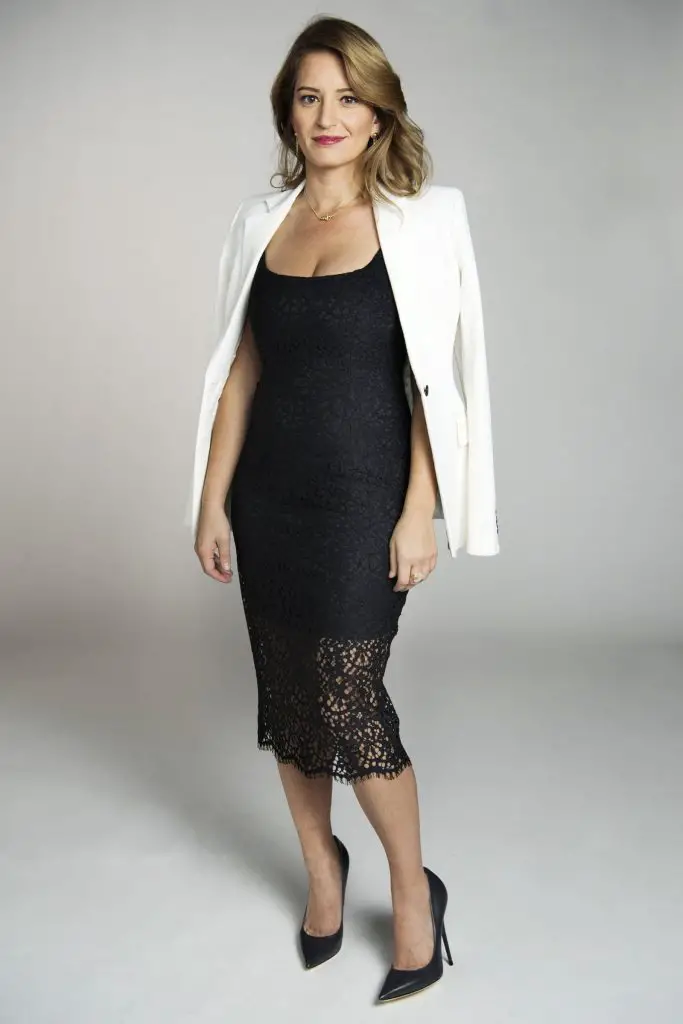 In the begenning, Katy's parents were her role model. They were one of the bests. And even with a one year old kid in their house and one child on the way, they went to cover many news and reports. Likewsie, Bob and Marika were that husband wide duo journalist that everyone admired.
However, one day, their station got a chopper of their own and they no lionger deed the perfect duo anymore. Things turned out to get even worse as time passed. After Katy's grandmother died, things became even worse. Her one perfect mom and dad with the perfect job were falling behind on bills. And they didn't try to do something else. Katy says that her parents froze like a watch after things got down.
And that's when Katy promised to herself that she is never taking Journalism. Furthermore, she then started to study in order to become a lawyer. But, fate turned destinies and next thing she knew, one incident made her want to report. She even faked and lied about her idendity. And that's when she knew that she wanted to report news and become a boardcaster.
Talkinga bout Katy's income. So, according to some insiders, Katy's salary is a little over $1 million. And her net worth is apporximately around $5 million. Moreover, Katy is also an author and we will talk about her book shortly.
| | |
| --- | --- |
| Profession | News Anchor, Journalist, Author |
| Website | website |
| Net Worth | $5 million |
| Salary | $1 million |
| Residence | New York, USA |
The Trump Campaign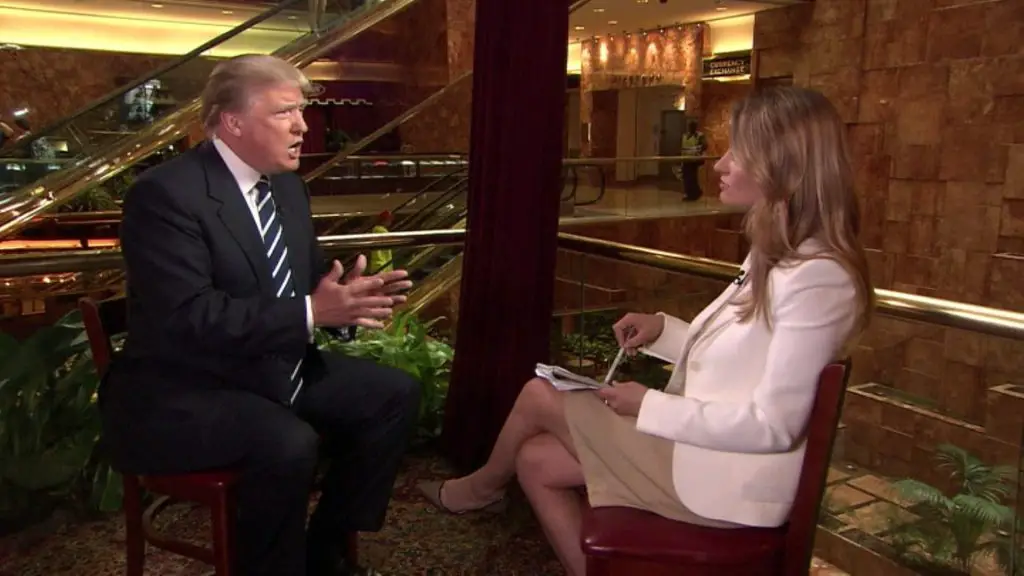 This can be considered as a controversy. But, I'd like to believe that Katy's Trump campaign convection was nothing else but a misfortune. For the 2016 Donal Trump Presidential Campain, Katy served as the correspondant.
Furthermore, Trump absolutely despised Tur and even criticized her works on more than one occasion. Similarly, Trump supporters came for Katy and she was booed and even harassed. But the campaign manager, Kellyanne Conway says that Trump didn't have any intention of giving hardship to poor Katy Tur. Anyway, don't we all know that Trump highly follows misogyny AND is sexist?
Moreover, after Tur gave a good reflectio to this horrendous campaign. She wrote a bookand published it. And, if you want to read the book, the name of the book is My Front Row Seat to the Craziest Campaign in American History.
In addition to that, she is working on a memoir that is very personal to her and contains disclousurre of her childhood days in LA.
Education
Katy Tur attended Brentwood School for her high school graduation. Likewise, she then attended University of California and graduated in Philosophy in 2005. Furthermore, her plan was becoming a law student.
| | |
| --- | --- |
| School  | Brentwood School |
| University  | University of California |
| Major | Bachelor in Arts, Philoshophy |
The Perfect Wife & Mother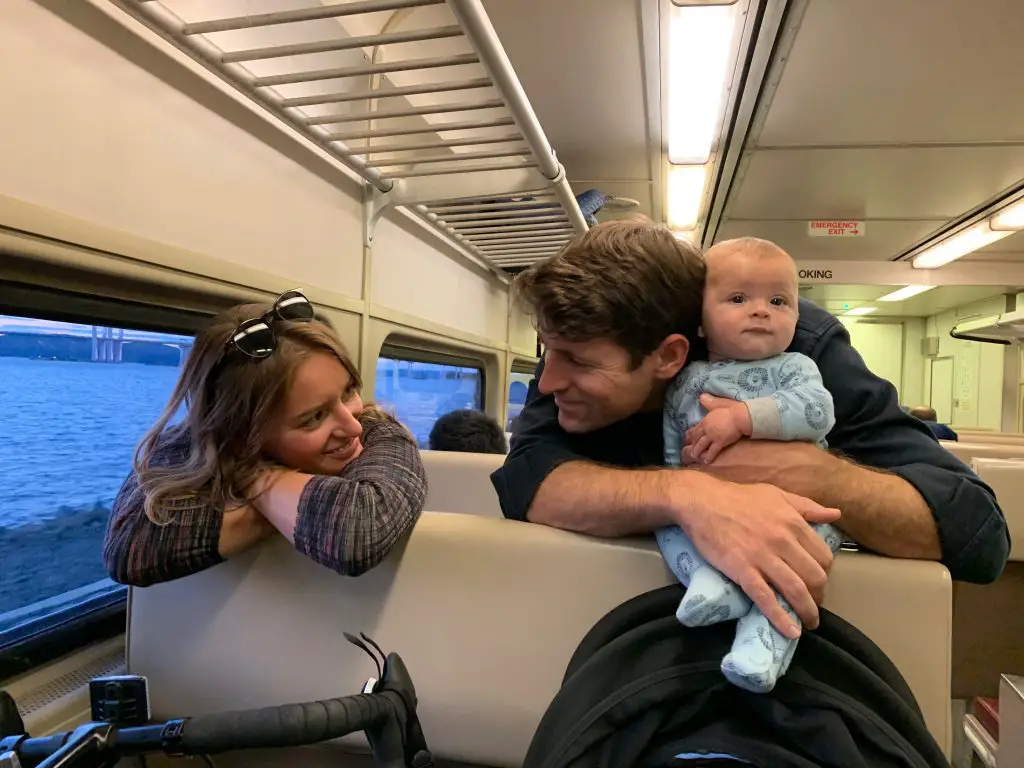 Yes, Katy is the perfect wife and a perfect mother. The love she has for her family can be seen from her Instagram feeds. Furthermore, there is no day she would rather choose her career over kids, which I know is normal. But with such a busy schedule she is still giving most of her time to her husband and baby.
And, she is also such a good cook that fans are waiting for her cookbook. Isn't that crazy? And here I thought no one is perfect. Looks like Tur is breaking this stigma of no one being perect.
Anyway, she married her husband Tony Dokoupil in 2017 who is also a Journalist. Moreover, Katy and Tony had their first baby, a son in the begenning of 2019. And two years later, Tur gave forth to her younger baby girl.
In addition, Tur is also a step mother for two of Tony's kids from previous marriage.
Marital Status
Married
Sexuality 
Straight
Children
2 (own)
2 step kids
Former Partner/Boyfriend
Keith Olbermann
Husband's Name
Tony Dokoupil
Wedding Date
October 27, 2017
A Tough Body Transformation
Talking about Katy's physical appearance, she is quite perfect in that area as well. Anyway, she stand 5 feet and 4 inches (1.63 meters) tall. Furthermore, as for her weight, she weighs around 60 kg and 132 lbs.
Yes you know it. Even after giving birth to two kids and having a C-section surgery. Katy is still a babe. Moving on, Katy's body measurements are 37 inches, 26 inches and 37 inches again. Likewsie, the brunette has hazel brown eyes with no tattoo on her body.
Also, after Tur's birth, she faced a lot of challenges with her body and brest feeding. But, it took her no time in rising through the flames like Daenerys Targaryen from Game of Thrones at the end of season 1.
| | |
| --- | --- |
| Height  | 5 ft and 4 in (1.63 m) |
| Weight  | 60 kg (132 lbs) |
| Body Measurements (chest, waist, hip)  | 37, 26, 37 in |
| Eye Color | Hazel Brown |
| Hair Color | Brunette |
| Tattoo  | None |
Awards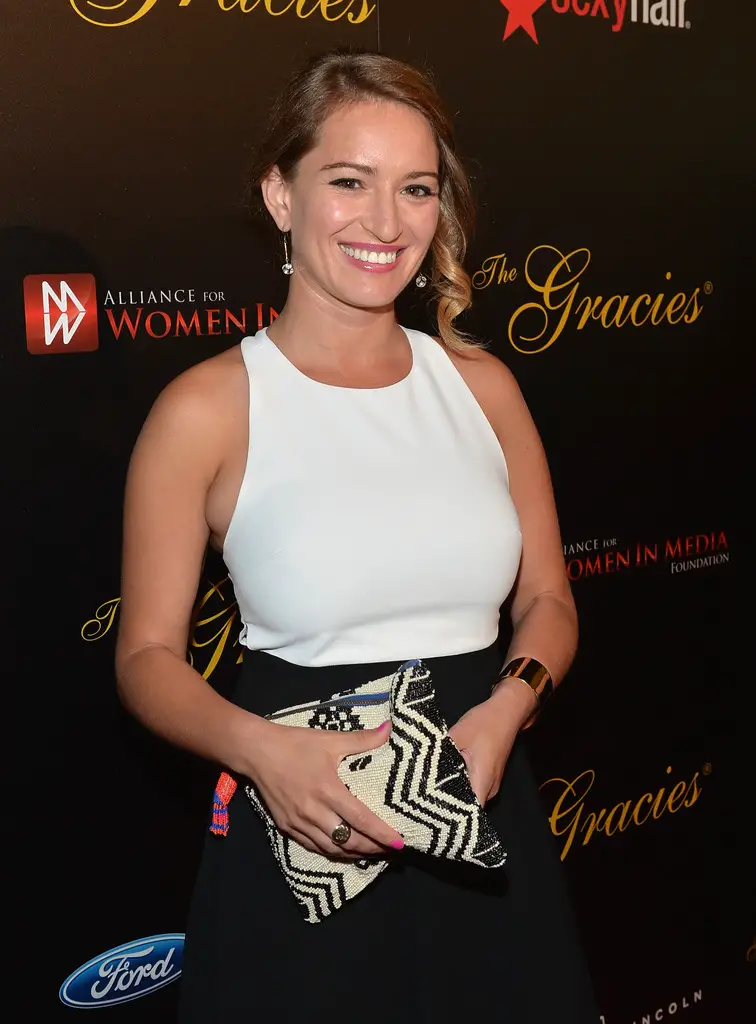 Awards
Walter Cronkite Award for Excellence in Journalism- 2017
Apparently 2 more unnamed awards.
Social Media Presence