In today's world of the Internet, we can find articles about any celebrity. People are always curious to know about celebrities' lifestyles and biography. 
Similarly, there are many people who want to read about Liz Claman's personal and professional information, so in this article, we are gonna shed light on her profile and much other information about Liz Claman.
 Liz Claman is an American Journalist and TV personality who currently serves as a host on the Fox Business Network Show. 
Previously she was the Co-anchor of the CNBC morning television program Morning Call. With that, let's roll out the quick facts and other information about Liz Claman. Keep reading with us to know in-depth about Liz Claman.
 Liz Claman Profile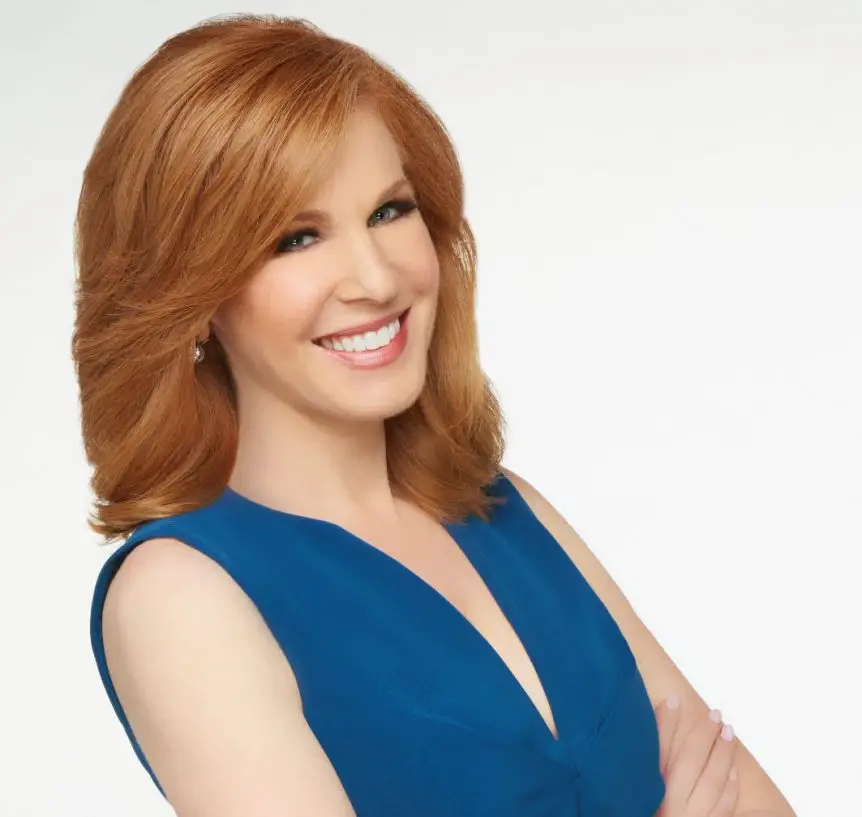 Before going any further let's take a look at Liz Claman's profile 
| | |
| --- | --- |
| Full name  | Elizabeth Kate Claman |
| Common name  | Liz Claman |
| Nickname  | Liz Claman |
| Gender  | Female |
| Date of birth  | 12 December 1963 |
| Place of birth  | Beverly Hills, California, US |
| Day of birth  | Thursday |
| Age  | 58 years old as of 2022 |
| Zodiac sign  | Sagittarius |
| Nationality  | American |
| Religion | Jewish |
| Ethnicity  | White |
| Father name  | Morris Claman |
| Mother name  | June Beverly Claman |
| Siblings  | Four Siblings  |
| Sexual orientation | Straight |
| Marital status  | Married |
| Spouse name  | Jeff Kepnes |
| Children  | Two kids |
| Children name | Daughter Gabrielle Kepnes and son Julian Kepnes |
| Education qualification | Graduated |
| School name  | Beverly Hills High school |
| College name  | University of California Berkeley |
| Residence | Edgewater, New Jersey |
| Relatives | Not available  |
| Hobby  | Reading books |
| Profession | Anchor, Journalist |
| Turned professional | Not available  |
| Debut | KCBS TV as production assistant |
| Active years | Since 1998 |
| Famous for  | Business News Anchor |
| Source of income  | Journalism and Anchor  |
| Salary  | Under review  |
| Net worth  | 3 million dollars  |
Liz Claman Biography
Liz Claman was born on December 12, 1963. She was born to a Jewish family, her birthplace was Beverly Hills, California which makes her of American Nationality. Her parents are from Canada, but her father's roots are in Russia whereas her mother's roots belong in Romania.
Liz's father, the late Dr. Morris Claman, was a well-known urologist and an associate professor at UCLA school of medicine. 
And her mother June Beverly Claman is also a well-known actress. Liz Claman grew up with her four siblings. Her older sister Danielle Claman Gelber is an executive for 'Dick Wolf Films. 
Another sibling Holly R. Claman is a Hollywood studio musician. Barbara Claman, a casting director. And her younger brother Brook Claman. 
At an early age, she developed an interest in music but she didn't get a career in that industry.
 Liz Claman's Education and Early Life
 Liz Claman attended Phillips Academy in Andover, Massachusetts where she was a disc jockey for the school radio station, WPAA, Liz then moved to  Beverly Hills High School where she was a friend of Peter Schiff. 
After completing high school, Liz graduated from the University of California Berkeley with a Bachelor of Arts degree in the French language. She also has a Certificat Supérieur de Français from the Sorbonne.
 Liz Claman Nationality, Religion, Zodiac Sign, and Ethnicity
Liz Claman is of American Nationality, but her parents are from Canada, where her father originates from Russia and her mother from Romania. 
Liz belongs to the Jewish religion and white Ethnicity. Her zodiac sign is Sagittarius whose element is fire, which is often associated with power and action.
 As her parents belong to two different roots, she adopted both of her parent's cultures.
 Liz Claman's Age, Height, Weight, Body Measurement, and Body Appearance
 As of 2022, Liz Claman is 58 years old. Even at this age, she had a very attractive body and sensual figure. Liz stands at 5 feet 6 inches which is equal to 1.72m. She weighs approx 68kg or 138lb. Liz's body measurements are 38 – 26-36 inches. 
Liz has beautiful red hair and brown eyes. Despite going into her sixth decade, Liz has maintained a fit and healthy body.
| | |
| --- | --- |
| Height  | 5 feet 6 inches or 1.72m or 172 cm |
| Weight  | 68kgs or  138 Lbs |
| Body dimension | 38-26-36inches |
| Chest size  | 38 inches |
| Waist size  | 26 inches |
| Hips size  | 36 inches  |
| Biceps size  | Not available  |
| Eye color  | Brown |
| Hair color | Red |
| Hair length          | Medium |
| Shoe size  | 8 (US) |
| Dress size  | Not available  |
| Tattoos | Not available  |
| Piercing  | Not available  |
| Body build  | Hourglass |
Liz Claman's Relationships and Children
 Liz Claman has been happily married to her husband Jeff Kepnes since 1996.
While Liz was working in Boston, she met Jeff there for the first time. Jeff graduated from Boston University in 1988 with a BS in broadcasting and film. Jeff is now a senior executive producer of specials at MSNBC and NBC news.
Jeff and Liz dated for a few years before getting married. On today's date, this couple is proud parents of two teenagers, daughter Gabrielle Kepnes and son Julian Kepnes. Liz lives in Edgewater, New Jersey with her husband and children. There isn't any news about Liz's previous affairs.
 Liz Claman Career
 Liz Claman started her career as a production assistant for Paula Zahn, Jim Lampley, and Ann Curry at KCBS TV in Los Angeles. 
She moved to Columbus, Ohio, where she did her first Air job at WSYX TV. After that she moved to Cleveland, to host a morning show on WEWS TV between 1991 and 1994.
During her Television career, Claman became the youngest producer in the history of KCBS to win an Emmy Award.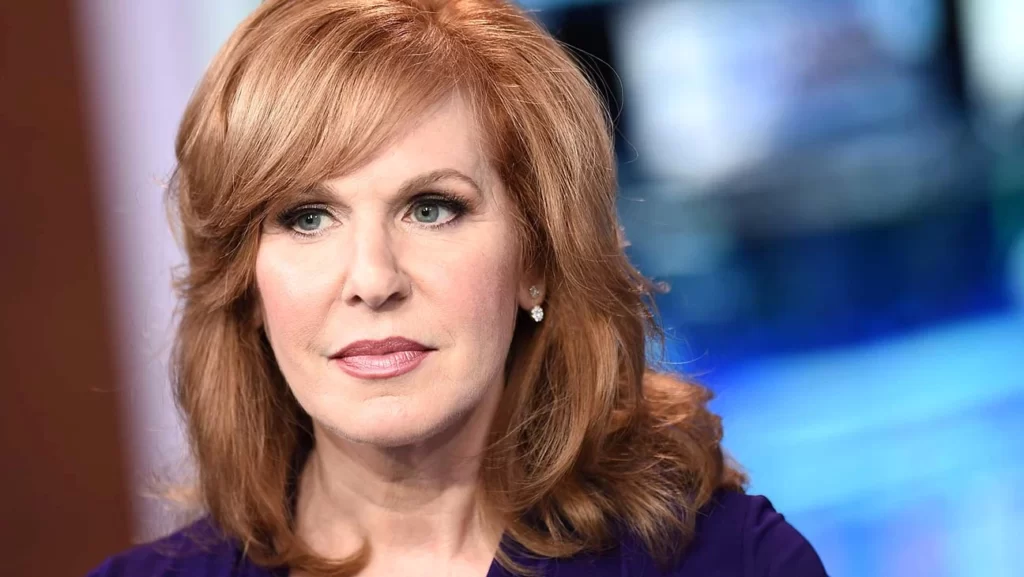 In 1998, Liz started her career as a freelancer, based in Fort Lee, New Jersey, and later in neighboring Edgewater.
Liz Anchored many other programs such as Morning Call in 2002, wake up call from 2002 – 2005, Alarm Clock, Market Watch, and Today's Business.
In November 2006, Claman published a book called " The best investment advice I ever received".
Liz Claman joined Fox Business Network on October 18, 2007, debuting with an executive interview with Berkshire Hathaway CEO and legendary investor Warren Buffett. She interviewed many famous personalities during her service at FBN. 
Furthermore, she was also the host of the show "After the Bell", which lasted from 2008 to 2015.
Liz Claman is a Board member of the American Theatre Wing and is a Tony award voter.
Liz Claman Charitable Work
Liz is an active fundraiser for building homes for heroes, an organization that builds free homes for injured Soldiers returning from Iraq and Afghanistan. 
Liz had collaborated with many charitable organizations including Hadassah, which is a Jewish women's volunteer organization, focused on raising funds for community programs and health initiatives in Israel.
 Liz Claman's Net Worth
 Liz Claman has been in the field of television for a long time and has various sources of income. 
She started as a local reporter at a small station, and her hard work and dedication got paid off when she got her way to join the Fox Business Network.
 As a reporter for Fox News, Liz receives an annual salary between $85,000 to $150, 000. Besides this, she also gets a salary from various other programs. 
With this, her Net worth has been estimated at 3 million dollars.
She has a fair amount of riches, she owns branded cars and lives in a luxurious house with her husband and children. Liz is an author too and also earns from the sales of her best-selling books.
 Liz Claman's Social Media Presence
 Liz is a famous TV personality, which definitely means she is quite involved in social media. Liz maintains her social media like Twitter, Facebook, and Instagram and you can easily find her account which is all verified.
 Liz is quite active on Twitter, she has 117.4k followers and 1841 followings. Liz isn't much active on Instagram; she only has around 3,626 followers. She doesn't post much about her personal life. You can only find professional life information and post it on her accounts.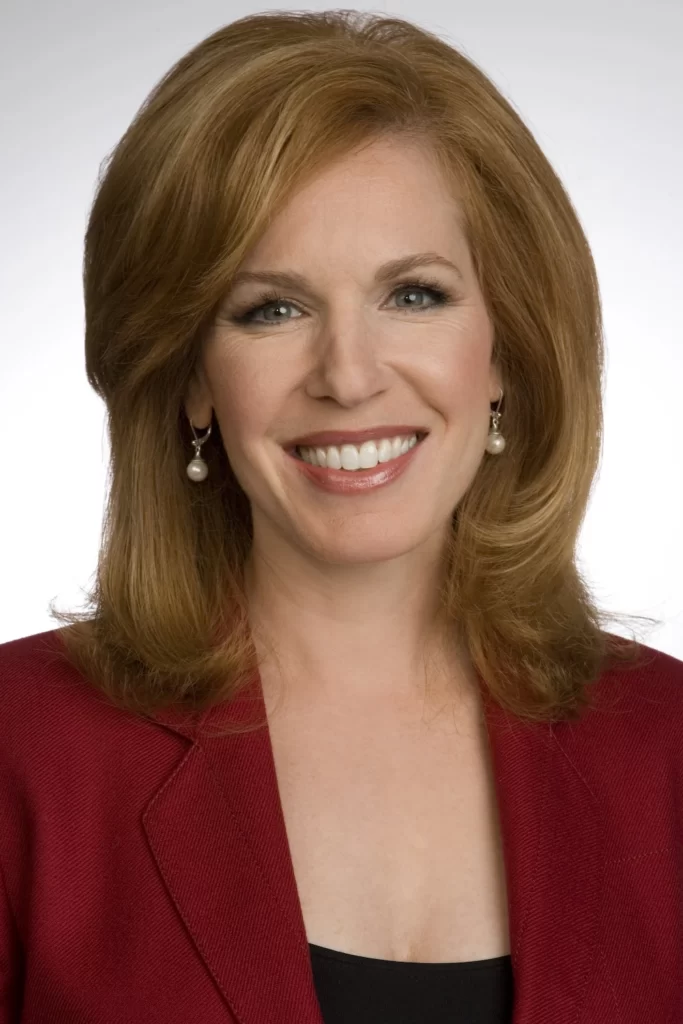 Liz has a Verified Facebook account named Liz Claman, with followers of 28k.      Furthermore, you can follow Liz Claman directly from the link we have shared below.
You can find Liz Claman on her Instagram, Twitter, and Facebook by clicking the link below & get into her social media handles in no time.