Who is Joe Manchin?
Joe Manchin, whose full title is Joseph Manchin III, is an American politician who has been representing West Virginia in the U.S. Senate since 2010 and serves as a Democrat. Prior to this, he had previously been that state's governor from 2005 till 2010. In addition to serving as a senior senator representing West Virginia, Joe Manchin is a successful businessman.
Since being elected to office, Joe has gained notoriety for being a Democrat who frequently opposes the proposals made by the other party representatives. Accordingly, he is infamous for his refusal to support President Biden's 'Build Back Better' plan, which led to the failure of the legislation.
Nevertheless, Manchin has most recently been in the headlines for declining to endorse the most recent major Democratic legislative package, which included tax increases purportedly aimed at companies and the rich as well as other measures. Further, the package was also centered on climate change.
Profile of Joe Manchin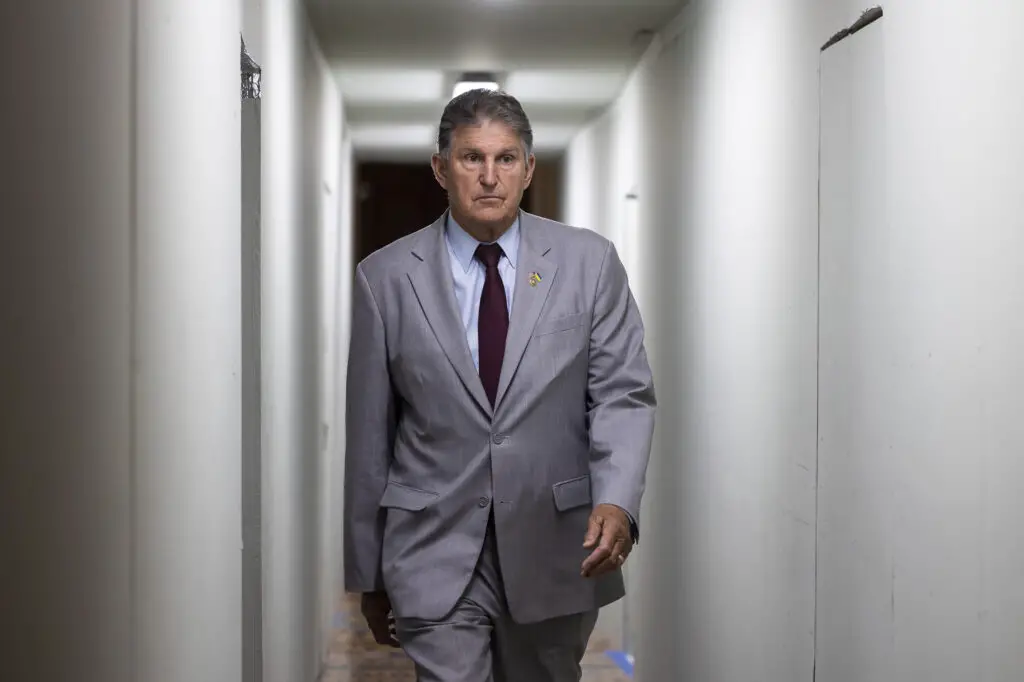 | | |
| --- | --- |
| Full Name | Joseph Manchin III |
| Popular As | Joe Manchin |
| Birthdate | 24th August, 1947 |
| Place of Birth | Farmington, West Virginia, USA |
| Gender | Male |
| Profession | Politician, U.S. Senate & Entrepreneur |
| Nationality | American |
| Race / Ethnicity | Mixed |
| Religion | Christianity |
| Education Qualification | Graduate |
| University | West Virginia University |
| Sexual Orientation | Straight |
| Age | 75 Years Old |
| Sun-sign | Undisclosed |
| Eye color | Hazel-Brown |
| Hair Color | Grey |
| Height | 6'3 (191 cm) |
| Marital status | Married |
| Parents | John Manchin (Father) & Mary O. Manchin (Mother) |
| Siblings | Undisclosed |
| Spouse | Gayle Conelly |
| Children | 3 (Heather, Joseph, & Brooks) |
| Net Worth | $12 Million USD |
Joe Manchin is a businessman, a former governor of a US state, and a sitting US senator from West Virginia. Besides, he has served as West Virginia's representative since 2010.
Early-life, Education & Family Background
Joe Manchin was born as Joseph Manchin III on 24th August 1947 in Farmington, a small coal mining town in West Virginia as the second child of John Manchin and Mary O. Manchin. Apparently, the Italian name "Mancini" served as the source of his family name "Manchin". In the meantime, his maternal ancestors were immigrants from the Czechoslovak Republic, while his father, John, was of Italian ancestry this Joe holds mixed heritage.
Intrestingly, Joe hails from a business ground where his grandpa, Joseph Manchin, had a grocery store, while Joe's father ran a furniture and carpet business. Besides, both his father and grandfather were also successful businessmen who were also heavily involved in local politics, with each of them eventually becoming Farmington's mayor.
In regards to his educational credentials, Manchin completed his high school education at Farmington High School in 1965. Initially, he attended West Virginia University on a football scholarship until being injured. Despite his injury, he continued attending West Virginia University and eventually graduated in 1970 with a bachelor's degree in commerce. At around same time, he married Gayle Conelly in 1967. Following graduating, Manchin entered the business world by working at his family's store and managing a carpet store before joining a coal brokerage. He began by working at his family's store.
Meanwhile, Joe's uncle A.J. Manchin served in the West Virginia House of Delegates and then served as secretary of state and treasurer for the state. Inspired by his uncle, Joe Manchin ultimately joined the West Virginia House of Delegates in 1982 and was chosen as the state's senator four years later. Moreover, he also established "Enersystems", a coal brokerage company, in the same year.
Joe Manchin's Career in Politics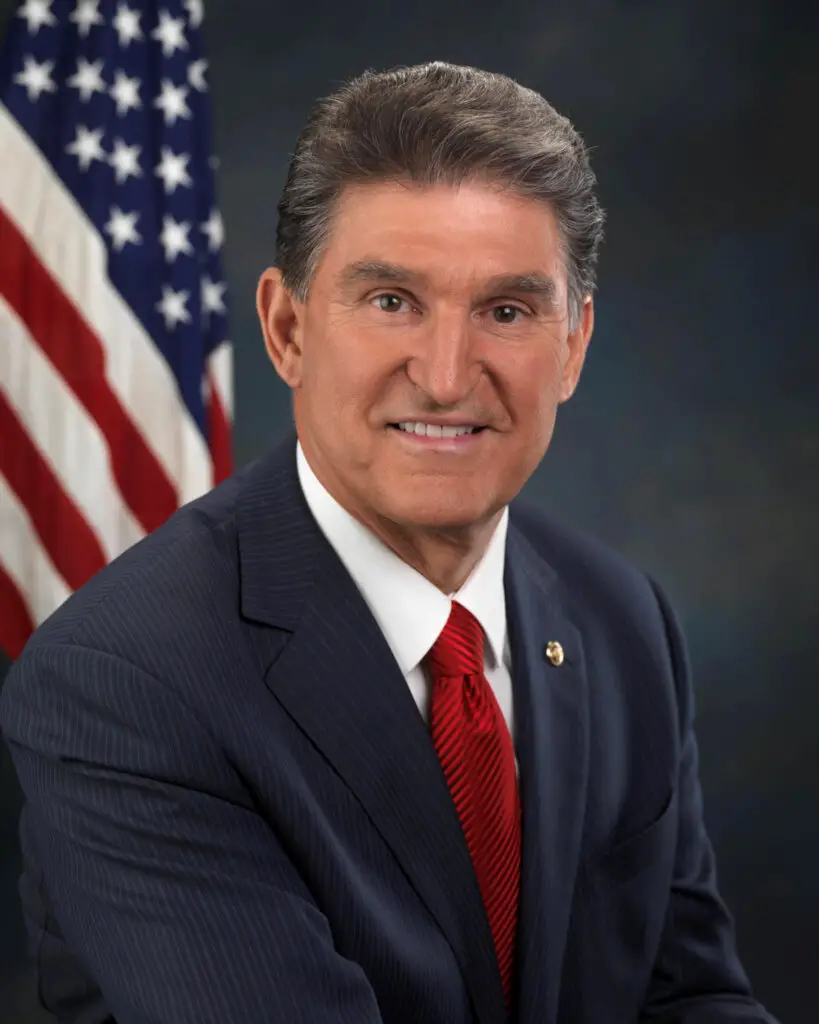 As initially noted, Joe Manchin is the current United States senator and the former state governor of West Virginia. He is one of the prominent members of his Democratic party. Particularly, the 'Senate Energy and Natural Resources Committee' is presently chaired by Senator Joe Manchin. Additionally, he serves on Senate Committee on Veterans' Affairs, Senate Committee on Armed Services, and Senate Committee on Appropriations, state's three most crucial committees.
However, before beginning a career in politics, Manchin initially served in the family enterprises, which included furniture and grocery stores. In 1982, Manchin finally made his way into electoral politics when he ran and won a seat in the West Virginia House of Delegates. He spent four years there before being elected to the state Senate (1986–96).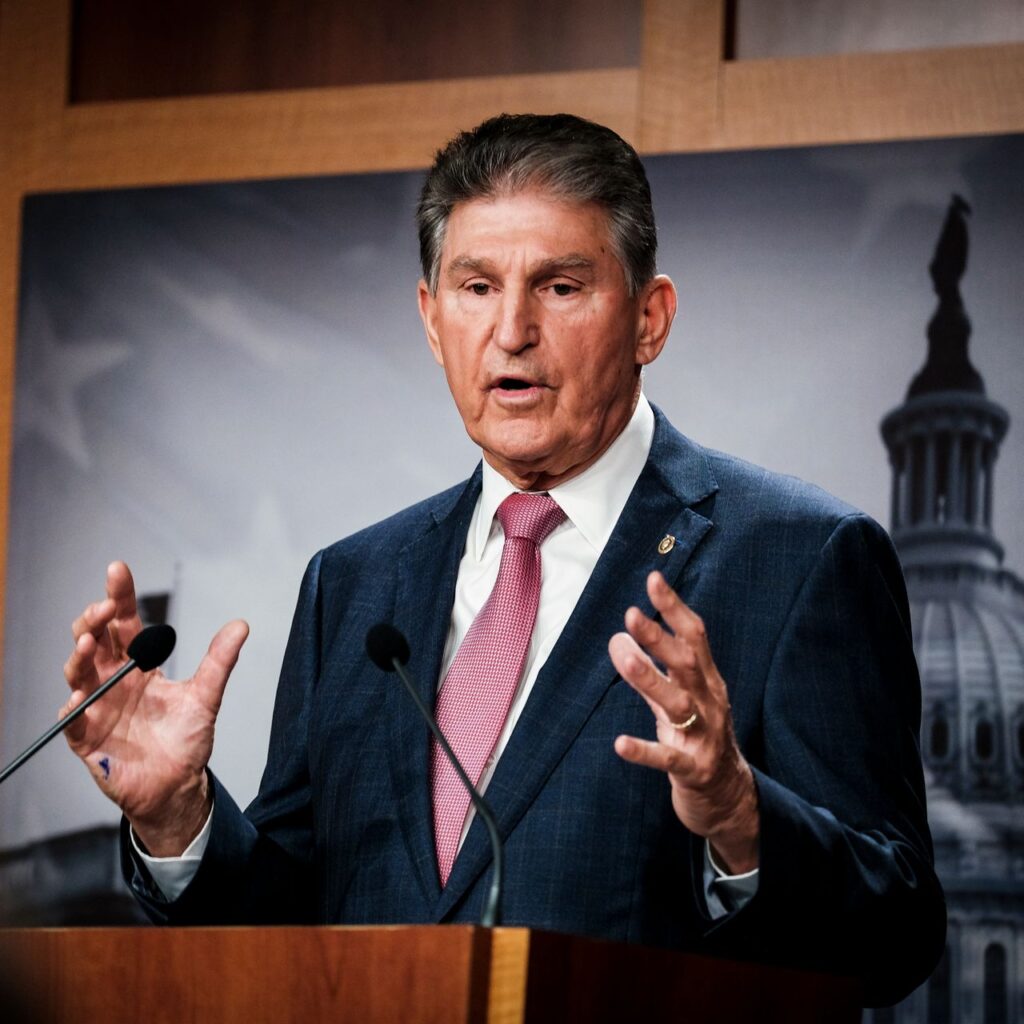 Regardless, Manchin ran unsuccessfully for governor in 1996; however, he was chosen as secretary of state for West Virginia in 2000. He then served as the 27th secretary of West Virginia from 2001 to 2005. Thereafter, Joe presided over West Virginia as its 34th governor from 2005 to 2010 before winning a seat in the Senate. Previously, he served as a state senator from 1986 until 1996. And since 2010, he has been the state's representative for West Virginia.
Among his Republican peers, Manchin rapidly established a reputation as one of the more conservative Democrats in the Senate. He frequently disagreed with President Barack Obama's administration on legislative and policy issues. Moreover, he also collaborated closely with many Republican colleagues in states that produce energy. Together with Sen. John Hoeven of North Dakota, Joe Minchin developed a strategy for producing energy that utilized both renewable and non-renewable resources, including coal, a significant economic driver in West Virginia. Arguably, Manchin in-fact opposed abortion and same-sex marriage while being a fervent supporter of gun rights.
Conservative Beliefs, Funding & Opposition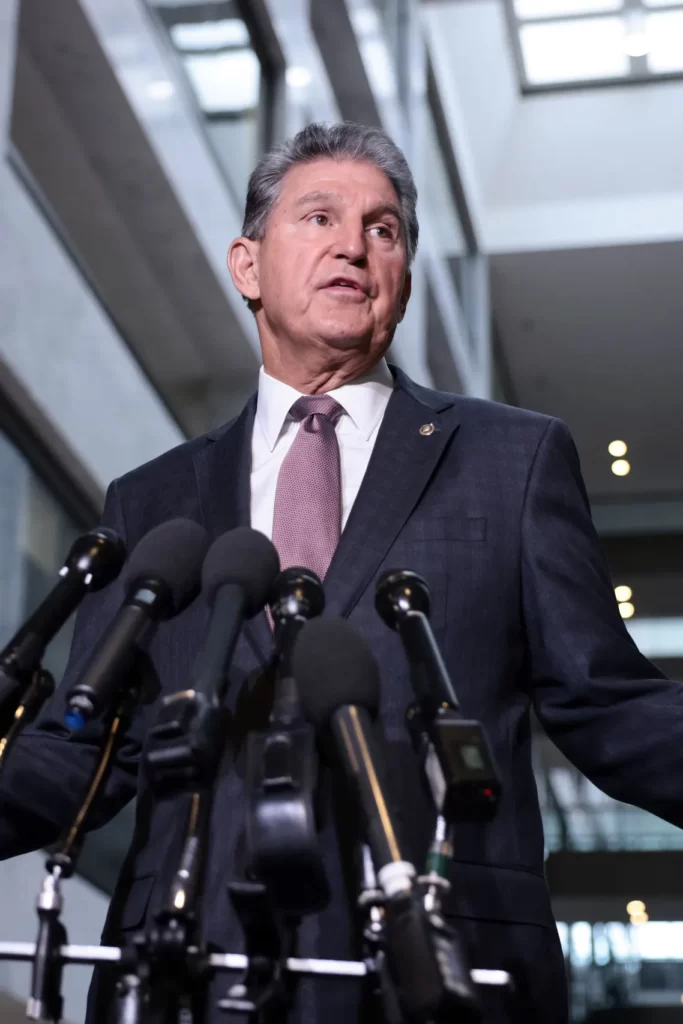 Joe Manchin was elected governor of West Virginia in 2004 and was reelected in 2008 with even greater margins. He was named the "most significant swing vote" in the Senate following the 2020 elections. Specifically, Manchin voted to cut off government support for Planned Parenthood in 2015.
In the meantime, Joe Manchin is frequently referred to as the most conservative Democrat in the US Senate and describes himself as a "moderate conservative director". In fact, Joe is highly renowned for his unbiased support of bills and nonpartisan votes as a member of Congress. Additionally, he is also known for collaborating with GOP lawmakers on crucial state issues like abortion and gun ownership. Furthermore, he was one of the senators that criticized the energy policy of former President Barack Obama which included limitations and limits on coal mining.
In the recent times, Joe Manchin was the senator who received the greatest funding from the oil and gas sector as per reports of May 2020 to May 2021. Given that Joe receives funds from the fossil fuel business, many lawmakers and media have attacked him for his opposition to climate change legislation.
He has most recently been in the news for declining to back the recently put out significant Democrat legislation package. It mainly concentrated on greater taxes aimed at the wealthy and powerful companies, as well as climate change. Regarding the issue, Manchin published a formal statement in which he urged politicians to reconsider their policies in the absence of their political goals and claimed it as a result of the state's current economic circumstances.
Manchin's Personal-life & Relationships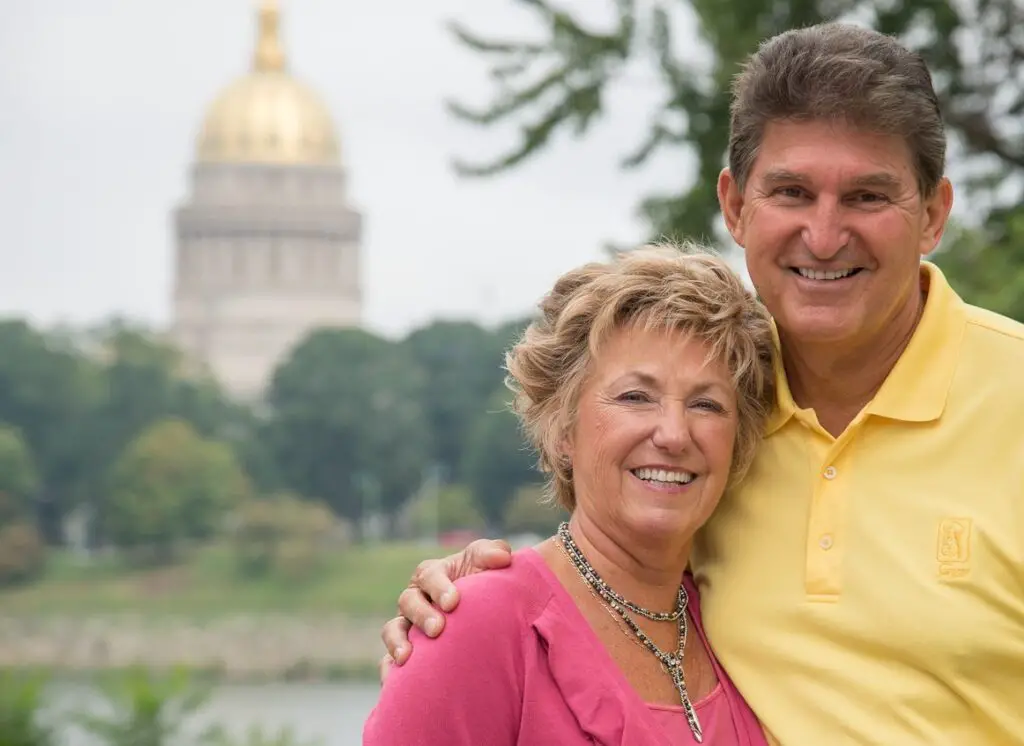 In regards to his personal life, Joe Manchin is a married man and has been married to his wife Gayle Connelly Manchin since 1967. The couple share three children; Joseph IV, Brooke, and Heather Manchin. As impressive as it sounds, Joe and Gayle Manchin have been married for fifty-five years. They are also proud grandparents of Chloe, Sophie, Jack, Kelsey, Knox, Carly, Beaux, Madeline, and Joseph V.
In parallel, his better-half Connelly is a former first lady of West Virginia and an American schoolteacher. Besides, U.S. President Joe Biden proposed her as the federal co-chair of the Appalachian Regional Commission. Prior to that, she also served until 2014 as the West Virginia Board of Education's president.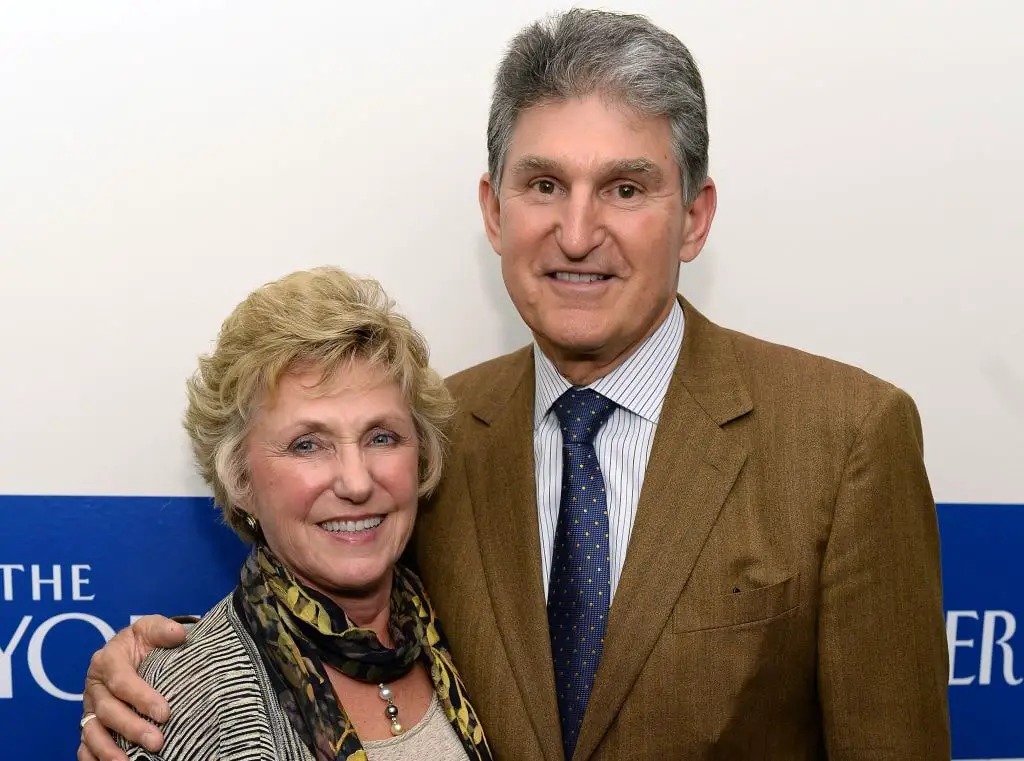 Meanwhile, Gayle also taught at the Marion County Public District and was a professor at Fairmont State University when she served as the state's secretary of education and the arts. Moreover, she established the first Community Service Learning Program at Fairmount.
Furthermore, Joe Manchin currently resides in Maryland, Washington, DC, with his family in an opulent home measuring 11,000 square feet. Apparently, the couple purchased their lovely home on the Kanawha River in January 2021 for $765,000. In addition, Manchin also enjoys hunting, riding motorcycles, fishing, being outside, and flying.
Social Media Handles of Joe Manchin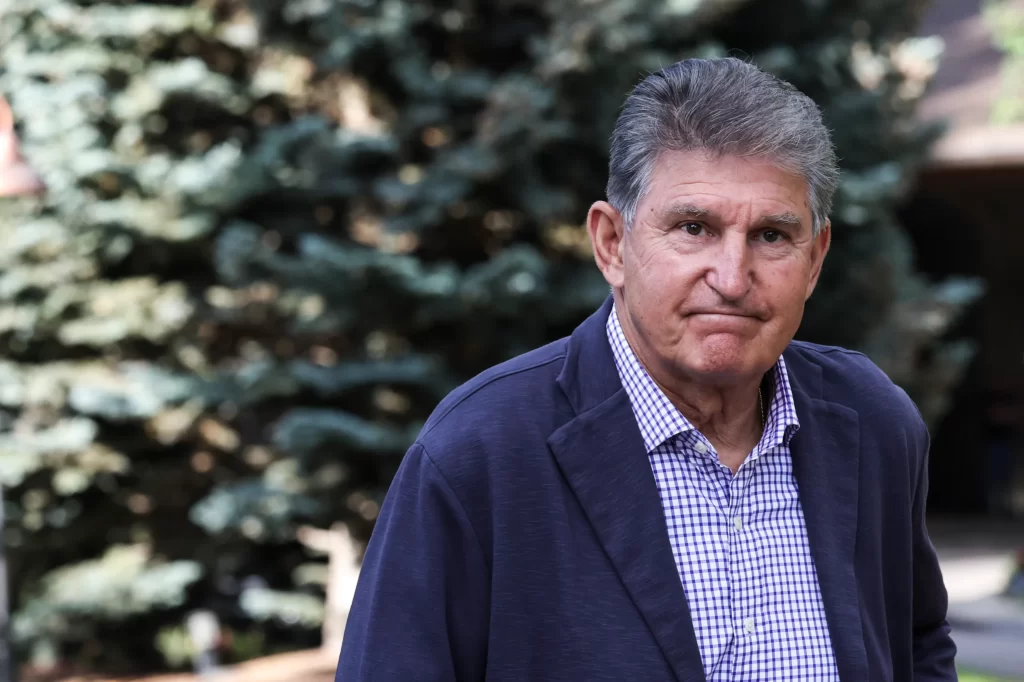 Joe Manchin is a popular public figure and his popularity among the mass can be seen via his following on various social media platforms. In his verified Facebook account, he has over 114k followers while his personal Instagram account has around 37.3k followers as well. Similarly, he has over 358.6k followers on his verified Twitter account.
Net Worth of Joe Manchin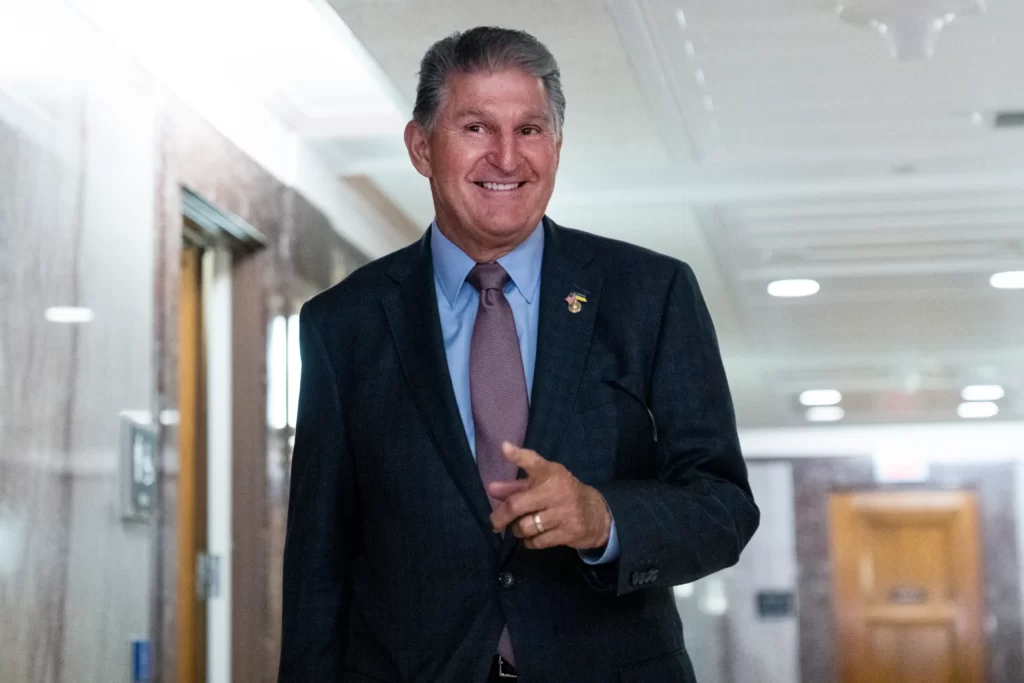 As of 2022, Joe Manchin has a $12 million USD net worth. Manchin reportedly makes $300,000 a year as a senator salary, and during the last three years, his net worth has increased at a pace of 29%. In addition, he founded the coal brokerage company "Enersystems", which reportedly generated dividends of $500,000 for him. Besides, Joe Manchin is also listed amongst the wealthiest senators in the US.
Nonetheless, the senator as well as a successful entrepreneur from West Virginia has numerous assets, including two opulent yachts, several acres of real estate, and a cash reserve. Moreover, he also has a $2 million investment portfolio that includes shares of Apple, General Motors, Microsoft, Pfizer, Amazon, and Tesla.