Who is Garbiñe Muguruza?
Garbine Muguruza is a well-renowned professional Spanish tennis player and her full name is Garbine Muguruza Blanco. Based on the official reports, at the the 2016 French Open, she achieved her first grand slam victory whereas, she rose to the position of top-ranked professional in the world in 2012.
Profile of Garbiñe Muguruza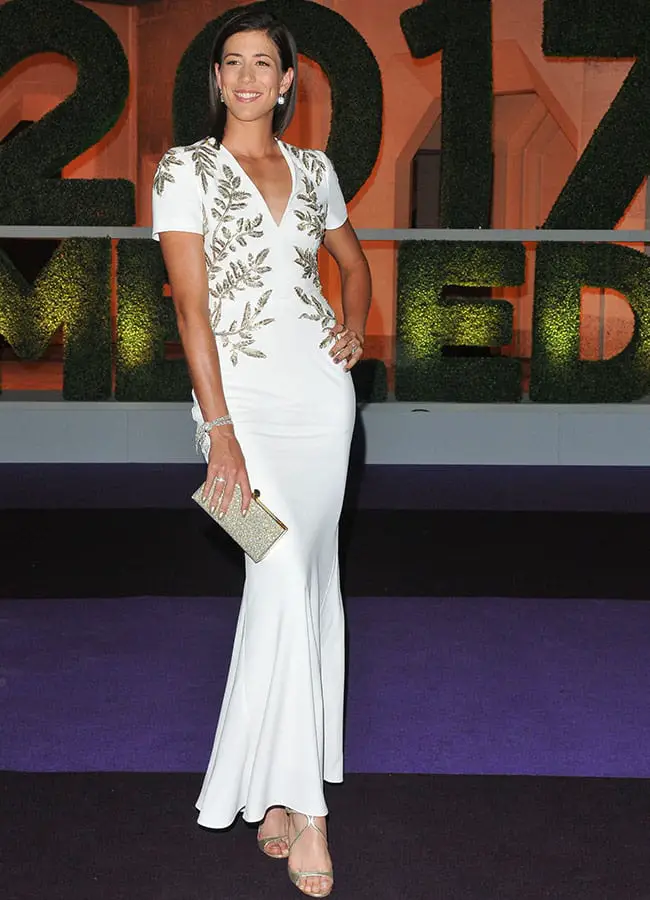 | | |
| --- | --- |
| Full Name | Garbiñe Muguruza Blanco |
| Popular As | Garbiñe Muguruza |
| Birthdate | 8 October 1993 |
| Place of Birth | Caracas, Venezuela |
| Gender | Female |
| Profession | Tennis Player |
| Nationality | Spanish / Venezuela |
| Race / Ethnicity | Undisclosed |
| Religion | Undisclosed |
| Education Qualification | Graduate |
| University | Undisclosed |
| Sexual Orientation | Undisclosed |
| Age | 29 years old |
| Sun-sign | Undisclosed |
| Eye color | Hazel |
| Hair Color | Dark Brown |
| Height | 6'0" (182 cm) |
| Marital status | Unmarried |
| Parents | Jose Antonio Muguruza (Father) & Scarlet Blanco (Mother) |
| Siblings | Asier Muguruza & Igor Muguruza |
| Girlfriend/Boyfriend/Spouse | Undisclosed |
| Children | None |
| Net Worth | $12 Million USD |
Early-life, Education & Family Background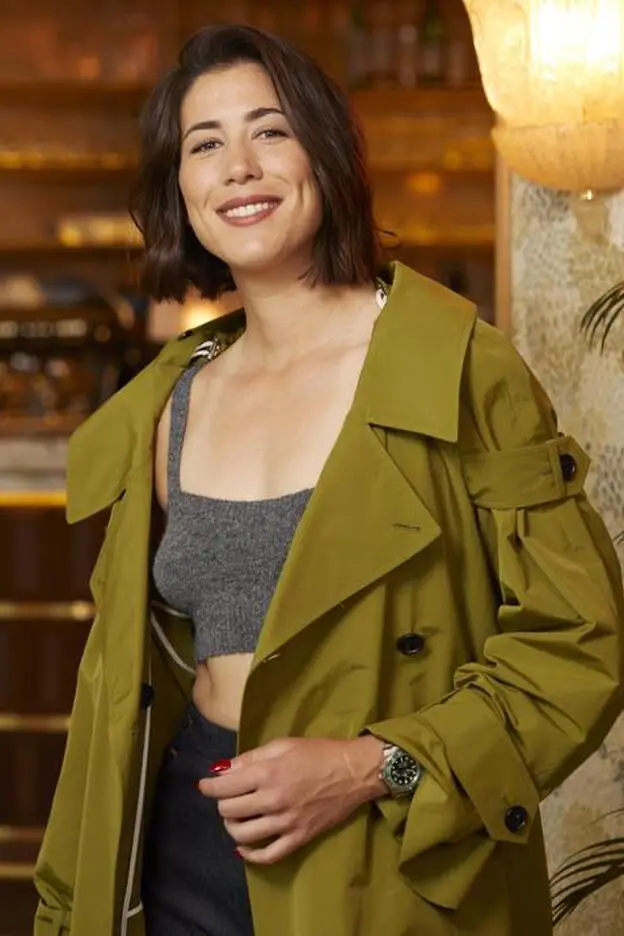 Garbine Muguruza, originally Garbiñe Muguruza Blanco was born on October 8, 1993 in Caracas, Venezuela. Interestingly, she holds two nationalities as she was born to a Venezuelan mother and a Basque father. Meanwhile, her parents are Jose Antonio Muguruza and Scarlet Blanco. In addition, she has two older brothers namely Asier Muguruza and Igor Muguruza. Moreover, her elder brother Asier is an engineer, while her other elder brother Igor is an economist.
In regards to her educational qualification, she is considered to be a graduate however, the details of her academic accreditations are undisclosed.
Besides, she began playing tennis from a tender age of three and when she was six, her family moved to Spain. Accordingly, she has been residing with her family ever since. Nonetheless, she loved to play guitar at free-time, and in the meantime, she had tennis instruction at the Bruguera Tennis Academy outside of Barcelona.
Garbiñe Muguruza's Professional Career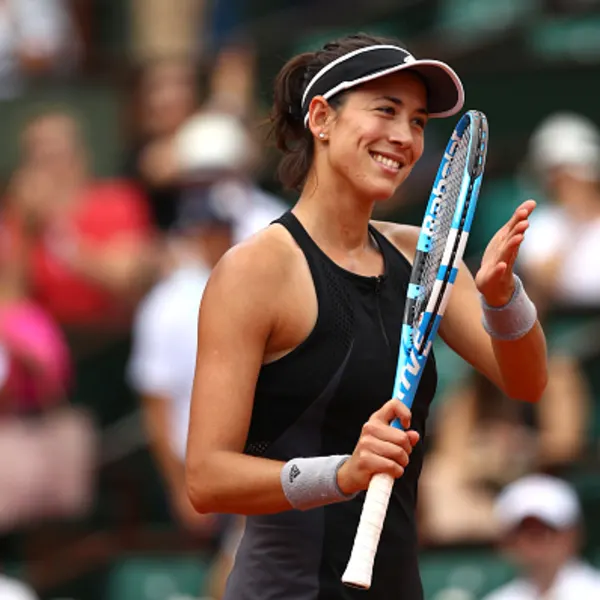 Garbiñe Muguruza made her professional tennis debut in 2012. Arguably, Garbiñe opted to play tennis for Spain regardless having dual citizenship with Spain and Venezuela, where she was born. Besides, the Spanish-Venezuelan professional tennis player Garbiñe Muguruza Blanco was formerly ranked one in the world.
Interestingly, she is a right-handed player (two-handed backhand). Soon-after her professional debut, Garbiñe claimed her first WTA singles championship at the Hobart International in 2014. Previously, she also competed in the China Open championship and won his first Premier-level victory. In the meantime, she kept making remarkable strides, winning her first grand slam trophy at the French Open in 2016 and Wimbledon the following year.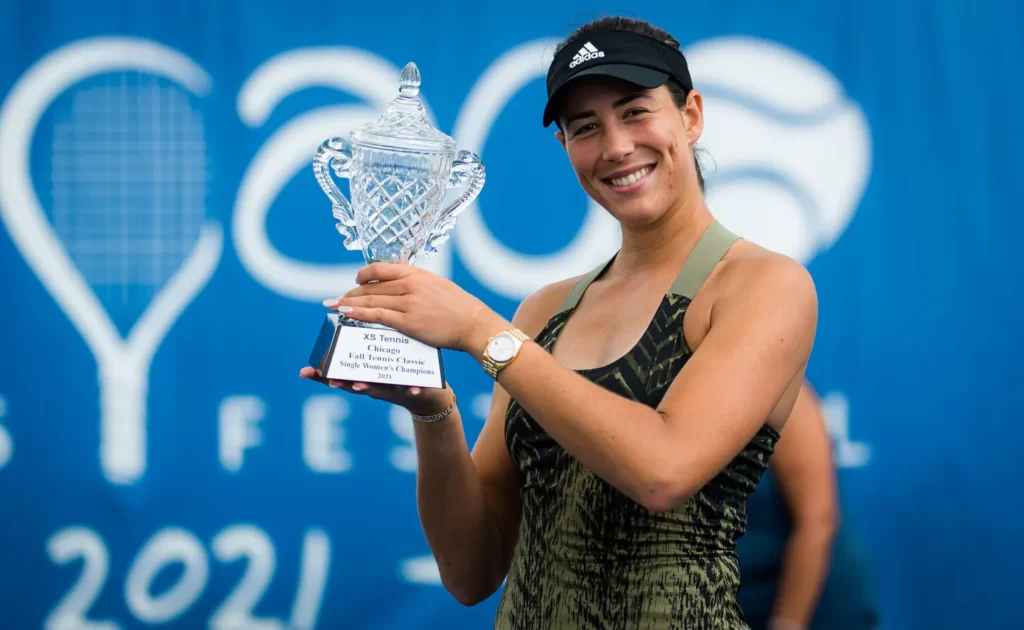 During her fruitful career, she won the French Open and Wimbledon Championship in 2016 and 2017, giving her a total of seven singles titles. She was ranked in number 32, and in 2020, she had a record of 8 wins and 1 defeat. Remarkably, Muguruza is critically acclaimed player and has a history of defeating former world number one players Serena Williams and Caroline Wozniacki.
In details, at the final of the 2014 French Open, she defeated Serena Williams, the top-ranked player in the world, to win the trophy. Similarly, she also won her first WTA championship that year at the Hobart International. However, she was later defeated by reigning champion Serena Williams in the 2015 Wimbledon Championship finals. Notwithstanding, she set a record for the event's history following the introduction of tie-breakers in 1970 by playing the longest match in US Open history in 2015. As per official records, she played 3 hours and 23 minutes continuously. Unfortunately, she was defeated by Johanna Konta in the end.
Honors & Achievements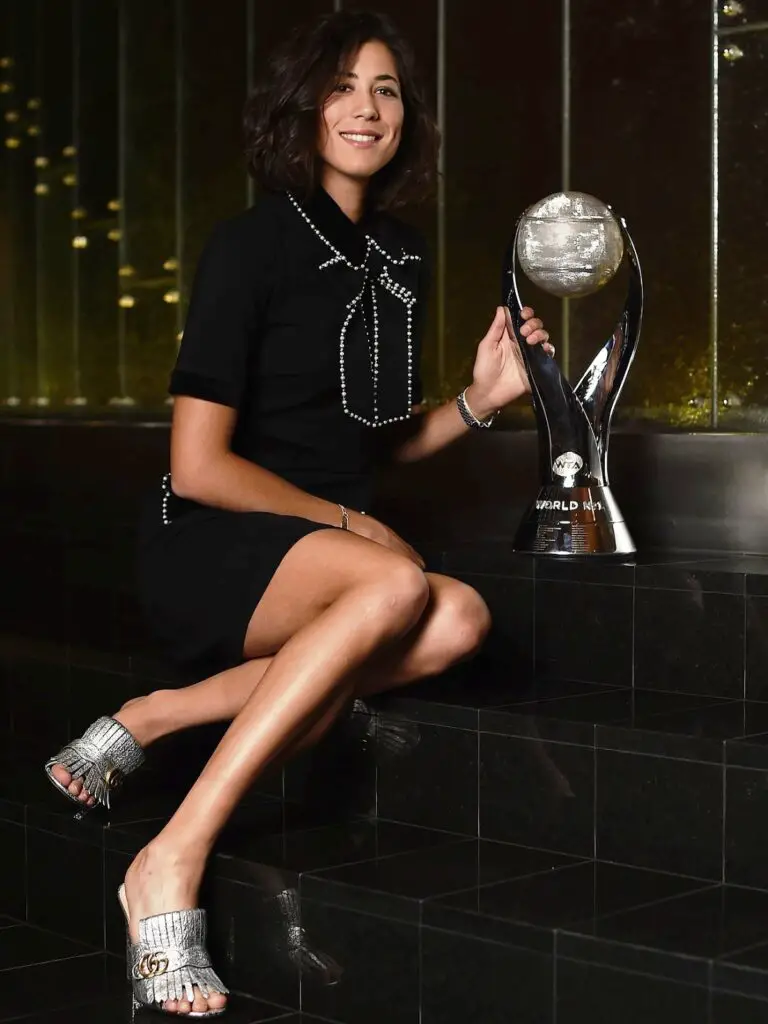 Garbiñe Muguruza has had impressive achievements throughout her career. She has won seven singles titles, including the French Open 2016, two majors, and the Wimbledon Championship 2017. In addition, she also claimed one singles win and one doubles victory on the ITF circuit in 2019. Moreover, she also earned one ITF singles championship in 2010 and four singles in 2011, which was a tremendously big year for her.
In the round robin stage of the WTA Finals, she claimed her first singles victory. Impressively, in the US Open, she played nonstop for 3 hours, 23 minutes. Eventually, Muguruza defeated Anett Kontaveit in the final to win the 2021 WTA Finals and claim her first championship. Some of her additional titles include:
ITF World Champions for Women's single
WTA Player of the Year
The Personality of the Year award
Muguruza's Personal-life & Relationships
Internationally recognized tennis star Muguruza is unmarried till date and not in a romantic relationship with anyone at the moment. Aside from sports, she likes to cook, read, and listen to music. Moreover, Serena Williams and Pete Sampras were Muguruza's childhood tennis idols.
Physique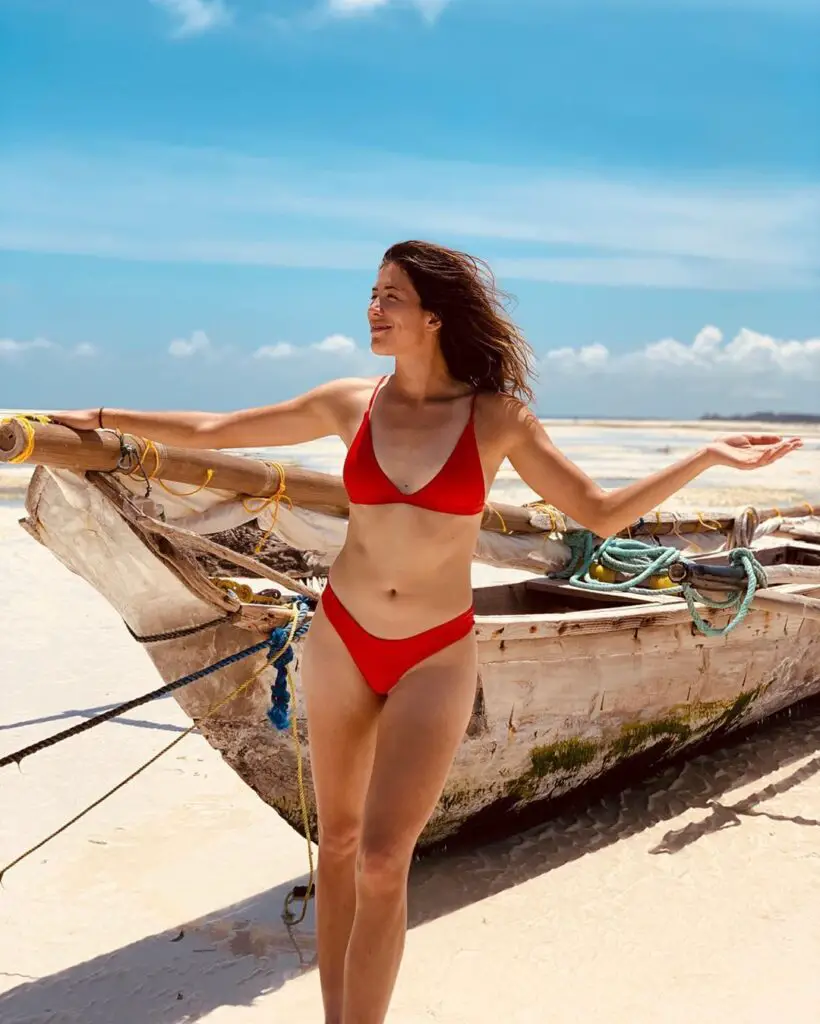 Garbie Muguruza is an impressive 6 feet, 0 inches (182 cm) tall. She also has dark brown hair and hazel eyes, which further enhance her lovely demeanor.
Social Media Handles of Garbiñe Muguruza
Garbiñe currently has 520.3k Twitter followers compared to 913k Instagram followers. Similarly, as of July 2022, she has 567k Facebook fans.
Net Worth of Garbiñe Muguruza
Upon winning the French Open in the summer of 2016, Garbiñe Muguruza rose to a career-high ranking of No. 2 in the world. As of 2022, Muguruza's total net worth is $12 million. According to reports, Muguruza has received US$ 24,306,118 in career prize money for both singles and doubles matches as of May 2022. Reportedly, the prizes as well as the sponsorship bonuses for Wimbledon 2017 was increased by $2.8 million.