Derek Frazier might not look like he's a champion of weight lifting and so on when you look at his face. But he is a great and strong man. Likewise, Derek is an assertive, loud, and outgoing person. And this is what he describes himself as.
He doesn't play any kind of games, but his hobby is binge-watching TV. And not to mention he says that dancing at the bars is his hobby. And, He loves CrossFit. All-day, every day. You just name it, and he'll do it.
Moving on, the Big Brother star says that his strategy for winning the reality show is he'll get to know everyone at a personal level. And that's how he'll be the leader.
With all that being said, let's get to know Derek Frazier on a personal level. Like his wiki-bio, Instagram, Dating, Height, Net Worth, Family, Career, and More.
Derek Frazier's Motto in Life
"At the end of the day, I see through it all."
I don't really know in what context Derek made this his motto. But as long as it works for him, it's great. Also, his entertainment doesn't stop with dancing at bars. In fact, he loves playing play station and loves exercising.
Derek Frazier's Family Didn't Let Him See His Dad Before His Death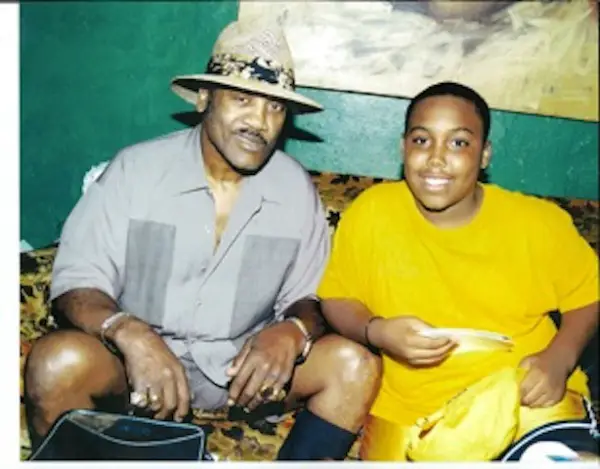 The 29-year-old athlete has a father named Joe Frazier. Joe was a renowned professional boxer. Also, Joe's stage name is Smokin' Joe. Likewise, Derek Dennis Frazier was born in 1991, on the 17th of November. Likewise, Joe was born to his mother Florence Smith. Talking about Derek's mother, her name is Sherri Gibson.
Now a little weird situation comes to this place. Derek has five stepmothers. And 10 step kids. Anyway, Joe passed away some time ago. And Derek still has a heavy heart. Because no one told him where his dad was being treated for cancer. And he believes that his father was actually poisoned.
It's a shame that Derek and his mother Sherri never got to see their beloved father and husband pass away.
Anyway, moving on, his siblings' on the other hand says that Derek is lying. An agent revealed that Derek is lying and made up the whole story. Because Joe was misdiagnosed and he died 1 month after getting a proper diagnosis.
| | |
| --- | --- |
| Full Name | Derek Dennis Frazier |
| Mom | Sherri Gibson |
| Dad | Joe Frazier |
| Siblings | 10 siblings in total |
| Birthday | November 17 |
| Nickname | Derek |
| Birthplace | North Philadelphia |
| Age | 30 years old |
| Nationality | American |
| Ethnicity | Black |
| Zodiac Sign | Scorpio |
| Religion | Christianity |
Profession & Net Worth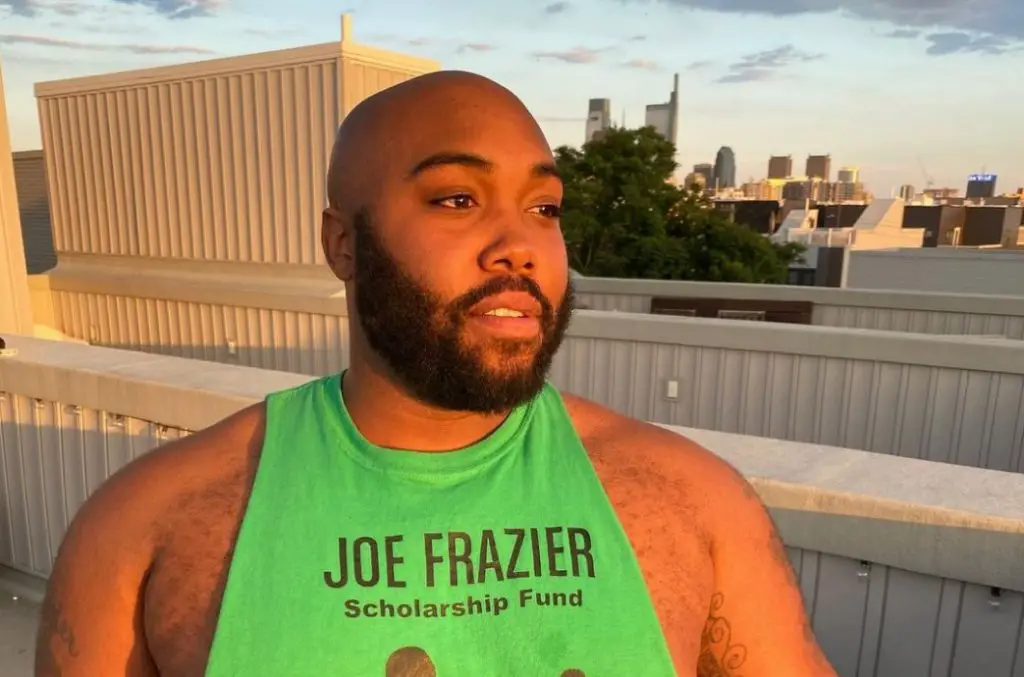 Presently, Derek works as a safety officer. He is also a reality tv star and is about to rise to be known through reality TV. Moreover, given Derek's appearance, he might just be one of the strongest safety officers.
As for his net worth, it's not really fixed yet. Given that we don't know how much they get paid for making an appearance in Big Brothers. However, some insiders say that $300,000 to $1 million. Furthermore, the salary of an average of $47,347 in the USA.
| | |
| --- | --- |
| Profession | Safety Security |
| Website | website |
| Net Worth | $300,000 to $1 million |
| Salary | $47,347 |
| Residence | Philadelphia |
Education and Academic Credentials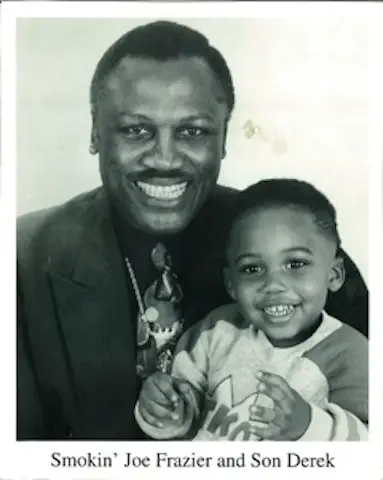 Talking about Frazier's education. He first attended the Valley Forge Military Academy and College. Likewise, after the academy, Derek went to Rowan University and Bucks County Community College. There, he completed his studies of Communication and Media Studies.
Furthermore, it seems that Derek was always enthusiastic to learn more. Because he doesn't stop there. After that, Frazier then went to Cabrini College. And that's where he graduated to earn a degree in Bachelor of Arts in Television and Radio Communication.
On the other hand, Derek's master's degree is quite unique. In fact, he has a master's degree in Counseling. Likewise, it is unknown from which college or university Derek graduated from for his master's degree.
School 
NA High School
University 
Valley Forge Military Academy and College
Rowan University and Bucks County Community College
Cabrini College
Major
Bachelor of Arts in Television and Radio Communication
Counseling
Dating History, Relationship, and Children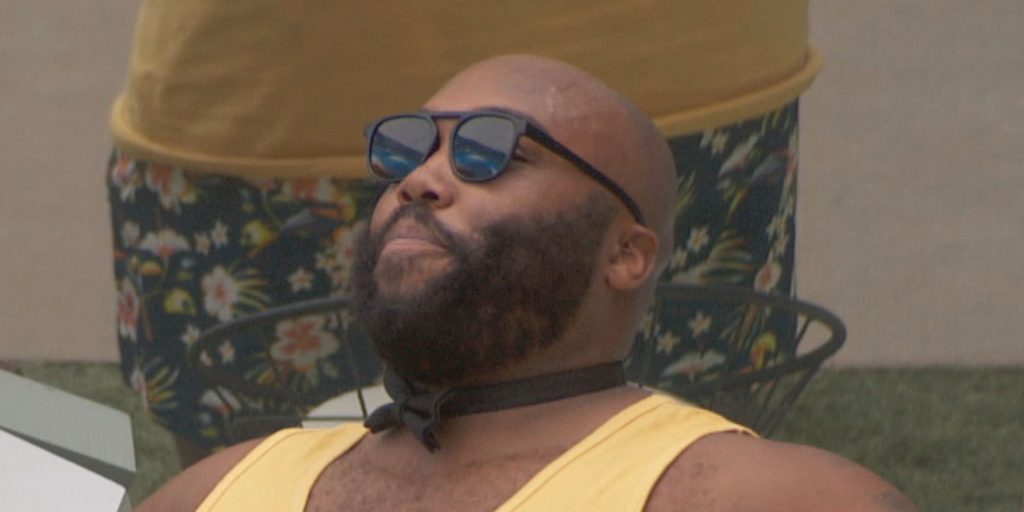 Derek seems to be single as of 2021. Because he has not shared any kind of information on his personal life. However, one thing that's known about Derek is that he is gay. So, rather than asking who his girlfriend is, we should starting asking who his boyfriend is. Anyway, I believe his pronouns are he/ him.
Moving on, Frazier never talks about love affairs and relationships in the media. Maybe he's uncomfortable or not interested at all currently. However, as always we will update it to you guys as soon as Derek decides to be comfortable with the media.
So, do come back and check this space again sometime in the future.
| | |
| --- | --- |
| Marital Status | Unmarried |
| Sexuality  | Gay |
| Children | None |
| Former Partner/Boyfriend | NA |
| Husband's Name | NA |
| Wedding Date | NA |
Body Measurements and Physical Appearance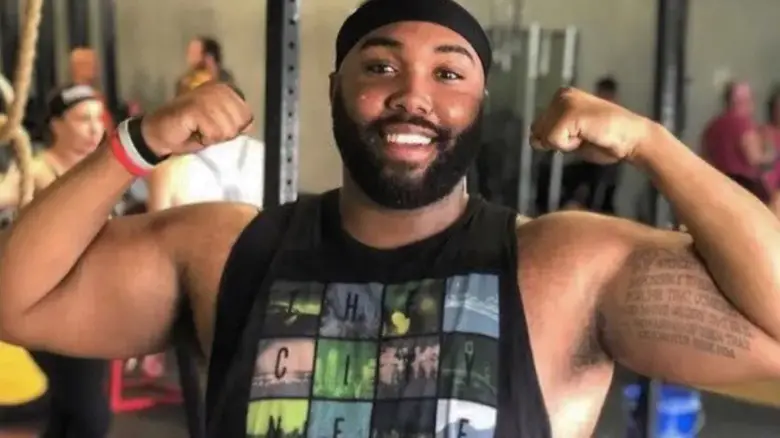 Derek is quite a heavy man due to his fondness for weight lifting. And he is also a boxer. Moreover, Derek's height is apparently, 6 feet and 1 inch, 1.85 meters. Moreover, his weight is yet unknown. But we are trying to find more information on his physical appearance.
Moving on, Derek's eye color is black and their hair color is black as well. Furthermore, he can lift a bench of around 315 lbs, can back squat for 520 lbs, and deadlift 500 lbs on average. We will inform more details to you guys on Derek's physical appearance as soon as possible. So, come back and check this space again later in the future.
| | |
| --- | --- |
| Height  | 6 ft 1 in (1.85 m) |
| Weight  | NA |
| Body Measurements (chest, waist, hip)  | NA |
| Eye Color | Black |
| Hair Color | Black |
| Tattoo  | On his shoulders and arm, and forearm, |
Awards and Achievements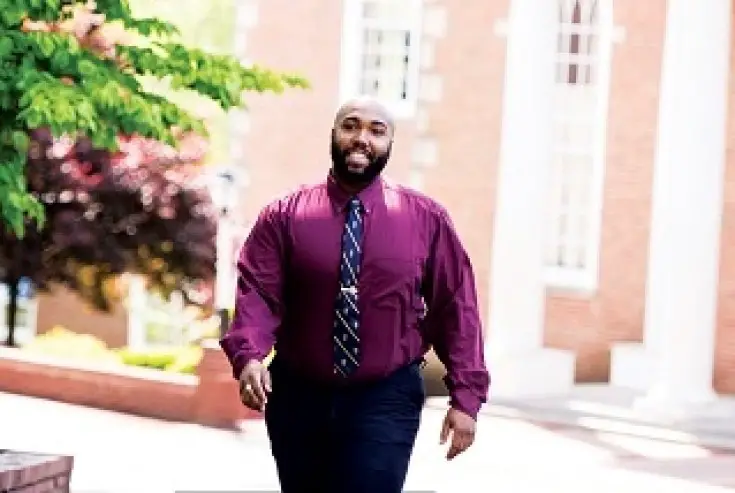 Derek certainly is a champion himself. Likewise, I believe he has tons of awards over the years. However, only one surfaces on the internet. But given that Derek is still young. He really has time to accumulate more awards. Anyway, the award that he possesses is the Most Inspirational Offensive Player Award.
| | |
| --- | --- |
| Awards | Most Inspirational Offensive Player Award |
Social Media Presence