Who was Demaryius Thomas?
Demaryius Thomas was a professional American football wide receiver in the National Football League (NFL). The 34-year-old former American football wide receiver died on December 9th, 2021, as per the reports.
Profile of Demaryius Thomas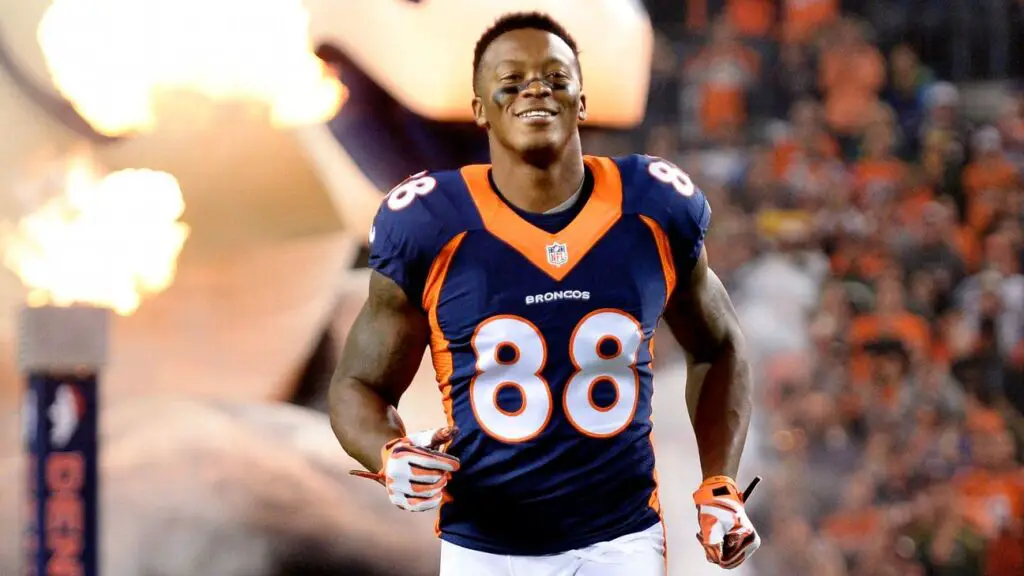 | | |
| --- | --- |
| Full Name | Demaryius Antwon Thomas |
| Popular As | Demaryius Thomas |
| Birthdate | December 25th, 1987 |
| Place of Birth | Montrose, Georgia |
| Gender | Male |
| Profession | American Football Player |
| Nationality | American |
| Race / Ethnicity | Black-American |
| Religion | Christian |
| High School | West Laurens High School |
| University | Georgia Institute of Technology |
| Sexual Orientation | Straight |
| Age at the Time of Death | 34 years old |
| Date of Death | December 9th, 2021 |
| Sun-sign | Capricorn |
| Eye color | Black |
| Hair Color | Black |
| Height | 6'3 (191 cm) |
| Marital status | Was in a Relationship |
| Parents | Bobby Thomas and Katina Smith |
| Siblings | Tonecia Smith, Tyeshia Smith |
| Spouse/ Girlfriend | Surina |
| Children | Unknown |
| Net Worth | $9.5 Million USD |
Demaryius Antwon Thomas was a former American football player. Due to his untimely death in December 2021, he has been in the news recently.
Death of Demaryius Thomas
The admirers of Demaryius received extremely terrible news on December 10th, 2021. The news that Demaryius Thomas had died brought the entire country to a halt.
As per reports, on December 9th, 2021, he was found unresponsive in his home. He died in his Rosewell, Georgia, home. He was declared dead by the medical issue of the 2019 vehicle case, according to police statements.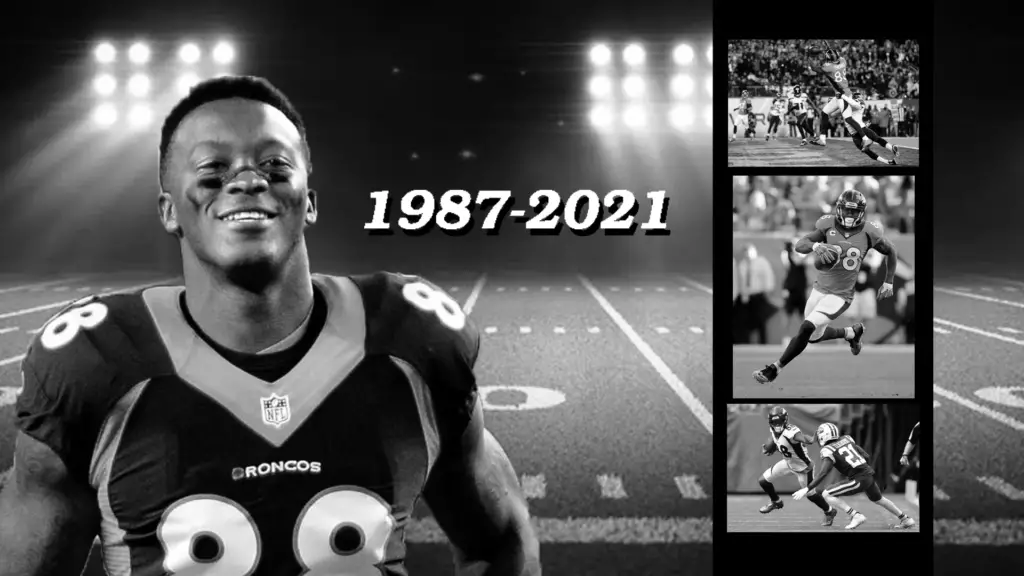 Later, it was reported that he passed away due to existing health issues as per the reports. His health was gradually deteriorating due to the after-effects of a fatal car accident of 2019 which involved Demaryius Thomas.
Early-life, Family & Education of Demaryius Thomas
Demaryius Antwon Thomas was born in Montrose, Georgia on December 25, 1987. Accordingly, Bobby Thomas is his father's name, and Katina Smith is his mother.
Thomas also had a well-educated academic background. He graduated from West Laurens High School and then went on to the Georgia Institute of Technology.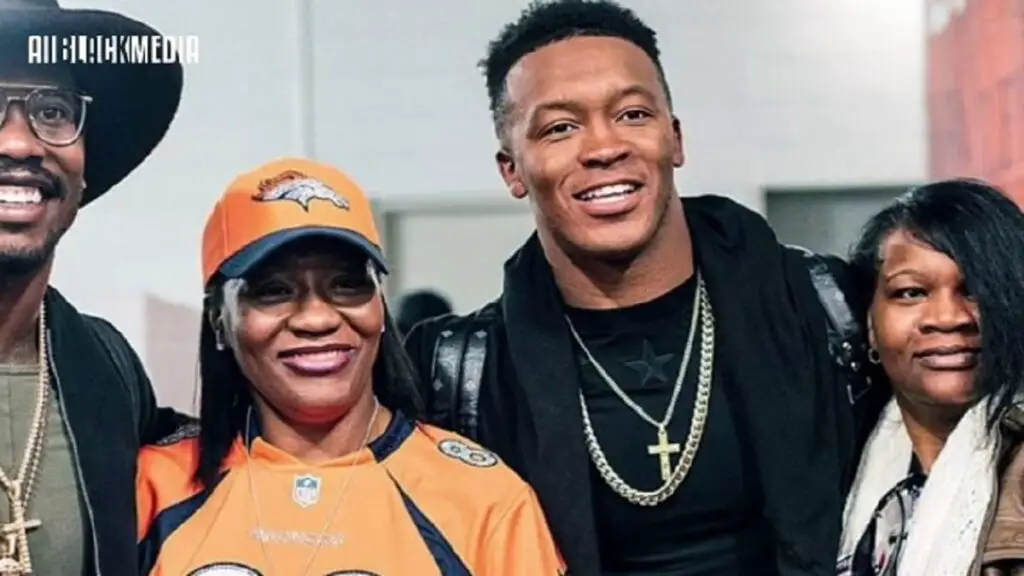 Additionally, Tonecia and Tyeshia Smith are his two siblings. When he was a teenager, his mother was sentenced to 20 years in prison for drug dealing. As a result, he grew up with his aunt and uncle. On the 11th and 12th of November in 2015, his mother was finally released. Similarly, Demaryius was of African-American ancestry, and his spiritual guide was Christianity.
Timeline of Demaryius Career
Demaryius had an incredible career. He began playing football during his collegiate years. As a matter of fact, he made his college debut by assisting the team in a victory over Notre Dame Students. He began his professional career shortly after getting selected for the NFL Draft in 2010.
Eventually, he made his official debut by signing with the Denver Broncos. He was said to have signed a contract worth $12.155 million. Moreover, he has previously played in the NFL for a number of other organizations. The Denver Broncos, New York Jets, Houston Texans, and New England Patriots are among them.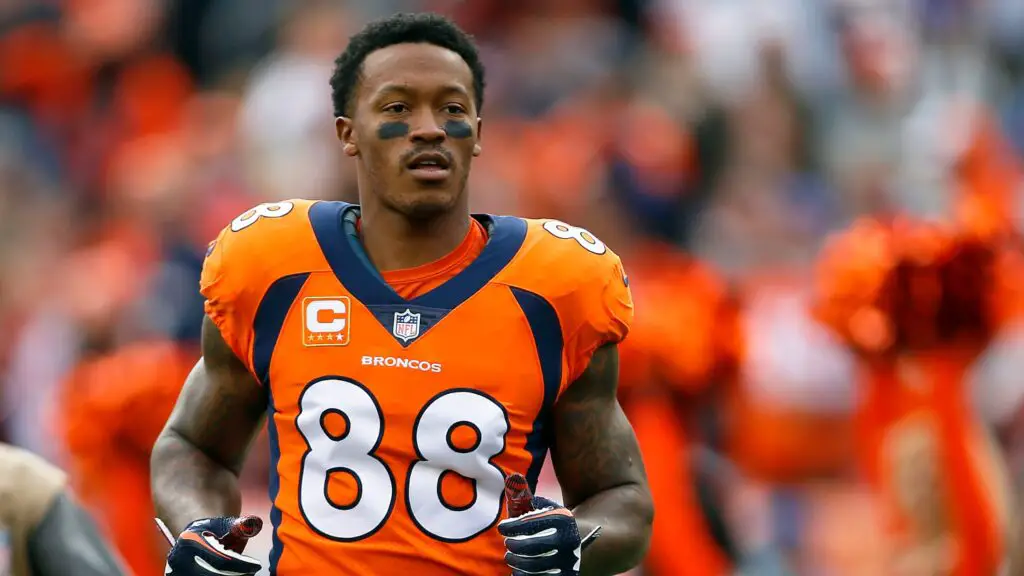 Accordingly, for the Denver Broncos, his jersey number was 88. Similarly, his New York Jets jersey number was 18. Likewise, his Houston Texas jersey number was 87.
Later, Thomas signed a one-year contract with the New England Patriots on April 16, 2019. Thomas was transferred to the New York Jets on September 10, 2019, in exchange for a sixth-round pick in the 2021 NFL Draft. However,   Thomas had announced his retirement from professional football on June 28, 2021.
Highlights of Demaryius Thomas's Career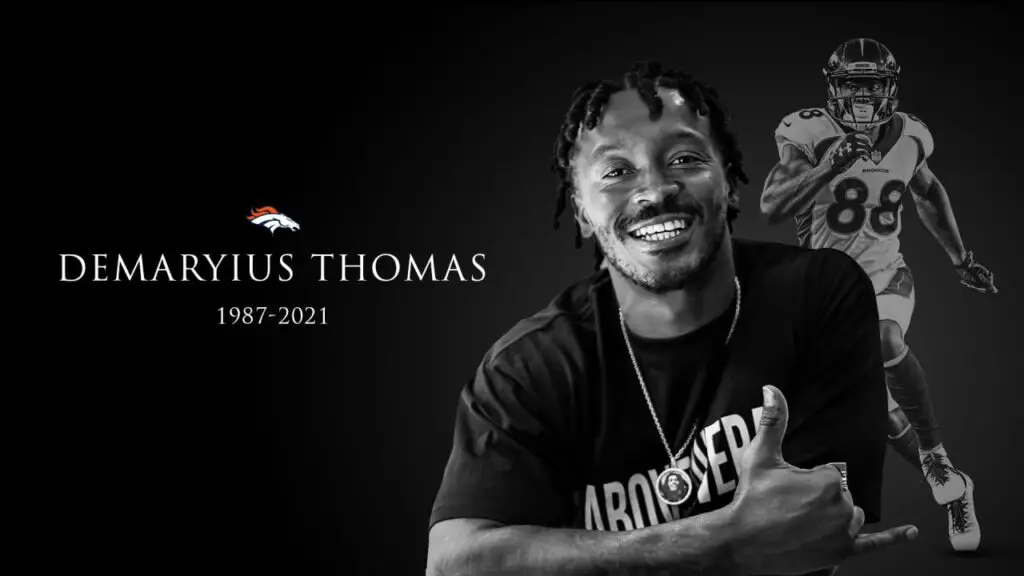 Throughout his illustrious career, Thomas had received numerous honors and awards. Moreover, he was a four-time Pro-bowler and a Super Bowl Champion.
The Broncos selected Demaryius 22nd overall in the first round of the 2010 NFL Draft.
From 2010 to 2018, he was a player of the Denver Broncos. In 2018, he was a teammate of the Houston Texans.
Similarly, in 2019, Thomas became a player of the New England Patriots. In 2019, he also played for the New York Jets.
Moreover, the Dublin City Council had honored Thomas on July 15, 2016, by naming the day "Demaryius Thomas Day".
He was chosen champion of the Super Bowl. In 2012, 2013, 2014, and 2016, he was named to the Pro Bowl.
Likewise, in 2013 and 2014, Thomas was appointed to the All-Pro second team. In 2019, he was chosen to the All-ACC first team.
Personal life & Relationships of Demaryius Thomas
In terms of his personal affairs, Demaryius has always kept his personal life out of the spotlight. And, Thomas had not yet married. Furthermore, there is no record of his child.
Demaryius Thomas , however, was engaged in a romantic relationship with Surina. Surina, on the other hand, is a fashion designer from the United States. Additionally, Demaryius stood 6 feet 3 inches tall and weighed 80 kilograms.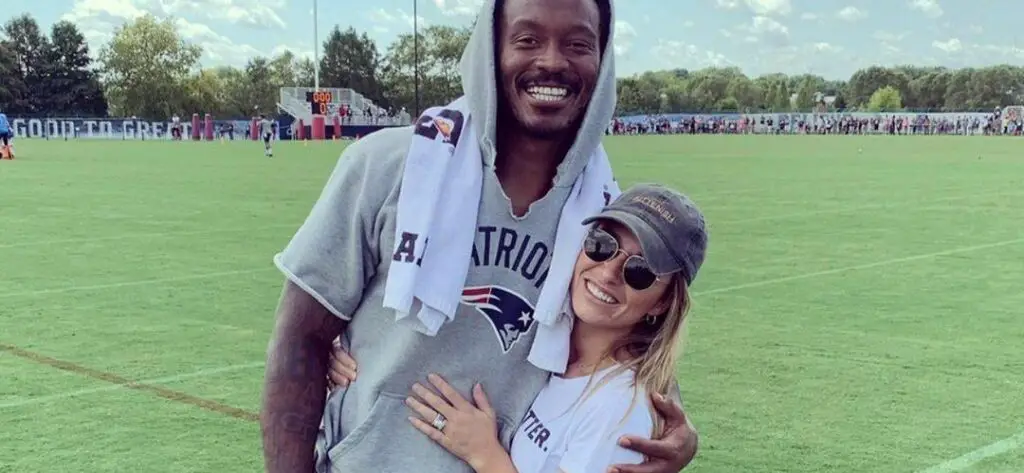 Similarly, Thomas was a devout Catholic who usually attended mass. Accordingly, he also had a tattoo of Jesus on his body. In 2019, he was injured in a terrible car accident. His health was severely harmed as a result of this incident.
Eventually, he had also retired due to his health's deterioration. And the accident's consequences eventually claimed his life. At the time of his demise, he was 34 years old.
Demaryius Thomas's Instagram
Net Worth of Demaryius Antwon Thomas
Thomas's fortune was built primarily on the excellence of his football career. He was a phenomenal player who cost the Broncos a whopping $12.155 million when he first signed with them.
In addition to his professional football career, Thomas also did brand endorsements which further aided his revenue. Likewise, Demaryius' net worth was estimated to be around $9 million USD at the time of his passing.
Some Interesting Facts about Demaryius Thomas
Demaryius Antwon Thomas was born in the Georgia town of Montrose.
He was a well-known former football player in the United States.
Furthermore, he used to play wide receiver with the Denver Broncos in the National Football League for ten seasons.
He was picked in the first round of the 2010 NFL Draft by the Broncos after playing college football at Georgia Tech.
Likewise, he also spent considerable time with the Houston Texans, the New England Patriots, and the New York Jets.
He has 32 receptions for 330 yards and three touchdowns as a junior in 2004.