The American TV Personality, Ashley Darby has a whopping Net Worth of $5 million. Mrs. Darby is one of the casts of The Real Housewives of Potomac. She is also known as an entrepreneur and Philanthropist.
The oldest child of her family has achieved numerous successes in her life. Ashley has also won the title of Miss District of Columbia at the age of 23. Earlier to this, she used to work as a bartender.
The star of the Bravo Tv series is from Maryland. Moreover, she struggled to give her single mother and her siblings the best lives. In 2016, her life took a fortune life after getting into the show.
Currently, she is married to a millionaire and has two kids. Besides this, Darby is the mother of two stepsons.
Ashley Darby's Profile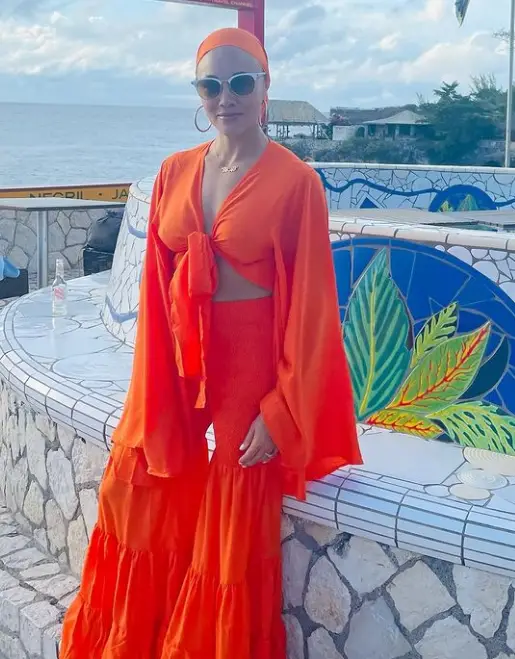 | | |
| --- | --- |
| Name | Ashley Boalch Darby |
| Nickname | Ashley |
| Gender | Female |
| Profession | American TV Personality, Entrepreneur, Certified Yoga Instructor |
| Height | 5 feet 8 inches |
| Weight | 64 kgs |
| Body Size | 37-25-37 ( Breast-Waist-Hips) |
| Eye Color | Dark Brown |
| Hair Color | Dark Brown |
| Date of Birth | 8th June 1988 |
| Age | 33 Years |
| Zodiac Sign | Gemini |
| School | Not Known |
| College and University | Maryland University |
| Education Qualification | Graduated |
| Degree | Degree in Communication |
| Religion | Christian |
| Ethnicity | African American |
| Cast | Darby |
| Address | Potomac, United States |
| Marital Status | Married |
| Spouse name | Michael Darby |
| Children name | Dean Michael Darby, Dylan Darby |
| Parents | Sheila Matthews |
| Siblings | Zach Smith Matthews and Jessica Matthews |
| Pet | Geronimo (Dog) |
| Net Worth | $5 million |
What is the Net Worth of Ashley Darby?
The winner of Miss District of Columbia 2011 has a striking Net Worth of $5 million. Ashley Darby is driven to achieve success. But, her life wasn't easy as of today.
Darby worked as a bartender while she was 18 years. Soon after, she got married to a millionaire. Her husband is an Australian who works in real estate.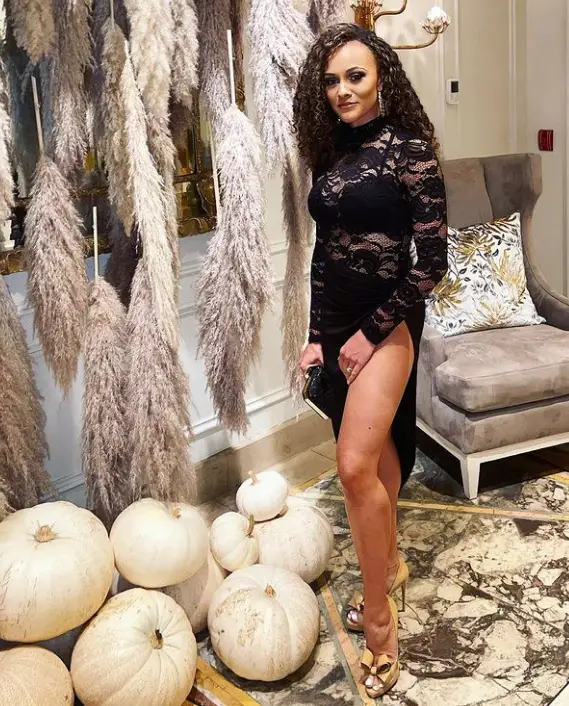 Markedly, Ashley mentions her marriage as a turning point. She mentions that she explored a whole new world after her wedding with Michael.
Besides, her earning from the Real Housewives of Potomac, she is an entrepreneur. Apart from this, she is a certified yoga instructor and has a clothing line named Zen Gem By Ashley. The clothes are inspired by athleisure wear.
In 2018, Ashley also released the song Coffee & Love. It was uploaded on her Youtube channel which has more than 1k subscribers. However, the view count on the video was 172k.
Likewise, Darby is also fond of the hospitality business. Earlier in 2015, she copartnered with her husband to open a fine dining restaurant and bar in Clarendon. Unfortunately, the Oz restaurant and bar were shut down due to personal reasons in 2019.
However, much of her net worth is from her salary in RHOP and her husband. The Australian Real Estate Millionaire has a Net Worth of $20 million. Michael Derby, who is the husband of Ashley Darby is co-founder of Monument Realty in Washington, D.C.
Ashley Darby's Height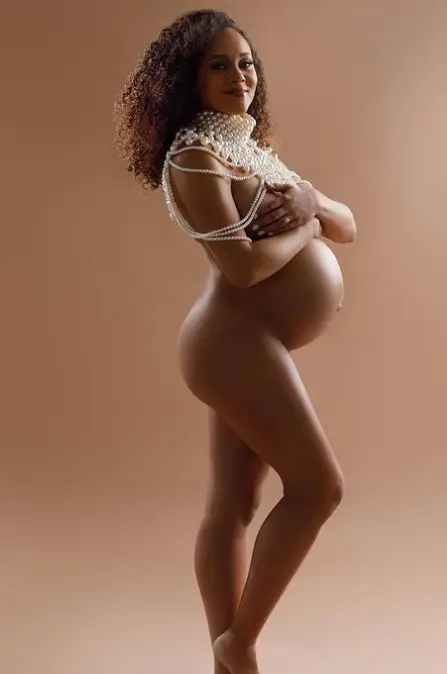 The Yoga Instructor has an astounding height of 5 feet 8 inches. Given that, she has a very athletic and healthy body.
Even more, she has maintained her weight to 64 kgs. As she is a certified Yoga instructor, she workout and does yoga every day. In addition to this, her body measurement is 37-25-27 (Breast- Waist-Hip)
Ashley Darby has naturally dark brown hair and eye color. Despite her age, she still looks stunning and young.
Instagram of Ashley Darby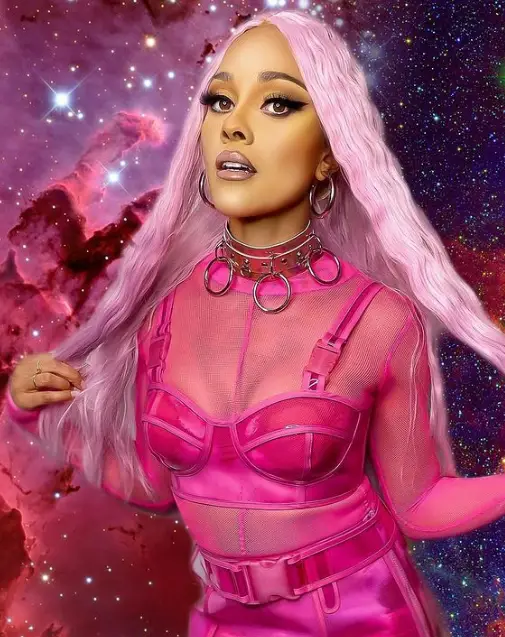 The Celebrity cast of The Real Housewives of Potomac is already verified on her Instagram account. Ashley Darby can be found on Instagram at @ashleyboalchdarby.
Previously, she was recalled as Ashley Boalch as her username. Mrs. Darby is immensely active on her social media. Likewise, she has 1696 posts on her Instagram.
Given that, most of her pictures are of her family especially her kids. The Bravo star has more than 500k followers on her account. Likewise, she is following over 950 users from her account.
The owner of the zen gem is also interested in TikTok and uploads videos. Moreover, her Instagram is very exquisite to watch.
If you want to follow her on social media, click the link below: –
Ashley Darby's Family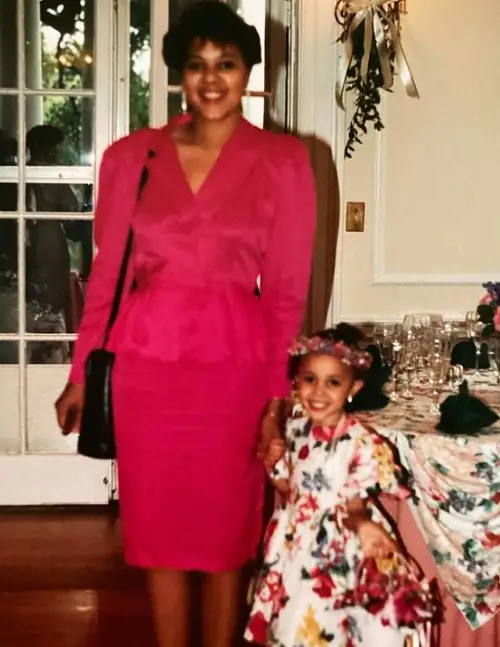 The oldest daughter of the Matthew family grew up in Maryland. Ashley Darby has two younger siblings who also appeared in the show. Apart from this, her mother sheila is a single mother.
There is not much information about her father. However, she has spoken about her father in interviews. Ashley tried to find more information about her father but unfortunately, he keeps on blocking her.
The only identification about her father is that he has red hair and lives in Georgia. Moreover, when she first saw her father for the first time, he shut the door concluding he doesn't want any relationship with her.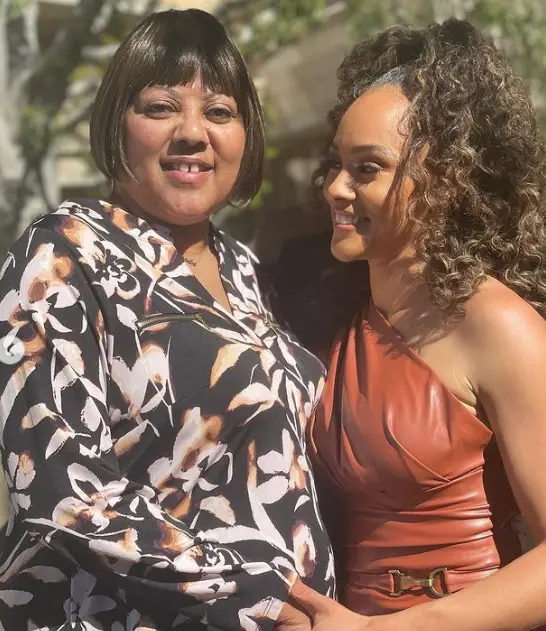 Besides this, she has a younger brother named Zach Smith. He is also known as Cazanova who is a rapper. Jessica who is the youngest sister is in her teen years.
Sheila Matthews who is a mother of Ashley also appears on the TV shows. The fan loves the mother-daughter duo. Both of them have accomplished a lot in the show.
Currently, Darby is married to Michael Darby and has two sons of their own. Likewise, she has two stepsons who are almost her age.
Husband of Ashley Darby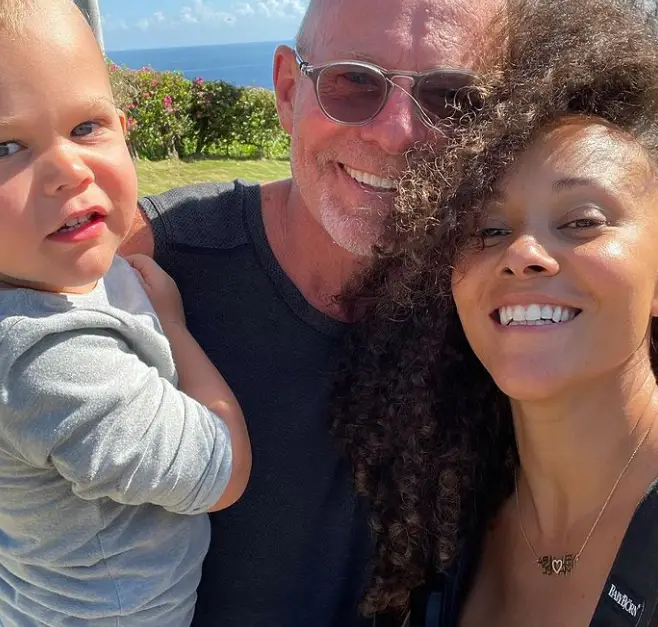 The philanthropist is married to Michael Darby. Reportedly, the couple got married in 2014. Ashley Darby and Michael exchanged their vows after two years of dating.
Currently, the Darby family is strong and full of love. Earlier they had a separation for a short period but they got back together with the big news of pregnancy.
The cast of RHOP was only 22 years when she got married. Mickey aka Michael is 29 years older than Ashley. Mr. Darby already had two sons from his previous marriage.
Mrs. Darby's stepkids are older and are somehow the same age as her. She hasn't spoken much about her stepsons. However, Ashley credits her success to her husband and how he changed her world.
Ashley Darby's Children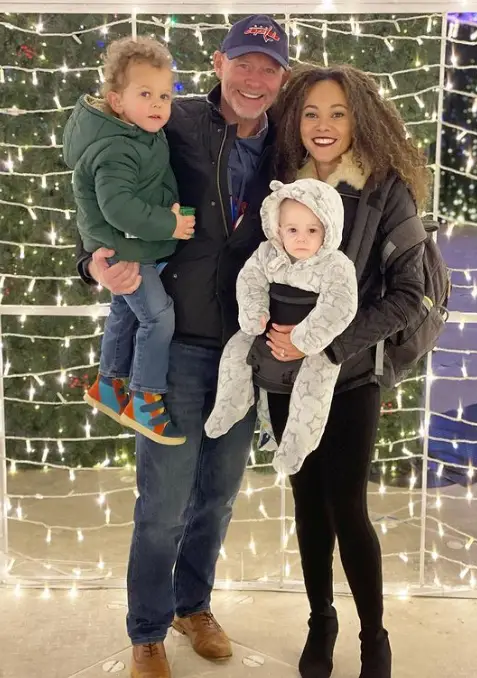 The 2011 Miss District of Columbia is happily married to a millionaire. Michael Darby who is the husband of Ashley Darby is a businessman and has remarkable success in his life.
The public figure is the biological mother of two sons. Other than this, she is the stepmother to her two sons who are similar to her age.
The eldest son works in a software company and is named Charlier. However, there is no information about her youngest stepchild.
Ashley had suffered from a miscarriage before she gave birth to her first son. Dean Michael Darby is the eldest son who was born in 2019.
Earlier in 2021, the duo welcomed their second son Dylan Darby.
Some Facts on Ashley Darby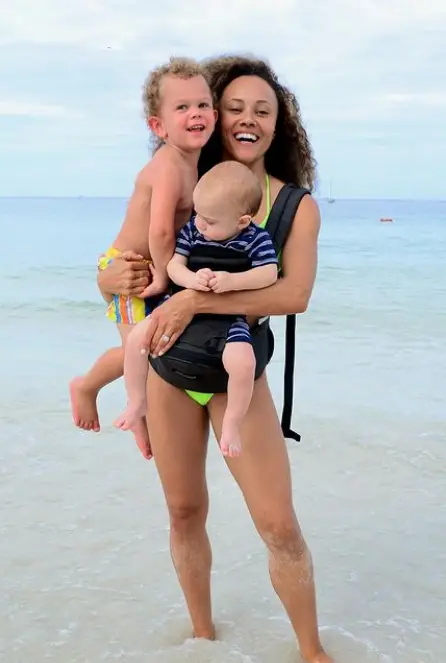 The star of Real Housewives of Potomac belives in holistic health.
Besides appearing in the show, she is a certified yoga instructor.
She married at the age of 22.
Ashley was shut down by her father on her first meet.
Darby has a talent of singing and has released a song with her sibling.