Who was Anna Nicole Smith?
Anna Nicole Smith rose to prominence as a model for Guess and 'Playboy' magazine at a young age. Her marriage to 89-year-old oil tycoon J. Howard Marshall II got her attention further on. Besides, she gained fame as a reality TV star and a model for H&M, Lane Bryant, and Guess Jeans, among others.
Further, the voluptuous blonde went from being a burger-bar server to becoming a supermodel and millionaire.
Profile of Anna Nicole Smith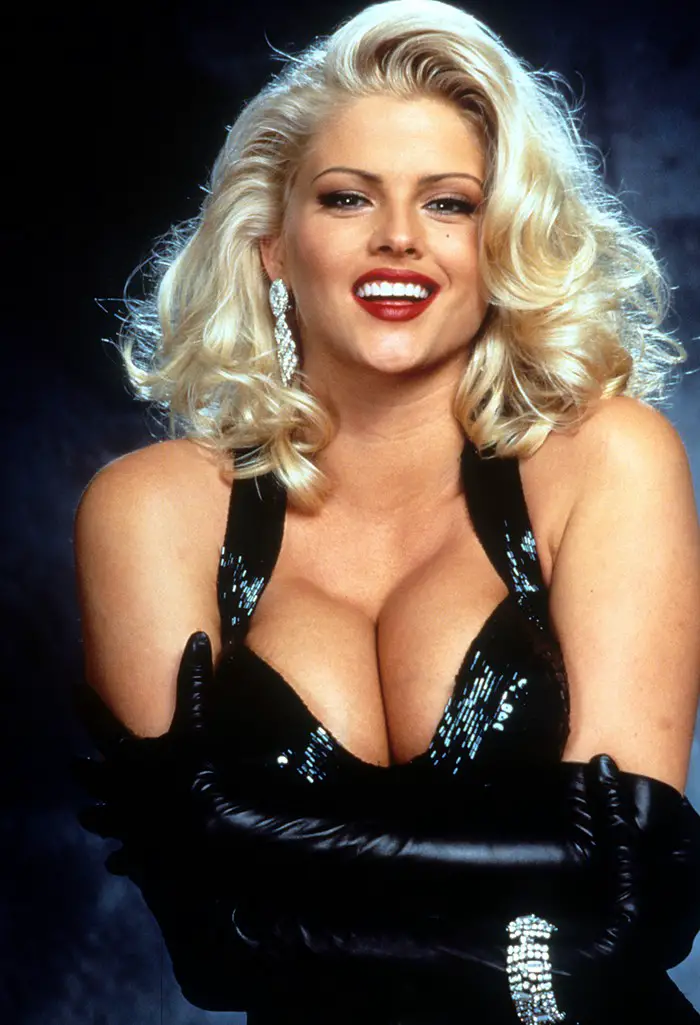 | | |
| --- | --- |
| Birth Name | Vickie Lynn Hogan |
| Popular As | Anna Nicole Smith |
| Birthdate | November 28, 1967 |
| Place of Birth | Houston, Texas |
| Gender | Female |
| Profession | Model, TV Persona & Actress |
| Nationality | American |
| Race / Ethnicity | White |
| Religion | Christianity |
| Education | High School Dropout |
| School | Mexia High School |
| Date of Death | February 8, 2007 |
| Place of Death | Hollywood, Florida, USA |
| Sun-sign | Sagittarius |
| Eye color | Blue |
| Hair Color | Blonde |
| Height | 5'10" (180 cm) |
| Marital status | Married |
| Parents | Virgie Arthur (Mother) & Donald Eugene Hogan (Father) |
| Siblings | 5 |
| Spouse | Billy Smith, J. Howard Marshall II & Howard K. Stern |
| Children | Daniel Smith & Dannielynn Hope Birkhead |
| Net Worth | $1 Million USD (Approx.) |
Anna Nicole Smith made a name for herself as a supermodel. In 1993, she was crowned Playboy's Playmate of the Year. Moreover, she married 89-year-old oil tycoon J. Howard Marshall II in 1994, but he died soon after. Meanwhile, Smith fought for a share of her late husband's inheritance for years. Accordingly, from 2002 to 2004, she hosted her own reality show. Sadly, Smith died in 2007 from an unintentional drug overdose.
Early-life & Family of Anna Nicole Smith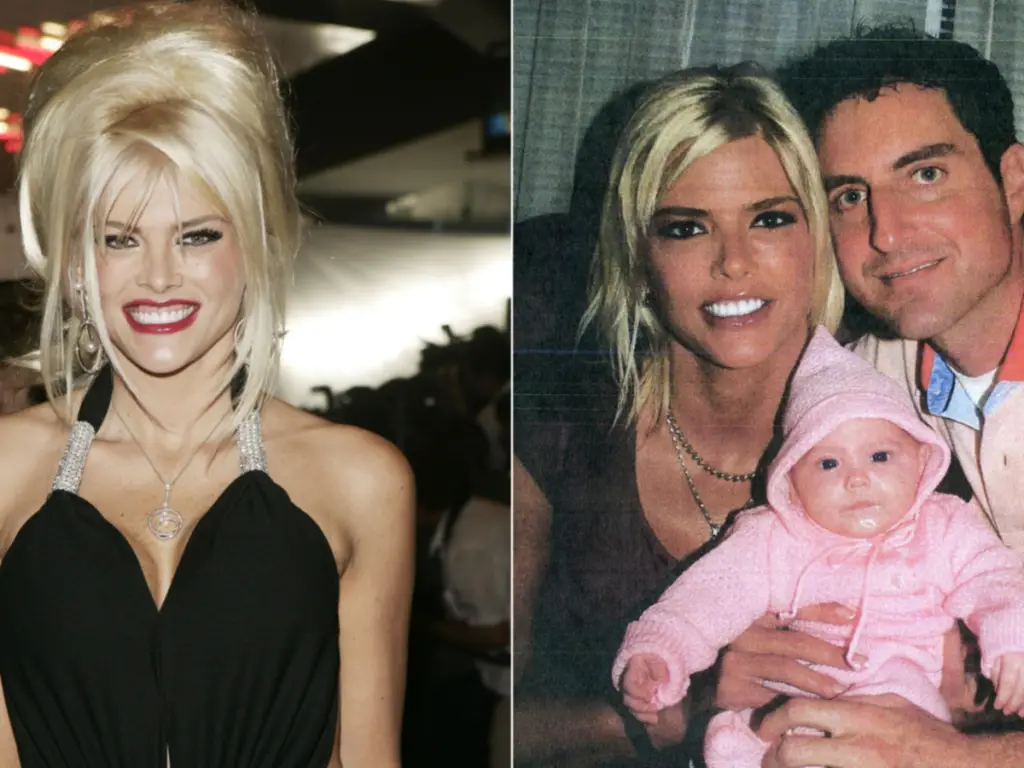 Anna Nicole Smith, originally, Vickie Lynn Hogan was born on November 28, 1967, in Houston, Texas. Smith's remarkable life began modestly in the little Texas town of Mexia, where she dropped out of high school at 17. She had a difficult childhood because her father, Donald Eugene Hogan, abandoned the family when she was an infant. Her mother and aunt were both there to guide her as she grew up. She also has five half-siblings, including Donna Hogan, who is her half-sister. Virgie Arthur, her mother was also a sheriff's deputy.
Smith worked at a neighborhood fried chicken shop as a teen. She also married Billy Smith, a local lad. With Billy, Smith had a son, Daniel, on January 22, 1986. The marriage, however, eventually ended in divorce. Smith, dissatisfied with small-town life, aspired to be the next Marilyn Monroe.
Life of Anna before Fame
Smith worked a variety of positions including as a Wal-Mart employee and a dancer before landing her big break. She went to work at a strip club in Houston. And, while working at a bar in 1991, Smith met Texas oil tycoon J. Howard Marshall II. She subsequently had a twist of fate of her own.
Smith's Playboy & Modeling Career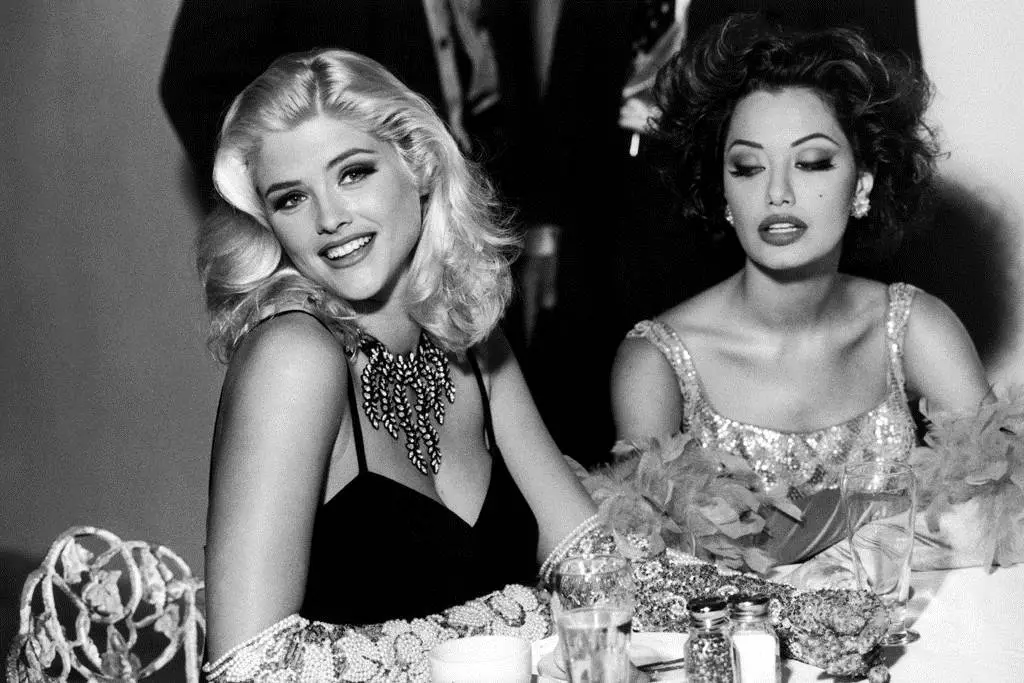 Smith got to pose for Hugh Hefner's popular adult magazine Playboy after mailing in images of her undressed to the magazine in 1992. Later that year, she debuted in advertising for the Guess fashion brand. Smith flaunted her incredible curves in print ads, looking eerily similar to her favorite icon, Marilyn Monroe.
The next year, Smith achieved a career milestone when she was chosen "Playmate of the Year" by Playboy magazine.
Anna's Career as an Actress & Media Personality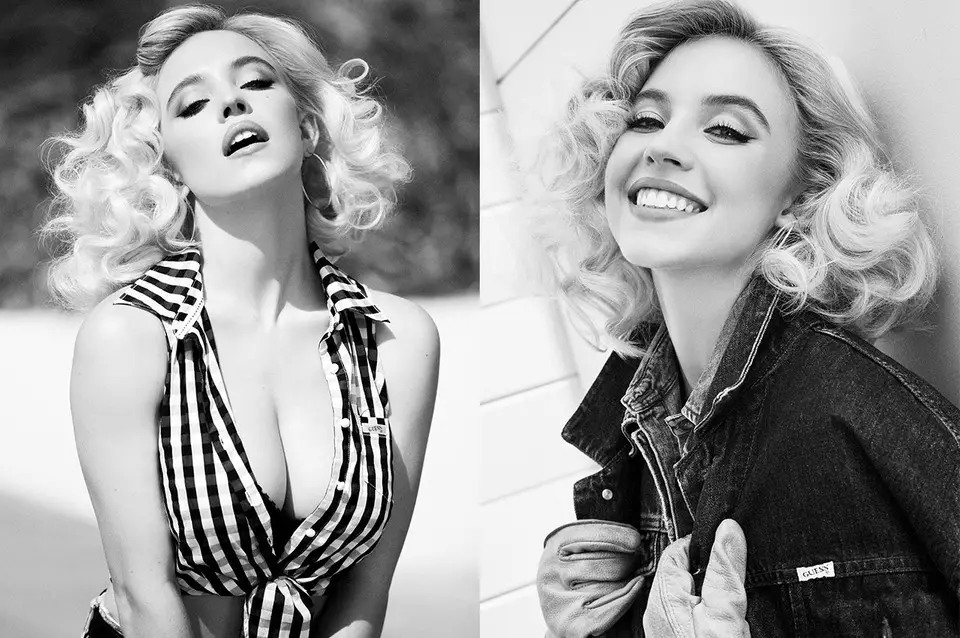 Smith used her popularity to acquire several minor film parts. Naked Gun 33 1/3: The Final Insult (1994), Be Cool (2005), and Illegal Aliens (2006) are among her credits. Daniel, her son, also assisted her on 'Illegal Aliens.'
In addition, a new series in 2002 gave television audiences an intimate peek at Smith and her wacky, quirky antics.
The Anna Nicole Show, a reality show, followed her everyday routine. Her attorney, Howard K. Stern, was frequently seen with her. Despite the fact that the show ended in 2004, Smith's appeal remained high in the United States.
Besides, Smith became a representative for a diet product line in 2003 after struggling with her weight on and off for years.
How was Anna Nicole Smith's Personality?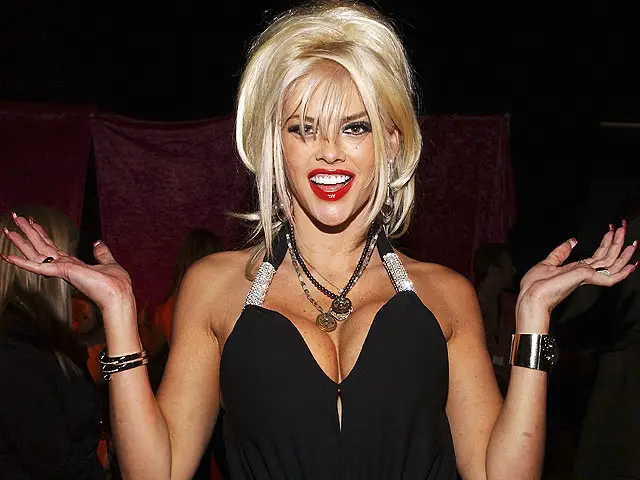 Smith drew a lot of attention from celebrity magazines and tabloids because of her seductive image. The public appeared to have an insatiable curiosity for the ups and downs of this supposedly cheerful blonde's life. Smith appeared unconcerned about the media's attention as well as criticism.
Accordingly, in 2005, she attended the 35th annual Los Angeles Gay, Lesbian, Bisexual, and Transgender Pride Parade as a supporter of homosexuals and lesbians.
Marriage & Relationship of Anna Nicole Smith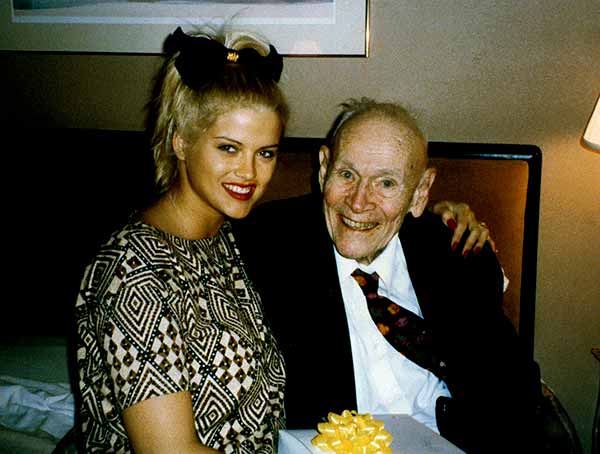 Smith tied the nuptial knots with Marshall in 1994. She was 26 and he was 89 at the time. Many people were startled by the age gap between the pair, and Smith was accused of merely wanting Marshall's massive fortune. According to insiders, immediately after the marriage, Smith left for Greece without her husband. Additionally, they were not really living together in Marshall's final days, and their relationship ended when Marshall died in 1995.
At the time, she was 26 and he was 89. The tremendous age difference between the couple surprised many, and Smith endured allegations of only being after Marshall's sizeable fortune. According to People magazine, the bride took off for Greece without her groom shortly after the wedding. The pair also weren't living together in Marshall's final days, and the unusual union ended with Marshall's death in 1995.
Anna's Fight for Fortune
An epic legal tussle erupted after her husband died merely 14 months after their wedding. Marshall allegedly offered Smith a portion of his inheritance, however he did not include Smith in his will. She fought her step-son, E. Pierce Marshall, in court for decades. Eventually, the dispute reached the United States Supreme Court in 2006, with the court's decision allowing Smith to collect money from her late husband's estate, although the case was still unresolved.
Personal Life of Anna Nicole Smith
While her professional life seemed to be on the upswing, Smith's private life was filled with conflicting emotions. She revealed her pregnancy in the summer of 2006. And, on September 7, 2006, she gave birth to a daughter in a hospital in Nassau, Bahamas. Dannielynn Hope was her daughter's name.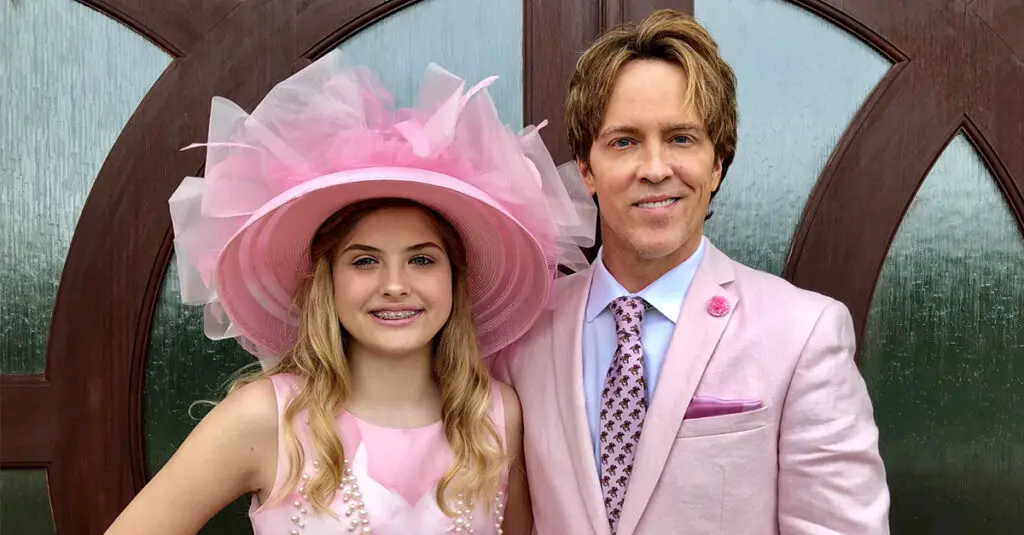 Unfortunately, Daniel, her 20-year-old son, died tragically on September 10, 2006. Moreover, merely three days after Dannielynn's birth, he died. as per reports, Daniel  also died from apparent narcotics overdose. Smith never really recovered from this tragedy. Smith found herself in the midst of a media frenzy, with reports of her son's demise airing on entertainment news shows nearly every day.
Furthermore, she became entangled in a paternity case involving her daughter. Photographer Larry Birkhead, her ex-boyfriend, alleged to be Dannielynn's father. However, Howard K. Stern, Smith's attorney, is the child's father, according to Smith, and he is mentioned on the birth certificate. Later that month, she and Stern exchanged vows during a small commitment ceremony.
Anna Nicole Smith's Cause of Death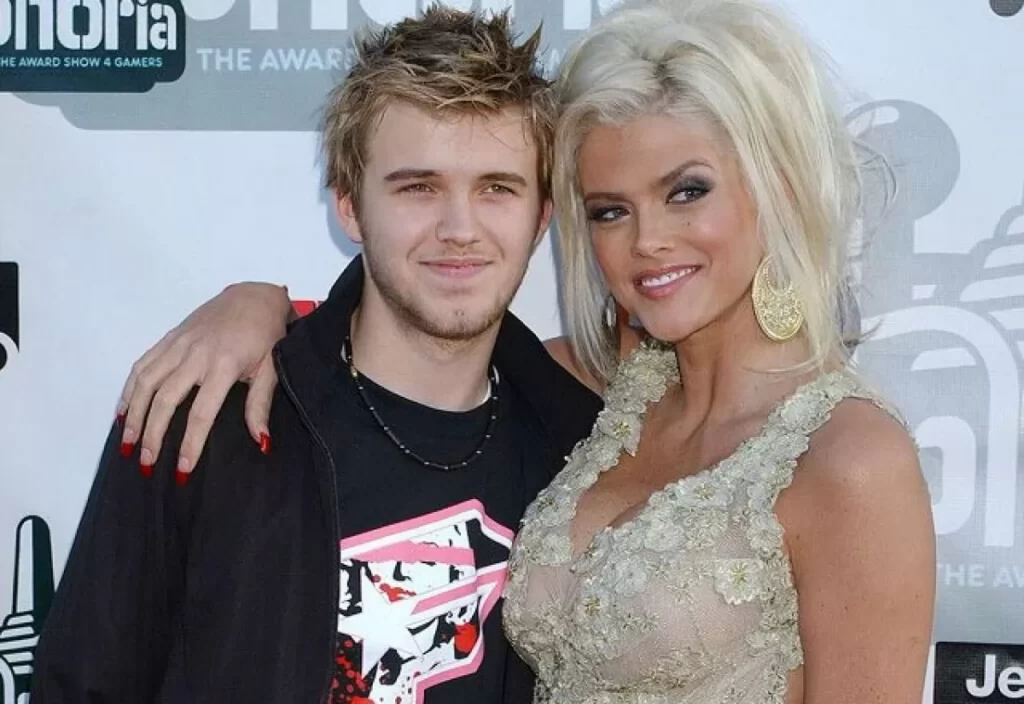 Smith was found unconscious in her hotel room at the Seminole Hard Rock Hotel and Casino in Hollywood, Florida, on February 8, 2007. She died at the age of 39. The cause of the reality star's passing was also a topic of debate, with investigators later revealing that it was an accidental drug overdose.
Smith had been on nine different medications in the days leading up to her death. Stern and two other people were later convicted of offenses related to her death. Stern was charged again in 2012 for his alleged part in supplying Smith's prescription medication abuse.
Aftermath of Anna Nicole Smith's Death
Smith made headlines around the world in both her life and death. Moreover, Hefner, the founder of 'Playboy' Magazine, paid her tribute.
Following Smith's death, there was widespread suspicion about her daughter's paternity, including one claim made by Zsa Zsa Gabor's spouse, Prince Frederick von Anhalt.
Finally, Larry Birkhead was confirmed as Dannielynn's biological father in April 2007 based on DNA test findings. Stern did not appeal the decision, and Birkhead was given legal custody of Dannieylnn.
Anna Nicole Smith's Legacy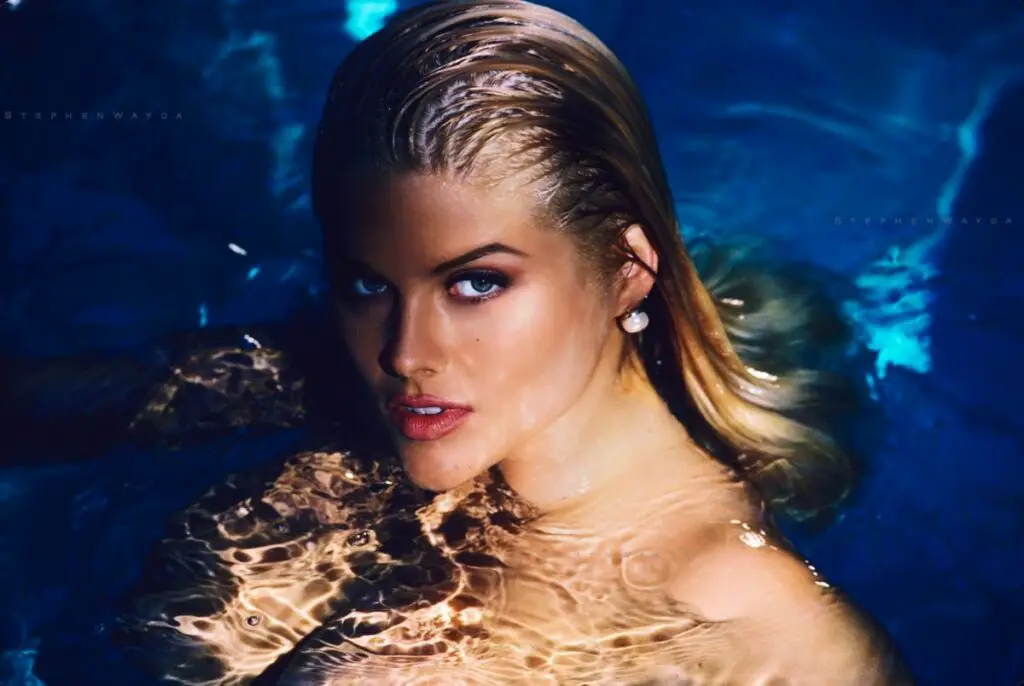 Smith was lauded for her journey to fame amidst so many personal struggles, despite being ridiculed by some for her extravagant demeanor. She has been compared to many of Hollywood's wonderful women who passed away young, including Jean Harlow and Smith's personal favorite, Marilyn Monroe.
To this day, Smith remains a source of immense interest and curiosity. Her life and untimely death have spawned plenty of publications, documentaries, and films. Smith's heartbreaking story was told in song in the opera 'Anna Nicole,' which premiered in London in 2011 to mainly excellent feedback. Additionally, 'The Anna Nicole Story', was released in 2013 on the Lifetime TV network.
Net Worth of Anna Nicole Smith
At the time of her death, the widely popular American model, actress, and television personality had a net worth of $1 million dollars.
Some Interesting Facts about Anna Nicole Smith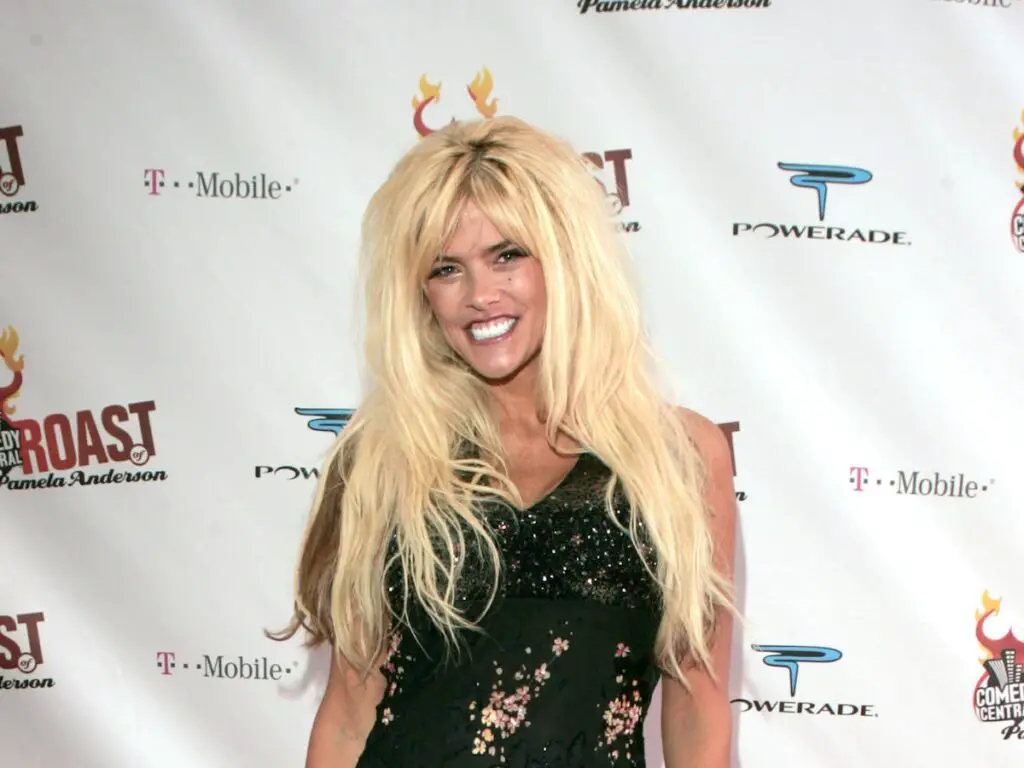 Smith was crowned Miss Republic of Cuervo Gold on April 28, 1998.
Virgie Arthur, her mother was a sheriff's deputy.
Moreover, Smith was raised by her single mother Virgie and aunt Elaine.
Also, Anna was an outspoken advocate of gays and lesbians who marched in pride parades.
Further, Marilyn Manroe used to be her inspiration.
Smith's journey to stardom was among the most famous rags-to-riches stories in American history.