Alyssa Lopez, who was born and raised in Sarasota, Florida, characterizes herself as snarky, smart, and an extrovert. She is one of Big Brother's 16 competitors. Alyssa is a swimwear designer who is 24 years old.
She, on the other hand, prefers to keep her family private and out of the spotlight. Alyssa attended State College of Florida-Manatee-Sarasota after graduating from Braden River High School, where she earned an Associate of Arts degree.
She then went on to earn a Bachelor of Science in Broadcast Production from the University of South Florida. Alyssa has had an eventful life. She has her own license to operate an unmanned aircraft or drone, in addition to being featured on a Hooters Billboard and a Taxi Top.
Let's have a look at her amazing career path after such an eventful start to her life, shall we?
Profile Summary
| | |
| --- | --- |
| Name | Alyssa Lopez |
| Age | 24 years old |
| Hometown | Sarasota, Florida |
| Current City | Sarasota, Florida |
| Nationality | American |
| Height |  5' 6"  |
| Weight |  49 kg  |
| Education | Bachelor's Degree in Broadcast Production. |
| Occupation | Swimwear Designer |
| Instagram | alooopezzz |
Big Brother
Alyssa discussed her strategy for winning the game this year, which is to win the very first HOH. 
"I think the first HOH is the most important one. I would then be able to align myself with powerful physical and mental players, but I'd also try to make a final two alliance with someone outside of that. That way I can see the game from all angles. I think my social game is what will help me the most. I am very outgoing, understanding, and comforting. Houseguests will want to talk to me about their thoughts on other Houseguests and I will use that to my advantage by having a lot of people trust me".
She says "I am most excited to just live out my number one bucket list goal. I have religiously watched Big Brother since I was 11 years old and I have applied four times. I have a photo of the Big Brother logo on my vision board. It will also be exciting to meet new people around the U.S. and live somewhere different then Sarasota. I have never lived outside of Sarasota in my life".
Jessica and Cody from Season 19 are without a doubt her favorite Houseguest couple.
Boyfriend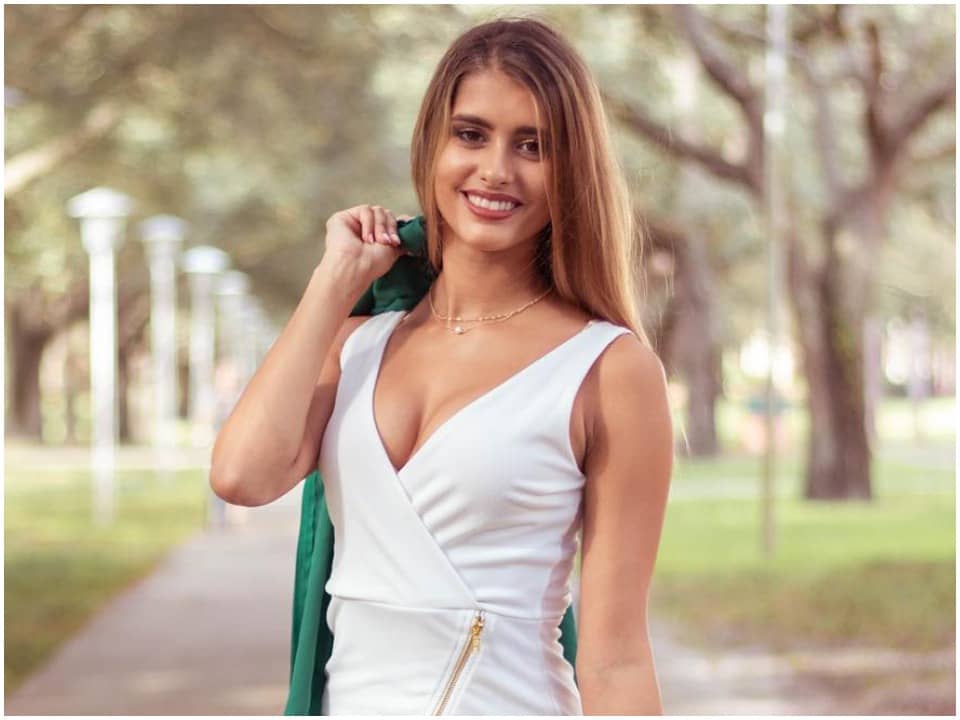 Because Alyssa prefers to keep her relationship life private, little is known about her love partner. Her social media, however, suggests that she is in a relationship with Lew Evans.
The couple shared multiple photos of themselves on social media, and it appears that they were trapped together during the nationwide Covid-19 lockdown.
However, there haven't been any recent photos of the two together, so it's unknown if they're still together. Still, with all she has accomplished at her age, Alyssa Lopez is an inspiration to us, and we wish her the best in the years ahead.