Who is Victoria Arlen?
Victoria Arlen is a well-recognized former American Paralympic swimmer, actress, model, speaker, and celebrated television personality. Remarkably, Arlen went on to claim a gold medal in Paralympic swimming and is now an ESPN presenter despite being diagnosed with two rare and debilitating developmental defects.
Profile of Victoria Arlen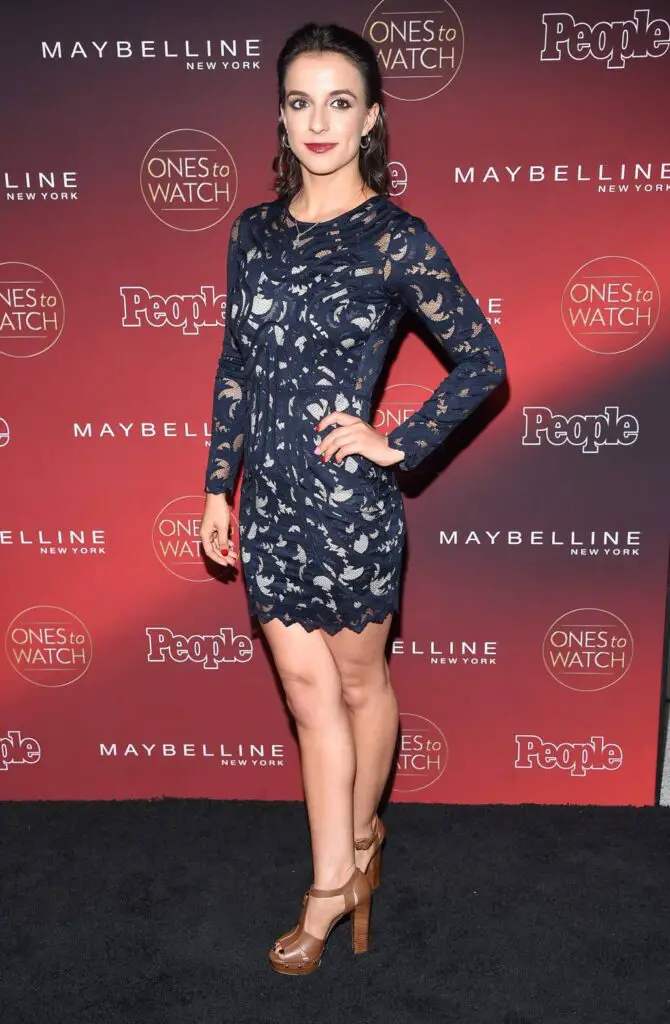 | | |
| --- | --- |
| Full Name | Victoria Arlen |
| Popular As | Victoria Arlen |
| Birthdate | 26th September, 1994 |
| Place of Birth | Exeter, New Hampshire, USA |
| Gender | Female |
| Profession | Television Personality, Actress, Speaker, Model, Athlete, Paralympian Swimmer |
| Nationality | American |
| Race / Ethnicity | White |
| Religion | Christian |
| Education Qualification | Graduate |
| Institution | Exeter High School |
| Sexual Orientation | Straight |
| Age | 27 Years Old |
| Sun-sign | Libra |
| Eye color | Brown |
| Hair Color | Brown |
| Height | 5'7" (170 cm) |
| Marital status | Unmarried |
| Parents | Jacqueline (Mother) & Larry Arlen (Father) |
| Siblings | 3 |
| Boyfriend | Undisclosed |
| Children | None |
| Net Worth | $300k USD |
Early-life, Education & Family Background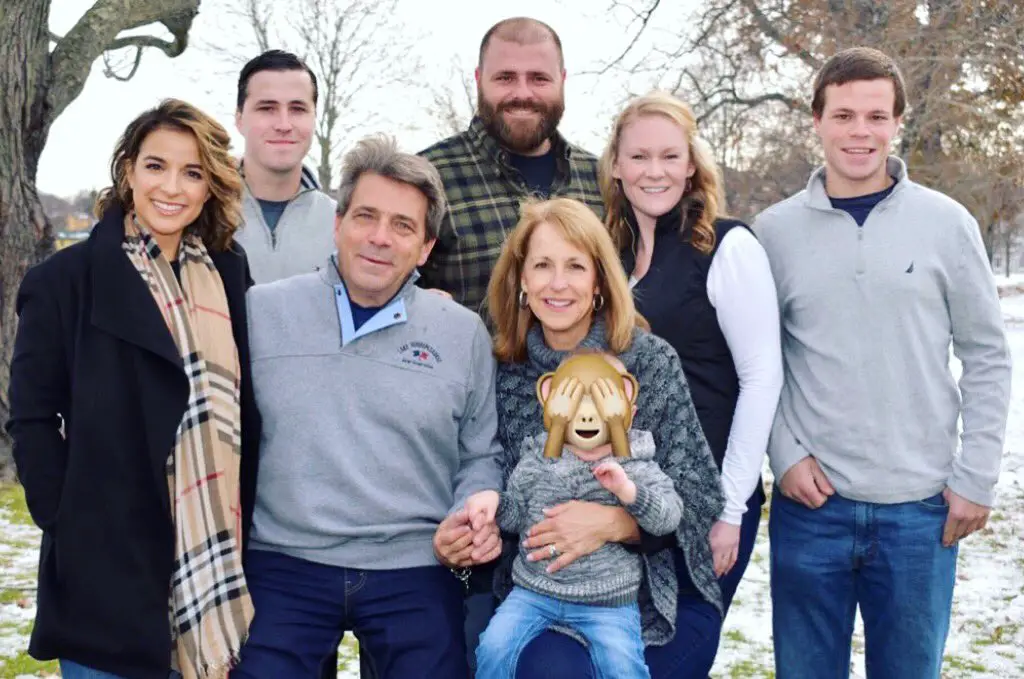 Victoria Arlen was born in Boston, Massachusetts, on September 26, 1994, to parents Jacqueline and Larry Arlen. Besides, she is one of triplets and was born as the only daughter as among the triplets. In addition, she also has an older brother. Apparently, her enjoys hockey, and all of her brothers grew up playing it.
Despite being born in Boston, Massachusetts, Arlen grew up in Exeter, New Hampshire, and attended Exeter High School. Specifically, she resumed high school following missing five years of schooling and eventually graduated in three years.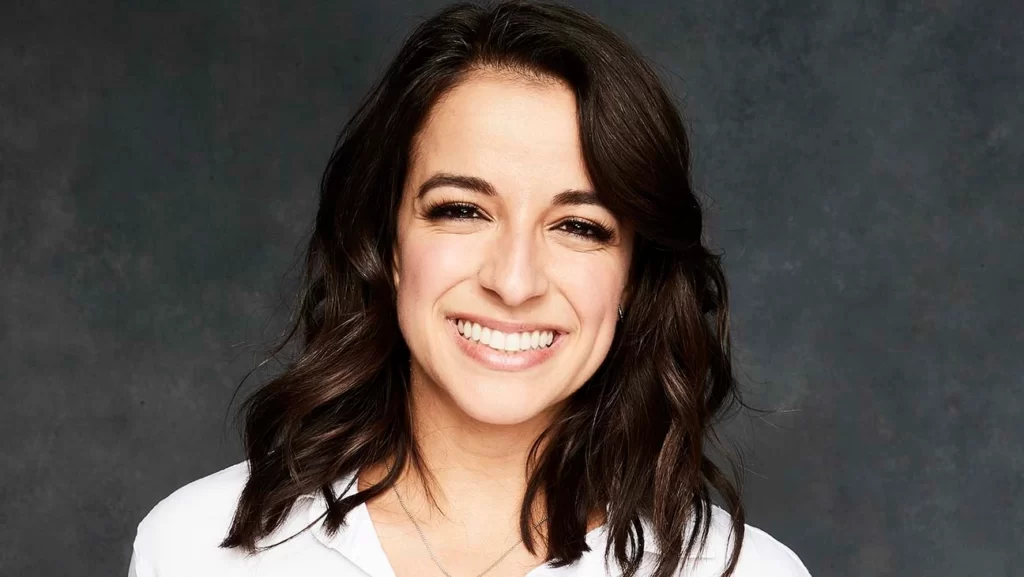 As per verified reports, Arlen's spinal column was inflamed at the age of 11 due to a rare neurological illness called transverse myelitis. Additionally, she also developed acute disseminated encephalomyelitis, a rare inflammatory condition that caused inflammation in the brain and spinal cord. Soon-after, Victoria quickly lost her ability to talk, eat, walk, and move in this unprecedented situation. Subsequently, she went into a vegetative condition, from which she was regarded to be unlikely to recover.
Following this, Arlen was practically "non-living" for four years. Accordingly, she was able to think and feel, but not to do anything else. Doctors said she had a little chance of survival, however she miraculously survived. Likewise, she was able to make modest motor movements and speak by 2010.
Triumph over Disability & Olympics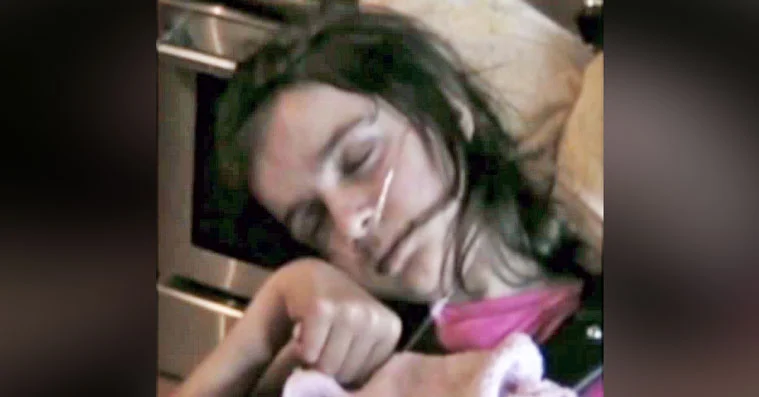 Arlen's narrative of triumph over adversity is inspiring. Apparently, she was afflicted with Transverse Myelitis and Acute Disseminated Encephalomyelitis when she was 11 years old. As a consequence, she was soon unable to speak, eat, walk, or move. Moreover, the Doctors had cast her off as a lost cause after she lapsed into a vegetative condition.
Arlen was "stuck" inside her own body for nearly four years, fully aware of what was going on but unable to move or communicate. Meanwhile, the Doctors said Arlen had a slim chance of survival and that rehabilitation was unlikely, but Victoria wasn't ready to lose hope. Remarkably, she began the practically impossible fight back to life in 2010, after nearly four years, learning how to speak, eat, and move all over again.
Subsequently, Arlen beat the odds once more in the spring of 2016 when, after nearly a decade in a wheelchair paralyzed from the waist down, she was able to learn to take one step at a time and eventually walk again.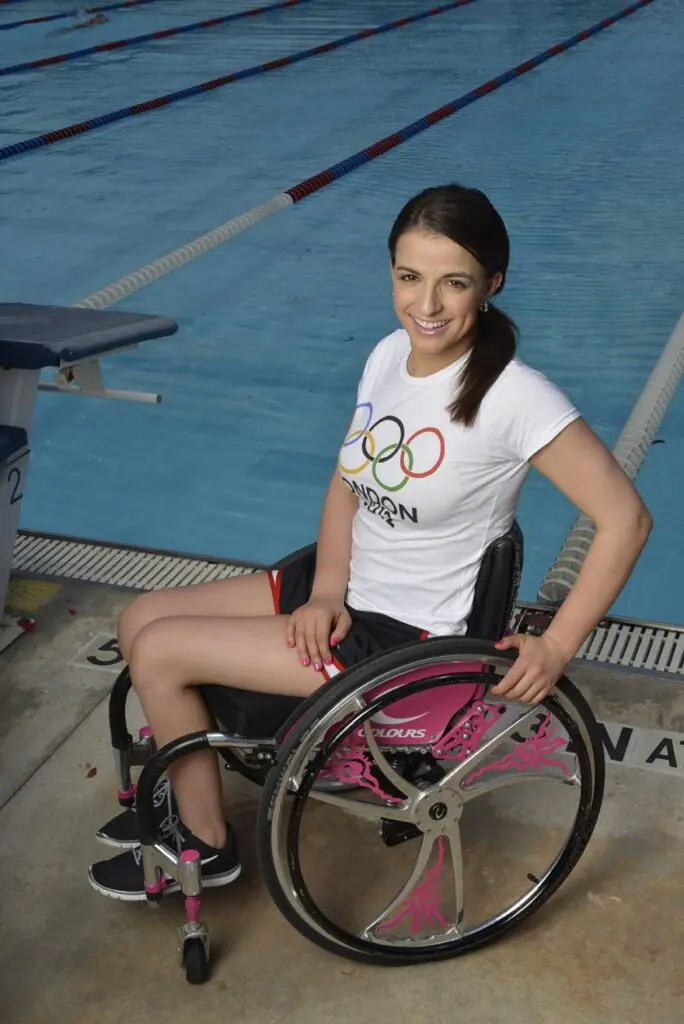 Thereafter, Victoria Arlen competed in the women's swimming event at the 2012 Summer Paralympics in London, just two years after her surgery. Nonetheless, she qualified for the 2012 Summer Paralympics in London as a member of Team USA in June 2012, following a world record-breaking performance at the 2012 Summer Paralympics US swimming trials. Incredibly, she won four medals in London; one gold in the 100-meter freestyle event in a new world record time, as well as three silver medals in the 50-meter, 400-meter, and 4100-meter freestyle relay events.
Despite her astonishing recuperation, Arlen was judged ineligible to compete in the 2013 Paralympics. This was because she did not present significant proof of a persistent handicap, she was judged unable to compete in the Paralympics in 2013.
Victoria Arlen's Professional Career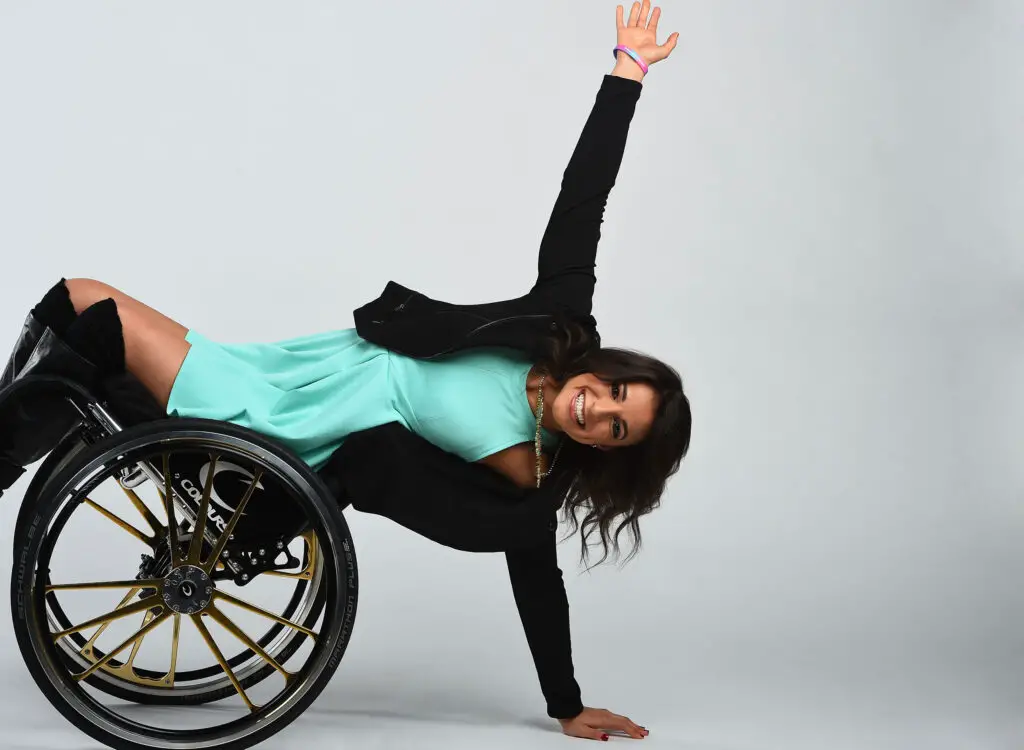 During her rehabilitation, Victoria Arlen went on to become a successful motivational speaker, actress, model, and an accomplished competitive swimmer. Moreover, Arlen has also set a number of additional world, American, and Pan American records.
Besides, she learnt to dance in less than a year and a half as a contestant on ABC's "Dancing with the Stars" 25th season in fall of 2017, making it to the top five before being eliminated. Meanwhile, Valentin Chmerkovskiy, a professional dancer, was her partner. In addition, her autobiography book, "Locked In" was published in 2018, and ESPN Films debuted a "30 for 30" based on her true autobiography in April 2018. Eventually, she joined ESPN as the on-site journalist and serves in association with the ESPN till date.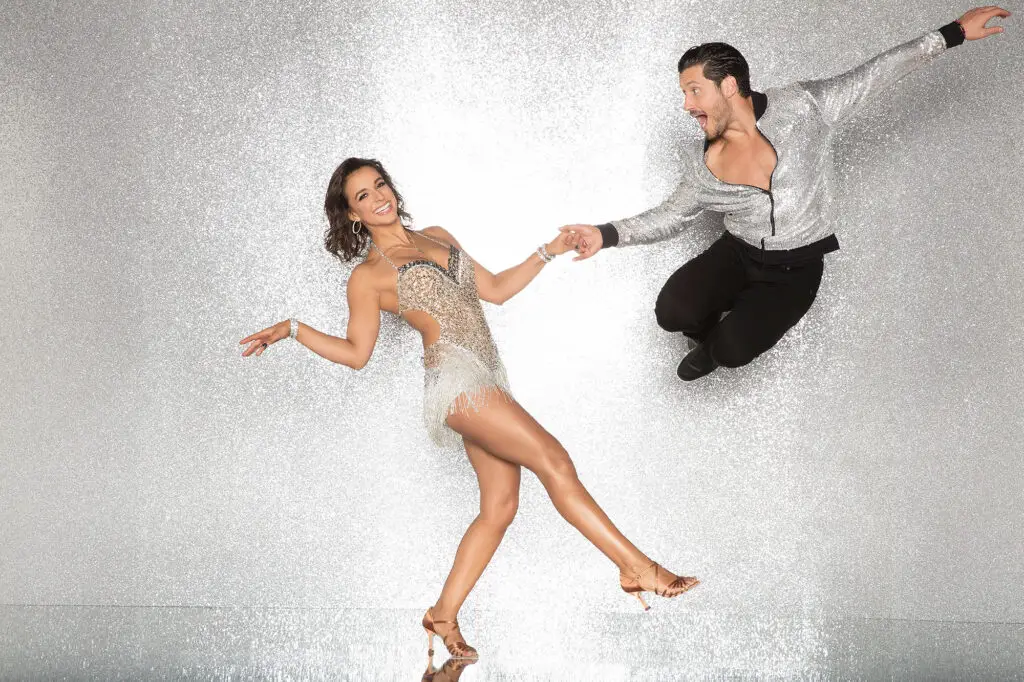 Since then, Arlen has dabbled in a range of entertainment and cultural endeavors. She's dabbled in modeling and acting, and she's a motivational speaker for others facing similar challenges. Specifically, she has appeared on chat shows such as Access Hollywood, Megyn Kelly Today, and The Ellen DeGeneres Show, to name a few. And in 2020, Arlen co-hosted American Ninja Warrior Junior, a reality show featuring youngsters who compete in sports.
In parallel, Arlen is also serving out her passion of assisting others as the Founder and Co-Chair of "Victoria's Victory Foundation". Apparently, it is a nonprofit that helps people with mobility issues achieve their own personal triumph.
Victoria's Journey with ESPN
At the 2015 Special Olympics World Games in Los Angeles, the Paralympian gold medalist Victoria Arlen made her ESPN television debut as a features venue reporter. Particularly, she became one of ESPN's youngest regular correspondents when she was hired at the age of 20.
Besides, she has also served as a stand-in host for First Take. She is also a reporter for the X Games and the Special Olympics. In addition, she has also covered the Invictus Games and the SEC Network's swimming and diving coverage, among other projects.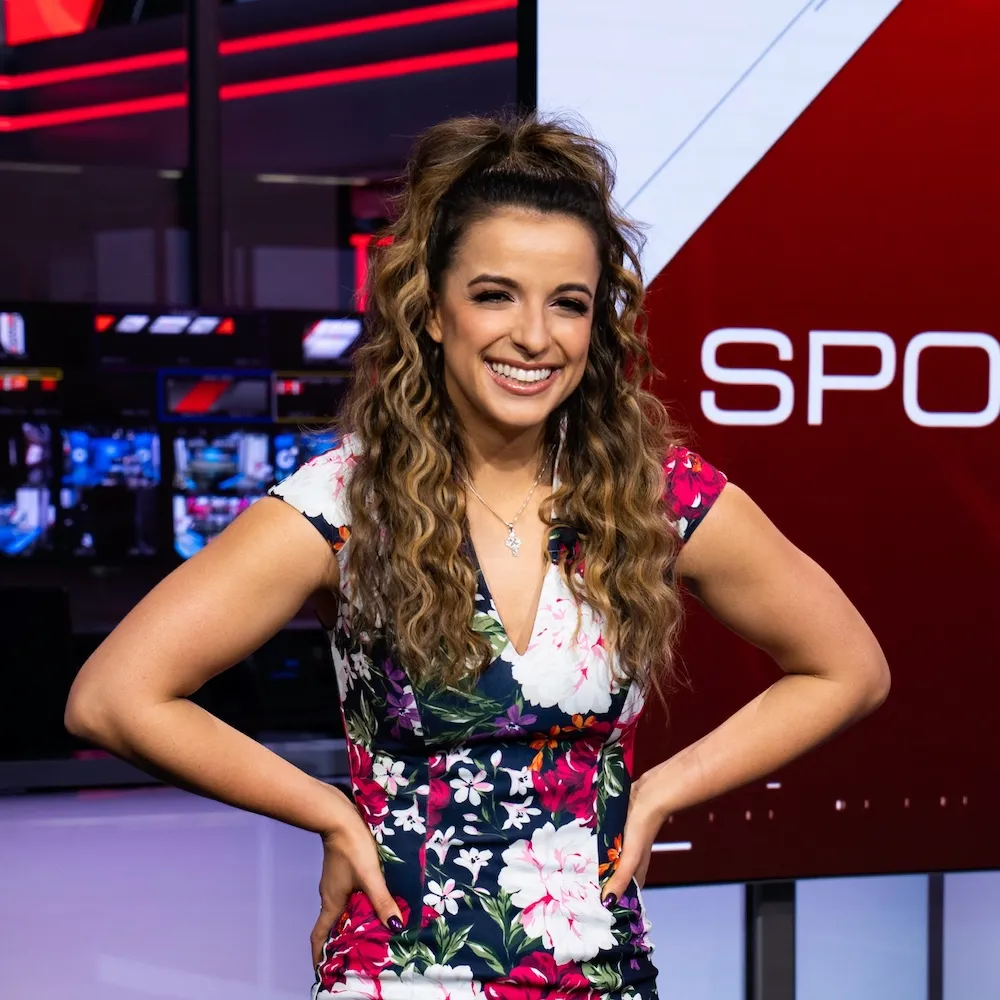 Furthermore, she is also a co-host of American Ninja Warrior Junior, in addition to her work with ESPN. In December 2015, she joined ESPN as the network's youngest on-air presenter. She learned to walk a year later after being wheelchair-bound for over a decade. However, she took a break from acting to pursue a career in sports-casting. Arlen started off as an ESPN features reporter before moving up to a more prominent role as a host and reporter.
Additionally, she's hosted SportsCenter on television, internationally, and on Snapchat, as well as ESPN digital shows like SportsNation, Hoop Streams, TUF, and Caps Off. She can be seen on "SportsCenter Right Now" on a regular basis.
Arlen's Personal-life & Relationships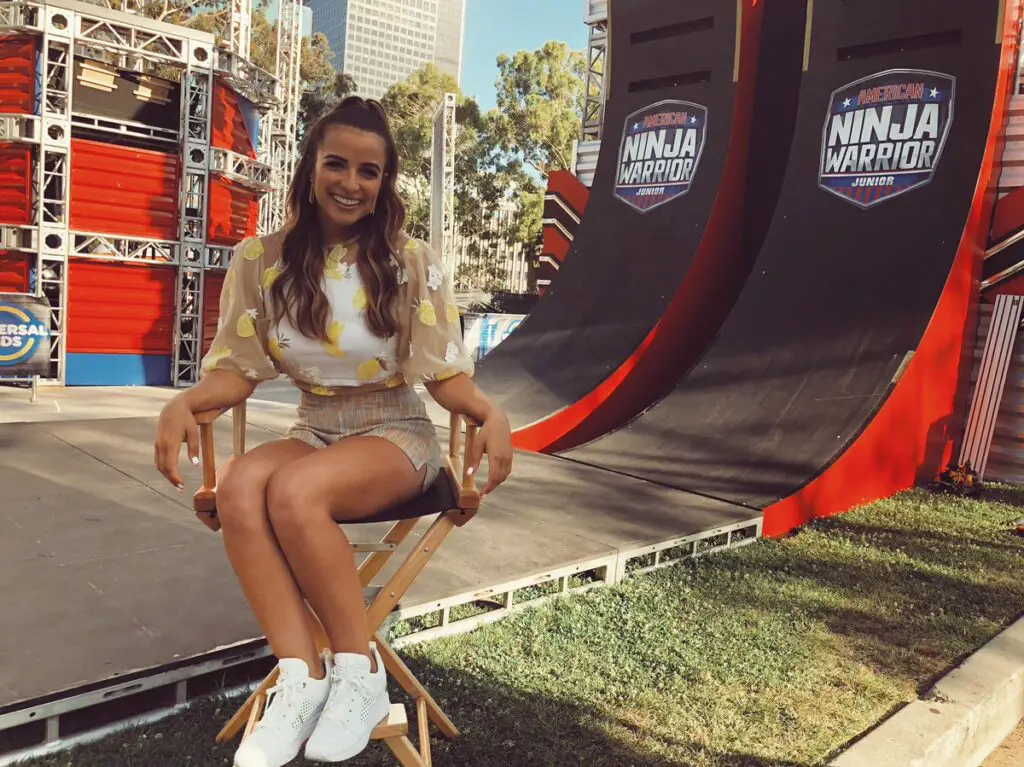 Arlen keeps a low profile when it comes to her personal life and relationships, just revealing a few details here and there. Furthermore, there is no verifiable information about her past or current relationship status. She is, however, unmarried and has no children as of yet.
Physique
Once a debilitated person, she now stands on her own feet and actively participates in physical activities. In addition, also has a well-toned figure and stands at 5 feet and 7 inches (170 cm) tall. In the meantime, her hair as well as her eyes is brown.
Social Media Handles of Victoria Arlen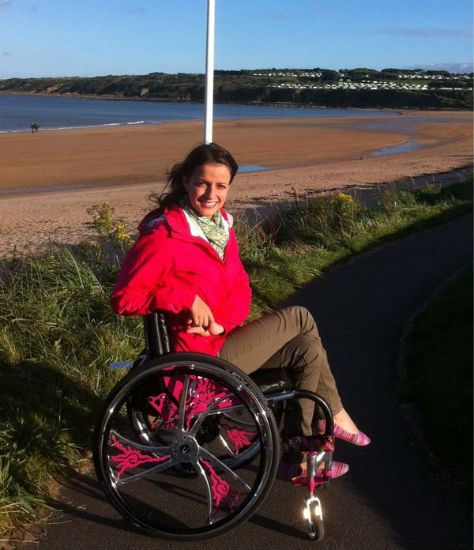 Victoria Arlen is an inspiration as well as a media sensation. Likewise, she has an impeccable presence on various social media platforms. As of 2022, she has over 101k followers on her personal Instagram account and has amassed 40k on her Facebook page. Her Twitter account, meanwhile, has over 25.7k followers.
Net Worth of Victoria Arlen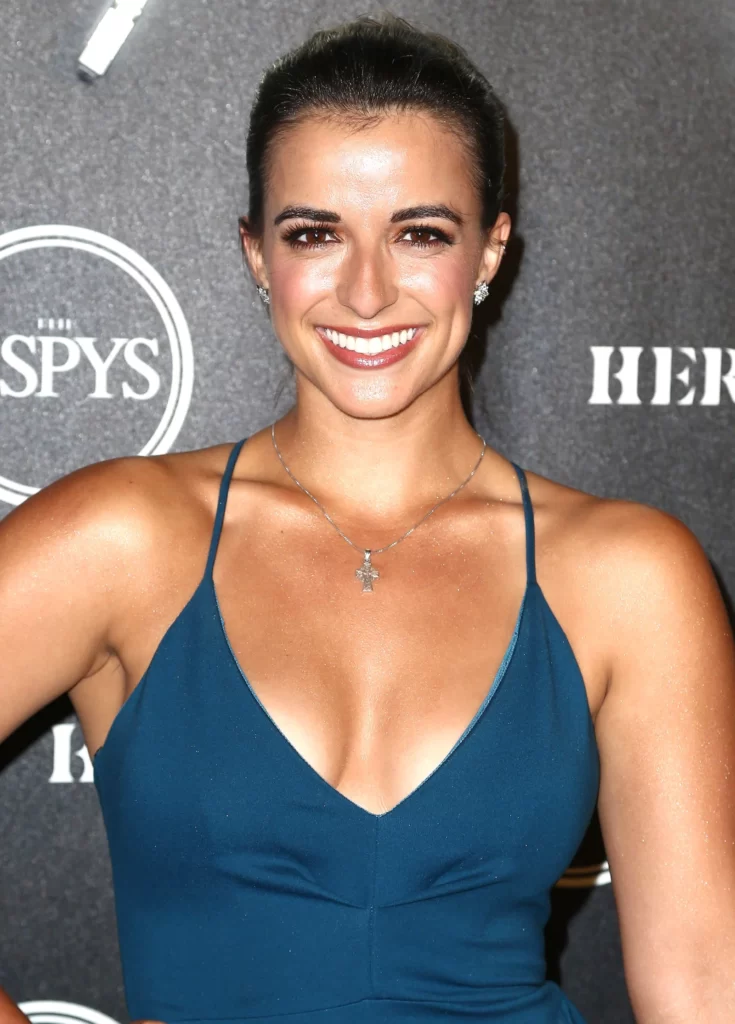 Veronica Arlen is a well-known ESPN anchor who has been a successful sportscaster for many years. Reportedly, she is claimed to have a net worth of $300,000 as a TV personality and host from the United States as of 2022. Besides, she also receives additional compensation for her appearances as a sports pundit on radio and television.
Arlen is a regular ESPN host who earns a significant of money. Meanwhile, ESPN anchors are said to earn $85,000 a year, or $41 per hour, when they work. Arguably, this is 76 percent higher than the national average for all Reporters, which is $38,000, and 33 percent higher than the national average for all working Americans.