Who is Tyler Norris?
Tyler Norris is an American entrepreneur and former collegiate athlete hailing from Rio Grande, New Jersey who has recently made his debut in the television as a contestant on the 19th season of "The Bachelorette". He has successfully impressed the audiences and won praise since his appearance as a contestant on "The Bachelorette".
Since the announcement of his participation on the hit television series, Tylaer Norris has been gaining media notoriety. Accordingly, the series 'The Bachelorette' premiered on ABC on July 11, 2022. Meanwhile, Norris; who is uncommitted at the moment, hopes to meet the love of his life with the help of the TV show.
Besides being a reality television star, Norris is also a well-versed entrepreneur. He is in-fact the owner of a small business and the proprietor of "Spirit Ball", which has its U.S. headquarters in Wildwood, New Jersey.
Profile of Tyler Norris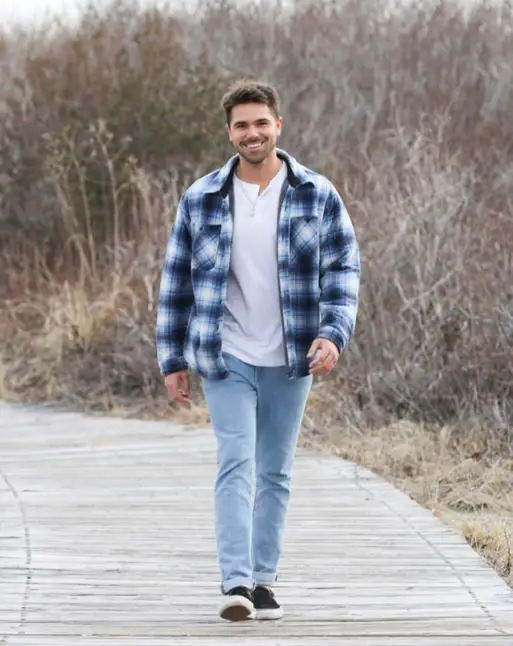 | | |
| --- | --- |
| Full Name | Tyler Norris |
| Popular As | Tyler Norris |
| Birthdate | 21st June, 1996 |
| Place of Birth | Wildwood, New Jersey, USA |
| Gender | Male |
| Profession | Entrepreneur & Reality TV Personality |
| Nationality | American |
| Race / Ethnicity | Undisclosed |
| Religion | Undisclosed |
| Education Qualification | Graduate |
| University | Cabrini University |
| Sexual Orientation | Straight |
| Age | 26 Years Old |
| Sun-sign | Undisclosed |
| Eye color | Hazel Brown |
| Hair Color | Brown |
| Height | 5'11" |
| Marital status | Unmarried |
| Parents | James Norris III (Father) & Tammy Norris (Mother) |
| Siblings | Jimmy Norris & Brendan Norris |
| Girlfriend/Boyfriend/Spouse | Undisclosed |
| Children | None |
| Net Worth | $250k USD |
Tyler Norris is an American entrepreneur who is in people's eyes after competing on season 19 of The Bachelorette. Tyler is a participant on The Bachelorette, an American reality dating television program which premiered on ABC on July 11, 2022. 'The Bachelorette" is a popular American reality dating game TV program which had its television debut on the ABC network on January 8, 2003.
Early-life, Education & Family Background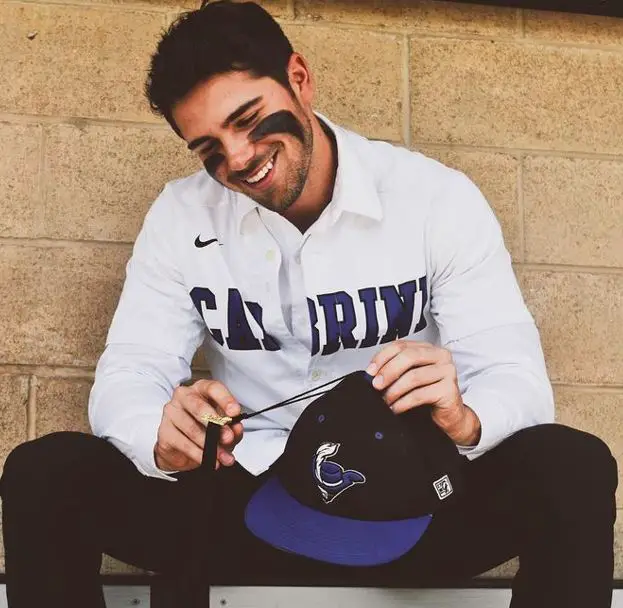 Tyler Norris was born in Wildwood, New Jersey, on June 21, 1996 to parents James Norris III and Tammy Norris. As of 2022, Tyler is 26 years old. In addition, he has two brothers named Jimmy Norris and Brendan Norris who he grew up with in a loving home. He currently resides in Wildwood, New Jersey, but his hometown is Rio Grande, New Jersey. Beside this, additional information regarding his family members as well as family background have not been disclosed.
In terms of his educational credentials, Tyler received his education from Wildwood Catholic High School in North Wildwood, New Jersey. During his undergraduate studies, he minored in Exercise Science. Following his high school graduation, he later enrolled at Cabrini University, where he majored in exercise science and received his Bachelor of Science (BS) in business management.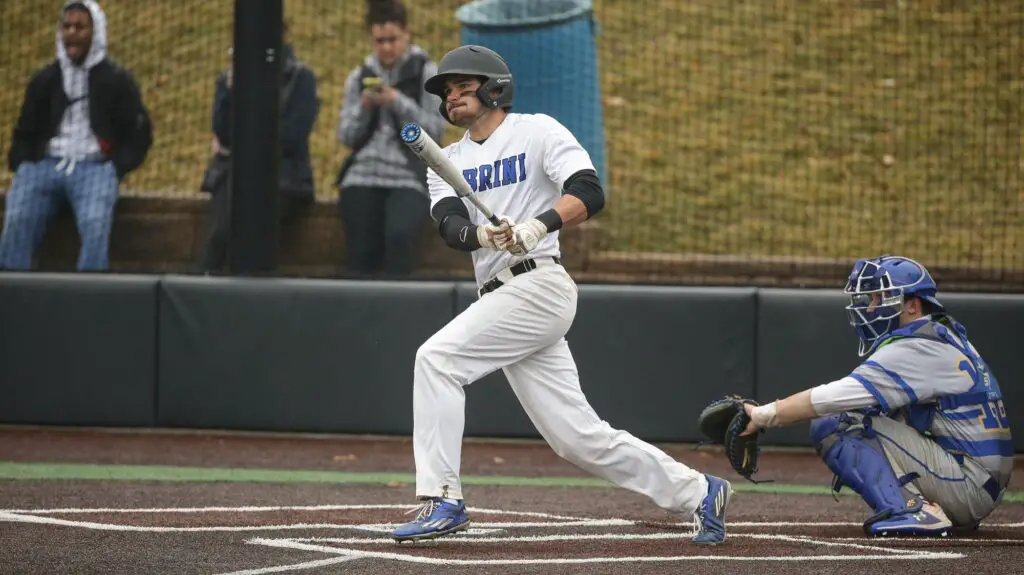 In the meantime, Tyler participated actively in the college baseball program and represented the Cabrini University Cavaliers as an outfielder and right-handed pitcher. He played baseball for the Cabrini Cavaliers in college, and in 2017 he was recognized as an outfielder who made All-CSAC Honorable Mention. Moreover, he also served as a game staff member at Cabrini University. Nonetheless, he has also been listed as an outfielder on the All-CSAC Honorable Mention team.
Tyler Norris's Professional Career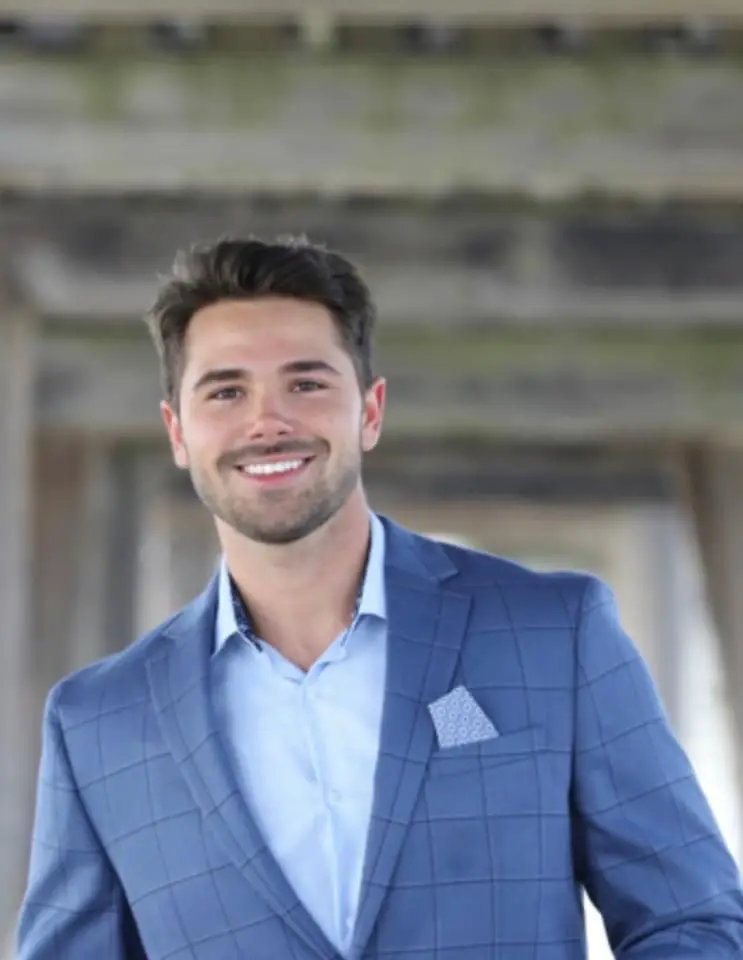 At the very beginning of his career, Norris formerly worked as a games operator and for Enterprise Rent-A-Car and BoxIt-Fitness. Regardless, Norris became a successful business-owner. He currently owns and manages "Spirit Ball", which is situated in Wildwood, New Jersey. Moreover, the store was founded by him in May 2021. Reportedly, he served as the manager and a fitness instructor at Boxlt Fitness before starting his own company in May 2021.
Prior to that, he had held positions as a salesperson, game staff, sports surface supervisor, and construction worker. He began working at Cabrini University in September 2018 and remained there as a game staff member until his leave in January 2020. He had previously worked for Boardwalk Games where he held the positions of salesman and manager of the games operators.
Apparently, Tyler spent more than a year working at Rio Grande-based Enterprise Rent-A-Car before launching his own company in May 2021. He had also previously spent several months working at BoxIt Fitness as a manager and fitness instructor. Besides, Tyler has worked as a salesman and a games operator manager at Boardwalk Games, according to his LinkedIn profile. From June 2017 through August 2018, he was a Sports Surfaces Supervisor and Director at Sport Surfaces and Equipment Rentals. Before that, he working for JBT Aluminum in June 2016 as a construction worker.
Tyler & The Bachelorette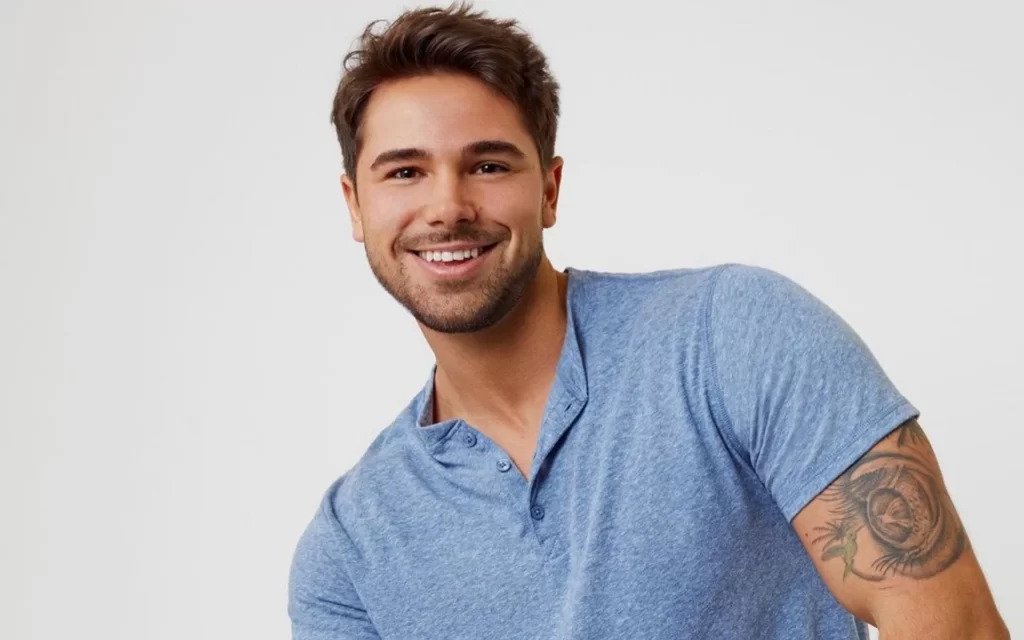 Tyler Norris is a participant in season 19 of The Bachelorette, which premiered on ABC on July 11, 2022. Meanwhile, Jesse Palmer will serve as the host of "The Bachelorette" season 19, which will feature two bachelorettes named Gabby Windey and Rachel Recchia. Likewise, the final cast of 32 guys for the show was revealed on June 7, 2022, and the Rio Grande, New Jersey native is one of them. Apparently, Tyler himself had announced his participation on the hit TV franchise via his personal Instagram handle.
Additionally, on March 26, 2022, the first episode of this reality dating series was filmed in Los Angeles alongside Bruges, Amsterdam, Le Havre, and Portsmouth. Moreover, the two women from the 26th season of "The Bachelor" are featured in the program: ICU nurse Gabby Windey from O'Fallon, Illinois, and flight instructor Rachel Recchia from Clermont, Florida. Reagrdless, the two women were semifinalists on Clayton Echard's season of the Bachelor, but Susie Evans ultimately prevailed as the series' winner.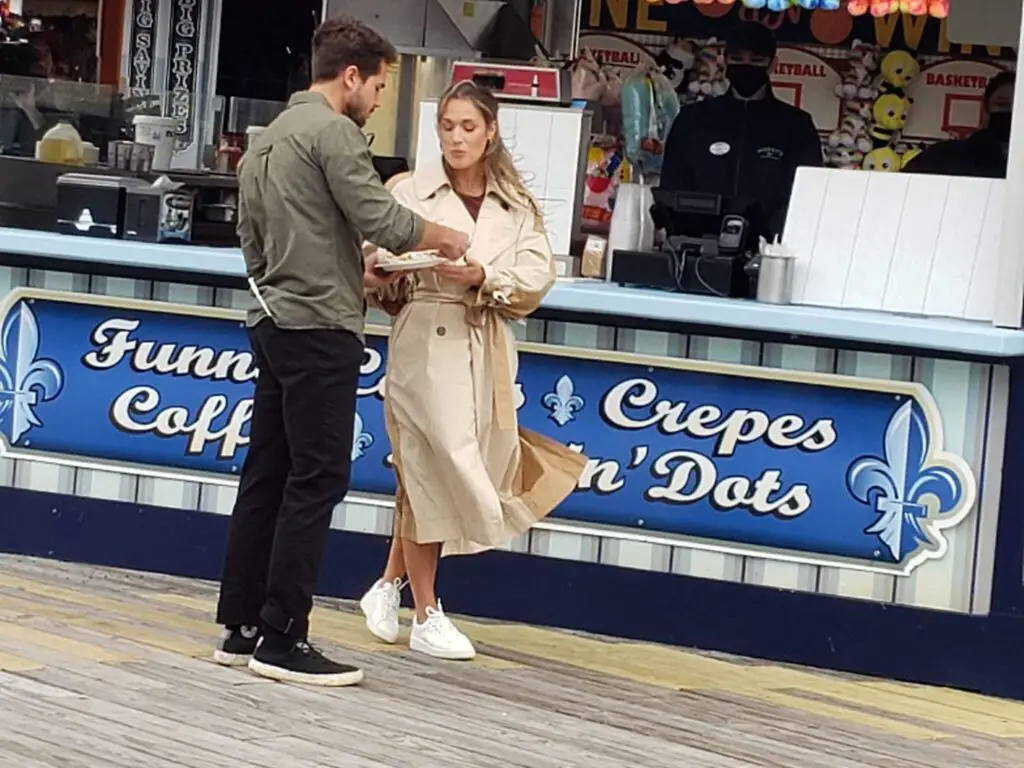 During the After the Final Rose special of the 26th season of The Bachelor on March 15, 2022, the show's host Jesse Palmer revealed Rachel and Gabby Windey as the 19th season's lead Bachelorettes. In the meantime, the presence of two lead Bachelorettes on the same ABC reality show is a first in the program's history.
Norris's Personal-life & Relationships
Norris is single and unmarried as of August 2022. Accordingly, he is searching for possible love interest in the 19th season of the ABC reality dating series 'The Bachelorette'. Specifically, his ideal partner is described in his ABC Bio as entertaining, dependable, open-minded, and eager to visit him at home and get to know his great and caring family.
Further, it has been mentioned that Tyler is looking for someone who will be upfront and honest with him about her thoughts, with no unpleasant surprises. And, he is described as the type of guy who will give it his all if there is a connection.
Physique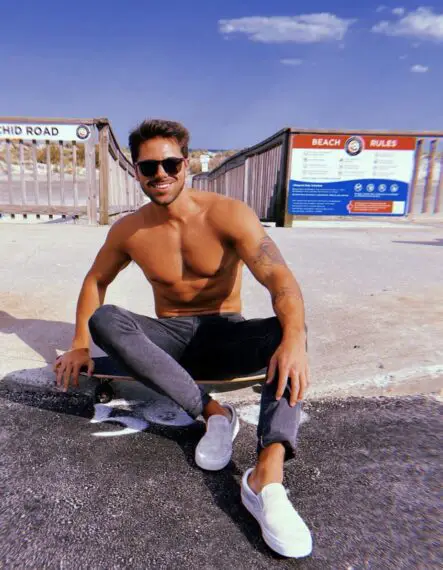 Tyler Norris is a very good-looking man with attractive physique and charming demeanor. He stands tall at an impressive height of 5 feet 11 inches (180 cm) and weighs around 70 kilograms. In addition, he has hazel-brown eyes and brown luscious hair.
Social Media Handles of Tyler Norris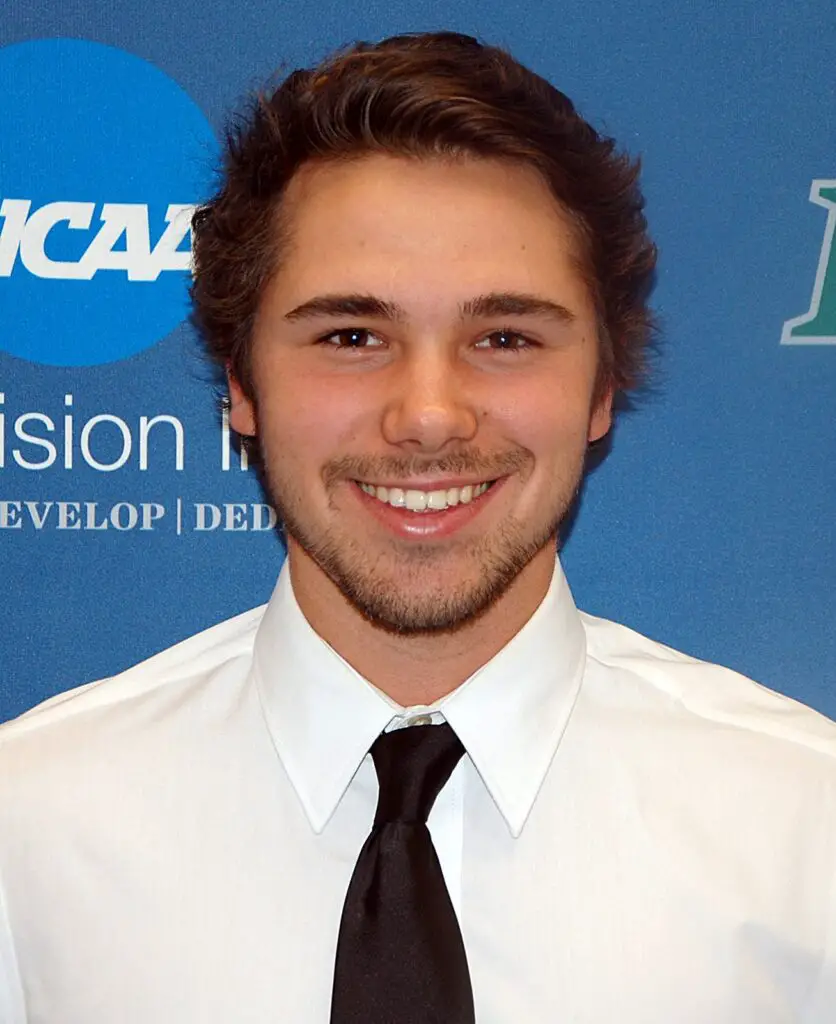 Tyler has established himself as a popular social media personality and his popularity is apparent on a number of social media platforms. Besides, Norris has successfully amassed around 10.3k followers as of June 2022 and the number is constantly expanding. 
Net Worth of Tyler Norris
Tyler Norris is an established business entrepreneur as well as an uprising television personality. As of August 2022, his personal net worth is estimated to be around $250k USD. The estimate does not, however, account for all of his assets and belongings. Furthermore, engagement in reality TV and his media fame are also anticipated to increase his net worth in the near future.