Thomas Jacobs is someone we can't figure out if he's good or bad. However, there's a lot more to the man than the controversy in the Bachelorette. He looks like a walking red flag when in a relationship. But as a person, he seems like a lively and sunny person. 
Thomas's favorite flower is a sunflower and he is one of the biggest dog people. In today's article, we will talk a lot about Jacob's bio, early life, controversy, facts, Instagram, siblings, Career Height, TV Shows, Net Worth, and more. So, let's get started. 
Thomas Jacobs' Bio, Age, Birthday, & Family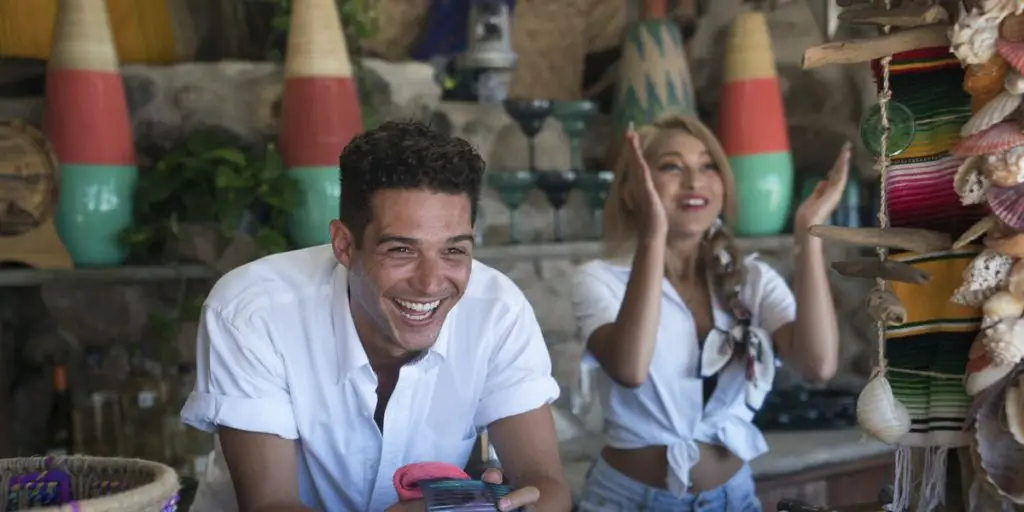 First and foremost, Thomas was born to his mother Lisa Jacobs and father Lee Jacobs in 1992. Likewise, he celebrates his birthday every year on the 18th of June. He is one of the four children of Jacobs's family. The names of his siblings are brother Brent, brother Kyle, and sister Kendall. 
Although it is known that Thomas was born in a military family, there's not much known about his parents and family. Moving on, Thomas mentions that he grew up in San Diego and in a predominantly white neighborhood. We can only hope that he and his siblings and parents didn't have to face extreme racism in the community. Because we know how the world can be. But given that he once suffered from depression, maybe things were quite tough. Or maybe it was something like the story from "The Black Table is Still There." If you don't know about this story you should check it out. You can read it within 10 minutes and it's really interesting. Anyway, Thomas has not revealed his religion yet. And his age as of 2021 is 29 years old. 
Full Name
Thomas Jacobs
Mom
Lisa Jacobs
Dad
Lee Jacobs
Siblings
3
Brother Kyle
Brother Brent
Sister Kendall
Birthday
June 18
Nickname
Thomas
Birthplace
San Diego, California, USA
Age
29 years old 
Nationality
American
Ethnicity
Mixed or Biracial
Zodiac Sign
Gemini
Religion
NA
Thomas Jacobs' Profession & Net Worth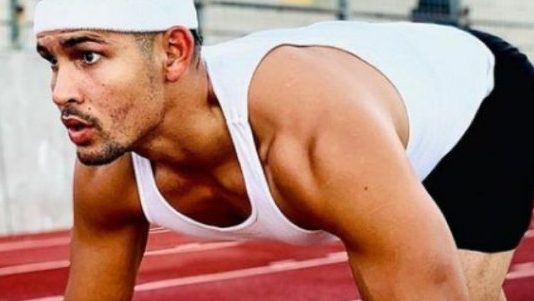 Thomas' ABC bio reads that he is a or was real estate agent based in Sunny California. At the same time, Thomas' Zillow page reads that until 2021, he has been in the real estate business for about 6 years. And he is also on the top 3 list of the best real estate agents based on his area. Well, he doesn't seem that bad of a man, right?  
But what we say, good at selling houses doesn't mean good at being in The Bachelorette. But whatever the case, he does have a strong career to uphold. Anyway, Thomas was also selected by Keller Williams International as a southern California-based social equality ambassador. 
Furthermore, according to some insiders, Jacobs' net worth is supposed to be around $800,00 to $1 million. And as he is a rookie TV personality, I believe he will earn more as time passes by. And as for Jacobs's salary, it is yet unknown. 
Thomas is a really mysterious man. One moment you think you actually know a lot about him, and the other moment you figure out there's really not much known. But one thing's for sure, he likes sharing things more than being private. I mean, to his introduction he added where he was born and to what kind of family as well. That too on a dating show. So, the man's got something. 
| | |
| --- | --- |
| Profession | Real Estate Agent, TV Personality |
| Website | website |
| Net Worth | $800,000 to $1 million |
| Salary | NA |
| Residence | San Diego |
Growing Up Biracial & Mental Health Journey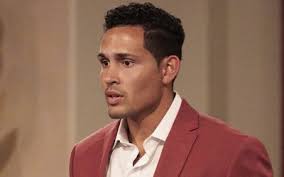 As mentioned already, Thomas grew up in a predominantly white upper-middle-class neighborhood. In the neighborhood, his family was one of the only few minorities, which already made it hard for the little man to adjust. Due to this, insecurities grew up on the little man and he fell into depression. On top of that, he started getting bad injuries which gave him access to pain pills, and slowly got better help. 
Thomas says,  
"It was a dark path of just getting into my own way and diving into a life that wasn't fruitful. It was abusing pain pills and whiskey, trying to get away from facing what was next."
Thankfully, Thomas got the help he needed and very much deserved. The main reason why he's with us today happy and healthy. He says that he is in an extremely happy place and that he most likely doesn't want anything else anymore. We're happy and proud that Jacobs was able to get out of such a dark phase. And if you or anyone you know is going through anything similar, I hope you find the needed help. As for Jacob's race or ethnicity, he says that he is Polish, Russian, and Black. Likewise, as for his nationality, Jacobs no doubt holds American Nationality. 
Education and Academic Credentials 
There's no prevailing information on Thomas Jacobs' High School graduation. However, according to some sources, Jacobs graduated from the University of San Diego. As for what major did he graduate on, remains unknown. Moving on, before joining the University of San Diego, he was also enrolled in Cal State Northridge University. 
Also, he was a basketball player when he used to study in the given Universities. For his height, he can be an NBA player. Can't guess from his performance though because we've never seen it. 
| | |
| --- | --- |
| School  | NA High School |
| University  | Cal State Northridge UniversityUniversity of San Diego |
| Major | NA |
Relationship And Dating Life
When Thomas Jacobs arrived at the Bachelor in Paradise, things started getting a little tizzy. Most of the fans were shocked to see how Katie Thurston was sent home after Jacobs admitted he wanted to be the upcoming Bachelor. But what's gone is gone and the real question prevails, who is Thomas' girlfriend? 
Rumors have it that Thomas is dating Becca Kufrin. Well, it's not sure yet, but since the two of them are now on Bachelor in Paradise, the trailer shows a lot more of these two. And according to some insiders, they say that there is a huge chance Thomas and Becca will be together after the season ends. 
The BIP stars Becca and Thomas are ready to hit the beach together. And maybe they will take a boyfriend and a girlfriend by the end of the season as a souvenir. We have to see the complete season for more deets on this relationship. And it's hard to catch on to vague clues when both of the rumored partners are private right? But anyway, do you think Becca and Thomas will make a good couple? 
| | |
| --- | --- |
| Marital Status | Unmarried |
| Sexuality  | Straight |
| Children | None |
| Former Partner/ Girlfriend  | NA |
| Girlfriend's Name | NA (Rumored Girlfriend BIP star Becca Kurfrin) |
| Wedding Date | NA |
Body Measurements and Physical Appearance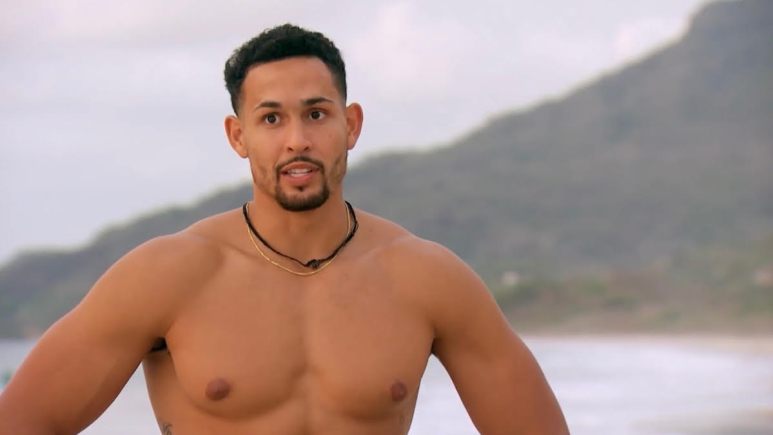 Thomas stands 6 feet and 6 inches, 1.98 meters tall. Likewise, his weight is unknown and I have to tell you that I am looking into it. Moreover, his eye color is black and his hair color is black as well. Moving on, Thomas' body measurement is unknown. And he has no visible tattoo on his body. We will let you know more details as soon as possible. Do come back and check this space again in the future. 
| | |
| --- | --- |
| Height  | 6 ft 6 in (1.98 m) |
| Weight  | NA |
| Body Measurements (chest, waist, hip)  | NA |
| Eye Color | Black |
| Hair Color | Black |
| Tattoo  | NA |
Awards and Achievements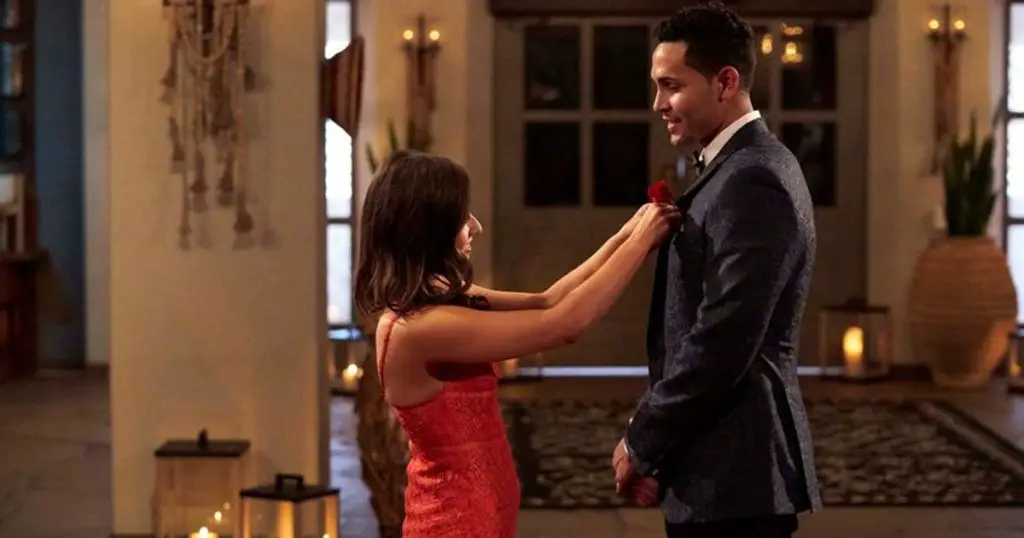 As of 2021, there is no information regarding Thomas' awards and other achievements. Since he is a great realtor maybe that is the best achievement for now. But as time goes by, I do believe we will get to see more awards on Thomas's shelves. 
Social Media Presence