Stephanie McMahon is the chief brand officer of World Wrestling Entertainment. McMahon is also known for being the gorgeous wife of a wrestler Triple X. The American Businesswoman is also a professional wrestler; she is retired now. Moreover, the retired wrestler is from a wrestling family.
Since childhood, she has been working as a promoter for the McMahon family in the wrestling business. Stephanie is from the fourth generation of the family to get involved in WWE. She was always a public figure since her appearance in wrestling but she is capturing the eyes of the media by taking a leave of absence from WWE.
Other than her popularity in this industry, she has gained fame for being a board member of INGOs'. She is in the board list for USO Metropolitan Washington for 11 years now. McMahon holds a reputable position in the Children's Hospital of Pittsburgh Foundation; she has been on the board list for seven years.
From working as a model and promoting her family business to handling the business, Stephanie has come a long way through. If you want to learn more about the talented and gorgeous McMahon, please continue to read the article.
Brief Information on McMahon; Wiki her personal details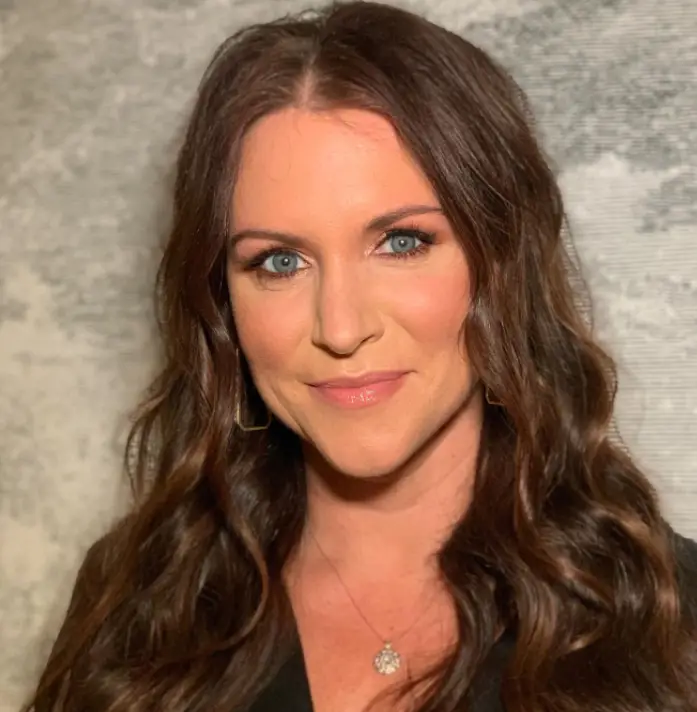 Name
Stephanie McMahon Levesque
Nickname
Queen of Queens, Billion Dollar Princess
Gender
Female
Profession
American Businesswoman, Former Professional Wrestler, Philanthropist
Height
5 Feet 8 Inches
Weight
65 Kgs
Body Size
34-30-34 inches ( Breast-Waist-Hips)
Eye Color
Blue
Hair Color
Dark Brown
Date of Birth
24 September 1976
Age
46 Years as of 2022
Zodiac Sign
Libra
School
Greenwich Country Day School
Greenwich High School
College and University
Boston University
Education Qualification
Graduated
Degree
Communications
Religion
Catholic Christian
Ethnicity
Irish-American
Cast
McMahon Levesque
Address
Connecticut
Marital Status
Married
Spouse / Partners name
Paul Michael Levesque ( Triple H)
Children name
Aurora Rose Levesque
Murphy Claire Levesque
Vaughn Evelyn Levesque
Parents
Linda McMahon and Vince McMahon
Siblings
Shane Mcmahon
Pet
Andre and Attila ( Dogs)
Net Worth
$150 million
Bio of Stephanie McMahon: Childhood, Education and Journey in WWE.
THE WWF champion of 2001 has had a lot of achievements since her birth. As she was born to the McMahon Family who is known for World Wrestling Entertainment/ Federation, she grew up in wealth and attention. But, before moving towards her awards and involvement in WWE, let's learn about her.
The Chief Brand Officer (CBO) of WWE was born on September 24, 1976. As of 2022, she is 45 years old and married to another retired wrestler. She was born in Hartford, Connecticut; after her birth, her family moved to Greenwich. Her parents are both huge and popular in their own fields. Lina McMahon who is the mother of Stephanie is an American Politician who worked with President Trump. Her father Vince, is a Chairman and Cheif Executive Officer of WWE.
McMahon studied in Greenwich Country Day School; She studied in the same school for her primary and elementary schooling. Later she joined Greenwich High School and then received an undergraduate degree in communications from Boston University. Since 1998 after her graduation, she has worked in WWF full time.
Initially, she began as a promoter and model for the federation but later participated as a professional wrestler. McMahon has now received a destination of Cheif Brand Offer. She was also designated as Executive Vice President. Currently, she is the brand ambassador of the WWE.
How Tall is the Chief Brand Officer of WWE? Height, Weight and Body Measurements of Stephanie McMahon.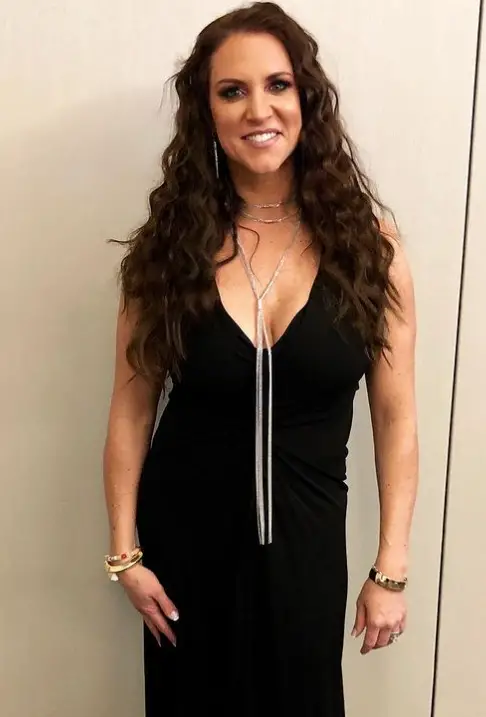 The 47-year-old public figure has been the most enthusiastic and hard-working woman. Rather than being indulged in the glamour industry, she chose to uplift her family business. Stephanie has also been a face of WWE for promoting their merchandise for brand enhancement. McMahon handles her business and is the perfect definition of beauty with brains. Moreover, she has an attractive height of 5 feet 8 inches.
As she was engaged in the wrestling business since she was young, she is focused on fitness. McMahon has also addressed that she is a fitness enthusiast. We can see a lot of videos on her Instagram of the CBO doing exercise. It seems as though she hits the gym a lot and maintains her diet. She weighs only 65 kgs or 143lbs; she has a slim body.
Stephanie's body measurement is 34-30-34 inches. In addition to this, the billion-dollar princess has a blue colour eye and dark brown hair. The mother of three daughters always presents herself with a classy look and has a strong voice. She had also been listed as a strong woman by magazines.
Social Media Platform of the Queen of Queens: What is the Instagram Username of Stephanie McMahon.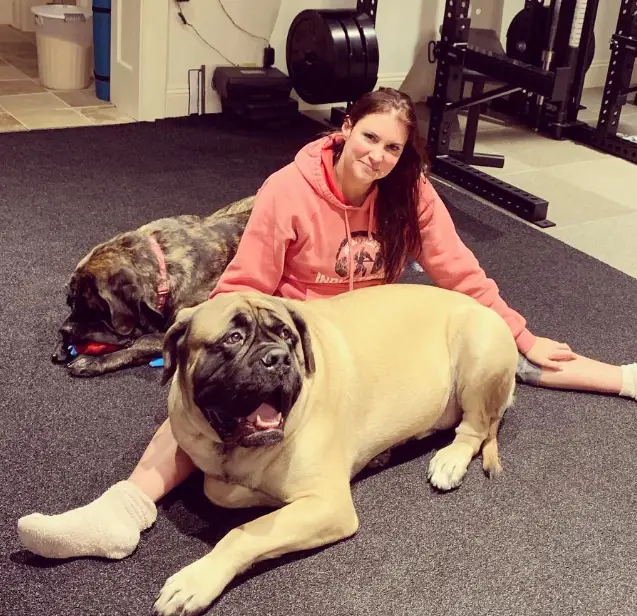 The former wrestler has been the face of World Wrestling Entertainment for a very long time. Given that, Stephanie has gathered a huge number of fans of all demographics. If you are a person from the 90s, you must know the craze of wrestling started then. The WWE has not only reached out to the public as a show but also in form of playing cards and Video games. McMahon is the fourth generation of the wrestling family. If you want to have a close look at her life of Stephanie, please search for her at @stephaniemcmahon on Instagram.
To begin with, the former Executive Vice President of WWE is already verified on her Instagram account. Along with this, she is also verified on her Twitter account. After successfully handling her legacy for so long, she is being a hot topic as she took a leave of absence. McMahon has described herself in short words on her bio and mentioned her marriage with Triple H.
The enthusiastic businesswoman is extremely active on her Instagram. Being the Cheif Brand Officer of her family business, she never stops promoting her business. She has posted about 780 posts on her feed. Likewise, McMahon has over 2.2 million followers with only 284 users following. She posts a lot about her business, her family and her two adorable pet dogs.
If you want to follow Stephanie on her social media platforms please click the link below.
What is the Net Worth of the Billion Dollar Princess? Earnings, Projects, Philanthropy and House of Stephanie McMahon
Well, it's no wonder to assume that the Chief Brand Officer of WWE is already accumulated millions of dollars in her net worth. McMahon is from the wrestling family which has a long legacy and a solid brand name. As of 2022, Stephanie is expected to have a $150 million Net Worth. She even has a 2.5% total share of WWE.
McMahon has been listed as one of the richest women in the United States. With her shares and life-long work in WWE, it doesn't seem shocking. WWE is a billion-dollar company having $5.71 billion net worth as of 2022. The former wrestler having just a 2.5% stake in the company is a huge deal.
It is also rumoured that she earns around $1.7 million in salaries annually from being a Chief Brand Officer. McMahon has not spent her earnings only on luxury items but also on charities. She is involved with Connor's Cure, Make-A-Wish, Susan G and Komen for the Cure organizations. Besides this, she has also donated to the children's hospital of Pittsburgh foundation.
Other than her source from WWE, she also earns from USO Metropolitan Washington, the hospital and other endorsement projects. McMahon surely does love to travel but more than that, she loves being physically fit. The gym is equipped in their $25 million mansions in Connecticut. The Queen of Queens and her husband Triple H have their own pool with a sauna and gym. The mansion has six bedrooms and a huge living room. The mansion is three-storey with nine bathrooms in total.
Relationship Status of Stephanie McMahon: Husband, Children and Family Details Explored
The fan of WWE must already know by now that, the match is scripted to some extent. No matter how many fans were disappointed with this news, the information has brought something good for the couple. Paul Levesque, famously known as Triple H and Stephanie were indulged in a scripted romance in 2000. Later on Valentine's day, they got engaged and got married after years on 25th October 2003.
The McMahon princess and the King of Kings, Triple H tied their knot in a Roman Catholic ceremony. The Irish descent and the wrestler Triple H were supposedly in a relationship after he broke off with Chyna. The WWE shareholder is legally named as Stephanie McMahon Levesque after her marriage.
Together the couple has three daughters. The eldest daughter is already a teenager who was born in 2006 and is named Aurora Rose Levesque. Soon after the birth of their first daughter, they gave birth to Murphy Claire Levesque in 2008. The youngest daughter is Vaughn Evelyn Levesque who is 12 years as of 2022.
Is Stephanie McMahon Leaving WWE? Reason Behind her Leave of Absence.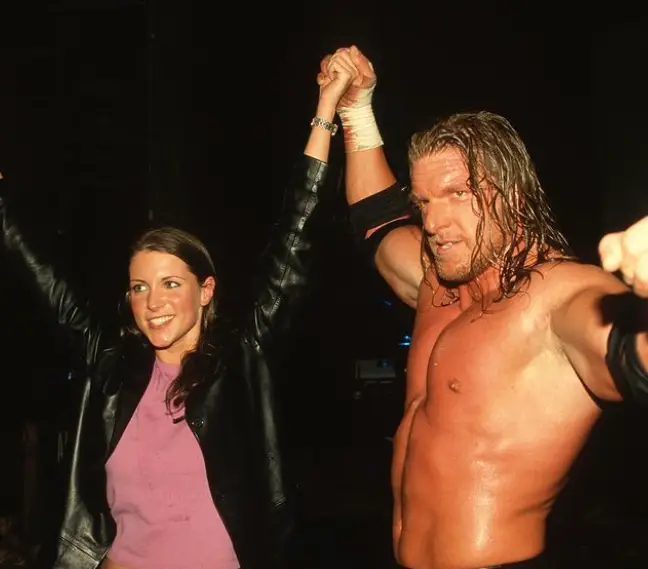 If you are a hard-working individual, you shall be familiar with her situation. She has been handling her family business for quite a while now; she was involved in the business since she was young. After all the struggles and promotions she had in the business, she tweeted that she is taking a leave of absence.
People are assuming that she might be leaving but she has made it clear that the family business is her legacy. She will be back in the business and she is taking leave to focus on her family. McMahon has given birth to three daughters to date and it is understandable that she needs some relaxation after continuous work for so many years.
Quick Facts on Stephanie McMahon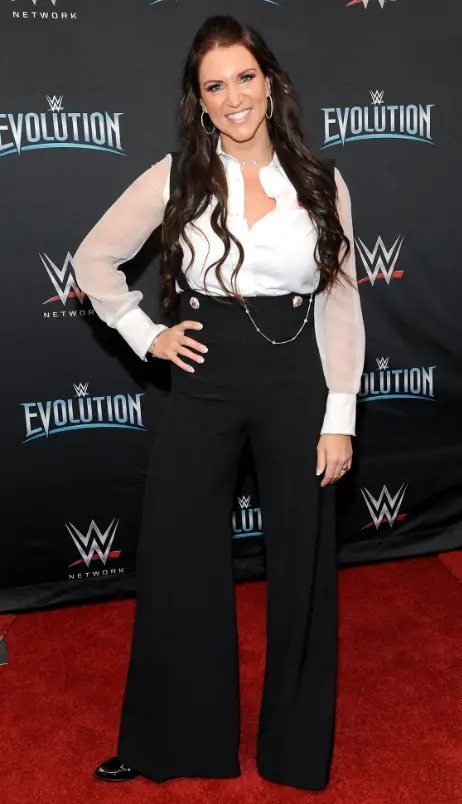 Stephanie McMahon's birth name was Stephanie Marie McMahon; McMahon changed her surname to Levesque after marriage and kept her maiden name as her middle name.
She is a retired professional wrestler; she is renowned for being the businesswoman and is one of the richest women in the United States of America.
The businesswoman is from the fourth generation and a family member of McMahon. She started as a model for the family and is Chief Brand Officer.
The former wrestler is married to Triple H and has three daughters. Her youngest daughter is of 12 years as of 2022.
Currently, she is taking a leave of absence to focus on her family.