Who is Patsy Palmer?
Patsy Palmer is a well-recognized English actress, entrepreneur as well as a DJ. Specifically, she is most known for her appearances as Natasha in the children's drama series Grange Hill (1985–1987) and Bianca Jackson in the BBC soap opera EastEnders (1993–1999, 2008–2014, 2019), for which she received the British Soap Award for Best Actress.
Besides, her original name is Julie Anne Merkell/Harris however; she is professionally recognized as Patsy Palmer.
Profile of Patsy Palmer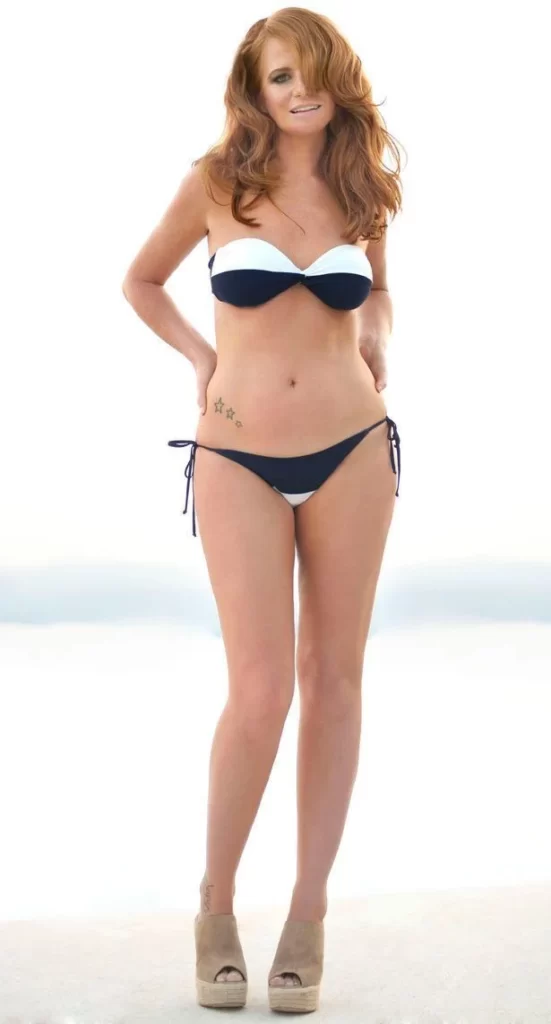 | | |
| --- | --- |
| Full Name | Julie Anne Harris |
| Popular As | Patsy Palmer |
| Birthdate | 26th May, 1972 |
| Place of Birth | Bethnal Green, London, UK |
| Gender | Female |
| Profession | DJ & Actress |
| Nationality | British |
| Race / Ethnicity | Undisclosed |
| Religion | Christian |
| Education | Anna Scher's Acting School |
| University | Undisclosed |
| Sexual Orientation | Straight |
| Age | 50 Years Old |
| Sun-sign | Undisclosed |
| Eye color | Hazel-Green |
| Hair Color | Red |
| Height | 5′ 6½" (169 cm) |
| Marital status | Married |
| Parents | Albert (Father) & Pat Harris (Mother) |
| Siblings | Albert, Harry,  Georgia & Berty |
| Spouse | Nick Love (August 1998 – May 2000)  (divorced), Richard Merkell (1st August, 2000 – present) |
| Children | Charley Palmer Rothwell |
| Net Worth | Undisclosed |
Patsy Palmer is a British legend with phenomenal talent who came from humble beginnings, proving to all that no matter their background, their aspirations can come to reality.
Early-life, Education & Family Background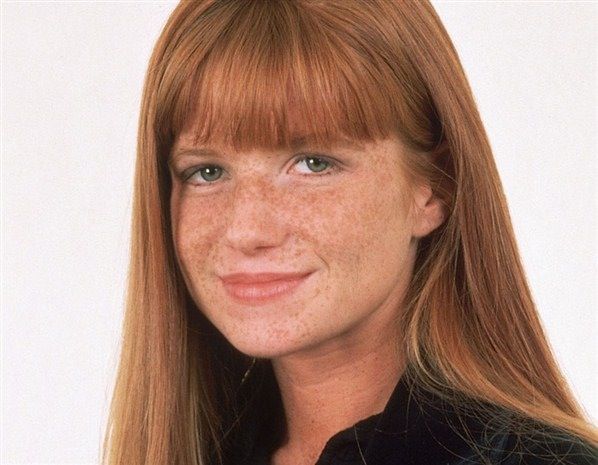 Julie Anne Harris, better known as Patsy Palmer, was born in 1972. Apparently, she was born Julie Anne Harris, the youngest daughter of Albert and Pat Harris. Interestingly, in honor of her mother's friend Julie and her mother's middle name Ann, she was given the name "Julie Anne". Likewise, her entire family lived in Bethnal Green, London, during her upbringing. Her maternal parents, whom she affectionately referred to as "Farvey" and "Nor," were especially devoted to her.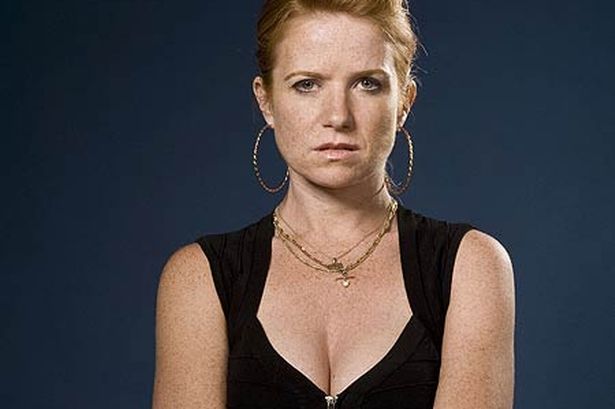 Unfortunately, Patsy's parents divorced when she was eight years old, and her father remarried and relocated to America. Meanwhile, her mother Pat raised her along with her two older brothers, Albert (born 1965) and Harry (born 1964). And, her older brother psychotherapist Harry Harris, her brother, is married to actress Lindsey Coulson. Besides, Georgia and Berty are two of her half-siblings.
In regards to her academics, she went to Haggerston Girls Secondary School after Globe Primary School. Thereafter, Palmer obtained her current identity by adopting her mother's maiden name and changing her given name to her mother's pet name, Patsy, after enrolling at the Anna Scher Theatre Academy.
Early Career & Name Change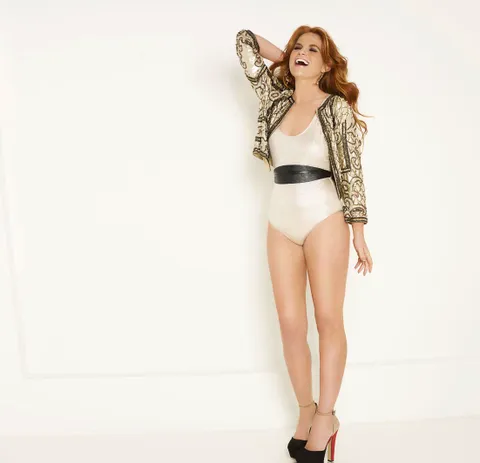 Apparently, when her older brother Albert auditioned for a position in the West End production of "Joseph and the Amazing Techni-Colored Dreamcoat," Palmer was smitten by the acting bug at the tender age of six. Patsy, who accompanied him to the audition with their mother, insisted on being permitted to audition despite her age, and to the surprise of her family and herself, she was cast in the chorus – she was the show's youngest member!
Meanwhile, seeing as there was already a proficient film and theatre actress by the name of Julie Harris, a young Julie Harris auditioned for the free-paying Anna Scher Theatre School and was given the stage name Patsy Palmer, her mother's maiden name. Palmer began writing plays while she was there, and at the age of 12, she won a prize at the London Festival of Plays for composing her own piece about prostitution.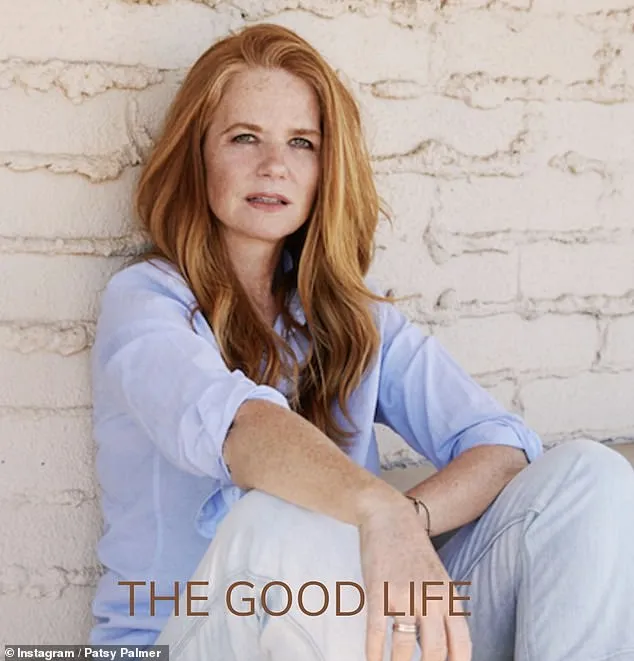 Subsequently, Palmer made her television debut in 1984 with the show 'The Gentle Touch'. Between 1985 and 1987, Palmer, like many other EastEnders stars, featured on the children's drama 'Grange Hill'. Since then, her career took off to much greater heights. She went on to feature in small roles in BBC dramas such as Tricky Business (1989), Making News (1990), Clarissa (1991), Love Hurts (1992), Drop the Dead Donkey (1993), and The Bill (1993), as well as a 'Clearasil' commercial.
Patsy Palmer's Professional Career & Achievements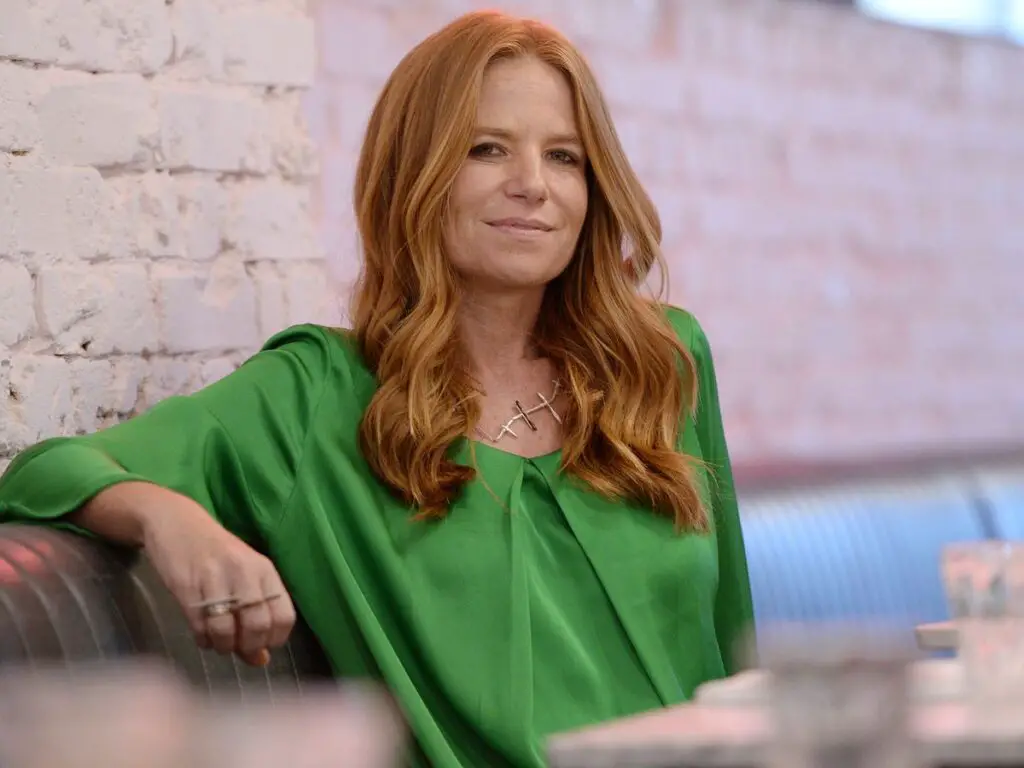 Patsy Palmer commenced her acting career at the age of six, with a role in "Joseph". Particularly, she played Bianca Butcher in EastEnders for numerous years, and her character drew over 22 million viewers.
In addition, Palmer has worked as a host on Channel 4's "The Big Breakfast" and ITV's SM:tv, as well as starring in the television detective thriller "McCready and Daughter". She also performed in Mum's The Word at the Albery Theatre and Tell Me on a Sunday, a one-woman play. Similarly, Palmer also featured in the award-winning comedy 'Stepping Out'.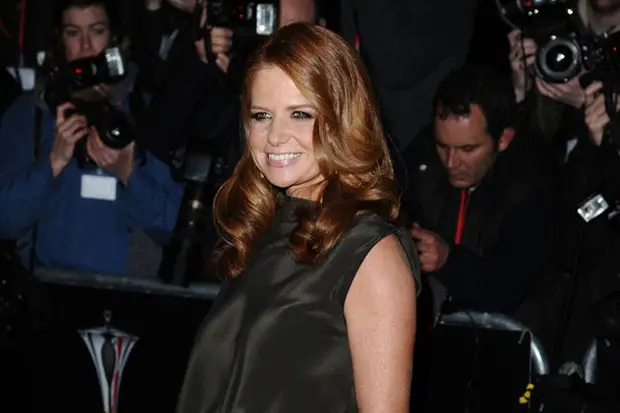 Meanwhile, Patsy began her television career as an extra in an episode of The Bill (1984) when she was 16 years old. That same year, she starred in a Clearasil advertisement as an acne-prone adolescent. Following that, she had minor appearances in TV shows like Tricky Business (1989), Making News (1990), Clarissa (1991), Love Hurts (1992), and Drop the Dead Donkey (1990).
Patsy's Fame via EastEnders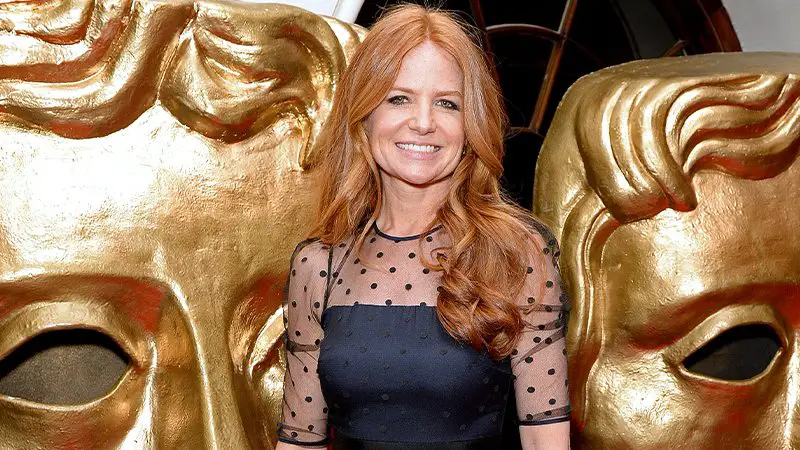 Patsy Palmer rose to fame after portraying feisty redhead Bianca Jackson in the BBC One soap serial "EastEnders" (1985), where she first appeared in November 1993 at the age of 21. Accordingly, she was nominated for Best Actress at the Royal Television Society Awards becoming the first- ever soap actress to be nominated for the designated award.
Moreover, with more than 22 million viewers turning in, she commanded the soap's largest-ever audience attraction. Notwithstanding, her appearance on the show also led to a visit with Queen Elizabeth II. However, Palmer left the serial opera after six years to pursue other interests, making her final appearance in September 1999.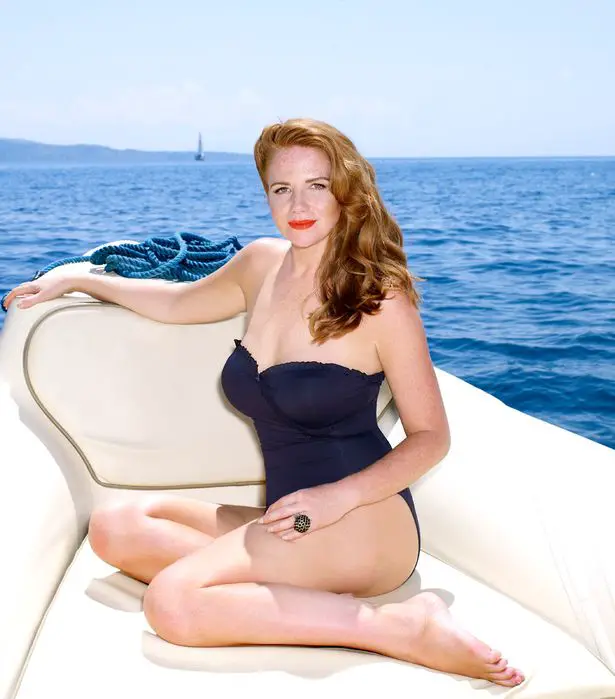 Likewise, Palmer appeared in a number of projects after her departure from the EastEnders, including the detective series McCready and Daughter (2001), Do or Die (2001), and the period drama He Knew He Was Right (2004), as well as cameo roles in the short films Another Green World (2005) and Trapped (2008). And, Patsy also appeared in a special spin-off show EastEnders: Ricky & Bianca (2002).
Consequently, Palmer's followers loved the event, and she was invited back, but she rejected because she wanted to spend time with her family. Eventually, Patsy Palmer returned to EastEnders after an eight-year absence in October 2007. Meanwhile, Palmer's second tenure on the soap opera was well appreciated by the audience.
Other ventures
Patsy Palmer also established her own production company and released a fitness video called Patsy Palmer – the Urban Workout. In addition, Palmer served on the BBC Two courtroom show The Verdict as a jury member.
Besides, she also participated in the third series of Strictly Come Dancing, where she danced with Anton Du Beke. Evidently, Palmer was one of the most improved celebrities during the 2005 season of Strictly Come Dancing, however she was inevitably eliminated.
Nonetheless, Patsy's autobiography "All of Me", was recently released. Similarly, she was the first celebrity to be unveiled on ITV's 'Masked Singer' in 2020. As per the inside sources, she was living in Malibu and DJing at the time. Moreover, she is also the founder of "Good and Proper Hair".
Palmer's Addiction Journey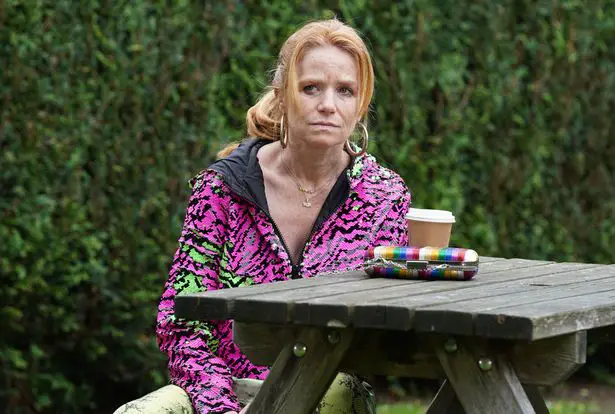 Palmer has admitted to being a drug and alcohol addict, and that she frequently showed up on set intoxicated or hungover during her time on EastEnders in the 1990s. Furthermore, she claims she began experimenting with booze and drugs when she was ten years old, and her addiction lasted 24 years. She declared in 2010 that she has been drug and alcohol free since September 2004 and that "we don't have drink in our house".
Besides, Palmer also experienced bullying during her school years. As a result, in 2000, she endorsed the Department of Education's anti-bullying program. Additionally, she is an active patron of the CLIC Sargent Children's Cancer Charity.
Palmer's Personal-life & Relationships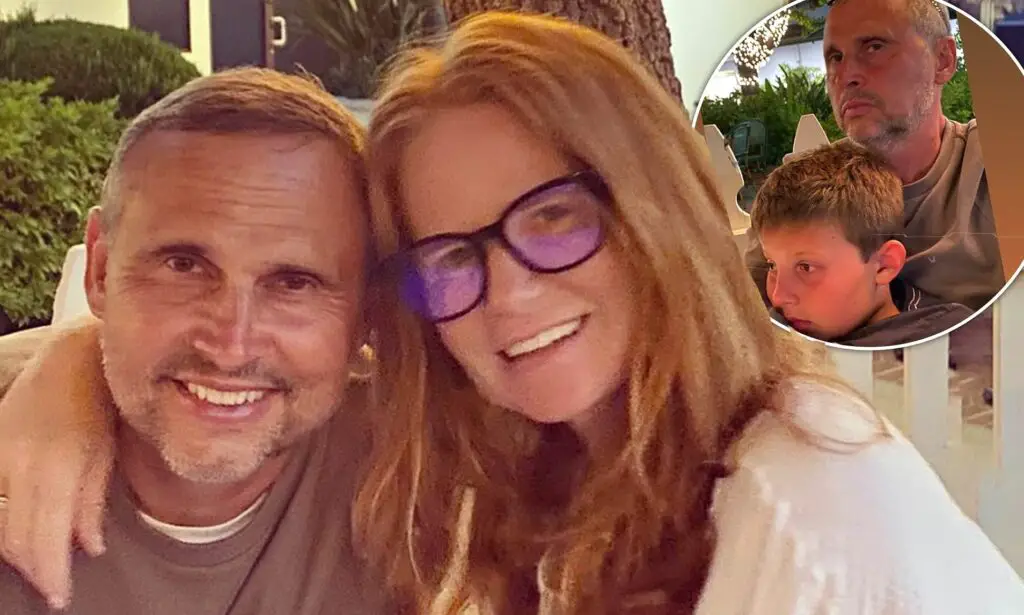 Palmer has been married twice in her private affairs. In fact, she has four children: Charley (fathered by an ex-boyfriend); Fenton (born June 2000), Emilia (born July 2001), and Bertie (born December 2010), all fathered by her husband, taxi driver Richard Merkell. Subsequently, she married filmmaker Nick Love, who directed her in Love Story (1999), but the couple divorced after only five months of marriage.
She gave birth to her first child on February 1992. Similarly, Fenton Merkell, her second child, was born on June 13, 2000, when she was 28 years old. Richie Merkell, her fiancé [now 2nd husband], is the child's father. Meanwhile, Fenton is the name she gave her kid in honor of her paternal cousin Fenton.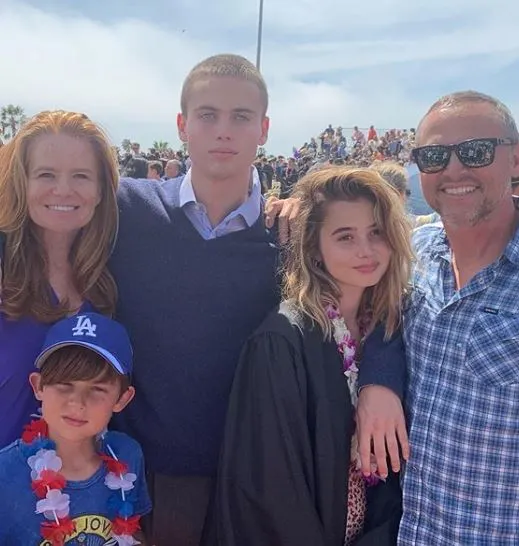 Likewise, on July 7, 2001, she gave birth to her third child, Emilia Merkell, at the age of 29. Richie Merkell, her second husband, is the father of the child. Apparently, Emilia was named after her father-in-law Emilio, who died just months before his granddaughter was born. Apparently, her father was born in the Irish city of Limerick.
Finally, on December 8, 2010, she gave birth to her fourth child, a son named Bertie Merkell, at the age of 38. Richie Merkell, her second husband, is the father of the child.
Furthermore, on a Caribbean island with only her four children present, she renewed her wedding vows to husband Richie Merkell on 23rd April 2012. Meanwhile, Merkell, to whom she has been married since August 2000, and her four children live in Brighton.
Social Media Handles of Patsy Palmer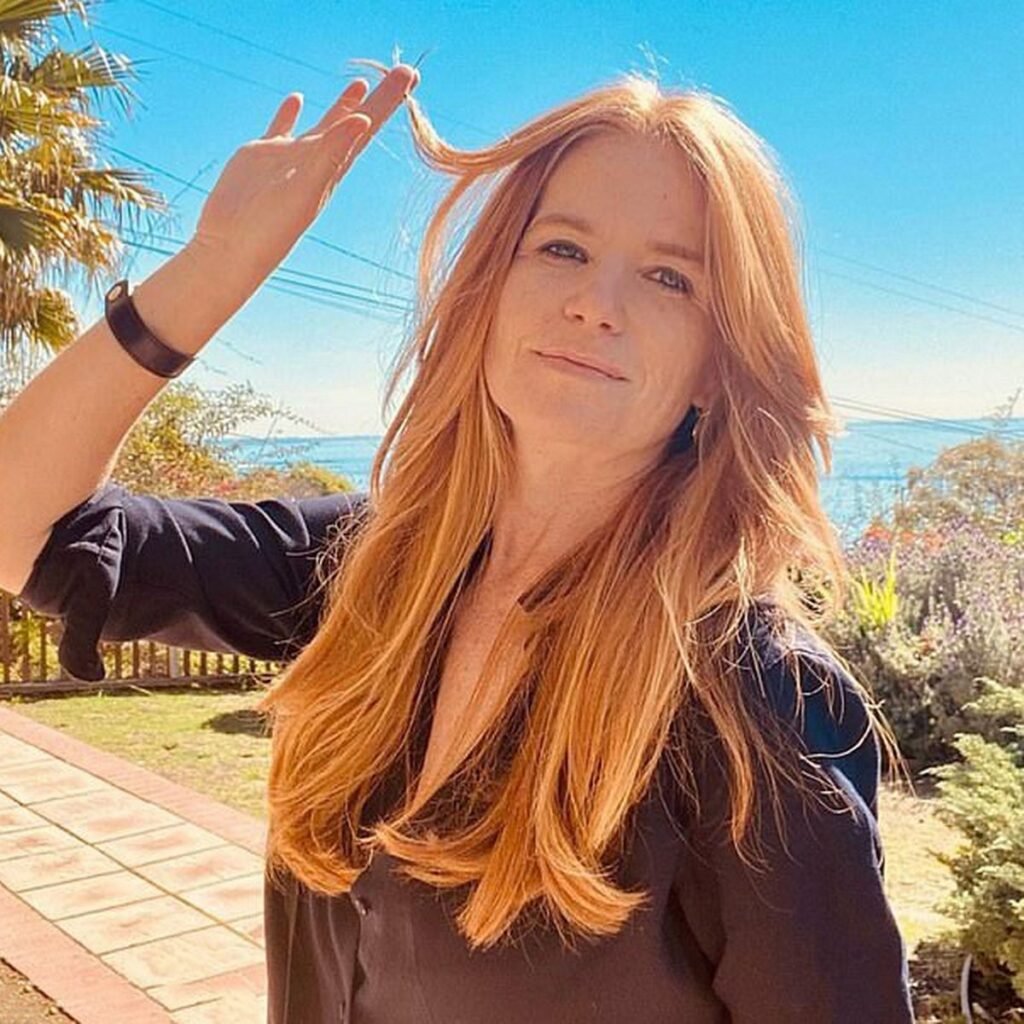 Patsy Palmer is an ardent user of several social media platforms; particularly Instagram and Twitter. In fact, she has 373k Instagram followers while she has over 286.4k Twitter following.
Net Worth of Patsy Palmer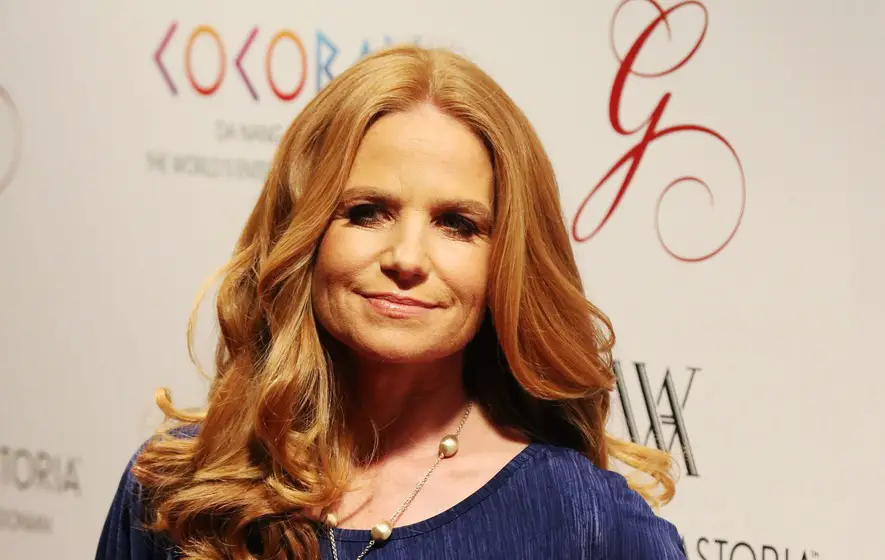 Patsy Palmer has earned immense name, fame as well as fortune throughout her prolific career. However, the exact estimates of her personal net worth are unavailable in the media portals. Meanwhile, it is often assumed that she is worth millions.
Interesting Facts about Patsy Palmer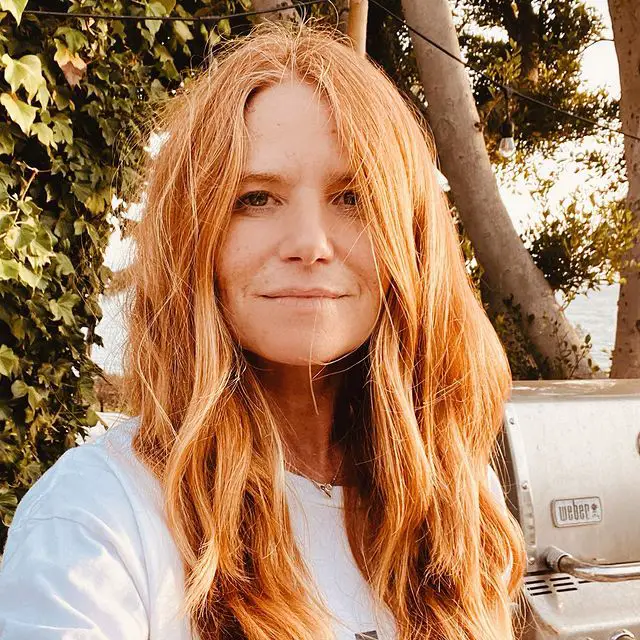 Patsy Palmer, her acting name, is her real-life mother's name.
Apparently, she is dyslexic and has a strong aversion to flying.
Meanwhile, her famed red hair came from her great-grandfather, and the rest of her family had brown or auburn hair.
Remarkably, Palmer made her West End stage debut in the 1978 production of "Joseph and the Amazing Technicolor Dreamcoat" at the age of six.
In 1984, at the age of 12, she won an award at the London Festival of Plays for a play she wrote about prostitution.
6 months after giving birth to Emilia, she returned to work to begin filming EastEnders: Ricky & Bianca (2002).
For her role as Bianca Butcher in EastEnders (1985), she was ranked #16 in the 100 Greatest EastEnders (1985) Characters of All Time (2010).
Sid Owen, her EastEnders (1985) co-star, is her best friend while she is also a close friend of Barbara Windsor, who she refers to as her "second mum".
Interestingly, she is the godmother of her co-star Natalie Cassidy's daughter Eliza Beatrice Cotrell.
Albert Harris, her paternal grandfather, died before she was born. Norah Palmer, her maternal grandmother, died when she was 14 years old in 1986.
May Harris, her paternal grandmother, died when she was 15 years old in 1987, and Harry Palmer, her maternal grandfather, died when she was 24 years old in 1996.