Who is Nikocado Avocado?
Nicholas Perry, popularly known as Nikocado Avocado, is an American YouTube sensation and food blogger. The social media personality is a Ukrainian descent. Accordingly, he is well-known for uploading mukbang videos to his massively famous YouTube account.
Moreover, his loud demeanor and dramatic weight gain have made him renowned on YouTube and in the mukbang community.
Profile of Nikocado Avocado
| | |
| --- | --- |
| Full Name | Nicholas Perry |
| Popular As | Nikocado Avocado |
| Birthdate | 19th May, 1992 |
| Place of Birth | Kherson, Ukraine |
| Gender | Male |
| Profession | YouTuber & Food Vlogger |
| Nationality | American |
| Race / Ethnicity | Mixed |
| Religion | Christianity |
| Education | Undisclosed |
| University | Undisclosed |
| Sexual Orientation | Gay |
| Age | 29 Years Old |
| Sun-sign | Taurus |
| Eye color | Brown |
| Hair Color | Brown |
| Height | 5'8 (167 cm) |
| Marital status | Married |
| Parents | Undisclosed |
| Siblings | 2 |
| Spouse | Orlin Home |
| Children | None |
| Net Worth | $1.7 Million USD |
Nikocado Avocado is a food vlogger who is famous for his mukbang videos. Nevertheless, he eats massive amounts of food in front of 2.8 million viewers. "Korean Fire Noodle Challenge" and "Fire Takis Noodle Challenge" were his first videos to reach one million views.
Early-life & Family of Nikocado Avocado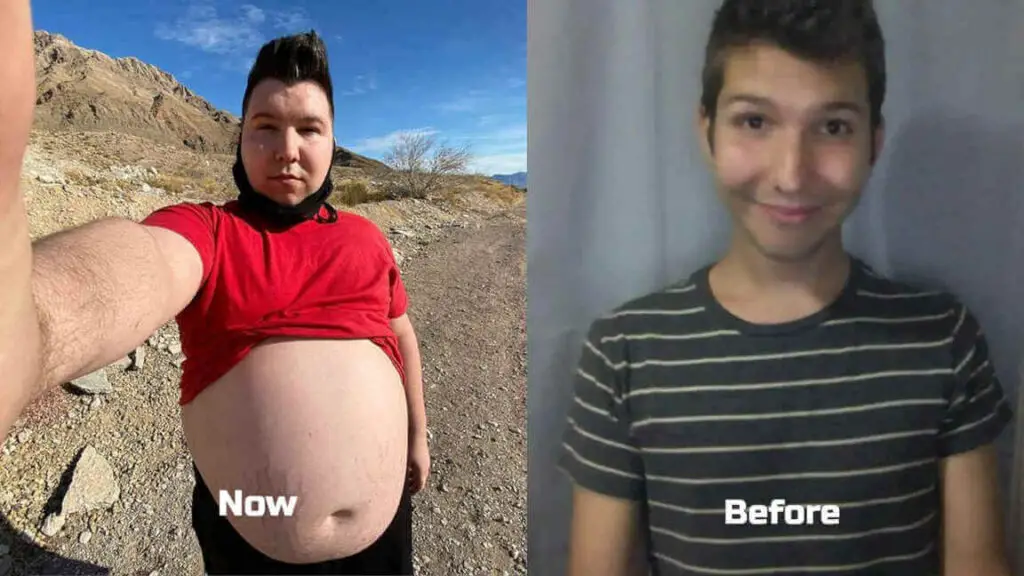 Nikocado was born in Kherson, Ukraine, on May 19, 1992. He has a younger brother and a sister. Later, he was adopted and raised in Harrisburg, Pennsylvania, in the United States. However, the names of his father and mother are not disclosed.
On the podcast, Nikocado discussed his aspirations with fellow YouTuber Trisha Paytas. If he hadn't achieved success on YouTube, he stated he would have pursued a career in music. Furthermore, he claimed to be a freelance violinist when he was 21.
YouTube Career & Popularity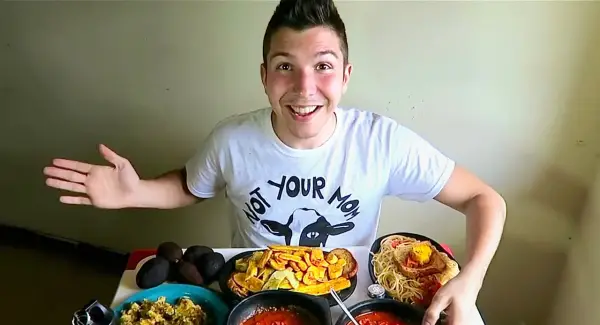 Regardless of the fact that he started his YouTube channel in May 2014, he did not publish anything until February 2016. Originally, he was a vegan YouTuber who shared content about vegan cuisine and lifestyle. After that, he started posting vegan mukbang content.
However, he notified his viewers in September that he had had a bad experience with the vegan community on YouTube. Furthermore, he expressed that he no longer wanted to be a vegan YouTuber. Eventually, he gave up veganism and began filming mukbang videos containing dairy, meat, eggs, and seafood. His channel's topic was modified to Mukbang Eating Shows in October 2016. At present, the Ukrainian-American Mukbanger and YouTuber is well-known for his mukbang videos.
Nickocado on Quitting Veganism & Weight Gain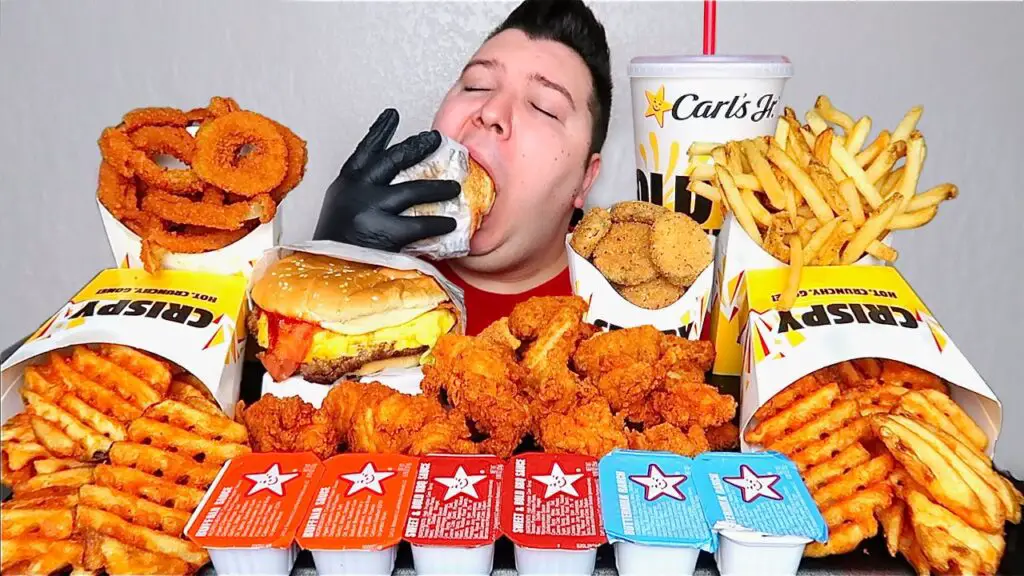 He vlogged about his denunciation of veganism in a surprising video reveal in late 2016. Nickocado stated that veganism contributes to mental health issues. He continued his eating pattern by consuming significant amounts of non-vegan meat and dairy products. He's been featured in The Daily Mail several times.
Because of his lifestyle, Nikocado has gained a significant amount of weight in the last few years. He has, however, become one of the platform's most popular yet controversial mukbang video creators. On his main channel, he has over a million subscribers and hundreds of millions of views.
Fame & Fall of Nikocado Avocado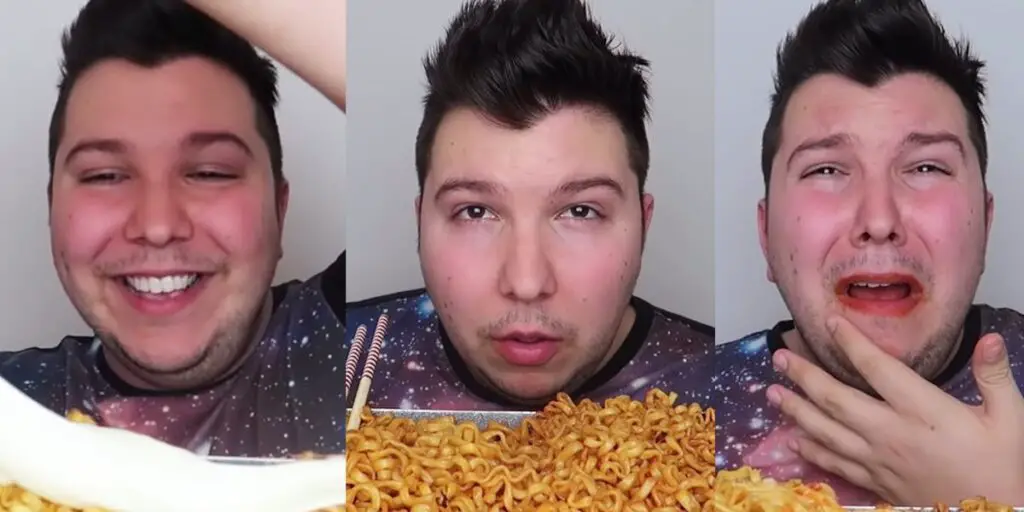 Although professing to be a family-friendly channel, Nikocado regularly slurs and swears in his videos. He has also addressed issues such as drugs, sex, and politics. In addition, he has acted in a way that is offensive to other cultures and religions.
He's also infamous for stereotyping and fetishizing African-Americans and Asians. He's been chastised for getting overly emotional in his videos and disclosing much too much personal information.
In addition, he was put in a tough position when Stephanie Soo, a fellow YouTuber, accused him of being a bully. In the video, she portrayed Nikocado as a highly violent person who made her feel insecure. Zach Choi, who worked with the two, did not fully partake in the case but was represented by a lawyer.
Moreover, Trisha Paytas also called him out. And, Veronica Wang also has conflicts with Nikocado. According to insiders, many social media users and other vloggers have testified against Nikocado. He is referred as a cynical, dangerous, and deceitful individual. There were also petitions calling for the YouTuber's channel to be terminated.
Nikocado's Personal life, Marriage & Partner
Nickocado is married to fellow mukbang vlogger Orlin Home. The couple got married on April 10th, 2017. Moreover, their Wedding Day Mukbang was filmed at Chick-Fil-A. They spent three years in Colombia, South America, before relocating to Florida.
In April 2017, Nikocado appeared alongside Home and their pet parrot Mr Noodles in a video titled "Why We Broke Up".  In it, he revealed that during his 2016 world travel, he had extramarital affairs with 12 different men.
Furthermore, he also mentioned that when he came back, he had chlamydia and transferred it on to Home. When Nikocado departed Colombia on his tour, they were already having relationship problems. Eventually, the couple decided to take a break from each other. They broke up after Home found out what had transpired. They did, however, reunite at some point.
Besides, Nikocado has a sloth named Kiwi in addition to the parrot. He also refers to his followers as "Little Sloths". Also, Miss Kitty is the name of his cat.
Physique of Nikocado Avocado
Nikocado Avocado stands at an average height of 5 feet 6 inches. He has both brown eyes and brown hair color. Avocado has a weight of 145 kg or 320 lbs.
Social Media Handles of Nikocado
Net worth of Nikocado Avocado
Nikocado's net worth is believed to be $1.7 million dollars as of 2021. His profession as a Mukbang YouTuber/Food vlogger is his primary source of income. Furthermore, Avocado has amassed a substantial wealth through his multiple ventures.