Nicole Curtis is an American well-known TV personality and host of the rehabilitation show 'Rehab Addict' on HGTV. Also, she is an activist, realtor, and mother to two children
Nicole has been in the entertainment industry for a long time. Although, she came to the limelight after successfully hosting Beach Flip and producing/directing Rehab Addict: Detroit.
With its fine-toned body and elegant height, Nicole Curtis's beauty and charm are still the finest among the small-screen public figures.
However, Miss Curtis should not only be estimated by her prettiness. Since she is a hardworking woman and successful single mother.
That being said, let us get started by glancing at her short profile.
Nicole Curtis Profile
Before moving any further, let's have a look at Nicole Curtis's profile.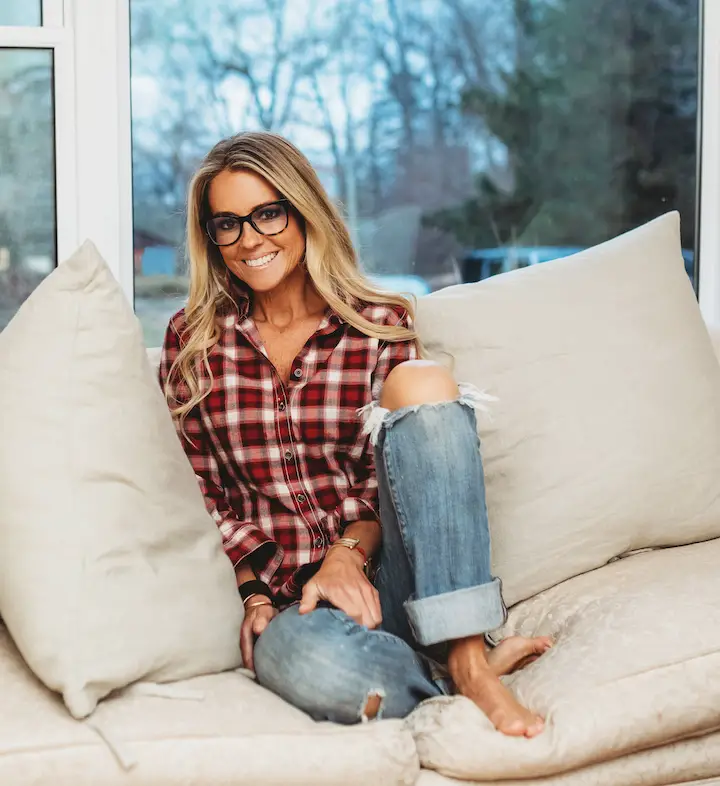 | | |
| --- | --- |
| Full name  | Nicole Curtis |
| Common name  | Nicole Curtis |
| Nickname  | Nicole |
| Gender | Female |
| Date of Birth  | 20th August 1976 |
| Place of Birth  | Lake Orion, Michigan, USA |
| Day of birth | Friday |
| Age  | 46 years old as of 2022 |
| Zodiac sign  | Leo |
| Nationality  | American |
| Religion  | Christian |
| Ethnicity  | Caucasian |
| Sexuality | Straight |
| Father name | Rod Curtis |
| Mother name  | Joanie Curtis |
| Siblings  | Ryan Curtis |
| Martial Status  | Unmarried |
| Relationship status | Dating |
| Children | Two |
| Children's Name | Ethan Cimini, Harper Maguire |
| Ex-boyfriend | Shane Maguire, Steven Cimini |
| Current Boyfriend | Ryan Sawtelle |
| Education Qualification  | Graduated |
| School | Lake Orion High School |
| College | University of Florida |
| Height | Around 5 feet 4 inches |
| Eye Color | Brown |
| Hair Color | Blonde |
| Relatives  | Not available |
| Residence | Detroit |
| Hobby  | Interior designer and investor |
| Profession  | Producer/Director/Host |
| Tuned Professional  | Unknown  |
| Active Years  | 2000- Present |
| Famous For  | TV Show host |
| Source of income  | Hosting series, Realtor & Investor |
| Salary  | 50,000 dollars to 70,000 dollars per episode |
| Net Worth  | 8 million dollars approx |
Nicole Curtis Biography
The TV personality was born on 20th August 1976. She was born in Lake Orion of Michigan City, USA. She is the oldest child of Joanie and Rod Curtis. She is beautiful, bold, hardworking, and always has a pretty smile on her face.
Nicole Curtis's childhood was spent in Michigan. She grew up with her brother Ryan Curtis, a growing actor. Both attended Lake Orion High School and passed out in 1994. After high school, she went to Georgia to Florida University for a college degree. Curtis originally intended to study law but later switched to education.
Nothing is much known about her college life and degree, but we know that she had her son, Ethan, before she graduated. The Curtis senior owned a garbage business, and for some time, Nicole helped to run her family business after college.
The graduate then initiated working towards her passion around the early 2000s. Curtis was always involved in the field of structure composition and decor. Firstly, she started a cleaning company called 'Mrs. Cleaning Company.' Of course, she never was, and neither is missus.
When talking about her career's early beginnings, Nicole told TEDxDetroit, "I had a cleaning business. It was called Mrs. Cleaning Company. It wasn't because I was a missus, never was, never have been, don't know what the future holds, but Mrs. Clean sounded better than Ms. Clean."
She began gaining popularity through her interior design, house restoration, and decorating work. Hence, several TV agencies approached her to showcase her work through the media. But rather than working under some person, she started her own series under the DIY network called 'Rehab Addict.'
Nicole Curtis Nationality, Religion, Zodiac Sign, and Ethnicity
Nicole Curtis belongs to the land of American ethnicity, i.e., she is Caucasian. Her skin is yellowish-white in color, and she belongs to a Christian family.
Her sun sign is Leo, which is believed to be Lion's symbol. And if we look at Nicole's life, we can say she has led her life as a lioness.
Nicole Kurtis Age, Height, Weight, Body Measurement, and Body Appearance
As of August 2022, the famed designer is 46 years old. She has a well-maintained and healthy body.
Her height is roughly 5 feet and 4 inches or 163 centimeters (1.63m). And she weighs about 56 kilograms. She has brown eyes and blonde hair of backbone length.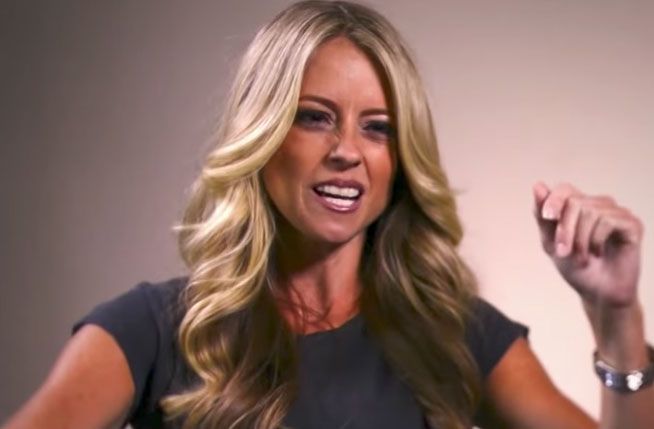 She is a mother of two children in her mid-40s, yet she has a fit physique of 36-24-35 inches (i.e. her chest size is 36 inches, Waist size is 24 inches and hips size is 35 inches)
| | |
| --- | --- |
| Height  | 5 feet 4 inches or 163 cm or 1.63 m  |
| Weight  | Approx. 56 kgs or  124 Lbs |
| Body dimension ( i.e., chest, waist, and hips size)  | 36-24-35 inches |
| Chest size  | 36  inches |
| Waist size  | 24 inches |
| Hips size  | 35 inches |
| Eye Color  | Dark Brown |
| Hair Color | Blonde |
| Hair length          | Medium |
| Dress size  | 6 (US)  |
| Shoe size  | 10 US |
| Tattoos  | Unknown |
| Piercing  | Unknown |
| Body build  | Slim  |
Nicole Kurtis Relationships, Kids & Feuds
The first relationship we know with the star host is Steven Cimini. Steve was her lover from college. Nicole shares her firstborn, Ethan, with him, born during Nicole's college days before graduation. Not for long, she broke up with Steven and raised Ethan as a single mother.
She also had a son, Harper Maguire, with a businessman, Shane Maguire. He was born in 2015. And since then, the couple has been in a lawsuit against each other for the custody of the child. In 2018, the court finally ordered joint legal and physical custody.
According to her Instagram post of 2019, Nicole is in a relationship with Ryan Sawtelle. She has not further posted about him, nor regarding their relationship status.
Thus, we are uncertain whether the pair still exists or has gone their separate ways.
Nicole Curtis Rumors and Controversies
Nicole has been in controversy from her very early career life. Whether about her love life or her family relationship, she always seems to catch the eye of the media.
Curtis' relations with her parents and brother are unfriendly. Her mother and brother openly stated that Nicole is a tough person to deal with. In 2016, her mother sought protection against Nicole as she threatened and embarrassed the family members. Anyway, the court denied the request and asked to solve the family problem amongst themselves.
More interesting is that, at one time, there were a lot of whispers that Miss Curtis had a husband named Steve Lane. But there is not enough news and information to confirm the rumor.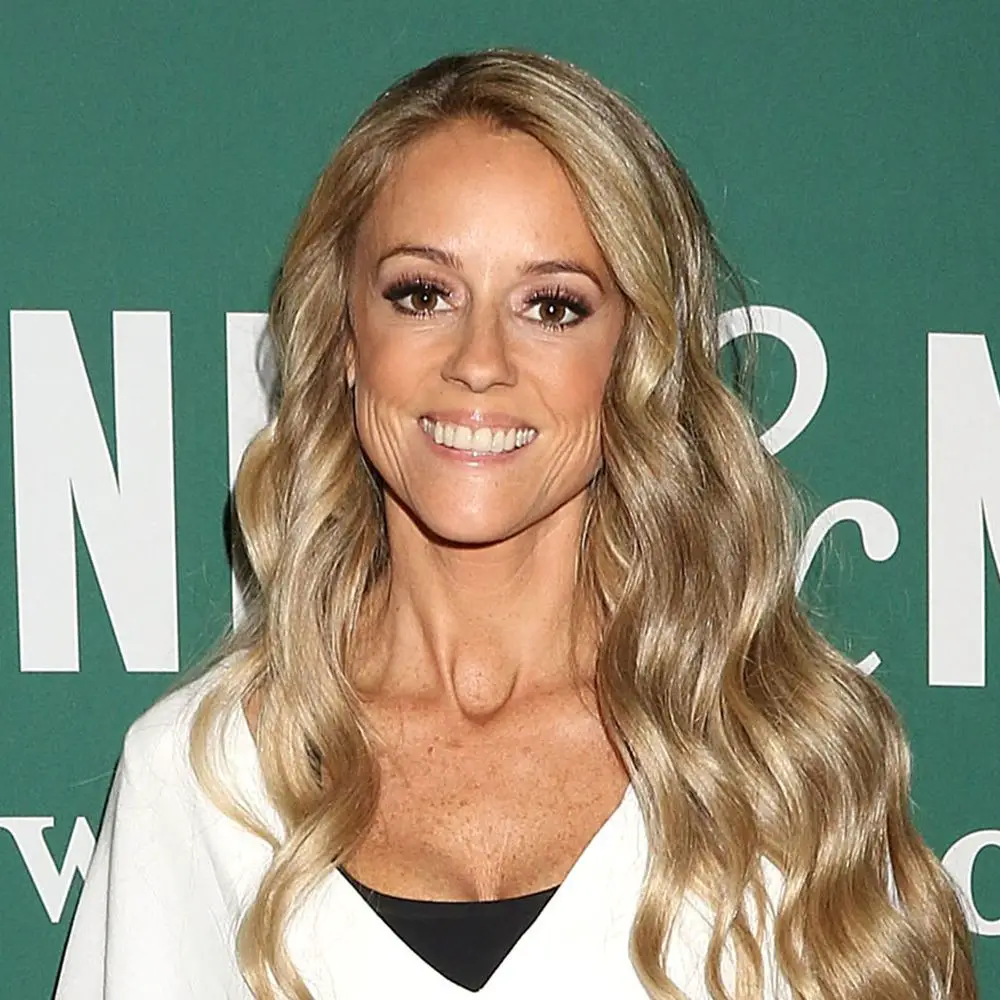 Besides that, she even lied to a community in Minneapolis about the restoration of a house.
Moreover, she has been controversial due to bitter relations with her ex-partners.
The single mother first filed a case against her college sweetheart, Steven Cimini, that he was to support her in raising their first child, Ethan. And later filed a motion for contempt that Mr. Cimini was lagging behind the child support and owed $15K to her.
And as mentioned before, from the birth of her second son, Harper, the former couple was running in and out of court for the right of custody. Which finally ended in both of them getting shared legal and physical custody.
Nicole Kurtis Career
Fans and admirers have always been motivated by the hardworking Nicole Curtis. And it's not a hidden fact that Nicole gained popularity nearly after a decade of struggle and labor.
Right away from college, she had been juggling odd jobs. From house restoration and interior design to dealing with antique furniture on Craiglist, she has done a lot of work. Also, it is rumored that she has worked as a waitress in a nightclub.
In the late 1990s, Nicole gained a realtor license and began restoring older properties destined to be demolished. She started out with personal properties in Minneapolis, Tampa, Atlanta, and Los Angeles and has since expanded over time.
Contrary to popular belief, she reconstructs existing architecture and does not build new structures. Her renovation philosophy is to "restore old homes to their former glory" rather than modern forms and frames.
While working in Minneapolis, a local TV contacted Nicole and offered to play host as a real estate expert on the show 'Sweat Equity.' However, she grabbed the opportunity to pitch a series of her own, which was the beginning of 'Rehab Addict.'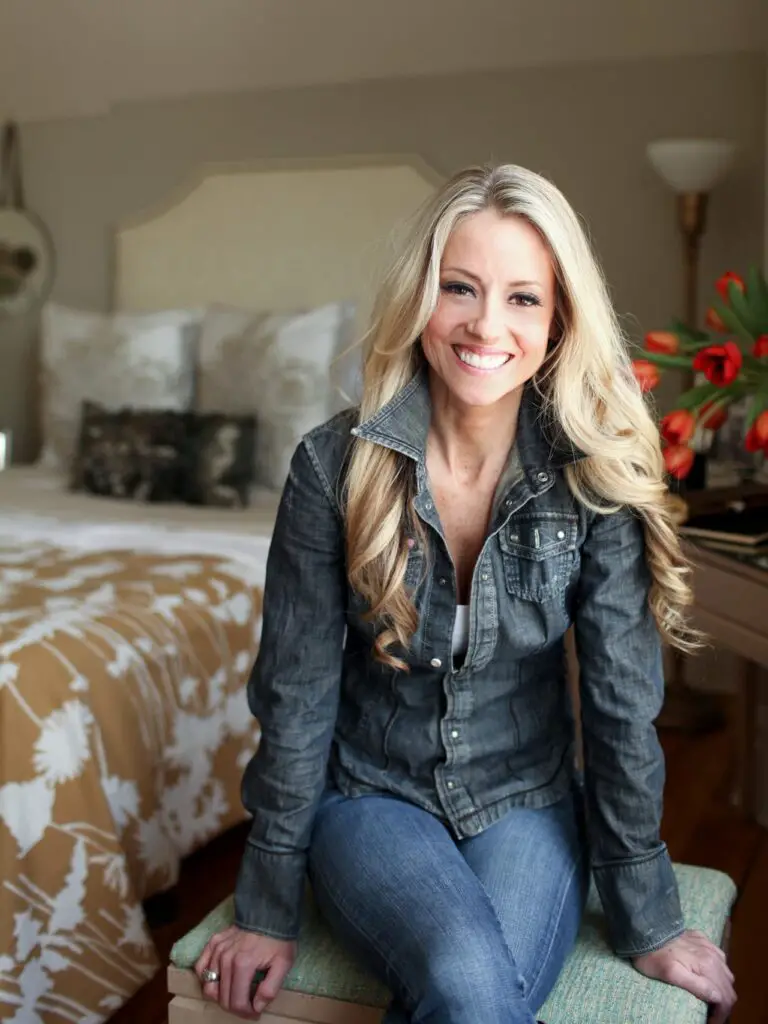 The series first premiered on the DIY Network in 2010 but later was moved to HGTV after the success of season 3. In 2014, she appeared on musician Daryl Hall's DIY Network show called Daryl's Restoration Over-Hall.
Similarly, she launched Nicole Curtis Home, a collection of home renovation essentials, in 2015. Nicole co-hosted the HGTV renovation competition series 'Beach Flip' in the same year.
And thus, she came to fame through that reality show in which she showed the same skills as an interior designer and renovator. Though more understandably and appealingly.
Currently, she is a successful TV show producer in the entertainment industry. She is also an activist for workplace equality and women empowerment.
Nicole Curtis' Net Worth
Nicole has struggled a lot in her career years, but still, due to her dedication, today, she has earned a name and quite a fortune that goes with fame.
The Rehab Addict's average pay is estimated to be $76K. Even if we consider, she received between $50K to $70K, so since 2010, that is a pretty decent amount. Aside from the show, she has been earning by attending to personal requests for renovation and design. So she has accumulated a reasonably healthy amount of fortune.
According to authoritative sources, it has been estimated that Nicole Curtis' net worth is as high as $8 million.
She now resides in a lavish and thoroughly renovated 1904 home in Detroit. She lives with her two sons.
Additionally, in 2017, Curtis bought a Detroit home for $17,000. And after spending $60,000 on repairs and other costs, she discovered that the person who sold her the property was not the owner. In fact, the home was owned by the Detroit Land Bank Authority, which put the house back on the market in early 2021.
Nicole Curtis Social Media Presence
The TV show is also quite popular on social media platforms, especially Facebook, Instagram, and Twitter. She keeps her account updated and often posts her personal and promotional pictures and other content.
Her official Facebook page has more than 1.1 million supporters. Similarly, She has over 250K followers on Instagram and 130K+ people on Twitter. Her Instagram account goes by 'detroitdesign,' while her Twitter handle is 'Nicole Curtis.'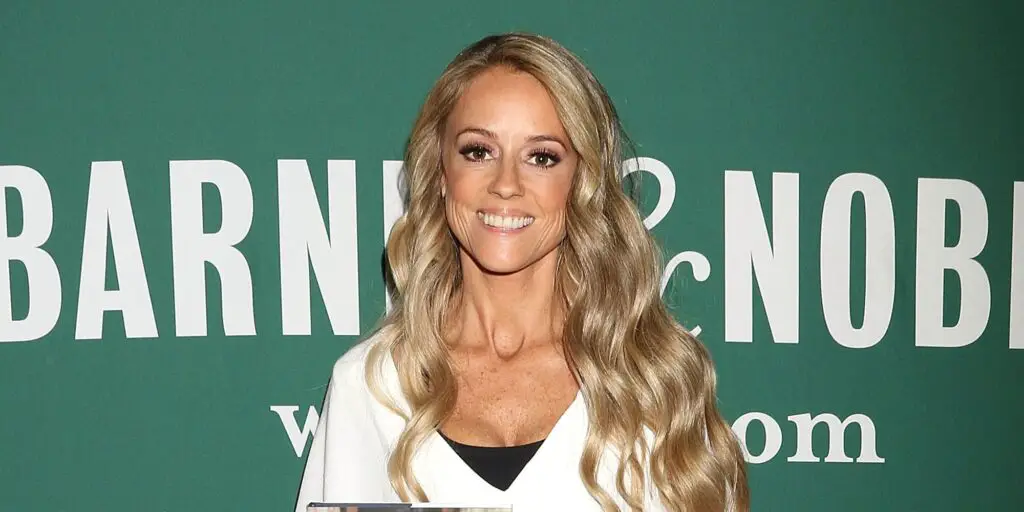 All her social media accounts are blue-ticked, and Nicole shares regular content.
Curtis uses social media to promote her work and share moments of her personal life, such as pictures with her older son and gardening with her younger son. She has also expressed her support for breastfeeding infants.
These are the social media accounts that Nicole Curtis uses. There are no other known accounts than these.
Furthermore, you may find Nicole Curtis on her Instagram, Facebook, or Twitter by clicking on the links below and getting into her social media handles in no time.