Who is Matt Smith?
Matt Smith is a well-recognized British actor popularly known for his incredible performance in 'Doctor Who' as well as for portraying Prince Philip, Duke of Edinburgh in the TV series 'The Crown'. Besides, he has made major film appearances in 'Morbius', 'Last Night in Soho', and 'Terminator Genisys'. Specifically, Smith's portrayal as Prince Philip in Netflix's "The Crown" has garnered him a Primetime Emmy nomination.
In recent times, he is gaining prominence in the general media due to his upcoming feature in the series "House of The Dragons"; which is a prequel of HBO's hit series 'Game of Thrones'.
Besides, he is acknowledged as the youngest actor to be given the role of the lead in the well-known sci-fi TV series 'Doctor Who'; he was 26 years old when he earned the role.
Profile of Matt Smith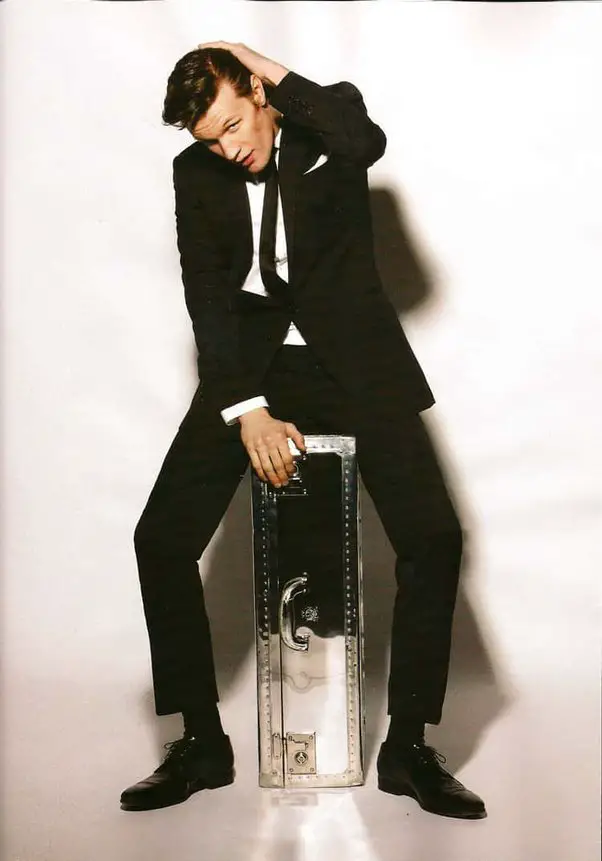 | | |
| --- | --- |
| Full Name | Matthew Robert Smith |
| Popular As | Matt Smith |
| Birthdate | 28th October, 1982 |
| Place of Birth | Northampton, England |
| Gender | Male |
| Profession | Actor & Film Director |
| Nationality | British |
| Race / Ethnicity | Undisclosed |
| Religion | Atheist |
| Education Qualification | Graduate |
| University | University of East Anglia |
| Sexual Orientation | Straight |
| Age | 40 Years Old |
| Sun-sign | Scorpio |
| Eye color | Green |
| Hair Color | Black |
| Height | 5'11" (181 cm) |
| Marital status | Unmarried |
| Parents | David Smith (Father) & Lynne Smith (Mother) |
| Siblings | Laura Jayne Smith |
| Girlfriend/Boyfriend/Spouse | Lily James |
| Children | None |
| Net Worth | $9 Million USD |
Early-life, Education & Family Background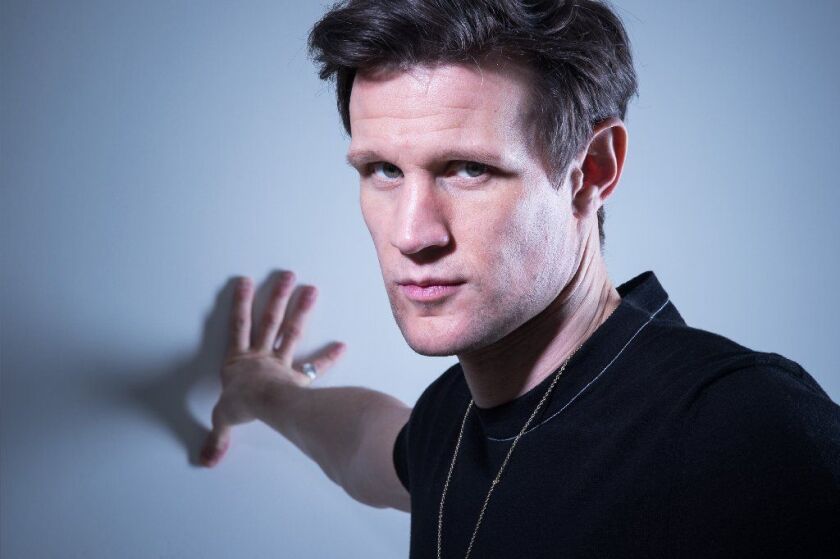 Matt Smith was born as Matthew Robert Smith on 28th October, 1982 to parents David Smith and Lynne Smith in Northampton, England. In addition, Matt is the sibling of dancer Laura Jayne, who appeared in Eric Prydz's "Call on Me" music video from 2004. During his teenage years, Smith apparently played youth football for Nottingham Forest, Northampton Town, and Leicester City while attending Northampton School for Boys.
Reportedly, Matt played youth football (soccer) for Northampton Town F.C., Nottingham Forest F.C., and Leicester City F.C., where he quickly excelled. Smith had aspirations of becoming a professional football player. However, he quit football due to spondylolysis brought on by a back injury. Thereafter, his cousin Leigh Killick who was his theatre teacher registered Smith for school performances without his knowledge. Despite Matt's initial resistance, he eventually agreed to take part and ended up performing in a "Twelve Angry Men" production. Likewise, Killick later persuaded Matt to join London's National Youth Theatre. Subsequently, Smith graduated in 2005 from Norwich's University of East Anglia after studying creative writing and drama there.
In the meantime, Smith's performances in "Murder in the Cathedral" and "The Master and Margarita" while a member of the National Youth Theatre grabbed the eye of an agent and led to his first professional acting roles in the plays "On the Shore of the Wide World" and "Fresh Kills". Moreover, Matt also secured a deal with the university so he could graduate from the University of East Anglia without having to attend classes during his senior year.
Matt Smith's Career as an Actor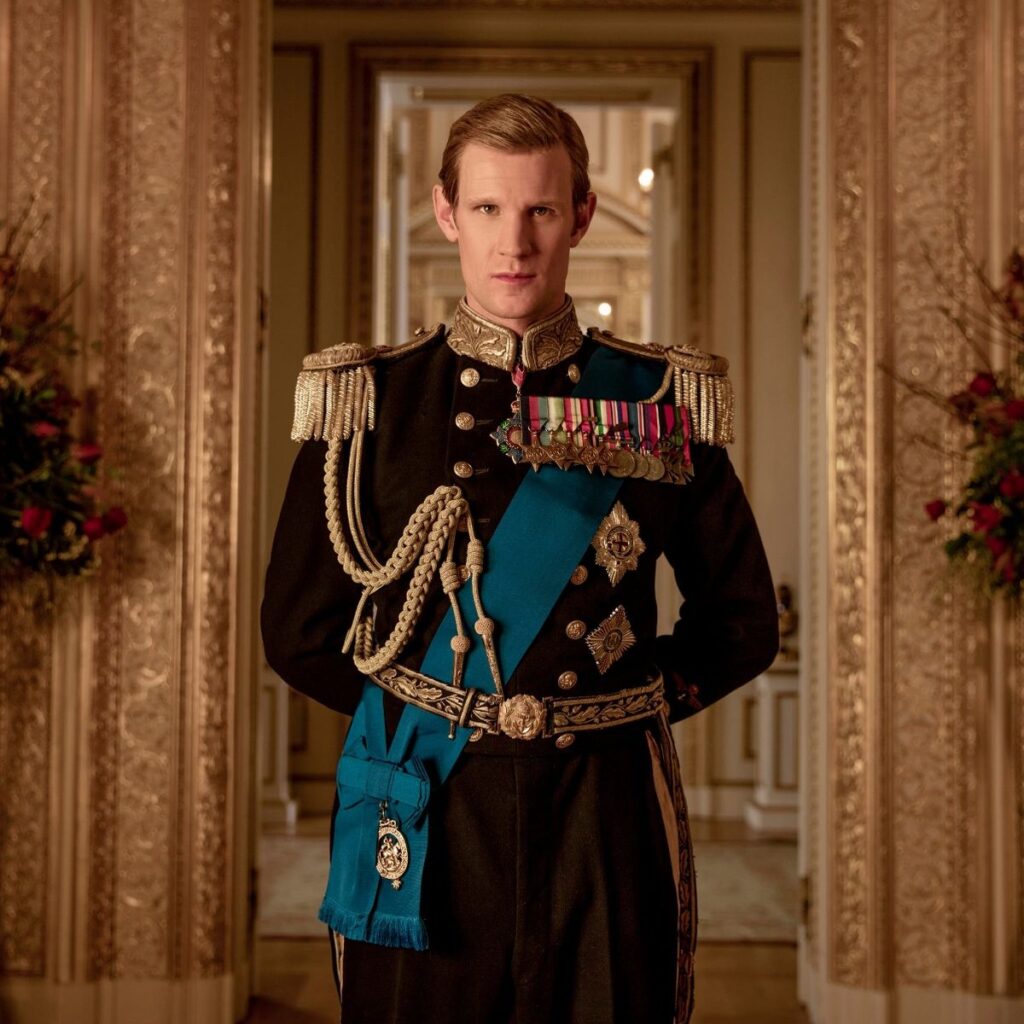 Talking about his professional acting career, Smith made his television debut through the 2006 BBC One movie "The Ruby in the Smoke". In 2007, he appeared in "The Shadow in the North" and also appeared in the BBC Two drama "Party Animals", "The Street" and "Secret Diary of a Call Girl". Eventually, he made his movie debut through "In Bruges" (2008). Thereafter, he was featured on the BBC Two crime thriller "Moses Jones" in 2009, and in 2010 he made an appearance in the movie "Womb".
Remarkably, Smith starred on the BBC One science fiction series "Doctor Who" from 2010 to 2014, making him the show's youngest actor ever to portray the character. In addition, Matt also portrayed the Eleventh Doctor in the television movies "An Adventure in Space and Time" (2013) and a 2010 episode of "The Sarah Jane Adventures". Similarly, he also acted in 2015's "Terminator Genisys" after appearing in the movies "Christopher and His Kind" (2011), "Bert and Dickie" (2012), and "Lost River" (2014).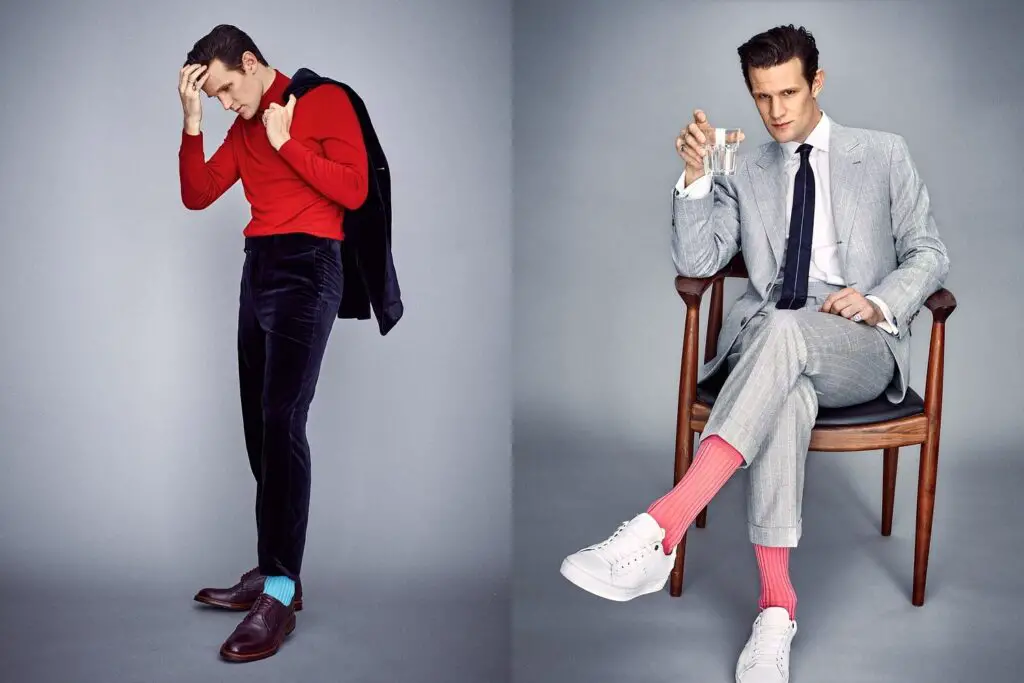 Particularly, in 2016, Matt began performing as Prince Philip, Duke of Edinburgh on "The Crown," a role that won him a Primetime Emmy nomination. The same year, he also performed in "Pride and Prejudice and Zombies". In addition, he skillfully played notorious criminal Charles Manson in "Charlie Says" and photographer Robert Mapplethorpe in "Mapplethorpe" in 2018. He also made an appearance in the sci-fi horror movie "Patient Zero". Smith then starred in the movies "Official Secrets" (2019), "His House" (2020), and "The Forgiven" (2021). Moreover, he also co-starred in the 2021 psychological horror movie "Last Night in Soho", which received a BAFTA Award nomination for Outstanding British Film. Similarly, he featured on "This Time with Alan Partridge," and in 2022, he co-starred in the Marvel movie "Morbius".
Movies, Theatre & TV Roles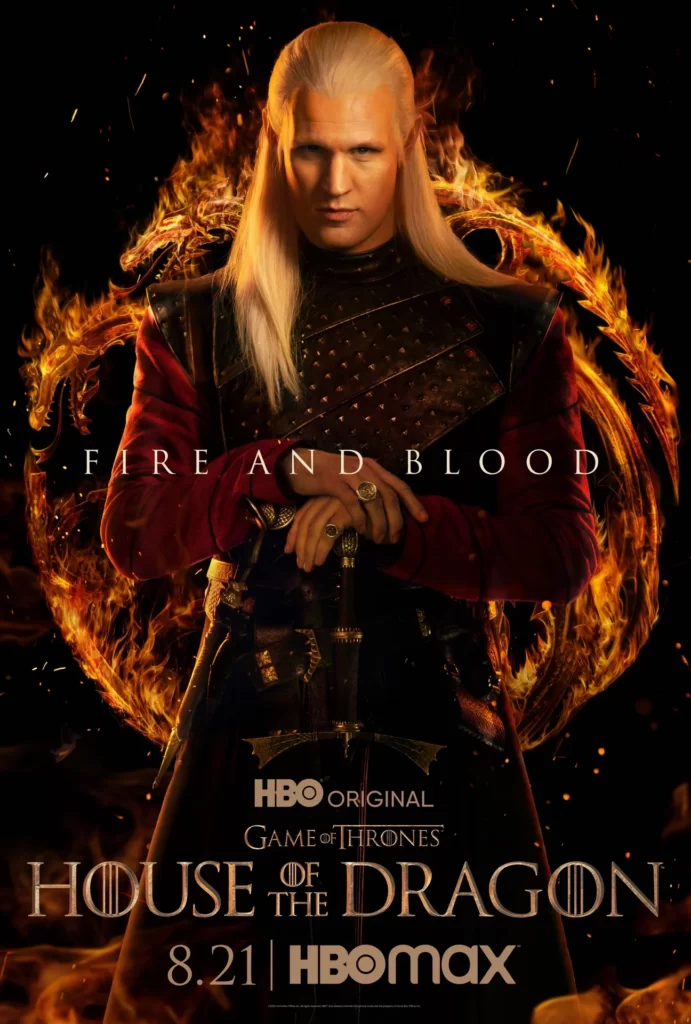 In addition to his Emmy-nominated performance as Prince Philip, Duke of Edinburgh on Netflix's "The Crown" (2016–2017), Smith is well-recognized for his role as the Eleventh Doctor on the British TV series "Doctor Who" (2010–2014). His other film credits include "Terminator Genisys" (2015), "Pride and Prejudice and Zombies" (2016), "Mapplethorpe" (2018), "Last Night in Soho" (2021), and "Morbius" (2022). In parallel, he also has credits under his name for the critically acclaimed television series "Party Animals" (2007). In the meantime, he also directed the 2013 short film "Cargese".
Besides, he has also performed in a number of theatrical productions, including "The History Boys" (2005–2006) at Royal National Theatre, "Swimming with Sharks" (2007–2008) at Vaudeville Theatre, and "American Psycho" (2013–2014) at Almeida Theatre.
Further, Smith also provided the voice of the titular character in the 2021 animated special "Superworm," as well as the video games "Doctor Who: The Adventure Games" (2010), "Doctor Who: Return to Earth" (2010), "Doctor Who: Evacuation Earth" (2010), and "Doctor Who: The Eternity Clock" (2012). Nonetheless, Matt was revealed as the cast member in the "House of the Dragon" prequel to "Game of Thrones". In the series, he will be portraying the character of Daemon Targaryen. The news was announced in December 2020 and since he has been the talk of the media.
Honors & Achievements of Matt Smith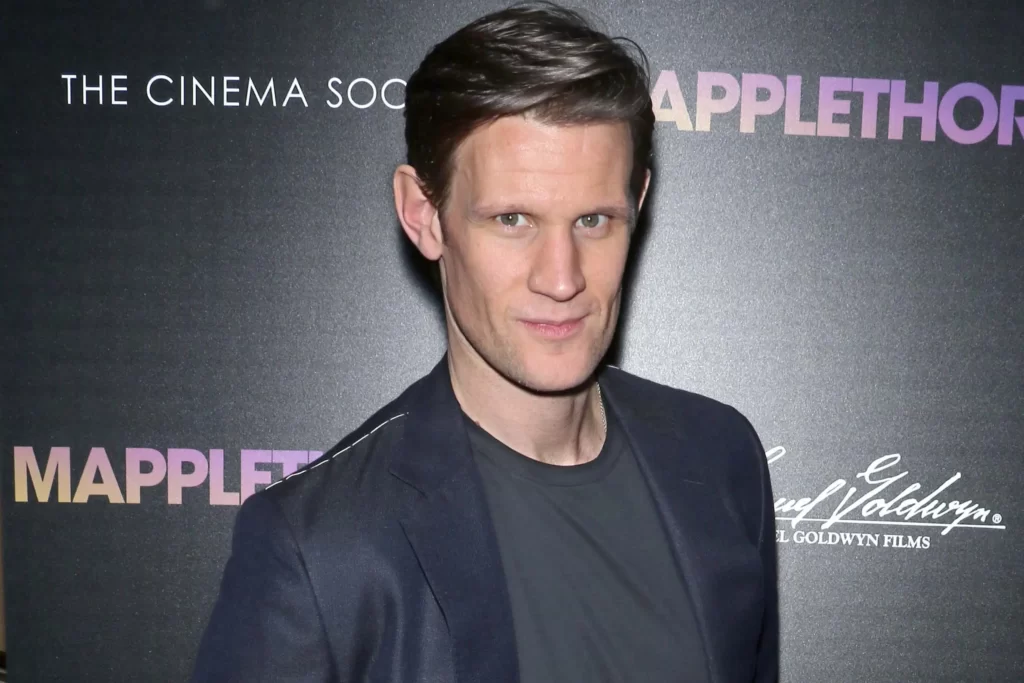 Matt Smith has achieved several credentials for his impeccable performances. Specifically, Smith, then 26 years old, was the youngest actor ever chosen to play the Doctor in the acclaimed British science-fiction television series 'Doctor Who'. Moreover, Smith's new part made headlines in Britain, where the series enjoys a close-to-cult following. Remarkably, the BBC's Doctor Who, which was first broadcast from 1963 to 1989, is recognized as the longest-running science fiction television program in the world by the Guinness Book of World Records.
Similarly, the ensemble of "The Crown" garnered Screen Actors Guild Award nominations for Outstanding Performance by an Ensemble in a Drama Series in 2017 and 2018. Meanwhile, Smith received a Primetime Emmy nomination in 2018 for Outstanding Supporting Actor in a Drama Series. Additionally, Matt also received nominations for two Broadcasting Press Guild Awards for Best Actor (2017 and 2018), an Empire Award nomination for Best Actor in a TV Series (2018), a Gold Derby Award nomination for Drama Supporting Actor (2018), and nominations for Best Actor in a Drama Series (2017) and Best Supporting Actor in a Drama Series (2018) from the Online Film & Television Association.
Likewise, he won the Most Popular Drama Performance in 2012 and Most Popular Male Drama Performance in 2014. For the series, he also received two SFX Awards for Best Actor in 2011 and 2012, a Scream Award for Best Science Fiction Actor in 2011, a BAFTA Award nomination for Best Actor in 2011 and four TV Quick Award nominations for Best Actor (2010, 2011, 2012, and 2013) respectively. Moreover, he was nominated for a BloodGuts UK Horror Award for Best Supporting Actor in 2016's "Pride and Prejudice and Zombies" and won the Gold Award for Best Actor – Feature Film at the Queen Palm International Film Festival in 2018.
Smith's Personal-life & Relationships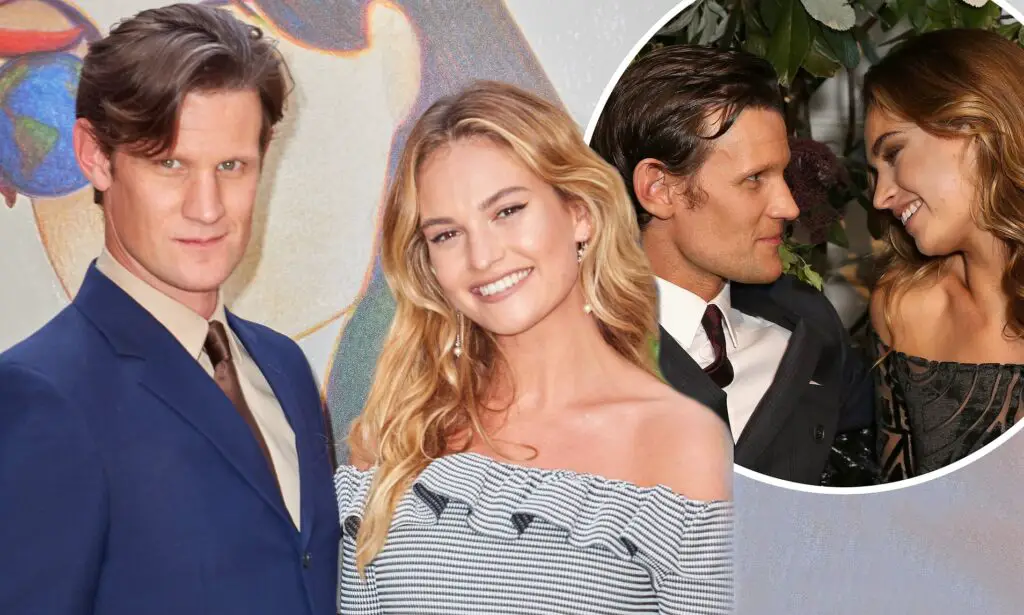 Initially, Matt was in a relationship with Brazilian actress and singer Mayana Moura from 2008 to 2009. Thereafter, he was in a romantic relationship with Daisy Lowe, the daughter of musician Gavin Rossdale and fashion designer Pearl Lowe, from 2010 until 2014. Eventually, Smith dated Lily James, his co-star in "Pride and Prejudice and Zombies," from 2014 to 2019. They supposedly got back together in 2020, together during the COVID-19 lockdown, before breaking up once more. As of 2022, Matt is still in an on-and-off relationship with Lily James based on media reports.
Besides, Matt is an atheist who enjoys the musical acts Radiohead and Oasis as well as the football team Blackburn Rovers. Regardless, he has a charming personality and was listed among the "50 Best-Dressed British Men" in 2015 by "GQ" magazine.
Social Media Handles of Matt Smith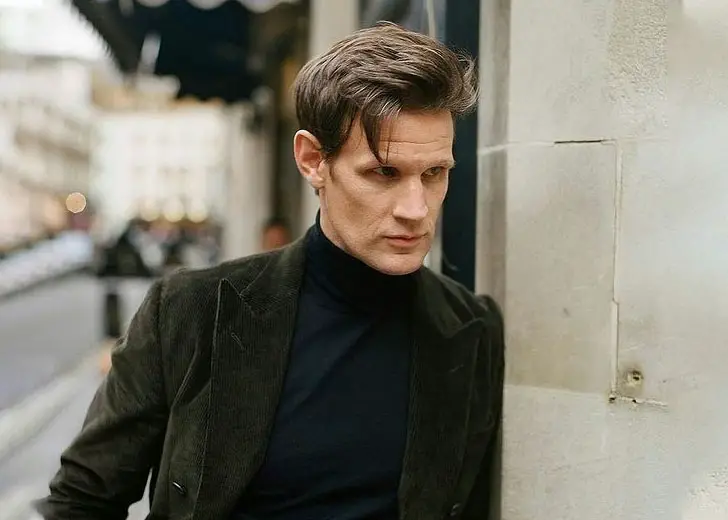 Matt Smith appears to be a generally private individual who avoids using social media sites like Facebook and Instagram. He does, however, have a personal Twitter account that has over 155.6k followers as of July 2022 which has not yet been verified.
Net Worth of Matt Smith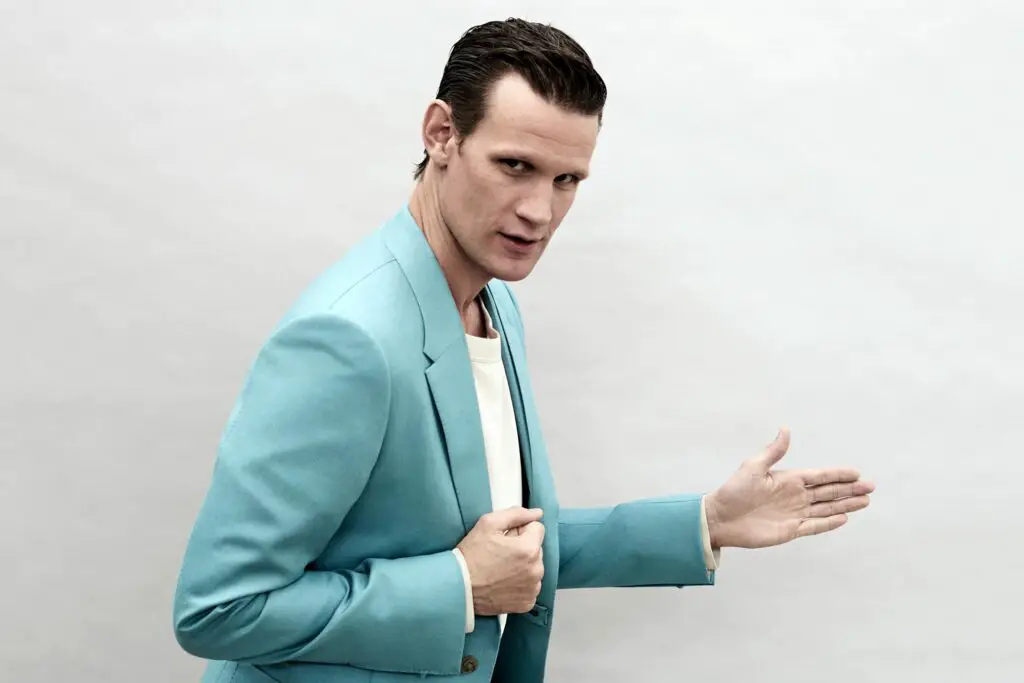 Matt Smith has managed to build a solid acting career and receives notoriety outside of the movie industry, which is not surprising given his noteworthy acting talents. As of July 2022, Matt Smith, the English actor and filmmaker is estimated to be worth $9 million USD. Sources claim that Smith received a hefty $52k each episode for his appearance in 'Doctor Who'.
In addition, Smith received his first-ever Burberry campaign in 2017 which further aids his overall personal worth. Furthermore, Matt will play a prominent role in the 'House of the Dragon' prequel to 'Game of Thrones'. According to rumors, Smith is paid $25,000 every episode. Besides, Smith is also scheduled to appear in the movie Starve Acre in 2022.