Kevin Costner is an American actor who has won numerous awards like the Academy Award, primetime Emmy award, and many more.
Kevin Costner whose full name is Kevin Micheal Costner was born on January 18, 1955, in Lynwood, California, USA. His parents were Willian Costner and Sharon Costner.
Talking about his teenage time, Kevin has moved to various parts of California because of his father's career. He Graduated from Villa Park high school in 1973.
Speaking about Kevin's acting career, he made a debut in the film "Sizzle Beach U.S.A.
Later, he has done movies like "Dances With Wolves", "Black or White", "3 Days to Kill", "The Bodyguard", "Waterworld", "The Postman", "Open Range", etc.
In 1985, he played in a movie "Silverdo" as promised by his best friend, which led to taking a major U-turn to his acting career.
Similarly, In 1983, he has been on the commercial for the Apple Lisa and Table for Five.
Likewise, he was nominated 12 times for Academy Awards for "Dancing With Wolves" and has won 7 of them including two for him personally.
Furthermore, Kevin is the singer in Kevin Costner & Modern West.
The company was founded because of his wife's encouragement.
Later, the band started to go on a tour to Istanbul and Rome in 2007. 
A year later, they released a country song "Untold Truths", which peaked at number 61 in Billboard Top Country Albums.
Kevin is not only an actor but also a filmmaker, musician, and songwriter. He has starred in movies like "fandango", Silverado"," let him go" and many more.
Kevin Costner's Baseball, Business, Honors, Philantrophy, Writing
As an actor, Kevin has played as a pro basketball player.
Likewise, in his real life, he was a partial owner of the Zion, Illinois-based Lake County Fielders independent baseball team in the North American League. 
In 1995, based on a patent he obtained from the US government, Costner began building oil separation equipment.
However, due to some reason, the company's previous owner filed $10.64 million lawsuit for securities fraud and misrepresentation. 
Nevertheless, Stephen Baldwin lost the lawsuit and the court had asked Baldwin to reimburse Costner and the other defendants in the case for their costs.
Similarly, he owns Tatanka: The Story of the Bison and Midnight Star Casino and Restaurant.
Nevertheless, Kevin has received the following awards:
Golden Plate Award of the American Academy of Achievement: In 1992
World of Little League Museum Hall of Excellence: In 2000
The Hollywood Walk of Fame, 6807 Hollywood Boulevard, August 11, 2003, Motion Pictures: In 2003
Hall of Great Western Performers at the National Cowboy & Western Heritage Museum in Oklahoma City, Oklahoma: In 2019
Costner is a member of the National World War I Museum's honorary board in Kansas City, Missouri.
He taped two radio ads for the museum in spring 2011 that were broadcast on the Kansas City Royals Radio Network.
During the 1980s and 1990s, Kelvin was one of the highest-paid actors in the world. He has a net worth of $250 million.
Kevin Costner's profile
Before moving further, let's have a look at Kevin's profile.
| | |
| --- | --- |
| Name | Kevin Costner |
| Nickname | The Tsar |
| Gender | Male |
| Profession | American actor, filmmaker, songwriter, and musician |
| Height | 6 feet 1 inch (185 cm) |
| Weight | 79 kg (174 pounds) |
| Body Size | Unknown |
| Eye Color | Gray |
| Hair Color | Gray |
| Date of Birth | January 18, 1955 |
| Age | 66 years old |
| Zodiac Sign | Capricon |
| School | Mt.Whitney High School |
| College and University | California State University, Fullerton |
| Education Qualification | Graduated |
| Degree | Unknown |
| Religion | Christian |
| Ethnicity | Native American |
| Cast | Costner |
| Address | Lynwood, California, The United States |
| Hobbies | Singing, Dancing, Playing Musical Instruments, etc |
| Marital Status | Married |
| Past Relationship | Cindy Silvia |
| Spouse name | Christine Baumgartner |
| Children name | Annie Costner, Liam Costner, Joe Costner, Cayden Wyatt Costner, Grace Avery Costner, Hayes Logan Costner, Lily Costner |
| Parents | Willian Costner and Sharon Costner |
| Siblings | Sharon Costner |
| Pet | Unknown |
| Net Worth | $250 million |
Kevin Costner's net worth
Kevin Costner is an actor, director, and producer whose net worth is $250 million as of 2021.
As mentioned above he was one of the highest-paid actors during his early career phase.
How tall is Kevin Costner?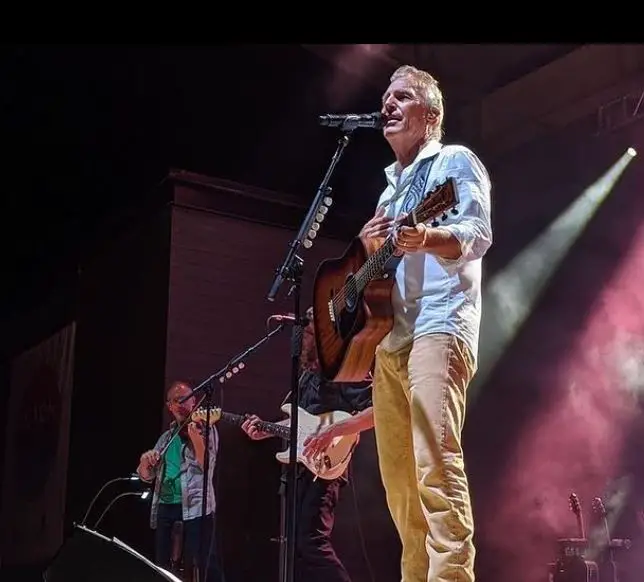 Speaking about Kevin's height, he is 6 feet 1 inch tall.
Kevin Costner's Family
On January 18, 1955, Kevin Costner was born in Lynwood, California to Willian Costner and Sharon Costner.
Costner's parents had 3 kids. He is the youngest of three boys, with the middle one dying shortly after delivery.
Similarly, Kevin's mother was a welfare worker and his father worked as an electrician and, later, a utility executive at Southern California Edison.
Likewise, he was raised as "Baptist."
Growing up, he had "lost a lot of confidence" to make new friends often.
Kevin Costner's Wife
Kevin is currently married to Christine Baumgartner and has three children with her.
After his graduation, Costner married his long-term college girlfriend Cindy Silva.
After 16 years of marriage, Eventually, they divorced in 1994.
Who has Kevin Costner dated?
Kevin has dated Cindy Silvia, his first wife.
Later, he dated Bridget Rooney and had a son with her.
Kevin then also dated Brigit Cunningham and Elle Macpherson.
Kevin Costner's Instagram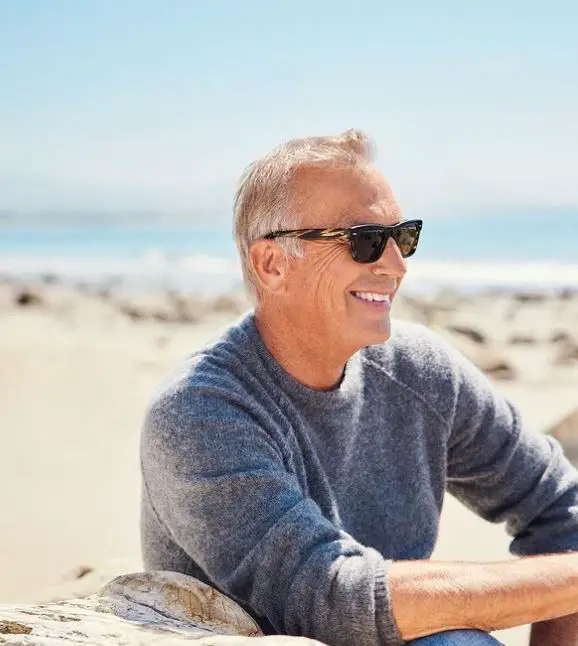 Kevin's official handle is @kevincostnermodernwest.
He has over 646k followers and 872 posts.
Similarly, Kevin follows 151 different accounts which include people, brands, TV personalities, and actors and actresses.
He is verified on his Instagram account.
Similarly, we can find him on Facebook, Instagram, Twitter, and much other social media as:
Some facts about Kevin Costner
Very Early in Kevin's life, he was a Republican. He was good friends with "Ronald Reegan." Later, In 1992, he became a "Democratic."
Costner has been married twice and has seven children from three separate relationships.
In the final days of 2008 election, he campaigned for "Barak Obama."