Kelly Killoren is a former full cast member of the American series " The Real Housewives of New York City". In addition, she is also an author and has written books. Furthermore, Ms. Killoren is a real estate agent and editor.
The American Television star also did modeling and owns a business. The MBA graduate has been editor of Elle Accessories. On top of that, she works with AM New York as a style columnist.
The 53-year-old personage has her life settled with numerous jobs. The gorgeous Kelly was also featured on the cover page of Playboy Magazine back in 2010.
Besides this, her personal life is not as successful as her life. She was married to a photographer in 1997 but had to split up in 2007. Shockingly, her picture in Playboy was shot by her husband after their divorce.
Kelly Killoren Bensimon's Profile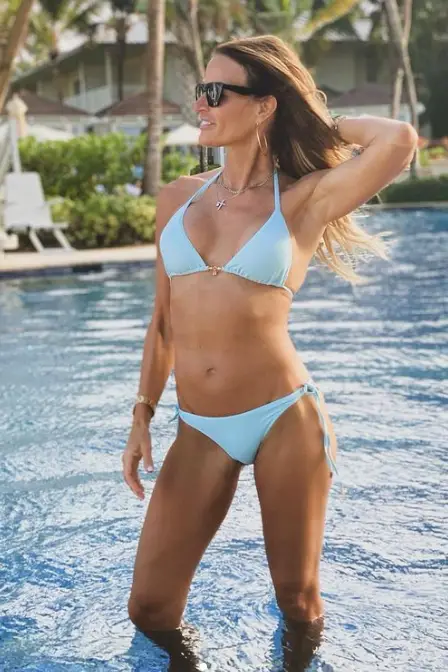 | | |
| --- | --- |
| Name | Kelly Killoren Bensimon |
| Nickname | Kelly |
| Gender | Female |
| Profession | American Author, Editor, Model, TV Personality, and Entrepreneur |
| Height | 5 feet 10 Inches |
| Weight | 62 Kgs |
| Body Size | 33-25-35 Inches ( Breast-Waist-Hips) |
| Eye Color | Hazel |
| Hair Color | Light Brown |
| Date of Birth | 1 May 1968 |
| Age | 53 years |
| Zodiac Sign | Taurus |
| School | Keith Country Day School |
| College and University | Trinity College, Columbia's School of General Studies, and Northeastern University |
| Education Qualification | Graduated |
| Degree | Degree in Literature and Writing, Master's Degree in Business Administration |
| Religion | Catholic Christian |
| Ethnicity | White |
| Cast | Killoren Bensimon |
| Address | New York City, United States of America |
| Marital Status | Divorced |
| Spouse name | Gilles Bensimon |
| Children name | Sea Bensimon and Thaddeus Bensimon |
| Parents | Not Unknown |
| Siblings | Not Unknown |
| Pet | Fluff and Tarzan (Dogs) |
| Net Worth | $25 million |
Kelly Killoren Bensimon's Books
The American Model wasn't always into fashion. Behind her gorgeous face, she has incredible writing skills. Accordingly, she started publishing books in 2002. In fact, she wrote the book " In the Spirit of the Hamptons" which has 2 volumes.
The Assouline Publishing company helped her to publish three books. After the first book, she worked on American Style and The Bikini Book. As a matter of fact, the books are sold for more than $150 and are still available.
Afterward, Kelly cooperated with St. Martin's Press for her fourth book. The book I Can Make You Hot was issued in 2012. Then, she had her novel published in collaboration with Simon and Schuster.
Other than books and novels, she is also engaged in writing columns for magazines and Newspapers. For instance, Mrs. Bensimon had written for Page Six and Gotham Magazine. Amazingly, Hamptons Magazine had a free weekly circulation of 40,000 to 50,000 in which she is an editor.
Undoubtedly, her works have the essence of her beautiful writing and her knowledge about the glamour world.
How Tall is Kelly Killoren Bensimon?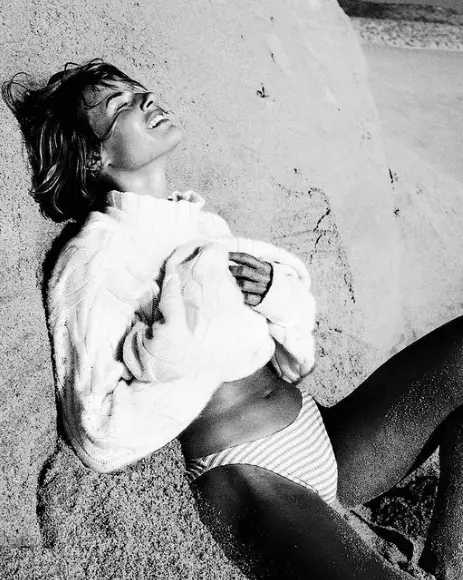 The American Author Kelly Killoren has a height of 5 feet 10 inches. There is no doubt that the former model is concerned with her well-being in the aspect of her physical appearance. In fact, she weighs only 62 Kgs.
Accordingly, Killoren has a slim figure with hazel brown eyes. Despite being in her late 50's, she still stands to be a photogenic woman. As a matter of fact, she still looks stunning in bikinis.
Kelly Killoren Bensimon's Instagram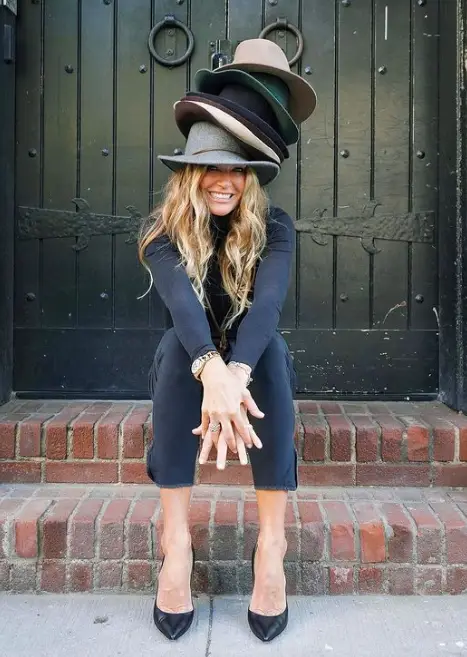 Even though she has already parted ways with her husband back in 2007, she has kept the last name. Kelly Killoren can be found on Instagram at @kellybensimon.
The author seems to be very active on Instagram. Moreover, she is already verified on Instagram. Likewise, she has more than 428k followers on her account.
Similarly, Killoren Bensimon has followed over 400 users from her social media. She has a ravishing amount of posts. In fact, Kelly has posted more than 1200 photos and videos.
If you want to follow her on social media, you can click the link below:-
Who is the Husband of Kelly Killoren Bensimon?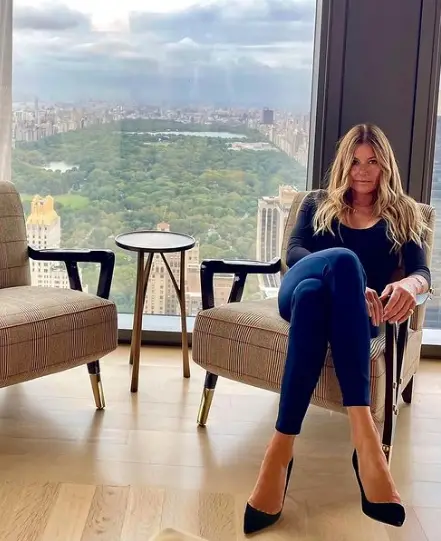 As mentioned earlier, Kelly has kept the last name of her previous husband. She used to be married to photographer Gilles Bensimon. Moreover, Gilles was a fashion photographer and worked along with her even after divorce.
The couple got married back in 1997 and separated their way in 2007. After a year of marriage, they gave birth to a daughter named Sea Louise. Then, in 2000 another baby girl was born who is named Thaddeus Ann.
Apart from her ex-husband, she is rumored to have relationships. Kelly might have stayed in a short relationship with Alejandro Lorenzo. Unfortunately, the relationship didn't last for a year.
Currently, Alex Rodrigeuz seems to be her lover. To begin with, they are expected to be in a flirty relationship since November of 2021. Mr. Rodrigeuz is a retired baseball player.
Kelly Killoren Bensimon's Net Worth
The successful writer and editor Kelly Killoren has accumulated a net worth of $25 million as of 2021. Unquestionably, the 59-year-old celebrity is caught up with too many jobs. Reportedly, she might have started her career earlier than 2010.
Besides being an author who has published more than 4 books, she is also a model. Notably, the gorgeous was first seen in popular magazines like Elle, Harper's Bazar, and Cosmopolitan. Likewise, she was on the cover of Playboy.
Later to her appearance on Playboy, she shot a picture for the Shape. It was based on her exercise routine. Apart from this, she has also worked as a host in IMG week, GQ magazine, and others.
Moreover, Killoren has sold her jewelry collections. She launched her jewelry at Barneys, Bloomingdale's, and many more. She did most of the sales of her accessories line for benefit programs. Even more, the sales of her book are also donated for welfare.
In 2009, Kelly joined The Real of Housewives of New York City for 3 seasons. Later, she appeared on Odd Mom Out and Million Dollar Matchmaker.
Previously in 2018, she obtained her license as a real estate agent and is working as a salesperson at Douglas Elliman. She seems to be engaged as an Instagram Model. Adding to the list, She is an entrepreneur.
KKelly Killoren Bensimon's Twitter
Similar to her Instagram username, her Twitter handle still has her ex-husband's last name. She can be found on Twitter at @bensimonkelly.
Unfortunately, earlier in 2021 her old Twitter account was hacked. Currently, she has around 235 followers only. She does tweet now and then but isn't verified on Twitter yet.
Some Facts on Kelly Killoren Bensimon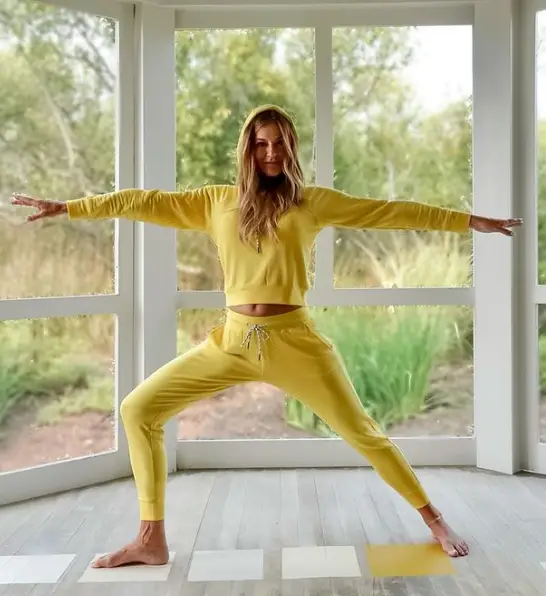 In 2009 the celebrity was arrested for domestic violence and assault. She was allegated by her ex-boyfriend.
She has done community service for two days.
Killoren had mentioned in an interview that she went through posttrauma depression.
The author is a philanthropist and has done several donations for benefits.