Jennie Nguyen from the Real Housewives of Salt Lake City is a fierce competition. She has a sharp tongue but an extravagant personality as well.
Anyway, she is also a new addition to the Real Housewives franchise. And apparently, so soon, many Real Housewives fans have labeled her the villain and the queen instead. Anyways, as always, there's a lot to know about Jennie. So, here's what we will know about Jennie in today's article.
Jennie's bio, husband, net worth, house, Instagram, height, profession, controversy, profession, children, and more. Right after Jen came into the franchise. She stirred some drama. So, let's see what more dramas she walks around with, in her daily life with this article.
Jennie Nguyen is a Refugee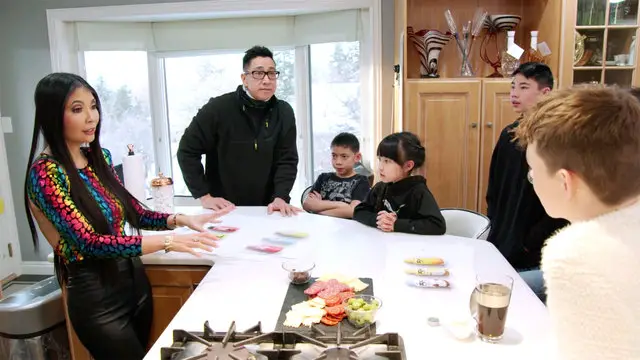 You might or might not know, Jennie Nguyen was born in Vietnam. But Jennie, with her family, had to make a sudden departure from her hometown. Actually, she and her family were on a run from Vietnam. They came to the Staes from a boat looking for refuse as they ran away from a communist country.
Furthermore, Jennie says,
"During our journey, we were captured by the Thai pirates, and we were placed in a Thai refugee camp. About three years into the camp, we were sponsored by a Christian church and that's how we ended up in Long Beach, California. And so that's how we came to America."
Anyway, moving forward, Jennie holds American nationality. And she belongs to Vietnamese ethnicity. Likewsie, there's nothing known about her mom and dad. Also, the same goes with he sibling.
After coming to the states at the age of 7, things still we'ren't the best for Jennie and her family. But, they made the most out of it. Also, Jennie's religion is Catholic Christian. And, Jennie replaced Jen Shah in the Real Housewives of Salt Lake City. Furthermore, Jennie was born in 1977, and she celebrates her birthday every year on July 5.
| | |
| --- | --- |
| Full Name | Jennie Nguyen |
| Mom | NA |
| Dad | NA |
| Siblings | NA |
| Birthday | July 5 |
| Nickname | Jennie |
| Birthplace | Vietnam |
| Age | 44 years old |
| Nationality | American |
| Ethnicity | Vietnamese |
| Zodiac Sign | Cancer |
| Religion | Catholic Christianity |
Jennie Nguyen is a Family Women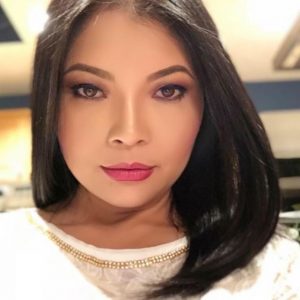 Jennie is married to her husband Duy Tran and left her life behind to become a stay at home wife. Before that, she had her own career. Likewsie, Jennie owned a couple of ,medical spas and was a businesswoman.
However, after giving birth she left her professional career. We have to say though, Jenniw would make an excellent person to be a boss. Judging her by recent behaviour in RHOSLC though. We'll see what happens later.
Anyway so, as you can see, Jennie is not working for now. And her profession is a housewife, for real. Aside from that, there's not much known about Jennie's career.
However, we have no idea if Jennie willingly gave up her career to be a full time mom.
As for her net worth, Jennie has a net worth of around $3 million. And there's no information on her salary. But, we will get it to you shortly, and as fast as possible.
| | |
| --- | --- |
| Profession | Stay At Home Mom and Wife |
| Website | website |
| Net Worth | $3 million |
| Salary | NA |
| Residence | Salt Lake City |
Motivational Quote
"You Deserve To Be Loved"
Jennie's Husband Is A RED Flag?
As mentioned above, Jennie's husband Duy and her have three children together. And, Jennie threw her professional life to give as much time she can provide to her family. However, her hubby appeantly wants more kids.
But, Jennie thinks she's done with kids now as she's getting old and also already has three kids. So, Duy says that he really wants more kids. Even if it means having to bring in a sister wife. How wild is that?
So, I guess he should know that he cannot have a sister wife for Jennie just because he wants more kids. And that he should respect Jennie's decision as well.
On the other hand, you all know that some of the casts from RHOSLC does not have husbands. In fact, they're divorced. Some, even multiple times. But Jennie has one who'se wedding is still going strong. But I do feel like her husband is a little toosh, and that maybe also somewhat of a red flag.
| | |
| --- | --- |
| Marital Status | Married |
| Sexuality  | Straight |
| Children | 3 |
| Former Partner/ Boyfriend | NA |
| Husband's Name | Duy Tran |
| Wedding Date | NA |
Jen Shah's Replacement
First of all, Jennie had no intention of joining the Bravo team. However, she was friends with Lisa Barlow. And Lisa gave her a nudge to just come on the screen as her friend.
Furthermore, they never thought that's she'd become the replacement instead. So, right when Jennie came to the Bravo TV, Jen was having some troubles of her own.
Likewsie, now, she's become the woman replacing Jen.
Body Measurements and Physical Appearance
There's no information relagrding Jennie's body measurements. That includes her height and weight. But, I will have to ask you to come back again in the future to check this space again. For any added information.
Anyway, as for her hair color, Jennie has a long black straight hair. And gorgeous pair of black eyes. Also, there's no other information known regarding Jennie's appearance. Oh and, she doesn't have any visible tattoo on her body as of 2021.
| | |
| --- | --- |
| Height  | NA |
| Weight  | NA |
| Body Measurements (chest, waist, hip)  | NA |
| Eye Color | Black |
| Hair Color | Black |
| Tattoo  | None |
Secret to Youthful Skin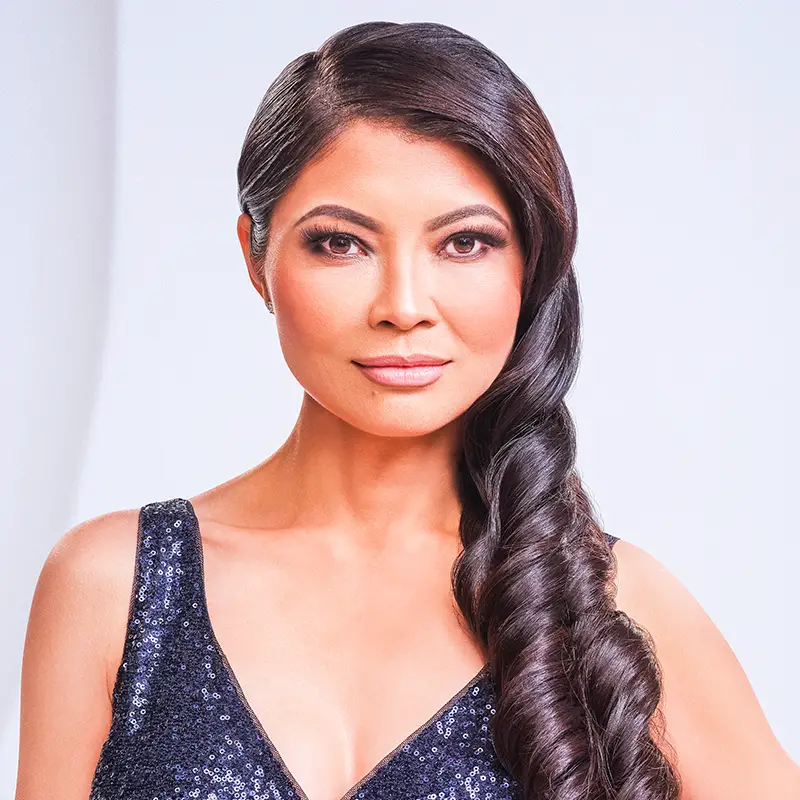 Everyone knows that Asian skin looks really youthful and fresh. However, there are lots of remedies that most of the Asians use to make their skin glow. Even at the age of 44, Jennie has a youthful, glowing skin.
So, upon being asked the sam question over and over again, Jennie finally shared her secret that she's been using for a long long time. And it's so simple.
All you have to do is get a rice paper from any Asian grocery store. And dip it in warm water for a few seconds. Apply it on you face lie a face mask. Lastky, cut holes for your eyes and lips.
Social Media Presence