Who is Jenni Falcone?
Jenni Falconer is a British radio and television personality who has worked for the ITV and BBC networks, as well as various Heart FM radio stations. Also, she has served as a presenter on ITV's This Morning and in other reality shows. Profile of Jenni
Profile of Jenni Falconer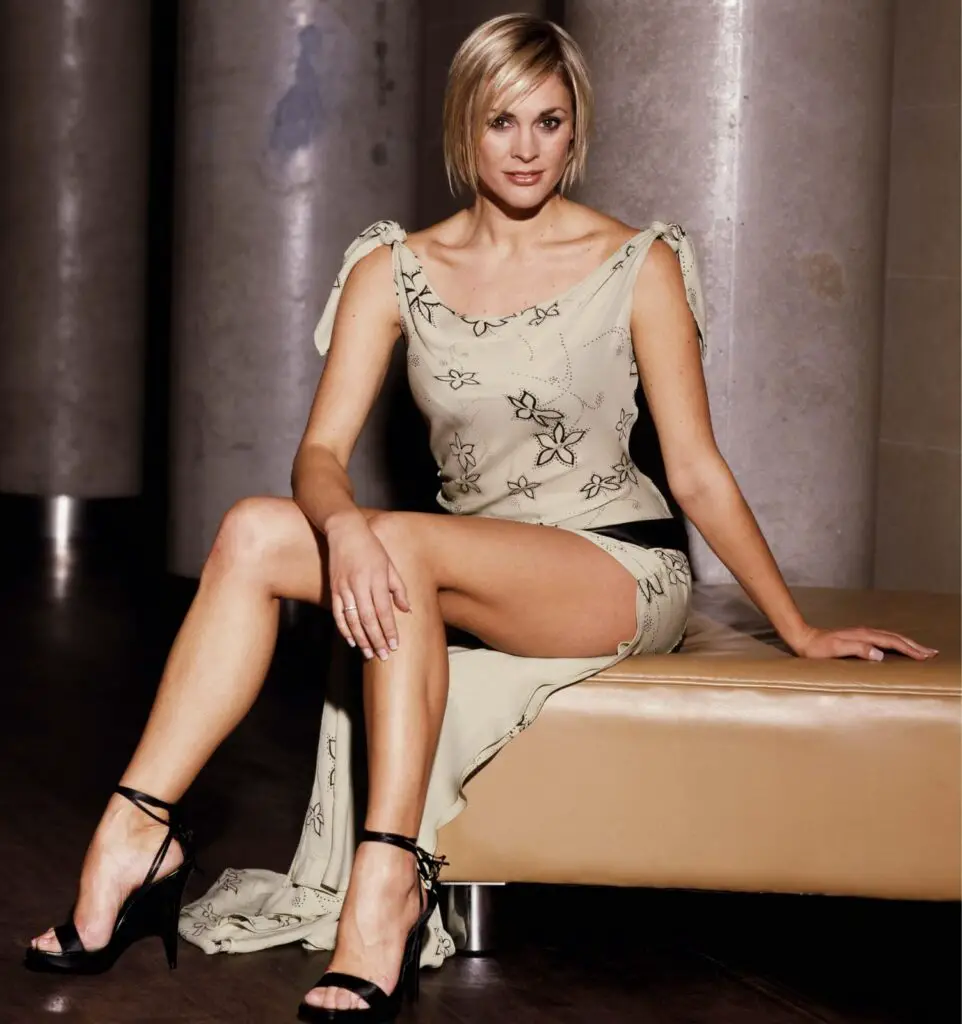 | | |
| --- | --- |
| Full Name | Jenni Falconer |
| Popular As | Jenni Falconer |
| Birthdate |  12 February, 1976 |
| Place of Birth | Glasgow, Scotland, UK |
| Gender |  Female |
| Profession | TV and Radio Presenter |
| Sun-sign | Aquarius |
| Age | 45 years old |
| Education |  Undisclosed |
| School | Abbey School |
| University | University of Leeds |
| Nationality | British |
| Race / Ethnicity | Caucasian |
| Religion |  Christianity |
| Eye color | Loght Brown |
| Hair Color | Blonde |
| Height | 5'8 (173 cm) |
| Marital status | Married |
| Parents | Undisclosed |
| Siblings | Undisclosed |
| Spouse  | James Midgley |
| Children |  1 |
| Net Worth | $6 Million USD |
Jenni is a radio and television broadcaster from Scotland. She was a regular broadcaster of the National Lottery Draws on BBC One and appears on the ITV daytime show This Morning as a regular travel journalist. Jenni is also a Smooth Radio host.
Early-life, Education & Family of Jenni
Jenni Falconer was born in Glasgow, Scotland, on February 12, 1976. Her  star-sign is Aquarius, according to astrology. Moreover, she is a Glasgow native who grew up in Bishopbriggs and Milngavie. However, she and her family relocated to the south of England when she was seven years old. Accordingly, she attended the Abbey School, which is an independent school.
Eventually, Falconer went on to the University of Leeds in West Yorkshire, England (1994). She majored in Spanish and Italian and minored in Latin, Geography, and Business Administration.
Additionally, she began her television career while still a student at the university. Moreover, Jenni is of Scottish ancestry and Caucasian ethnicity.
Beginning of Jenni's TV Career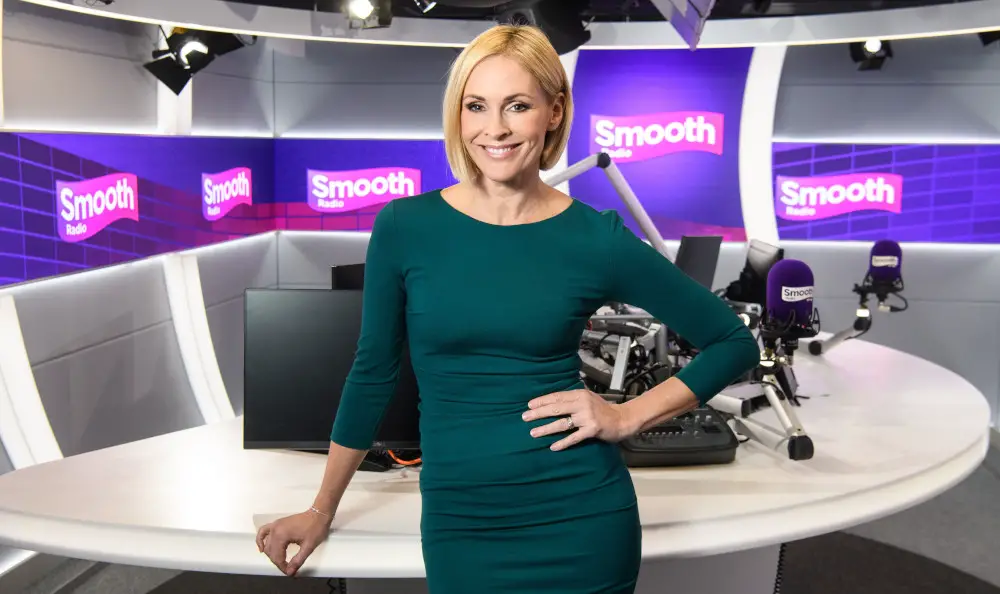 Jenni began her television career while still a student at university. ITV offered her a deal to produce a documentary and a consumer show on the condition that she drop out of college. Jenni placed her degree at Leeds University on hold following the show to focus on her TV career.
Falconer first appeared on television in 1994 as a participant on the show Blind Date. BBC Scotland took notice of her good looks, lively nature, and easy demeanor in front of the camera, and encouraged the then university student to do some presenting.
Eventually, she went on to work for ITV as a reporter on the current affairs show 3D before becoming the host of the consumer show We Can Work It Out.
Falconer's Career Stats
However, her big break came in 2000, when she was asked to headline GMTV's new entertainment show. She ended up in exotic locations addressing some of Hollywood's major celebrities, including Tom Cruise and Will Smith. Since then, she's headlined a variety of shows, including 'The National Lottery Big Draw' and the 'Sky One show Cirque De Celebrité' (2006–2007).
Moreover, Jenni Falconer has established herself as a well-known television host. She has been a part of the television series 'This Morning (1988)' and 'Only Fools on Horses' (2006). Similarly, ''Wordplay (2009) and 'Britain's Worst Celebrity' (2003–2005) are two other TV programs she has featured in.
She appears on the ITV daytime show This Morning as a regular travel reporter. Formerly, she was a regular presenter of the National Lottery Draws on BBC One. Moreover, she is both an actress and a writer, with credits including 'A Bear's Christmas Tail' (2004), 'The National Lottery: Jet Set' (2001), and 'Entertainment Today' (2000). Besides, Jenni is a self-described workaholic.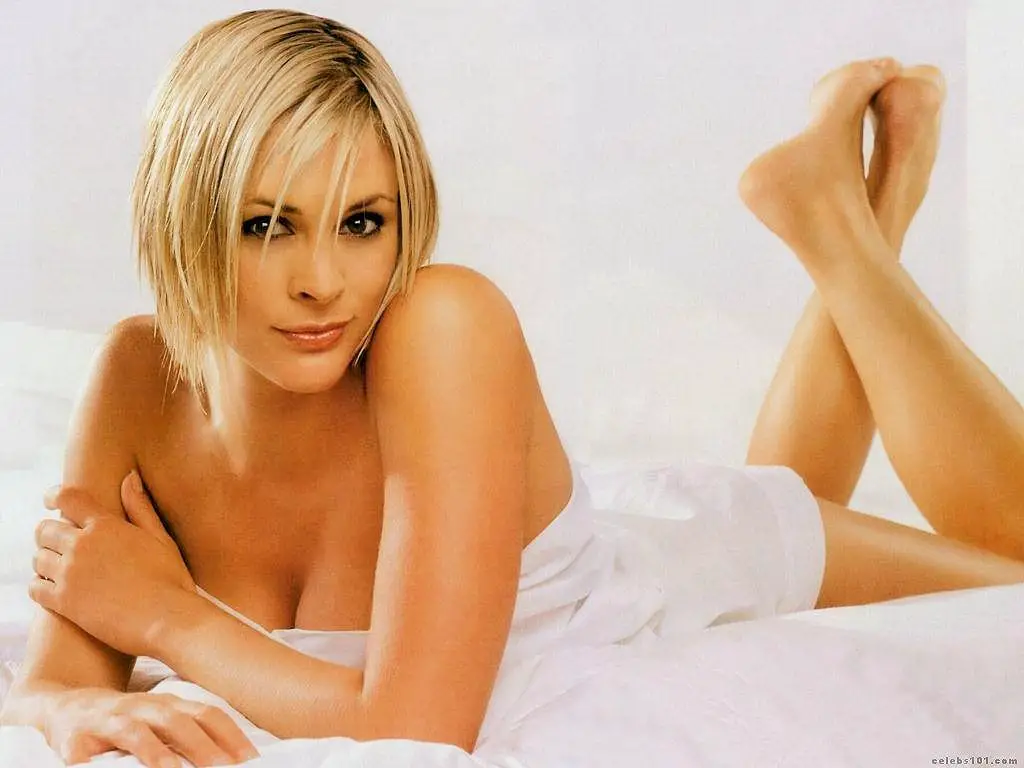 Her Philanthropic Works
Falconer has been a celebrity sponsor of the Breast Cancer 2000 charity since 2002. Similarly, she ran the London Marathon in 2012 to raise money for CLIC Sargent. Likewise, Falconer ran the London Marathon to raise money for the charity The Children's Trust.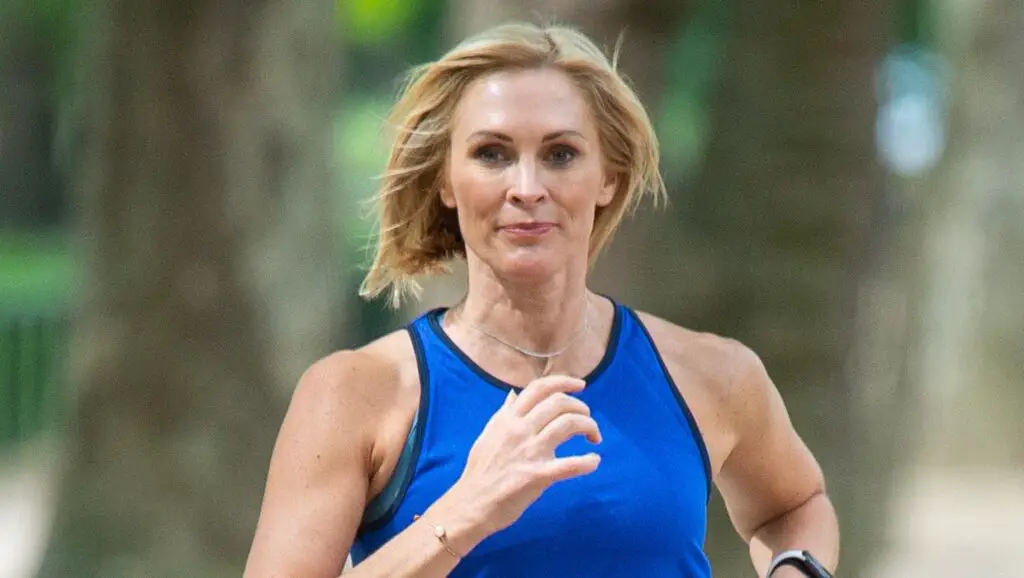 Additionally, Jenni ran the London Marathon in 2015 to raise money for Cancer Research UK. Then, Falconer joined The Children's Trust, the UK's premier charity for children with brain injury and neuro-disability, as an Ambassador in January 2019, after being a supporter since 2009. In 2009, 2014, and 2019, she ran three marathons for the organization and organized gala fundraising events in London.
Is Jenni Faconer Married?
She has been married to James Midgley since June 3, 2010. They only have one child together. Besides, at the age of 35, she gave birth to her first child. Furthrmore, Ella Rose Midgley, her daughter, was born on September 21, 2011.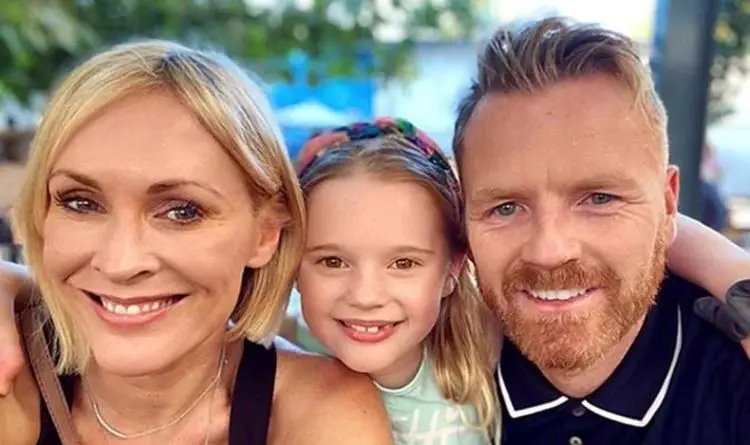 Jenni Falconer's Personal Life
Currently, Jenni lives in London with her former 'Cutting It' lover James Midgely and her dog Alfie. When she isn't on assignment, enjoys horseback riding to keep fit. Despite having spent the majority of her adult life in the south of England, the broadcaster, who is proud of her Scottish origin, considers Glasgow to be her home.
Social Media Handles of Jenni Falconer
Jenni is quite active on her social media handles. She has over 244k followers on her Instagram account.
Net Worth of Jenni
Jenni Falconer's net worth is projected to be $6 million in 2021. Her booming profession as a Scottish presenter has provided her with the most of her money. However, her additional revenue streams are yet to be uncovered.
Interesting Facts about Jenni Falconer
Jenni has been named one of the most popular television show hosts.
In addition, she won first place in the Sport Relief showjumping competition.
Furthermore, Falconer was launched as the face and body of Ultimo's Adore Moi underwear line in June 2009.