The American Battle Rapper Hitman Holla is engaged to his influencer future wife Cinnamon. The Rapper is also a former athlete in his college years. He is popularly known for appearing in the comedy show Wild 'N Out.
Eventhough his stage name is Hitman Holla, he is legally known as Gerald Fulton,Jr. His fame rose when he acted in the SMACK/URL rap circuit as a battle rapper.
The African- American rapper has also released his own mixtapes. His is known for his fast raps , delivery of rap in an aggressive way as well as his techniques. His round ending words were also catch enough for the viewers to love him even more.
Hitman Holla Personal Details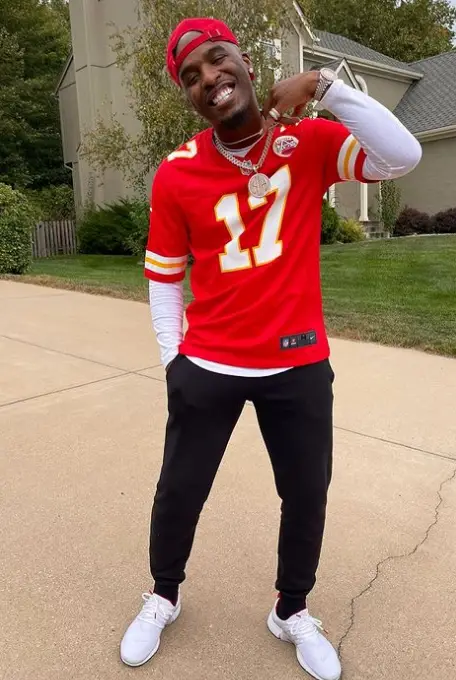 | | |
| --- | --- |
| Name | Gerald Fulton Jr. |
| Nickname | Hitman Holla |
| Gender | Male |
| Profession | American Rapper, Entreprenuer, Tv Personality |
| Height | 5 feet 10 inches |
| Weight | 80 kgs |
| Body Size | Not Known |
| Eye Color | Black |
| Hair Color | Black |
| Date of Birth | 29 March 1988 |
| Age | 33 Years |
| Zodiac Sign | Aries |
| School | Local School in St. Louis |
| College and University | California State Northridge |
| Education Qualification | Graduated |
| Degree | Unknown |
| Religion | Christian |
| Ethnicity | African American |
| Cast | Fulton |
| Address | Atlanta, georgia |
| Marital Status | Unmarried |
| Spouse name | Cinnamon (Girlfriend) |
| Children name | Geremiah Fulton |
| Parents | Gerald Fulton Sr. and Sue soCinnamon Fulton |
| Siblings | Showout and other two siblings |
| Pet | Binnyjr (Dog) |
| Net Worth | $3 million |
Is Hitman Holla Married? Wife Details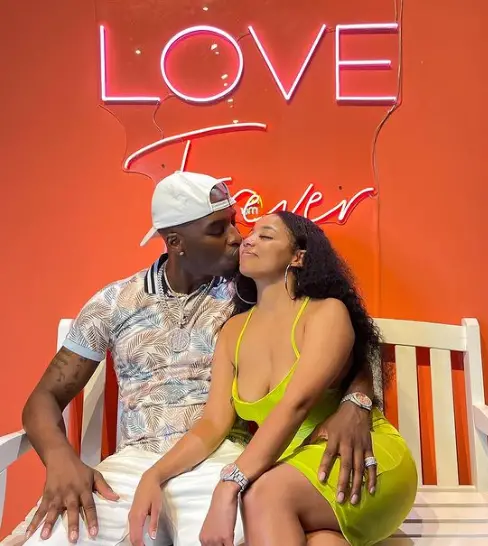 The actor and rapper Holla is not married. However, he seems to be engaged to Cinnamon. Cinnamon and Gerald has been together for a very long time.
Moreover, they had their five year anniversary on 4th November 2021. The rap artist calls his future wife binny as a pet name. Given that, the couple has no official statement of their engagement.
If we look at the Instagram profile of Cinnamon , we can see that she has listed a rng sign and tagged Hitman along with it. Also, there is no information about where they met for the first time.
However, Holla had mentioned in one of his anniversary caption that he bought her wings because Binny was feeling very hungry. They have been together since a very long time and seems absolutely deep in love.
Recently, there is a rumour about their sex tape being released. We will update as soon as there is more information on this
How Tall is Hitman Holla? Height and Weight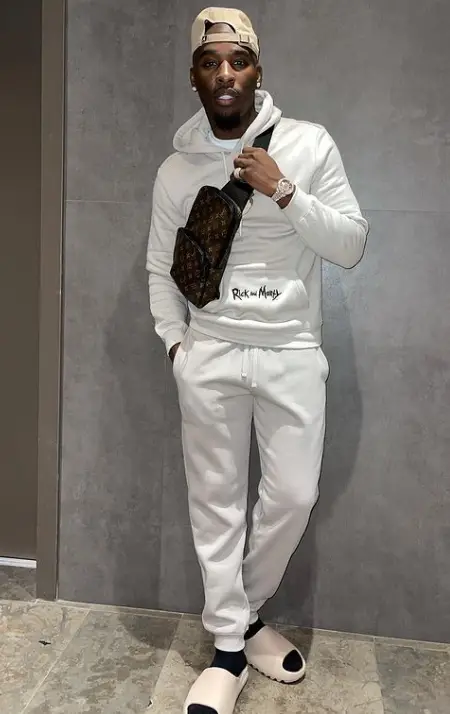 The recurring cast of Wild'N Out has a height more than an average men. As per the sources, he stands to be 5 feet 10 inches tall. If we go through his pictures on his account, we can notice a huge height difference compared to his soon to be wife.
Holla is a good looking African-American who has also maintained his weight. In fact, he weighs 80 Kgs. He was a athlete before he entered the rap industry. Hitman continues his love for basketball and maintains his physique by indulging into sporting activities.
Net Worth of Hitman Holla Explored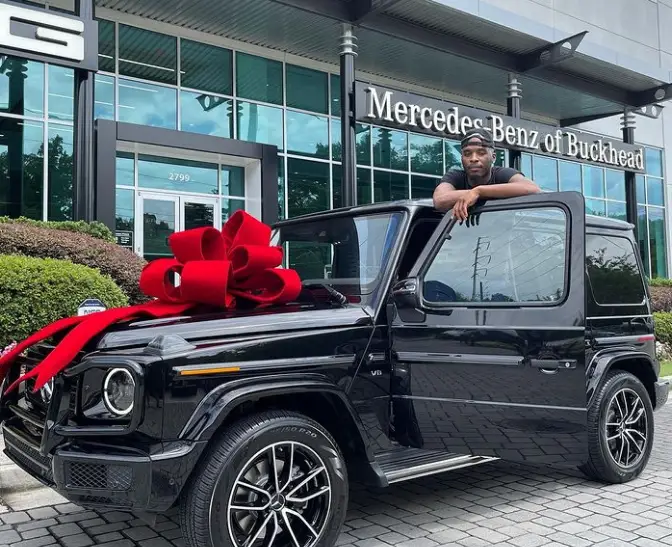 If you are a fan of the aggressive rapper, you might have a insight of his collections. He often shares his expensive purchase from Mercedez benz to his diamond engraved watches.
Currently, he has accumulated around $3 million. The Net worth of the uprising rapper is expected to increase enormously considering his popularity.
The main source of his income is from the battle rapping. His continuous appearance for ten season in Wild'N Out is also a base for his earning. Besides appearing on the TV shows, he has also released his own songs and mixtapes.
Holla is also an entrepreneur who has launched his own clothing brand. Yett and Ball game is his side hustle whereas rapping is his main deal. His name in music industry was highlighted ever since he released his singles.
Other than this, he also performs for live shows with pay per view and contract deals. He has also released his album Big Flex which has more than 150k views. He has also his youtube channel for music. If you want to know more about his songs, keep on reading the article.
Instagram Account of Hitman Holla
The Rap artist has won heart of many viewers. We can hear the holla of people when we watch the show where he appears. His technique of battling for rap has privileged him with lot of fan followers.
We can find Hitman Holla in Instagram at @hitmanholla. Undoutebly, he is already verified in his profile. Moreover, he has more than 1 million followers. Likwise, he is following 480 users from his account.
He is extremely active in his Instagram profile and has shared numerous post. In fact, he has shared above 900 posts in Instagram. Most of his pictures are with his girlfriend, Cinnamon.
He has also shared the unfortunate event that happened with his girlfriend. We can see all the support and love he has for love of his life.
If you want to follow him on social media platforms, please click the link below:-
Hitman Holla's Family. Parents and Siblings Information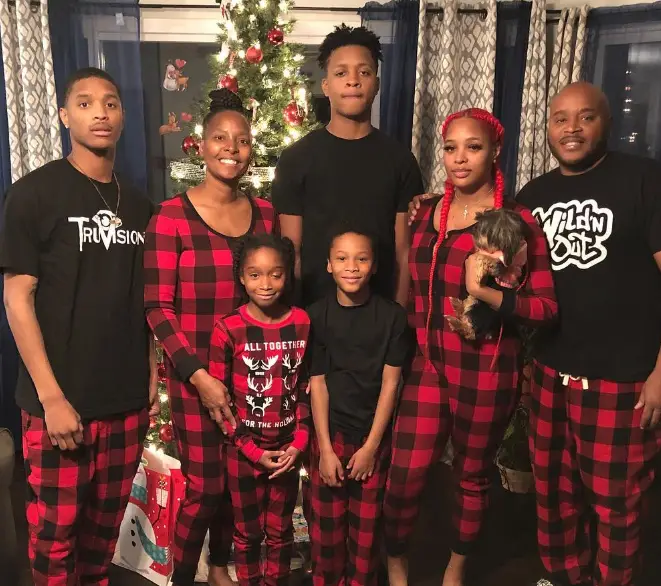 Holla comes from a African family. It seems as if he has a huge family. He has three other siblings. According to the Instagram profile of all his family, they haven't revealed their real name but just their pet/ stage name.
Gerald Fulton, Sr. who is a father of Hitman is famously recognized as Big Gerald. The actual information about his career is still missing. Hitman's mother name is Sue soCinnamon Fulton.
His younger brother is popularly known as Showout. Showout is also involved in the rap industry. He gained fame when he went viral in one of the rap battels on WorldStarHipHop. He also appears with his brother Holla in the SMACK/URL.
Besides this, he has a younger sister another brother whose name isn't disclosed yet. They can be found in Instagram @ballgame2k and @ima_prettyproblem. Both of the other siblings are engaged on their own profession.
Geremiah Fulton is the only son of Hitman Holla. However, more details of the biological mother isn't published yet. Holla is very close with his son and keeps on mentioning him on his captions.
Hitman Holla as a Rapper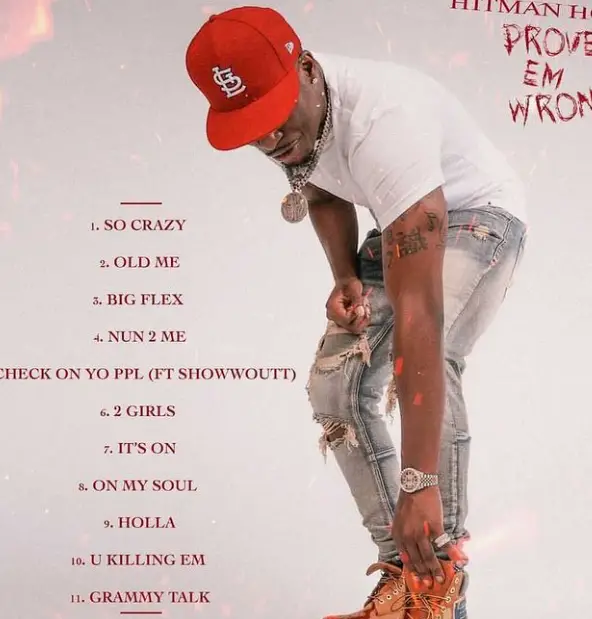 The fierce battle rapper has received love from all around the world since his appearance in the shows. He was a scholar student due to his athlete performance but discontinued for rapping.
In his entire rap career , he has had more than 36 rap battles . The views of his battle had more than 80 million views. He rapping technique is viewed to be unique and different.
More viewers view him as a classy rapper where as some perceive him to have a aggressive battling rapper. He has battled against different rappers and is one the Black Squad member.
Released Songs of Hitman Holla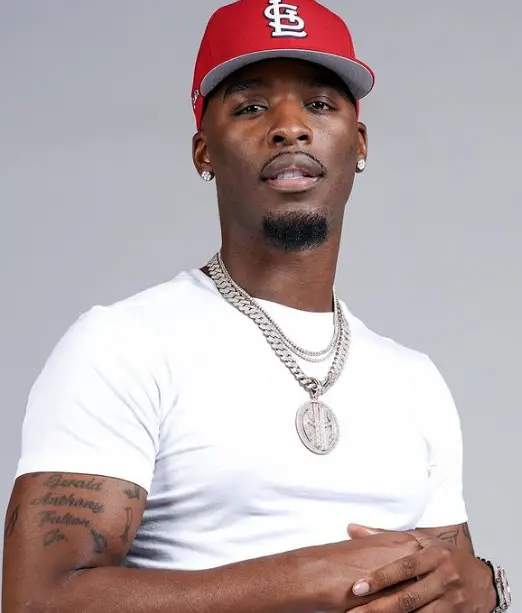 The artist has released a number of songs but one of his popular songs was when he released his single. Back in 2017, he released "Diddy Dum Dum" which secure a good response from viewers.
Currently, he also also released a album named as Big Flex. House Party, Tiff, Control Da Room, So Crazy, Hitman are one of his million viewed songs. These songs are also recently released.
If you want to view more of his songs , you can head towards his youtube channel.
Some Facts on Hitman Holla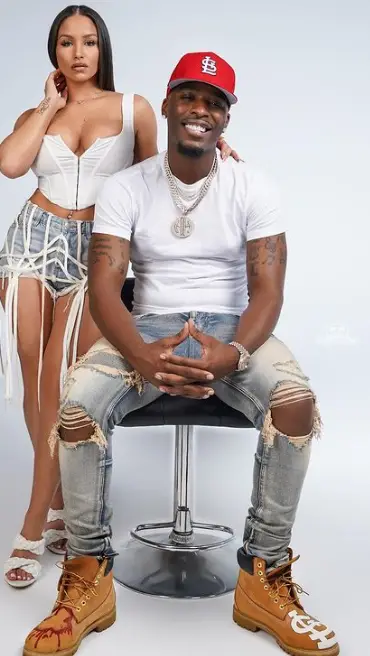 Recently, his sex tape with his girlfriend Cinnamon has gone viral.
His girlfriend is injured due to the bullet shot.
Holla has a son of his own but the biological mother's name is missing.
Sue who is a mother of Hitman is a breast cancer survivor.
Previously, his was accused for murder two times.