Who is Gino D'Acampo?
Gino D'Acampo is a renowned chef and media personality from Italy who now resides in the United Kingdom. His food-related television series and cookbooks have made him a household name.
Besides, Gino became prominent after appearing on the ITV show This Morning as a frequent cook. Moreover, he has hosted a number of cooking shows since then, including Let's Do Lunch, There's No Taste Like Home, and Gino's Italian Escape.
Profile of Gino D'Acampo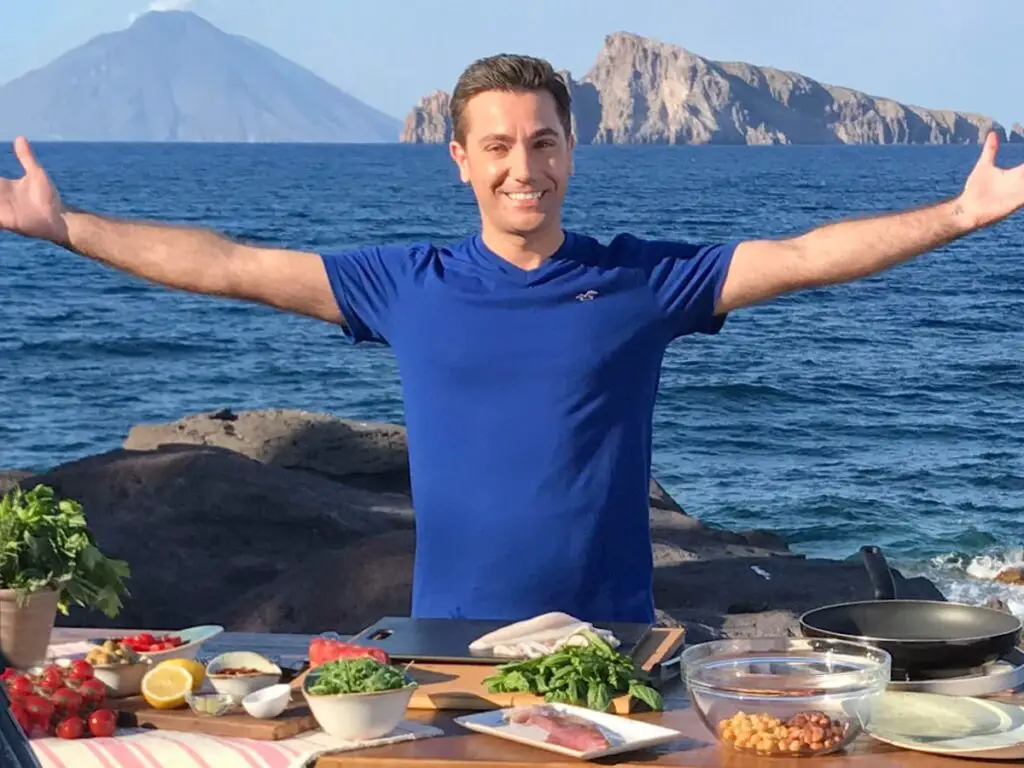 | | |
| --- | --- |
| Full Name | Gennaro Sheffield D'Acampo |
| Popular As | Gennaro D'Acampo |
| Birthdate | 17th July 1976 |
| Place of Birth | Torre del Greco, Naples, Ital |
| Gender | Male |
| Profession | Celebrity Chef |
| Nationality | Italian |
| Race / Ethnicity | Italian |
| Religion | Christianity |
| Education | Graduate |
| College | Luigi de Medici Catering College |
| Sexual Orientation | Straight |
| Age | 45 Years Old |
| Sun-sign | Undisclosed |
| Eye color | Light brown |
| Hair Color | Dark brown |
| Height | Undisclosed |
| Marital status | Married |
| Parents | Ciro D'Acampo (Father) & Alba D'Acampo (Mother) |
| Siblings | Marcella D'Acampo |
| Spouse | Jessica Stellina Morrison |
| Children | 3 ( Luciano, Rocco, and Mia) |
| Net Worth | $10 Million USD |
Gino is a well-known Italian celebrity chef. He received numerous honors for his work as a talented professional chef. Gino's real name is Gennaro Sheffield "Gino" D'Acampo, however he is better known by his nickname Gino.
Early-life & Family of Gino D'Acampo
Gino D'Acampo was born on July 17, 1976, in Torre del Greco, Naples, Southern Italy. As of 2021, he is 45 years old. His mother is Alba D'Acampo and father is Ciro D'Acampo. Additionally, Marcella D'Acampo is his only sister.
His grandpa Giovanni's love and passion for cooking was passed down to him. Eventually, Gino arrived to London, England, at the age of 18 after studying and honing his culinary abilities at the Luigi De Medici catering institution.
Beginning of Gino's Career
Gino began his television career when he was 24 years old, giving him almost 21 years of experience presenting and appearing on a variety of prime-time television shows. Gino also has two prime-time television shows for Discovery Italia in his native country.
Gino routinely appears on ITV's This Morning, as well as having his own show, Gino's Italian Escape, where he's been traveling around Italy for the past 7 years in quest of real Italian cuisine.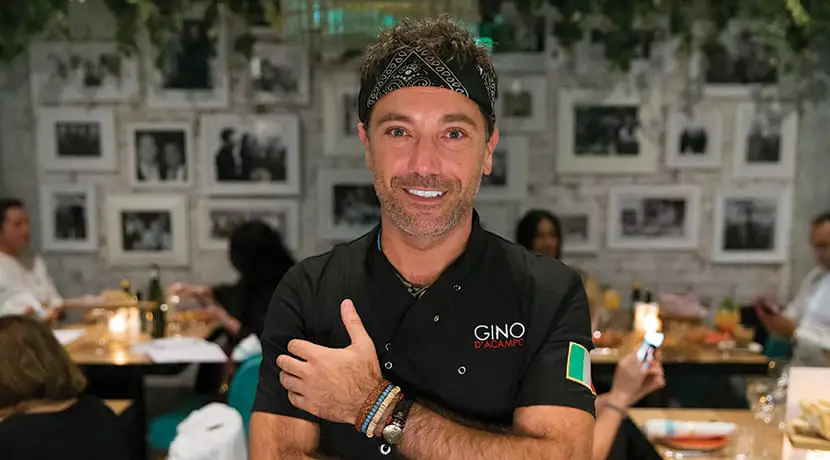 Gino competed against Gordon Ramsay and Fred Sirieix to create a festive dinner for the emergency services in 2017. The show was so popular that the trio reappeared in 2018 for a second season, Gordon, Gino, and Fred's Ultimate Road Trip. Then, in a third series, they went on a cross-country tour. Furthermore, the trio recently returned from filming the show's fourth season in Greece.
Additionally, he is also a cookbook author with 17 books under his belt. Moreover, 'Wiskella,' his first children's cookbook, was published in 2020.
D'Acampo's Business Venture
Gino founded and co-owns Bontà Italia since 2003. It is now one of the UK's largest importers and distributors of authentic Italian ingredients, servicing foodservice, restaurant groups, supermarkets, and manufacturers.
Besides, Gino is also a prominent restaurant in the United Kingdom. Presently, he operates 11 restaurants in the United Kingdom. Additionally, he has recently teamed with the worldwide hotel conglomerate Melia to open restaurants both in the United Kingdom and abroad.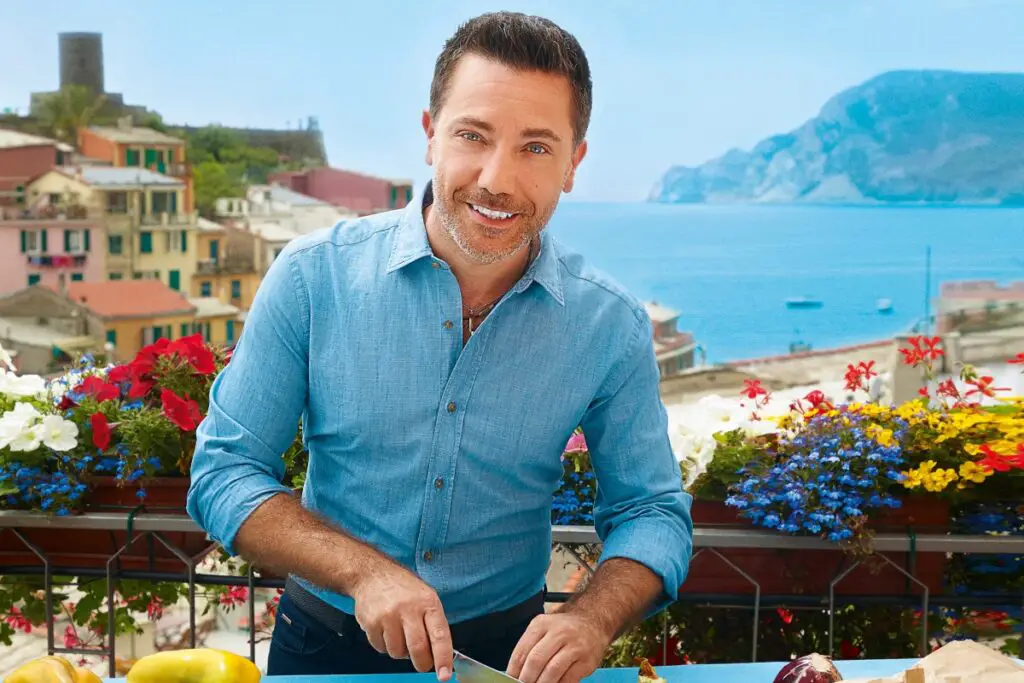 In 2013, Gino opened a franchise of restaurants called Gino's Pasta Bar or My Restaurant, with five locations. His first Pasta Bar, on Fleet Street, debuted in July 2013. In addition to Leadenhall Market, he has restaurants in Bishopsgate, Euston railway station, The Manchester Corn Exchange, and Camden Town (Gino D'Acampo My Restaurant). 
Accordingy, Gino also released his first iPhone app, "Gino D'Acampo – Eating Italian," in 2010. Gino also won 'I'm A Celebrity… Get Me Out Of Here!' in 2009.
Gino D'Acampo as a TV Presenter
Lately, Gino has taken over as host of the popular hit TV show Family Fortunes, establishing himself as a prime-time television host. Gino has also dabbled with film, making a cameo appearance in Disney+'s Luca. With his family, he has a new ITV primetime show called "Cooking up with the D'Acampos." He's also made an appearance on the ITV show This Morning.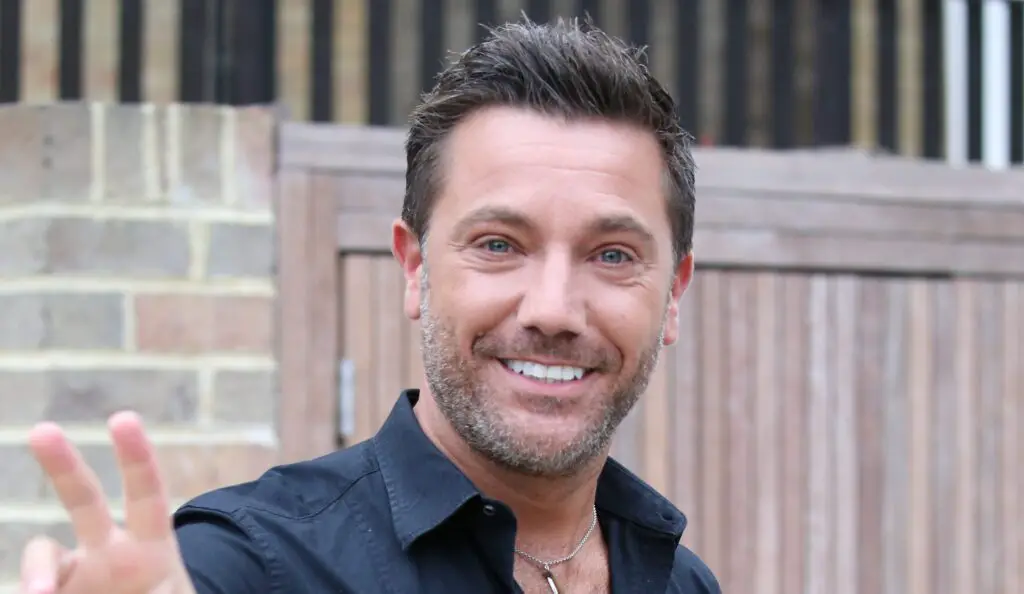 Gino's Love for Italian Cuisines
Gino is an avid fan of his native culture and sticks to traditional Italian cooking. He frequently visits the Luigi de Medici College to speak to students and do live seminars. He was also a member of the Associazione Professionale Cuochi Italiani and the Federazione Italiana Cuochi. Gino also cooked at Luciano Pavarotti's Gala Dinner and a private function for the Italian Ambassador in 2002.
Is Gino D'Acampo Married?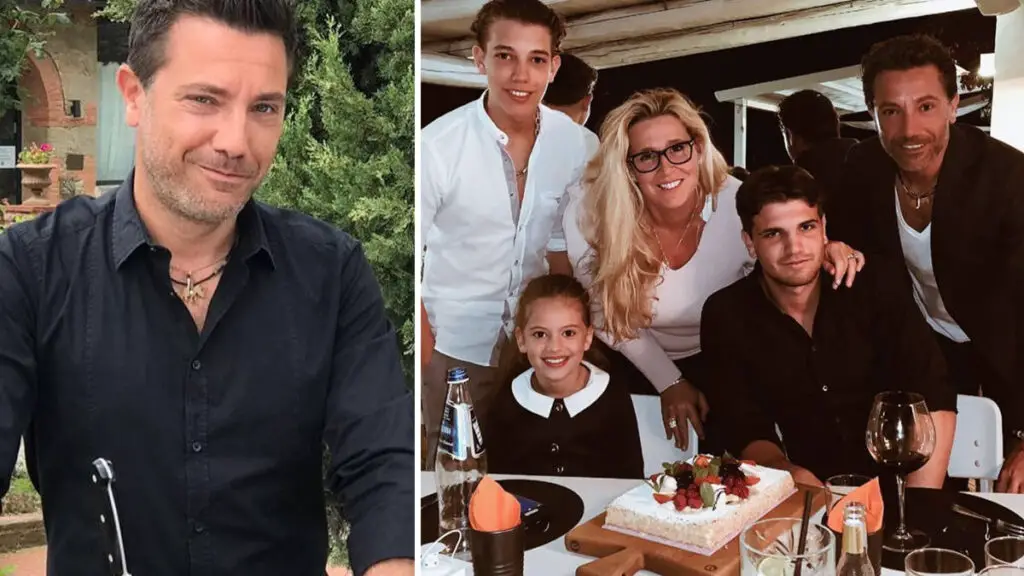 Gino is married to Jessica Stellina Morrison, his childhood sweetheart. He met her while working at Sylvester Stallone's Mambo King Restaurant in Marbella when he was 18 years old. Jessica is half-Italian, half-English. In 2002, they married. The couple is the parents of three children. The couple has two sons, Luciano (19) and Rocco (16), and one daughter, Mia (8).
In addition, the in-love pair also just renewed their marital vows at their 20th wedding ceremony in December 2021. Gino surprised his wife with a lovely springing a vow renewal ceremony in Puglia, Italy.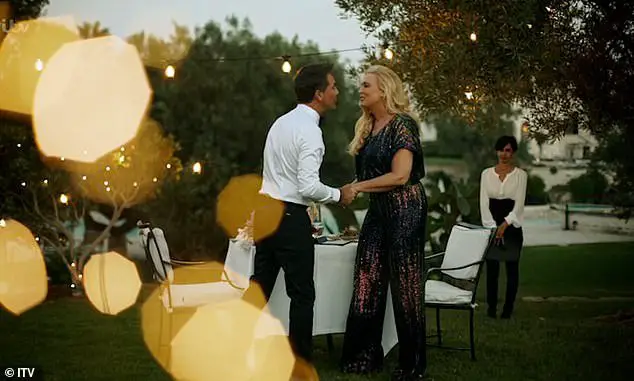 D'Acampo's Prison Time
According to his official website, Gino has also served time in prison. In 1998, he was found guilty of burgling musician Paul Young's London residence. As a result, he was sentenced to two years in prison. Later, Gino apologized to Young, who accepted his apology and suggested D'Acampo invite him to dinner at his restaurant.
Social Media Handles of Gino D'Acampo
D'Acampo has a massive fan-following on all of his social media handles. Gino has over 1.4 million Instagram followers as a result of his worldwide fame. Similarly, he has over 1.8 Million followers on Twitter and 2 million followers on Facebook.
Net worth of Gino D'Acampo
Gino D'Acampo is a well-known television personality and a successful businessman. Aside from that, he makes a lot of money through his various ventures and investments. The Italian celebrity chef is said to have a net worth of $10 million, according to insiders.