Welcoming the first-ever Asian American housewife at the Real Housewives of Beverly Hills we have Crystal Kung Minkoff. Let me give you a heads up, she is not like Jessica Huang from Fresh Off The Boat. But, she is very fun to watch.
And we can tell that Crystal enjoys drama. Anyway, just by one glance, we can tell that not just Crystal but her family is more than ready for what's about to come at RHOBH.
And the fact that Crystal doesn't keep things cooped up to herself makes this show even more interesting. As the gorgeous Asian American woman also mentioned recovering from her eating disorder. And honestly, we don't really lack the straightforwardness and too much honesty in the franchise. But hey, the more the merrier, right?
Okay so, we will be going on to Crystal Kung's bio in this article. So follow me till the end for details on her birthday, net worth, profession, height, Instagram, house, brothers, education, husband, children, and more.
Crystal Kung Minkoff is a Survivor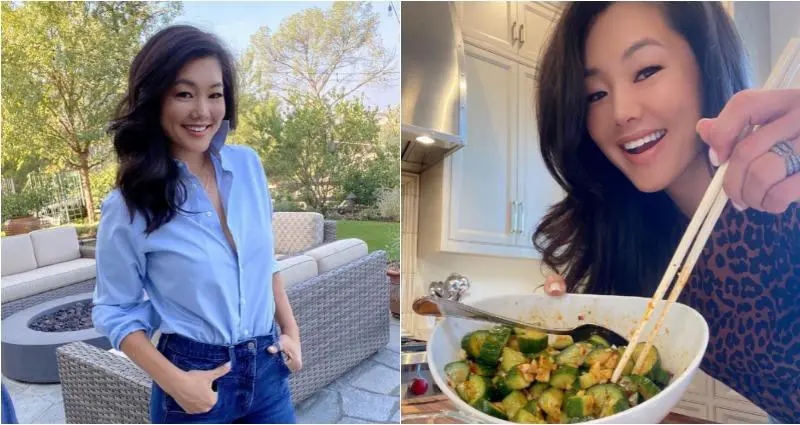 You may remember during Kyle's election party, Crystal drew some attention to herself. Not in a bad way though as she revealed something really huge.
Minkoff revealed that she is recovering from an eating disorder. But thankfully, her bulimia is under control right now.
It was a sad thing to know as she even shared that Crystal suffered from an eating disorder ever since she was 11 years old.
"I love food. And I always wanted to say I loved it. And that was really hard. I couldn't admit liking food because I had so much shame around food."
Crystal revealed this during the show. While her struggle is not on daily basis currently, she hasn't recovered fully. But it's a matter of time as we know the woman is doing great. And along with the RHOBH women, our fans also support her.
Crystal's Bio and Family Details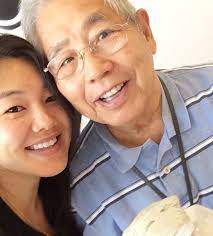 Born in 1983, Crystal was raised in California, USA alongside her elder brother. Furthermore, she celebrates her birthday every year on the 23rd of June. Also, her zodiac sign is Cancer.
Moving on, the name of her mother is Stephanie Holappa and her father's name is Homer Kung. Also, she is quite close with her sibling, elder brother Jeffrey Kung. Che comes from Chinese ethnicity. But holds American nationality. And, Crystal follows the Christianity religion.
Moving on, she graduated from The University of California taking a degree in Biology and History.
| | |
| --- | --- |
| Full Name | Crystal Kung Minkoff |
| Mom | Stephanie Holappa |
| Dad | Homer Kung |
| Siblings | Brother Jeffrey Kung |
| Birthday | June 23 |
| Nickname | Crystal |
| Birthplace | California, USA |
| Age | 38 year old |
| Nationality | American |
| Ethnicity | Chinese |
| Zodiac Sign | Cancer |
| Religion | Christianity |
Arizona is Off Limits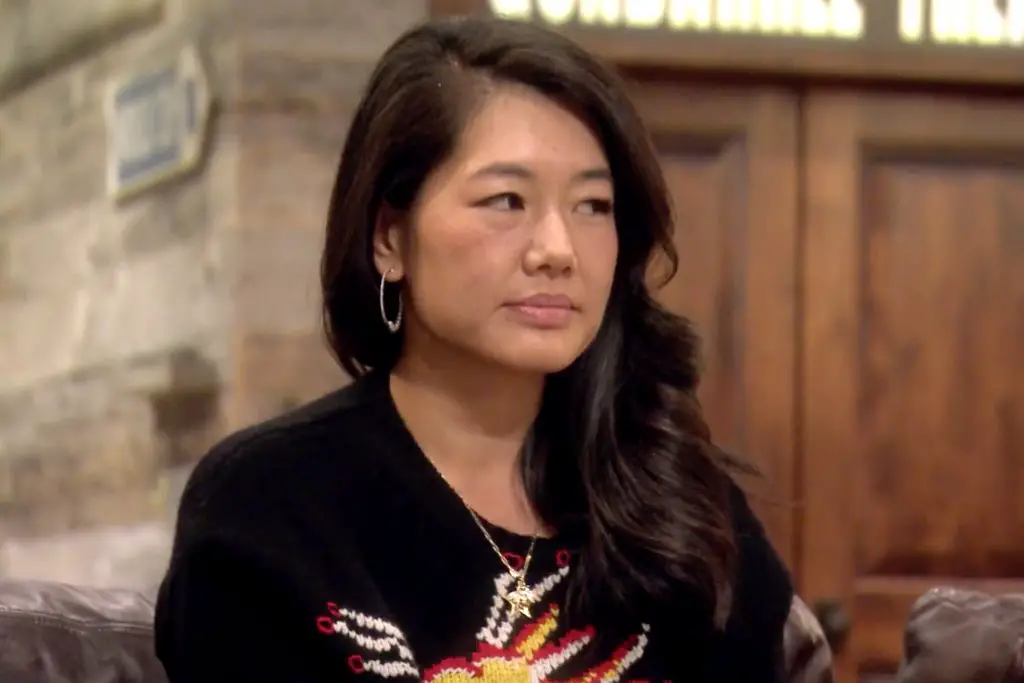 You may or may not know that Crystal has an arrest warrant in Arizona. And if she drives around there, you will meet her straight behind bars.
And, her warrant was issued 22 years ago! How crazy is that? Anyway, so what happened was, when Crystal was at graduation around Northern Arizona University, she went past an intersection when it was not her turn.
And the officer got mad as she went through. Furthermore, she shares,
"So instead of giving me a regular ticket, I was cited for using my car as a weapon. Once I got back to L.A. I got the citation in the mail and I called the judge. The judge thought it was absurd and said, 'Do you plan on driving here again in the next 6 years?' I said, 'No.' (I was 16 with my dad and brother in the car.) And he replied it was such a hassle for you to come back to Arizona for a hearing to have it dismissed so instead just don't come back!"
She's Pretty Wealthy!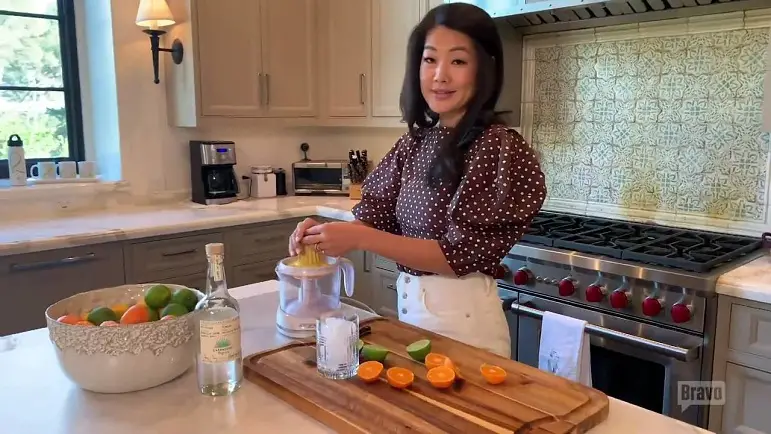 Like almost all of the other 'housewives,' Minkoff is not a housewife. In fact, she is an entrepreneur. Likewise, Crystal has her own company named Real Coco.
If you want original coconut products such as water, creamer, milk, and even chips. Visit Real Coco. Does it end here? Obviously not! She is also an assistant director. Furthermore, Crystal is supposedly working on a new venture as per her Instagram account.
As for her husband, he is a director known for works such as The Lion King, Peabody and Sherman, and Stuart Little. So, you can tell that her family is well off. And the fact that even though her partner makes a huge amount of money, she earns a handful of her own, is very impressive.
As for her net worth, insiders say that Minkoff's net worth is around $30 million. As for her salary, we will have to look around some more. But, you know we will update it as soon as possible.
| | |
| --- | --- |
| Profession | Entrepreneur |
| Website | website |
| Net Worth | $30 million |
| Salary | NA |
| Residence | Los Angeles, USA |
How Did Kung Meet Her Husband?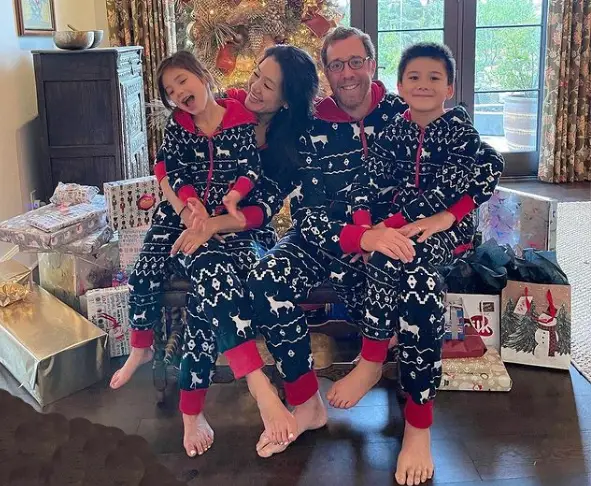 So, apparently, back in 2003, Crystal met Rob Minkoff at an office party. But, they instantly fell in love. There's no alteration to this relationship. And it's very simple.
The couple met, they fell in love, and then three years later Minkoff proposed Kung. As you can tell Crystal said yes. And they got married in 2007 on September 29.
Also, their first date was going to the premiere of Finding Nemo together.
Anyway so, over the years their love has been unhinged. So, let's wait and see if RHOBH will bring anything extraordinary. Furthermore, the Minkoff couple has two children together as a product of their love.
They are a son and a daughter, Max, and Zoe respectively.
Marital Status
Married
Sexuality 
Straight
Children
2
Zoe
Max
Former Partner/Boyfriend
NA
Husband's Name
Rob Minkoff
Wedding Date
29th September 2007
Body Measurements and Physical Appearance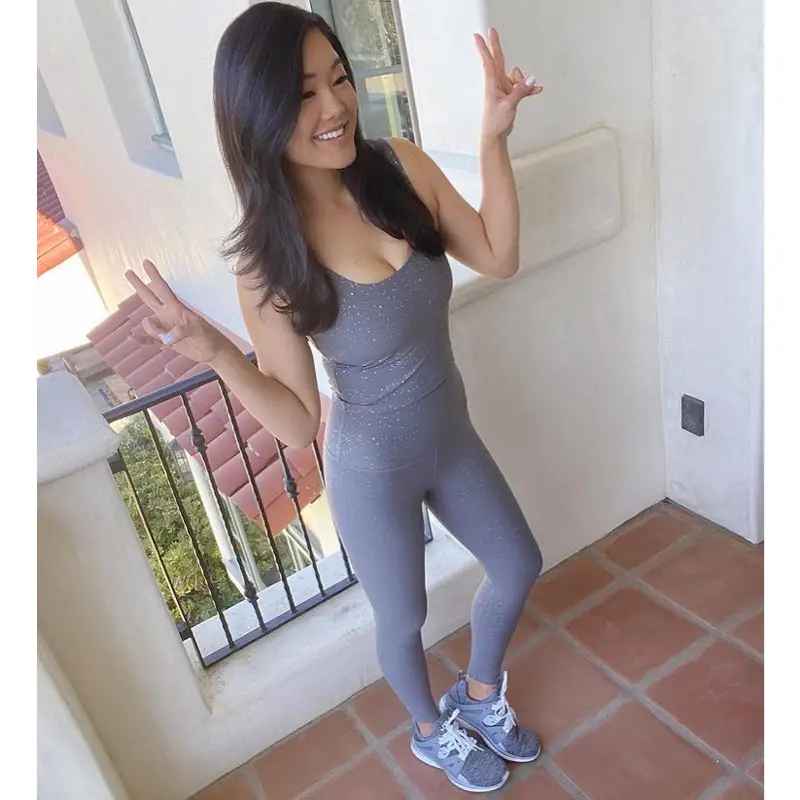 Crystal is quite a healthy and fits person as you can tell by looking at her body. Anyway so, Minkoff also has a very sweet personality. And together with her personality, she has a tall height of 5 ft and 5 inches. Furthermore, Crystal weighs around 60 kg.
We will list down the height and weight in a different metric system in the table. Furthermore, Crustal's body measurements are chest 32 inches, waist 24 inches, and hip 33 inches.
Also, she has gorgeous pair of black eyes and black long straight hair.
| | |
| --- | --- |
| Height  | 5 ft 5 in (1.65 m) |
| Weight  | 60 kg (132 lbs) |
| Body Measurements (chest, waist, hip)  | 32, 24, 33 |
| Eye Color | Black |
| Hair Color | Black |
| Tattoo  | NA |
Social Media Presence