Connor Brennan is a sweet man who is focused on his life and his only. During his time on The Bachelorette and Bachelor in Paradise, he only focuses on himself and the love he wants to fathom.
It's unbelievable that he was eliminated from both of the dating shows. To be honest, he is very loveable and so charming and quirky. Not to mention, the man is super smart.
Furthermore, Connor loves fashion and loves dressing up. He also claims that he can devour cereal so fast that you'll not even know. One of his dreams is to make his way to Italy. Just so that he can overdose himself with pasta.
Anyway so, today, we will learn a lot about Connor. His bio, girlfriend, family, controversy, Instagram, height, birthday, education, and so much more.
Connor Brennan is Dating Bachelor Alum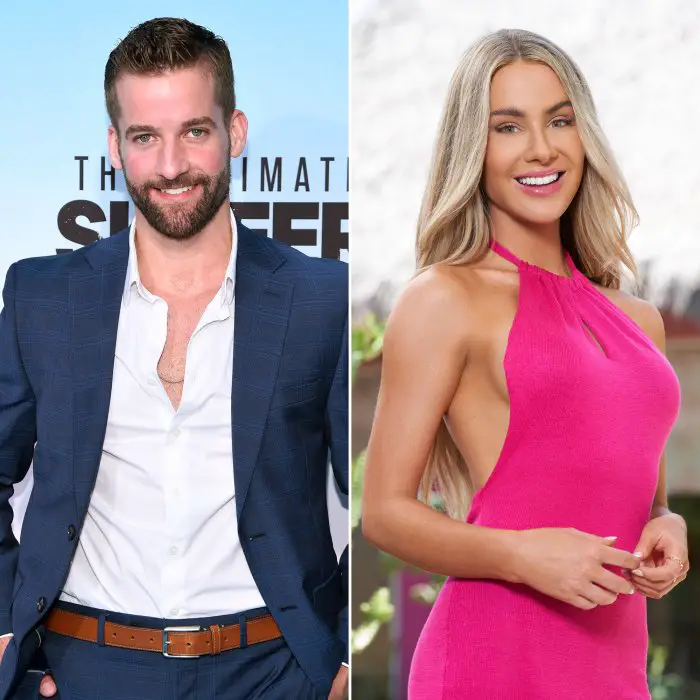 As you all know, the filming of any show takes place a lot before than we all see on TV. So, keeping secrets between reality TV stars is quite hard. But most of them do quite well. It's been quite hard for Connor to build a relationship these past few months.
By the time episode, 5 came in Connor was so heartbroken he made fans shed a tear or two as he said,
"I tried, you know. I did everything I could. It just feels like no matter what I do, I'm just not good enough. I just want somebody to choose me, you know?"
But as the saying goes, everything happens, happens for a reason. Because Connor and another season seven contestant, Victoria Pual seems to be dating. A TikTok video went viral less than two weeks ago. We could see The Bachelor in Paradise stars dancing their hearts out in a club.
| | |
| --- | --- |
| Marital Status | Unmarried |
| Sexuality  | Straight |
| Children | None |
| Former Partner/ Girlfriend | Katie Thurston |
| Wife's Name | NA |
| Wedding Date | NA |
Connor's Mom is a Gem
Recently, Lance Bass accused The Bachelorette star Connor of being on the show just to uplift his music career. He made some pretty bad accusations and said that he in fact knows Connor was not looking for love.
However, Brennan responded to that and said that it has nothing to do with him trying to find love and a girlfriend. Rather, it just is him trying to play some music and spread joy to people that he can so Lance can just "-f-k OFF"
Shortly after that, Connor's mom Lisa Brennan made her own Twitter account just to defend her son. She retweeted Connor's dense and wrote,
"Sad oat this is mom. I retweeted this and I don't even know how to Twitter! Musicians play music because it's in their heart and it's their gift to the world. It is who you are! Play your heart out! I am proud of your talent and even prouder of your kind heart."
What Connor's mom said isn't just pretty coated words for her son but also a reminder to most of you out there not to judge people before you know them.
Bio, Family, and Siblings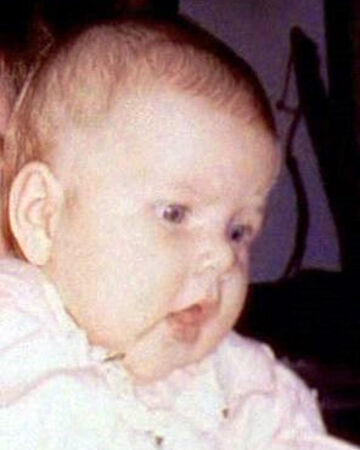 Connor is a St. Loius, Missouri native-born and raised in the same place in 1992. Likewise, he celebrates his birthday every year on March 8. The name of Connor's father remains unknown. But his mother's name is Lisa Brennan. She is an author and has written the book named The Auditorium in My Mind: Treasuring My Transgender Child.
I see what can be the confusion here. But, it's not Connor who is a transgender man. But it's his sister named Deirdre who is transgender. Conner and his family are extremely close to one another. And although he refuses to talk much about his family, we can see the love and support between them.
In addition, Connor is in fact a very sweet man. He wore a transgender flag anklet during his time on The Bachelorette to show that he supports not only his sister but all the transgender people out there.
Furthermore, the 29-year-old contestant belongs to the Caucasian ethnicity and holds American nationality.
Full Name
Connor Falcon Brennan
Mom
Lisa Brennan
Dad
NA
Siblings
Sister Deirdre
Birthday
March 8
Nickname
Cat Man
Can't Man
Connor
Birthplace
St. Loius, Missouri
Age
29 year old
Nationality
American
Ethnicity
Caucasian
Zodiac Sign
Pisces
Religion
Christianity
He is a Math Teacher! (Profession)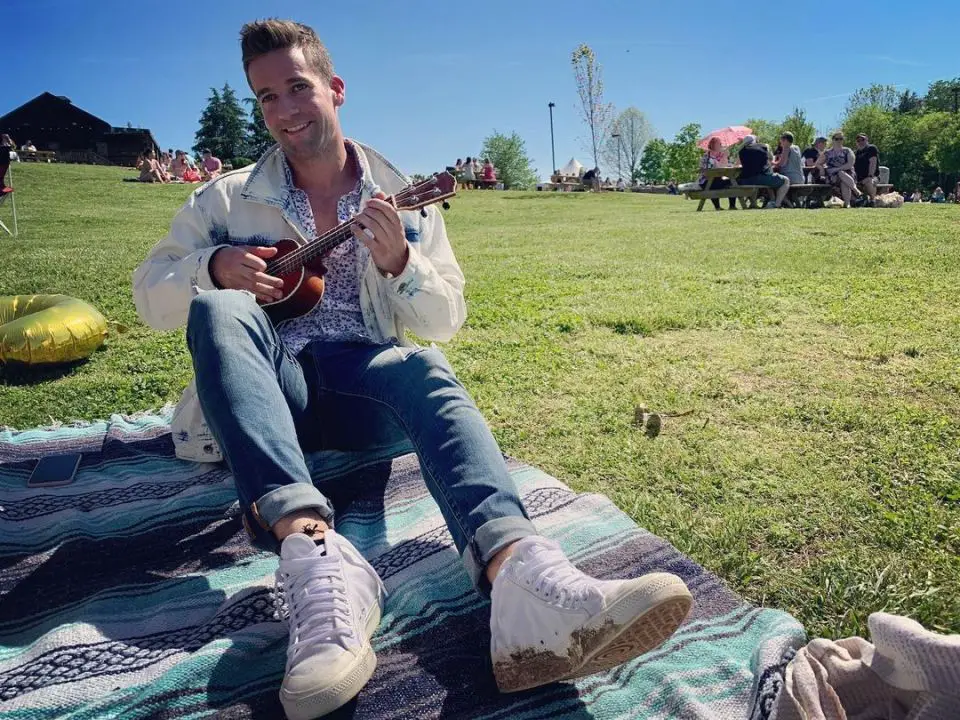 Connor might seem a tad risky at The Bachelorette and Bachelor in Paradise. But he actually has an interesting job. For starters, the man is an eighth-grade teacher. Yes, he teaches maths at Templeton Academy.
On top of that, Connor is also a singer and a music instructor. Furthermore, he has sung songs like Mean Boy, Shelf Life, and Dead to Me from his EP named Rough Draft. You may think it stops there. But oh boy, there's more.
So, Brennan is also someone who can play multiple instruments like ukelele, guitar, and piano. He's his own songwriter. Likewise, Brennan is an instructor for CycleBar. He says that he started loving exercising back when he was in high school. Can he give me a little bit of this love so that I can exercise sometimes?
Wait, wait, did you know, Connor also served as a nuclear engineer? A pretty attractive man huh? Now that we're done with his profession and jobs why not take a look at his income?
Net Worth
According to some research, Brennan has an attractive net worth. It's said that his net worth is estimated at around $150,000. However, besides being in a couple of reality tv shows, Connor's salary is unknown.
As time pass by his et worth will only grow. So, come back and check this space once and again at times for added information on his earning.
| | |
| --- | --- |
| Profession | Math Teacher, Musician, TV Personality, CycleBar Instructor |
| Website | website |
| Net Worth | $150,000 approximately |
| Salary | NA |
| Residence | Nashville, Tennessee, USA |
Body Measurements and Physical Appearance 
Let's talk about Connor's eyes. Many fans are in love with Connor's eyes whose real color is yet to be identified. He has this beautiful pair of blueish with a hint of green eyes that compliments his brown hair.
As for Connor's height, he stands 5 feet and 11 inches, 1.80 meters tall. There's no information on Connor's weight as of now. But, I am looking into it and you will get notified once we get some detailed information.
Also, Brennan doesn't seem to have any tattoo (or at least a visible tattoo) on his body as of 2021.
| | |
| --- | --- |
| Height  | 5 ft 11 in, 1.80 m |
| Weight  | NA |
| Body Measurements (chest, waist, hip)  | NA |
| Eye Color | Greenish Blue |
| Hair Color | Brown |
| Tattoo  | NA |
He's a Nerd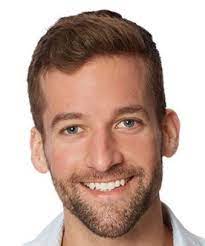 I know, someone so handsome and who has a great fashion sense can be a nerd? Apparently yes! As you know, I've already talked about a little bit of his nerdy side above.
Now, let's talk about Connor B's education. So, Bachelor in Paradise contestant, Connor has a degree in Bachelor in Physics. And, he got his master's degree in medical physics. He graduated from Illinois State University in 2014.
School 
NA High School
University 
Illinois State University
Major
Bachelor's Degree in Physics
Master's Degree in Medical Physics
Social Media Presence