Who is Anna Sorokin?
Anna Sorokin is an infamous Russian-born German fraudster. She was charged and convicted of impersonating Anna Delvey, an affluent German heiress, in attempt to scam banks, hotels, as well as wealthy individuals.
Moreover, Anna was convicted on various counts in April 2019 and sentenced to 12 years in prison. But, because of her exemplary behavior, Sorokin was released from custody early in February 2021.
Reportedly, Anna was rumored to have recently married within the prison. However, Anna's personal attorney, he asserted it as a forgery.
Profile of Anna Sorokin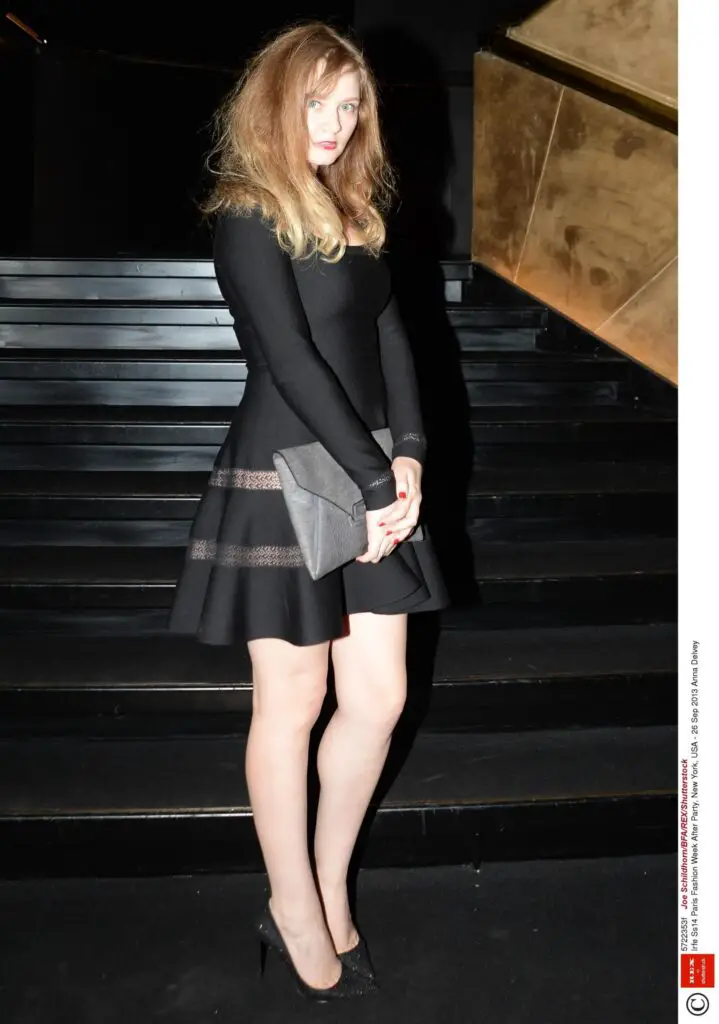 | | |
| --- | --- |
| Full Name | Anna Vadimovna Sorokina |
| Popular As | Anna Delvey |
| Birthdate | 23rd January,1991 |
| Place of Birth | Domodedovo, Russia |
| Gender | Female |
| Profession | Convicted Fraudster |
| Nationality | Russian-German |
| Race / Ethnicity | Undisclosed |
| Religion | Undisclosed |
| Education | Under-graduate |
| Institute | Central Saint Martins |
| Sexual Orientation | Queer |
| Age | 31 Years Old |
| Sun-sign | Aquarius |
| Eye color |  Light Brown |
| Hair Color |  Blonde |
| Height |  5'4″ |
| Marital status | Unmarried |
| Parents | Vadim Sorokin (Father) |
| Siblings | 1 |
| Girlfriend/ Boyfriend | Undisclosed |
| Children | None |
| Net Worth | ~$320k USD |
Anna Sorokin is a real-life con woman and exceptional fraudster who goes by the fictitious heiress moniker Anna Delvey. In fact, she is a well-recognized con artist, with a long list of deceptions under her name.
Allegedly, Sorokin pretended to be Anna Delvey, a wealthy German heiress, in intention of committing various forgeries. Further, she sought larceny and obtained millions in bank loans.
Early-life, Education & Family Background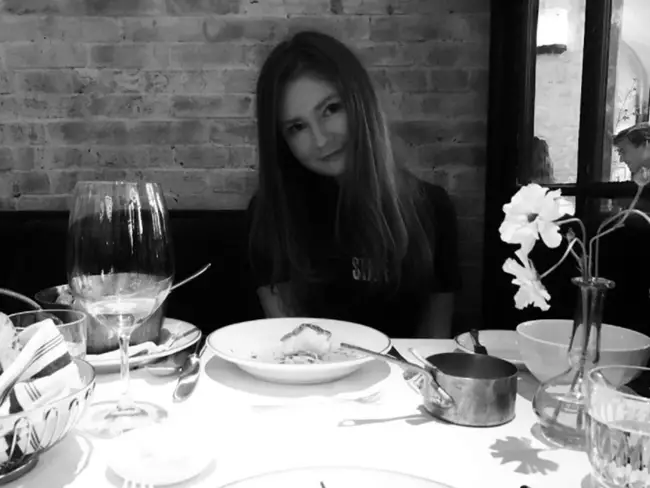 Anna Vadimovna Sorokina, (Russian: Анна Вадимовна Сорокина) was born in Domodedovo, Russia, on 23rd January, 1991. She is a German citizen and is currently 31 years old as of 2022.
Apparently, she was born into a working-class household in Moscow's southeast. Anna's father Vadim Sorokin worked as a truck driver, whilst her mother managed a tiny convenience store. Furthermore, Anna also has a sibling whose identity has not been revealed. However, in 2007, when Anna was 16, her family relocated to Germany.
Regarding her academic history, Anna attended the Eschweiler gymnasium and struggled to communicate in German during her time in Germany. Her German friends used to refer to her as a 'silent girl' since she had a quiet demeanor. She graduated from high school in 2011 and moved to London to study at Central Saint Martins, a public art school. However, she paused in the middle of her education. Consequently, she did not complete her studies and eventually returned to Germany.
Anna's Professional Career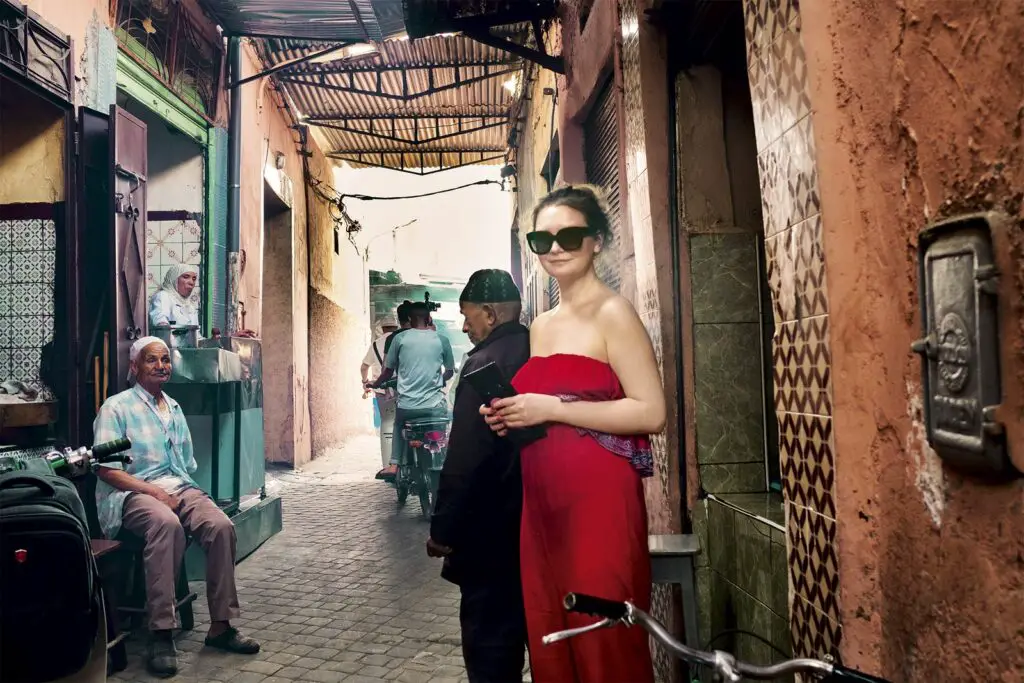 Anna began her professional career as an intern at a public relations business firm. Eventually, she relocated to Paris to intern for the French fashion magazine "Purple". By that time, she altered her name to Anna Delvey.
Specifically, Sorokin immigrated to the United States in 2013 and relocated to New York City. She then assumed the fake persona of Anna Delvey, a wealthy German heiress and commenced her fraudulent career. Anna opted to remain in New York City and was assigned to Purple's New York office for a brief duration. Thereafter, she quit her work at Purple and developed the plan for the "Anna Delvey Foundation," a private members club and art foundation.
Delvey's Scam & Conviction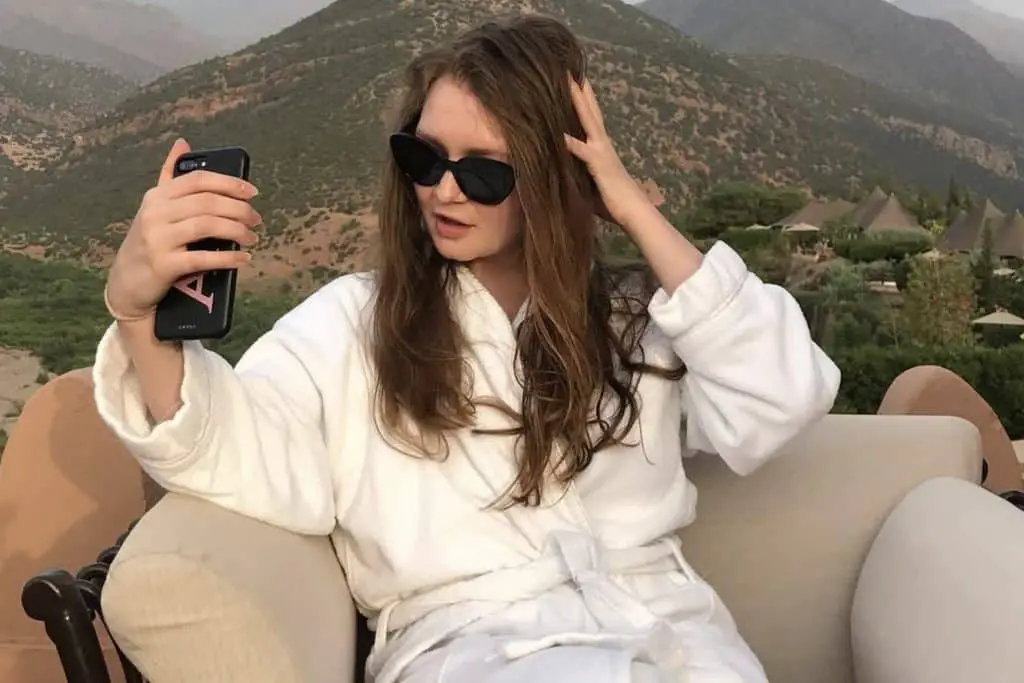 Subsequently, Anna contacted a number of rich acquaintances. Nonetheless, when her initial scheme failed, she decided to collect the money through other means, including as fabricating bogus bank statements to demonstrate she had access to more than €60 million in a Swiss bank account.
Anna also approached Fortress Investment Group, another corporation. However, a managing director eventually became suspicious of her phony loan application because her papers said she was of German ancestry, while her passport stated she was born in Russia.
Besides, Sorokin has been a subject of credit card fraud as well. She invited three of her acquaintances to Morocco in May 2017, telling them it would be an all-expenses-paid trip. However, after her card was declined she requested Rachel DeLoache Williams, to pay the bill. She had pledged to reimburse Williams for all expenses via wire transfer, but she never followed through.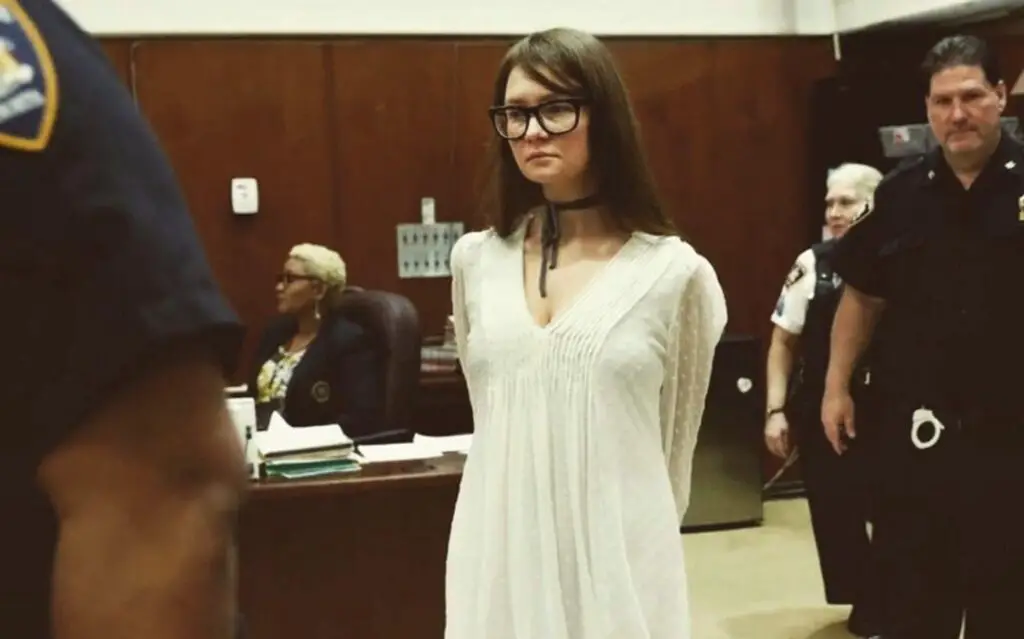 Meanwhile, Anna's fraud operations were ultimately put to an end when she was caught in an undercover sting conducted by a police officer, Michael McCaffrey, on October 3, 2017. Previously, in 2019 for scamming New York hotels and rich contacts, she had been incarcerated for second-degree larceny and repeated attempts at grand larceny. Reportedly, she was sentenced to 4 to 12 years in state prison and was also ordered to pay a $24,000 fine and $199,000 in reparations.
Anna Sorokin's Prison Release & Interview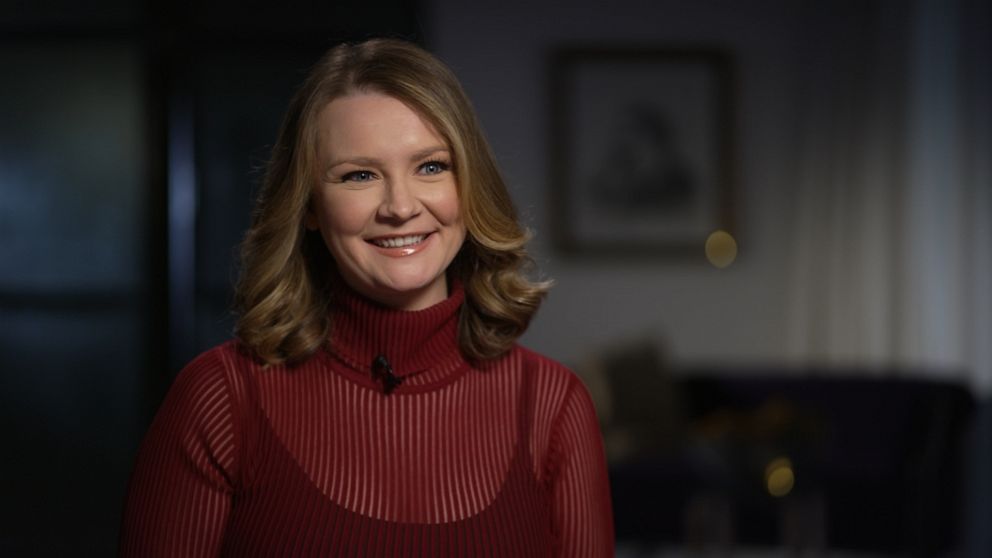 Owing to her positive conduct, Anna was released from custody early in February 2021. ICE, however, took her back into custody in March 2021 because she had overstayed her visa.
Sorokin was charged with six counts of grand larceny in 2017 after allegedly defrauding rich New York City business associates and various hotels. Moreover, the thefts totaled about $275,000, according to the Manhattan District Attorney's office.
As per official reports, in December 2018, she appeared in criminal court, where she refused a plea agreement that would have resulted in her deportation to Germany. Her defense attorney said that Sorokin is an entrepreneur who made her own opportunity in New York, thus she opted to go to trial.
Recently, Sorokin gave an interview to ABC's 20/20 in which she stated that she is neither an ignorant or greedy person. Furthermore, she also informed Deborah Roberts, an ABC host,that she now wants to rewrite her story and clear her name.
Sorokin's New Found Fame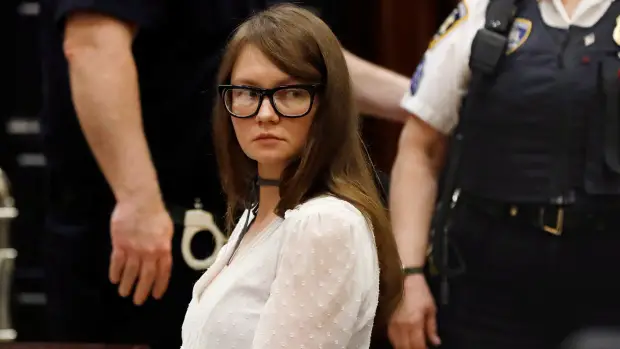 Anna Sorokin is an arguably famous for her fraud crimes. Accordingly, her arrest case, entire trails, proceedings as well as release have been a subject of public interest for years. In addition, a profile of her life, business transactions, and arrest was featured in New York magazine in 2018.
Apparently, Sorokina's story was extensively publicized due to her ability to blend into social circles, and Netflix and HBO are developing television adaptations of her narrative as of 2019. Moreover, Shonda Rhimes bought the rights to the New York profile and is adapting it into a Netflix series.
Additionally, Lena Dunham is also working on a different documentary about Sorokin for HBO, based on the testimony of Rachel DeLoache Williams, a trial witness and former Vanity Fair picture editor.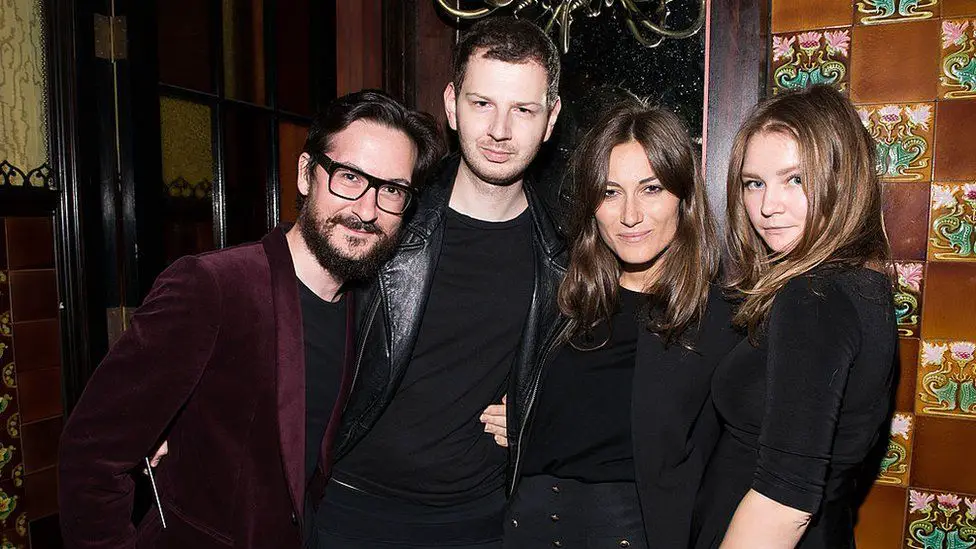 Particularly, Anna Sorokin deception narrative has already spawned a slew of books and documentaries. Besides, "My Friend Anna", a book written by Anna's former acquaintance Williams, was released in July 2019 by Gallery Books, as well as Quercus in the UK and Goldmann in Germany, and goes into great detail about Williams' time with Sorokin.
Meanwhile, Sorokin is also writing books on her time as a phony heiress, and she informed reporters that she is working on two memoirs: one about her time in New York and the other about her time in Rikers Island.
Furthermore, in December 2019, BBC Radio 4 broadcasted Fake Heiress, a somewhat dramatized podcast series about Anna Sorokin.
Netflix TV series Deal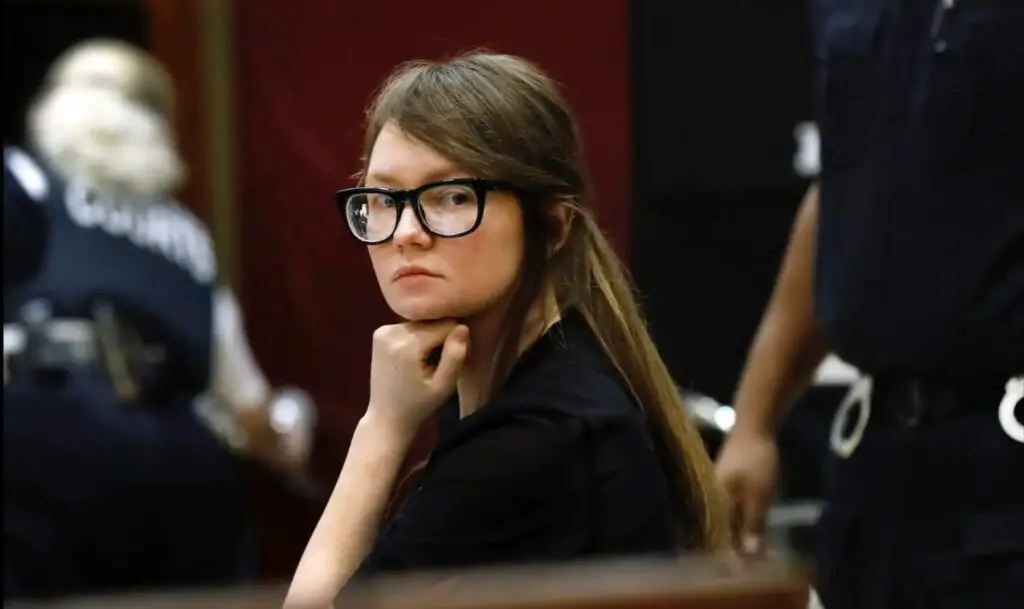 Anna Sorokin assumed the fictional identity of Anna Delvey, posing as a wealthy German heiress. Regardless, her narrative drew a lot of media attention, and Netflix is said to have paid her $320,000 to convert her life story into a Netflix original TV series. Meanwhile, Sorokin is said to have spent half of the money on reparations to the banks she defrauded in the past.
Personal-life & Relationships of Anna Sorokin
The current relationship status of Anna Sorokin is single. She stated on Instagram in February 2021 that she is now looking for a boyfriend. Nonetheless, Anna had previously disclosed that she had a special girlfriend in existence.
Physique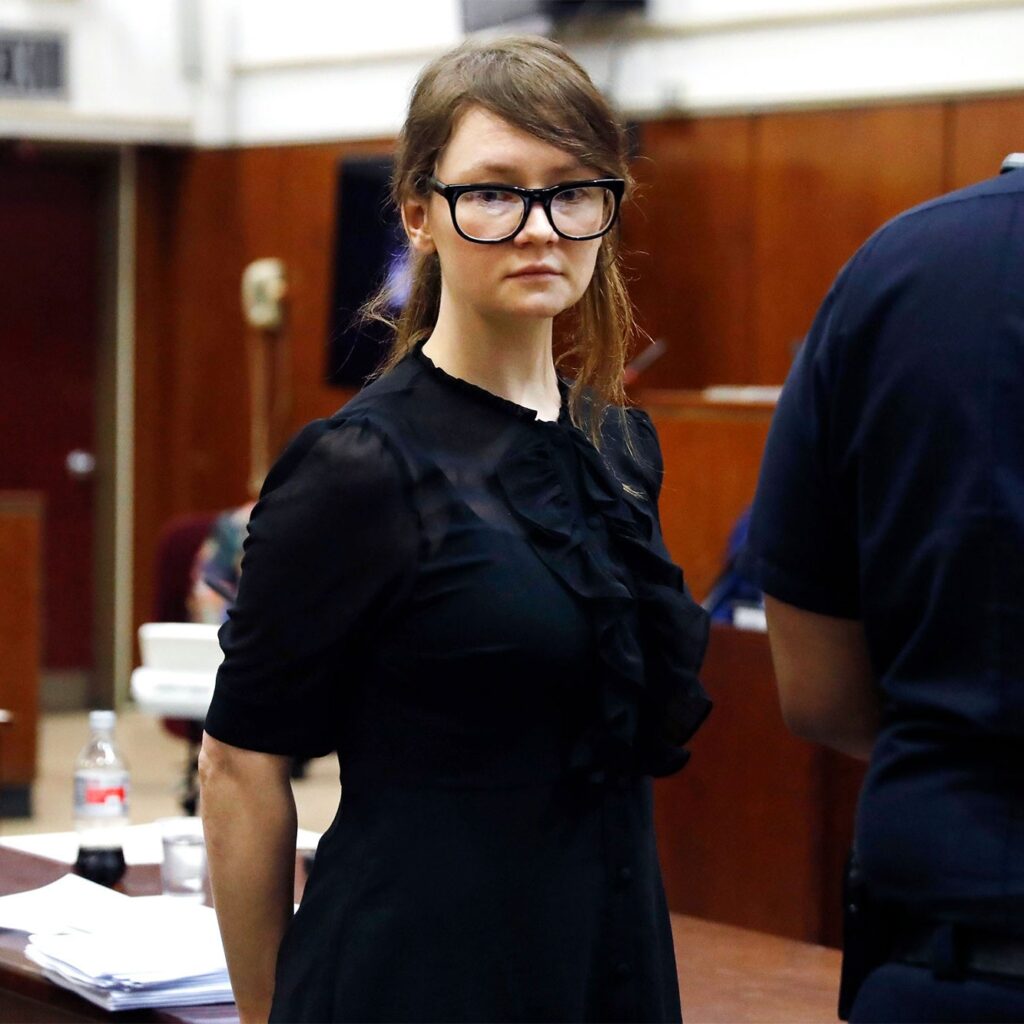 Anna Sorokin stands at a modest 5 feet 4 inches tall while her body weight is around 56 kilograms. In addition, her bodily measurements are 33-25-35.
Social Media Handles of Anna Sorokin
Anna has gained immense popularity owing to her infamous and widely publicized scam. As a consequence, Sorokin has over 149 thousand followers on her Instagram account.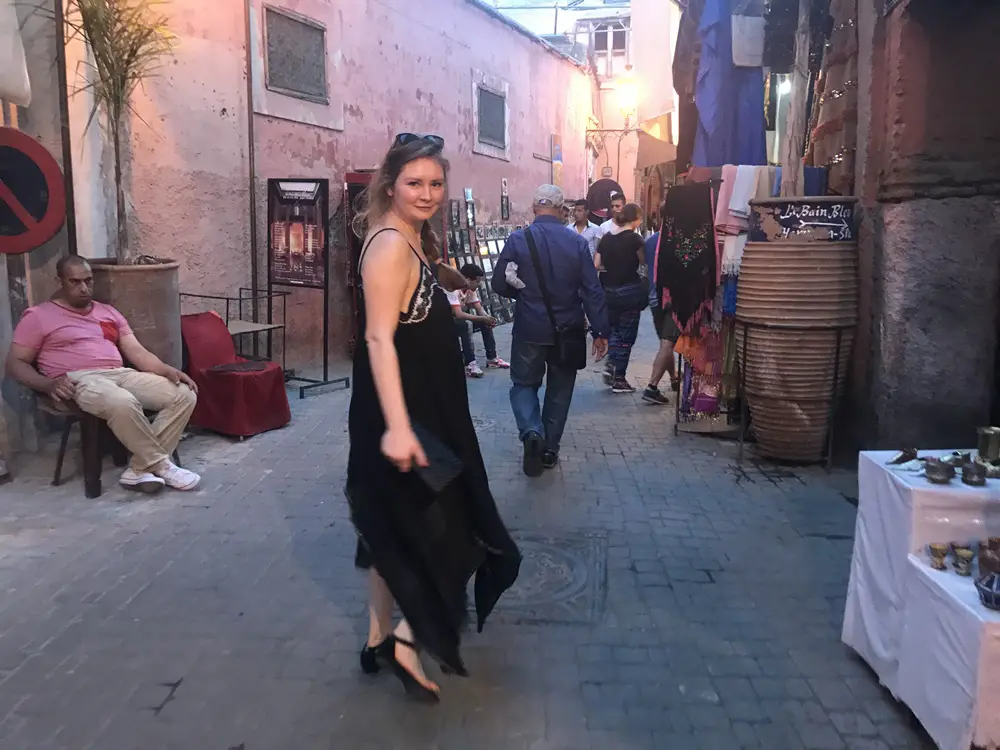 Net Worth of Anna Sorokin
Apparently, Anna claimed to have a $67 million trust fund which has now been proven to be a fabrication. In actuality, Anna Sorokin has defrauded tens of thousands of dollars throughout her life. However, her Anna Sorokin's actual net worth has yet to be revealed. Moreover, Sorokin was also paid $320,000 by Netflix to have her life story rewritten titled "Inventing Anna".