Michael Polansky is the CEO of the Parker Group and an investor and software entrepreneur.
After his relationship with pop diva Lady Gaga became public knowledge, he was thrust into the spotlight.
Michael Polansky profile
| | |
| --- | --- |
| Name | Michael Polansky |
| Nickname | Polansky |
| Profession | Investor and tech entrepreneur |
| Age | 43 yrs |
| Birth year | 1978  |
| Birth Place | San Francisco |
| Height | 5 feet 10 inches (1.78m) |
| Weight | 75 kg (165lbs.) |
| eye color | Brown |
| Hair color | Black |
| College University | Harvard University |
| Education | Applied Mathematics and Computer Science |
| Girlfriend | Lady Gaga |
| Marital status | unmarried |
| Siblings | unknown |
| Net worth | $600 million |
Despite the fact that he is a successful businessman, nothing is known about Michael Polansky's personal life before his relationship with Lady Gaga.
He enrolled at Harvard University in 2002 to pursue a degree in applied mathematics and computer science. In 2006, he received his diploma.
He joined Bridgewater Associates as an investment associate shortly after graduating from Harvard in 2006.
He spent a little more than three years with the investment management firm.
Polansky joined Founders Fund in March 2010, where he worked alongside Parker and Peter Thiel, and joined the board of wishbone.org in June of the same year.
He focuses on new technology and consumer internet challenges at Founders Fund.
Michael Polansky was a co-founder of the Economic Innovation Group (EIG), a bipartisan public policy organization, in 2013. The concept of "Opportunity Zones" is credited to EIG.
In 2015, he and Sean Parker co-founded the Parker Foundation. The foundation is a $600 million private charitable organization focused on three primary areas: global public health, life sciences, and civic engagement, developing solutions to large-scale problems.
Michael Polansky's Networth
Michael Polansky earns a lot of money by working for many companies. His net worth is estimated to be around $600 million, according to many publications.
The Parker Institute of Cancer Immunotherapy will cost roughly $25 million.
Michael has managed to branch out into other areas of business throughout the years. Throughout this, he makes certain that his charity work remains undisturbed.
Michael Polansky's Relationship
Michael Polansky first made headlines after he and popular singer, songwriter, and actress, Lady Gaga, were photographed kissing on the balcony of her rented Miami mansion only days before her highly anticipated pre-Super Bowl 2020 show.
Lady Gaga, whose true name is Stefani Joanne Angelina Germanotta, is a well-known celebrity whose followers are naturally interested in her personal life.
Before they started dating, Michael Polansky and Lady Gaga are said to have known each other for a long time. They met at one of Sean Parker's events, and it's likely that they became friends.
 Sean's birthday party was reportedly attended by both Polansky and Gaga in December 2019. The news of a burgeoning affair between Polansky and Gaga had the gossip mills buzzing by January 2020.
Lady Gaga made their relationship Instagram public on February 3, 2020, when she posted a photo of them together, seemingly having an intimate moment while on vacation. She posted a picture captioned "We had so much fun in Miami. Love to all my little monsters and fans, you're the best.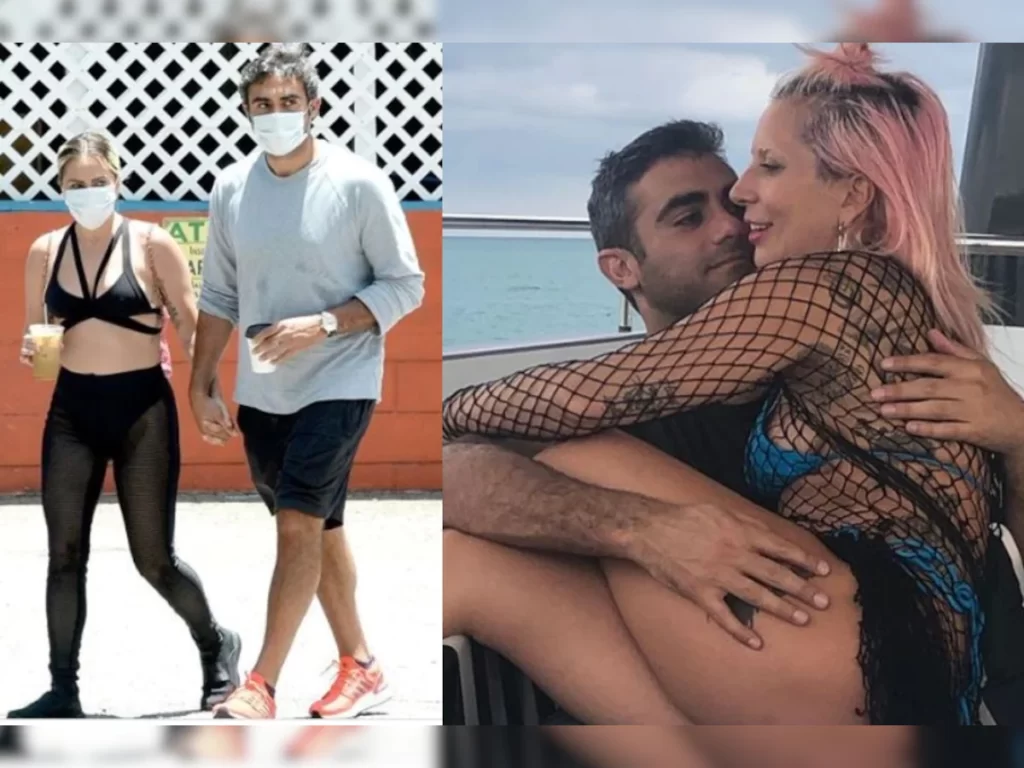 Earlier, during the pandemic, Michael and Gaga collaborated to raise donations for front-line workers. The COVID-19 Solidarity Response Fund was used to raise funds.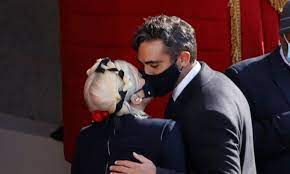 Prior to dating Lady Gaga, Michael was seeing Lindsay Course, a senior staff editor at The New York Times. She wrote an essay titled "My Ex-New Boyfriend's Girlfriend Is Lady Gaga" in February 2020.
Michael Polansky's Social Media
Michael Polansky isn't a big fan of social networking. Michael has only one Instagram account, which he uses under his own name i.e. @michaelpolansky.
On Instagram, he has over 24k followers. Besides, he's only made two postings so far. He doesn't use any other social media sites save this.
Unlike his leading lady, Michael Polansky appears to keep his social media accounts private.
While several journalists have referenced his LinkedIn experience in headlines about the now-celebrity, Michael's social media is largely unnoticed.
Michael's Instagram is set to private because he only has a few hundred followers.
So, while he's honest about his relationship with Gaga, Michael doesn't post photos of the couple all over the internet.
While Lady Gaga has shared photos of them, she has also uploaded a video of them dancing to Chromatica tunes.
Some facts about Michael Polansky
The Tech Entrepreneur Is A CEO
Michael Polansky's Net Worth Rivals His Girlfriend's
Michael's Ex Wrote An Op-Ed About Him And Gaga
Lady Gaga Likely Met Michael Through His Work Partner
The Couple Has collaborated on a benefit for those dealing with the coronavirus. The fundraiser was the COVID-19 Solidarity Response Fund.